Besides stripes, plaid is one of my favorite wardrobe patterns and I love red plaid around the holidays. This look mom may scream "Suburban Mom", but I'm ok with that, because I am one. The outfit is great for running last minute Christmas errands or maybe a casual holiday brunch with friends.
I started this look with this sophisticated Talbot's red plaid ruffled blouse. It has a trim fit and I loved the details of the ruffles and onyx buttons. The blouse would be perfect for work under a blazer or with jeans for a more casual look.
The red quilted vest by Relativity added a great pop of color and on warmer fall days, it would be all I need as outerwear. The red adds a festive Christmas-y feel. I could add a white scarf and a jean jacket for more layers for cooler days closer to winter.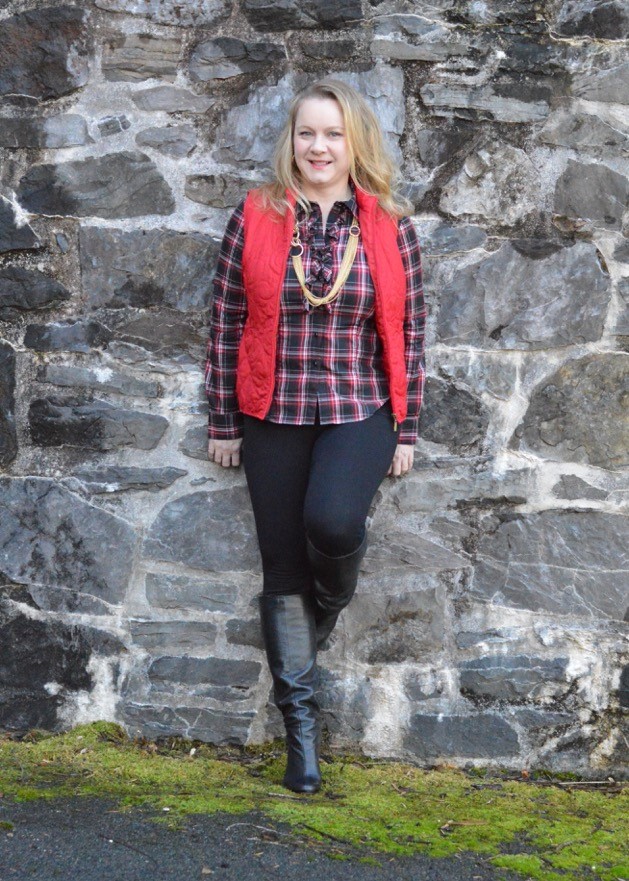 The knit black jeggings from Ann Taylor Loft are as comfortable as yoga pants, but much more flattering. They have enough stretch to keep their shape and the skinny fit tucks nicely into my boots. These boots from Nine West are made of buttery soft leather. And the wedge shape gives them height without being unsteady on skinny heels.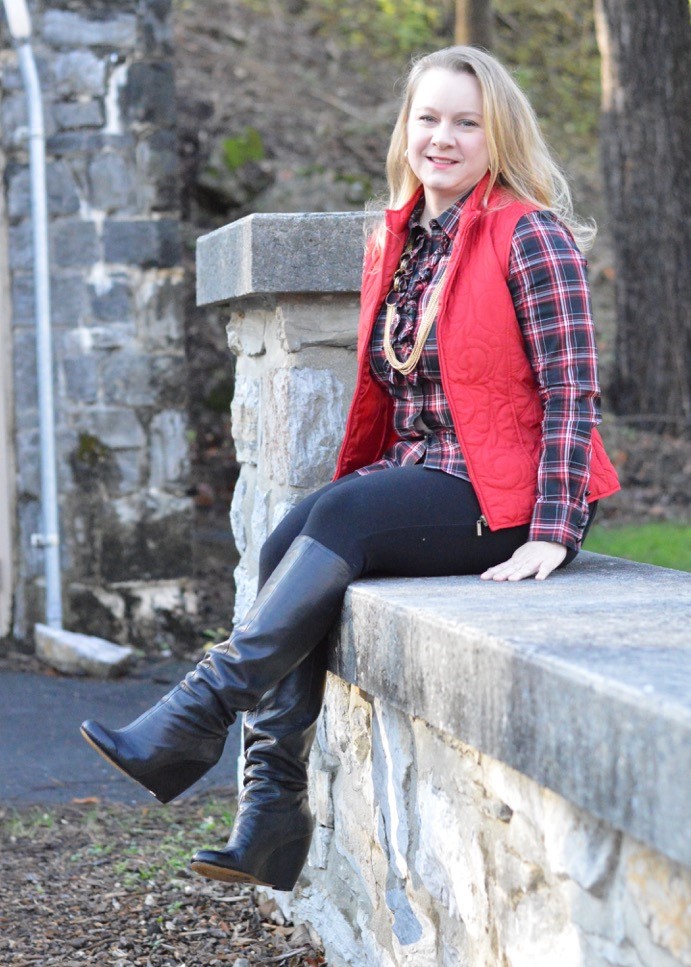 Goodwill offers plenty of ways to be festive and comfortable this holiday season. Try a classic look of a vest, boots and leggings. It's a versatile outfit and the pieces can be used multiple ways in your wardrobe.
Blouse: $5.50
Vest: $1.00
Pants: $4.50
Boots: $19.97
Total: $30.97
Kirsten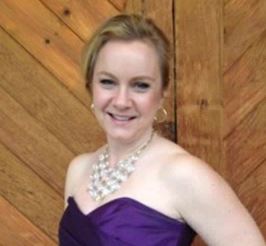 About The Blogger
Kirsten is a 40-something mom, wife and marketing professional. She loves all things crafty, tasty and fashionable, especially while being frugal. She enjoys hunting for treasures at her local Goodwill stores to decorate her home and wardrobe. She is a stylist and volunteer for the fundraiser the Goodwill Runway Show, which is held every spring in Reading, PA.