Introducing 2014 Goodwill Re-Design Contest Winner of the Social Media Fan Favorite Category, Hayley Linette.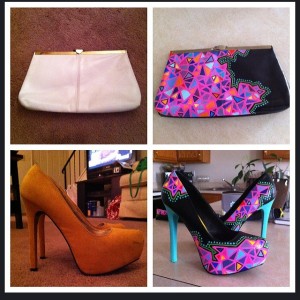 How did you get started in re-designing clothing and why do you shop at Goodwill?
I have always believed in the idea of "trash to treasure". I see potential in an item that may not be in style or what you would consider attractive. I shop at Goodwill because of the diversity in the items they display. I like knowing that every week there is going to be new product on the shelves which means new inspiration for me.
What Goodwill locations do you shop at and what items do you typically look for when considering a re-design piece?
I shop at many Goodwill locations because they all have different items. I typically look for shoes that can be easily painted. This means no crazy textures or layers of fabric. I look for shoes that are smooth with a cotton, leather, felt or suede material.
How do you create your re-designs?
I find shoes, preferably heels that are beat up, scratched, or unattractive and I paint them.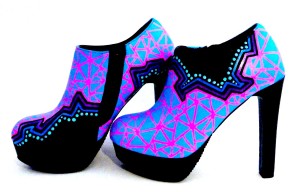 I look at the material that the shoe is made with to see if it is "paint-able".
The easiest heels to paint are ones made with cotton, leather, felt or suede. I use acrylic paint to bring the shoes back to life.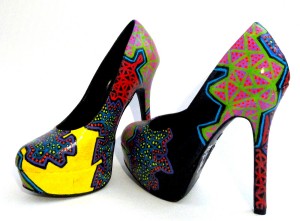 With my art I make the shoe feel new again.
Every shoe I paint is unique and considered a walking work of art. Everyone wants shoes that no one else has and I give that to them.
What was your experience like at the Goodwill Runway Show?
This was my first year going to the Goodwill Runway Show. I am so grateful that I was able to participate in such a great show with great people. I loved getting to know the models, staff and people who came to watch. I will definitely be applying for the Re-Design Contest again next year!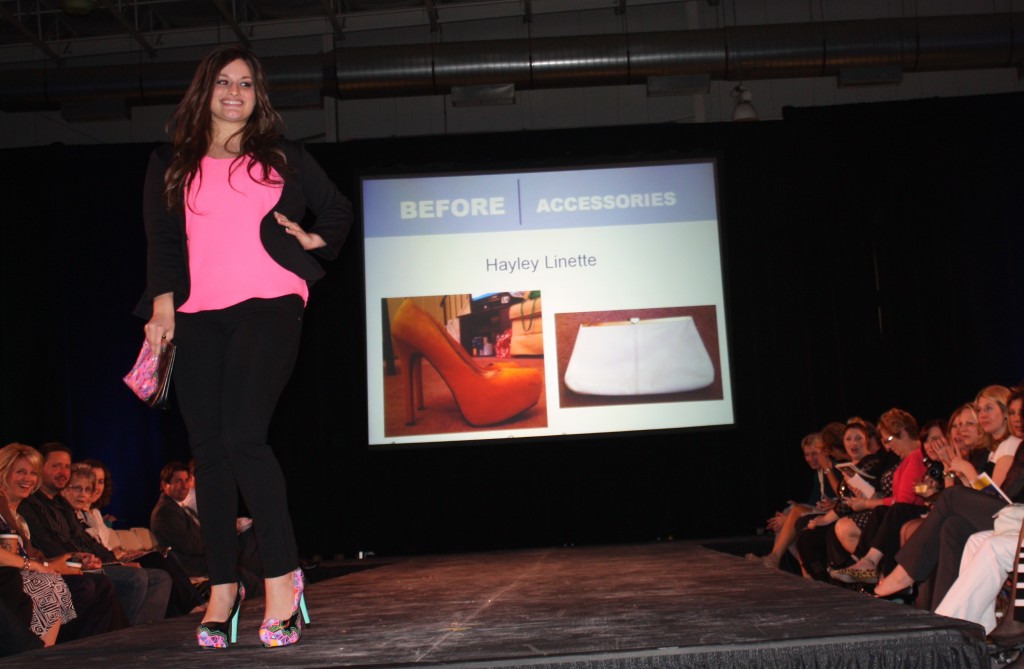 What advice do you have for aspiring artists?
Do what you love, express yourself and be unique. Do not let others bring you down and make you feel like your work won't get anywhere. If you keep trying then there is no doubt that you will be successful in your art.