Introducing 2014 Goodwill Re-Design Contest Winner of the Avant Garde Category, Jeanette Diebold.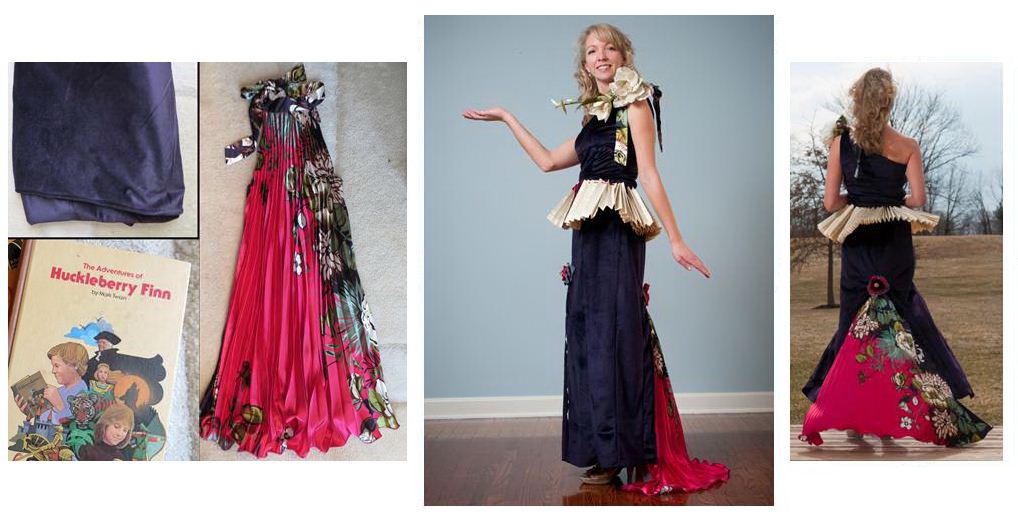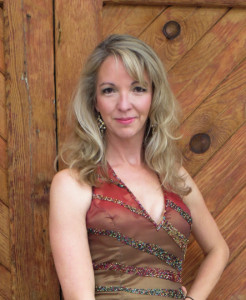 How did you get started in re-designing clothing and why do you shop at Goodwill?
I got started in re-designing after I went to my first Goodwill Runway Show three years ago. My good friend, Kirsten Keim-Shendge was a model and re-designer at that show. Also, fashion design runs in my family. My grandfather, George Louis Diebold, was a designer for Venus Foundation Garments in Chicago and my mother used to make my sisters and I clothes, costumes and even prom dresses for many years. It was always great to have an original!
What Goodwill locations do you shop at and what items do you typically look for when considering a re-design piece?
I shop at Goodwill because it benefits a large group of people and you can't beat the great bargains on designer fashions.
I have shopped at the Phoenixville, Royersford, Frazer and Morgantown locations. When creating a re-design, I typically look for an eye-catching item or something with an intricate detail or texture.
How do you create your re-designs?
I love a great dress! My dress designs are simple but elegant and the details give it that extra flair.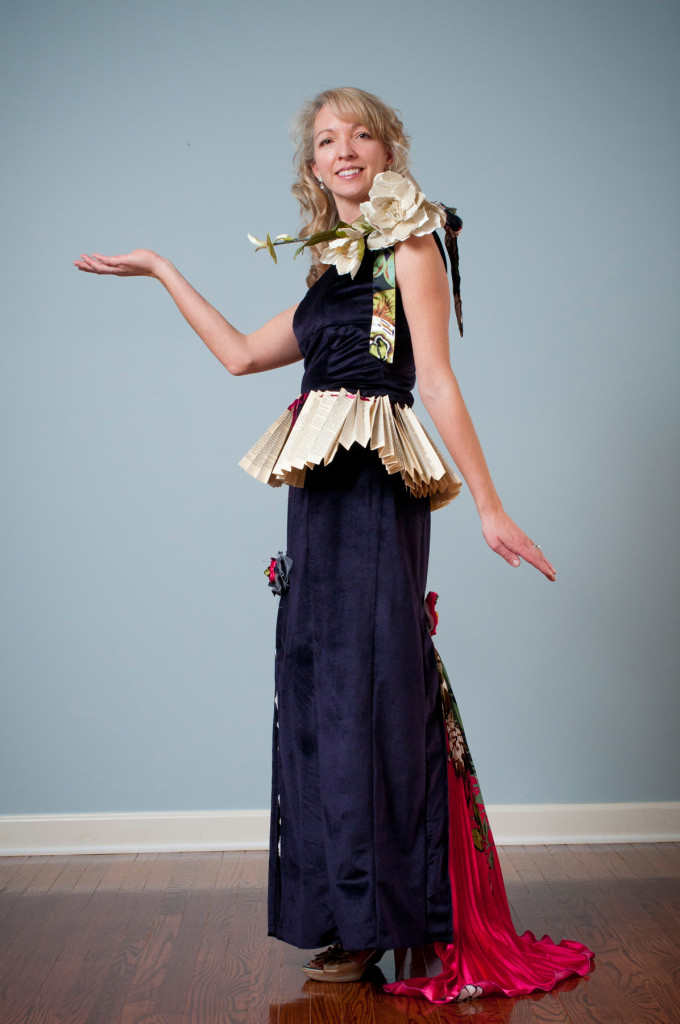 The one-sleeved purple gown was made from an old piece of velvet, embellished with handmade flowers and a short train from a fabulous pleated silk dress (Goodwill), and the final touches were a handmade flower and accordion waist detail from pages of Mark Twain's book, Huckleberry Finn (Goodwill).
The Japanese Paper Parasol was a great find at Goodwill.
It had a tear in it. I returned later to purchase it and it had been removed from the floor. Luckily, they still sold it to me – for $1! I used the remaining fabric from the pleated silk dress and book pages to create the flower and lining of the parasol.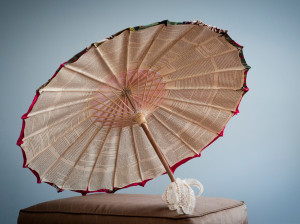 The burgundy dress ensemble was made from a curtain (Goodwill).

I created a simple dress and saved the best part for the skirt. The skirt had such beautiful detail which also converted to an optional cape. I loved the multi-function of casual and formal.
What was your experience like at the Goodwill Runway Show?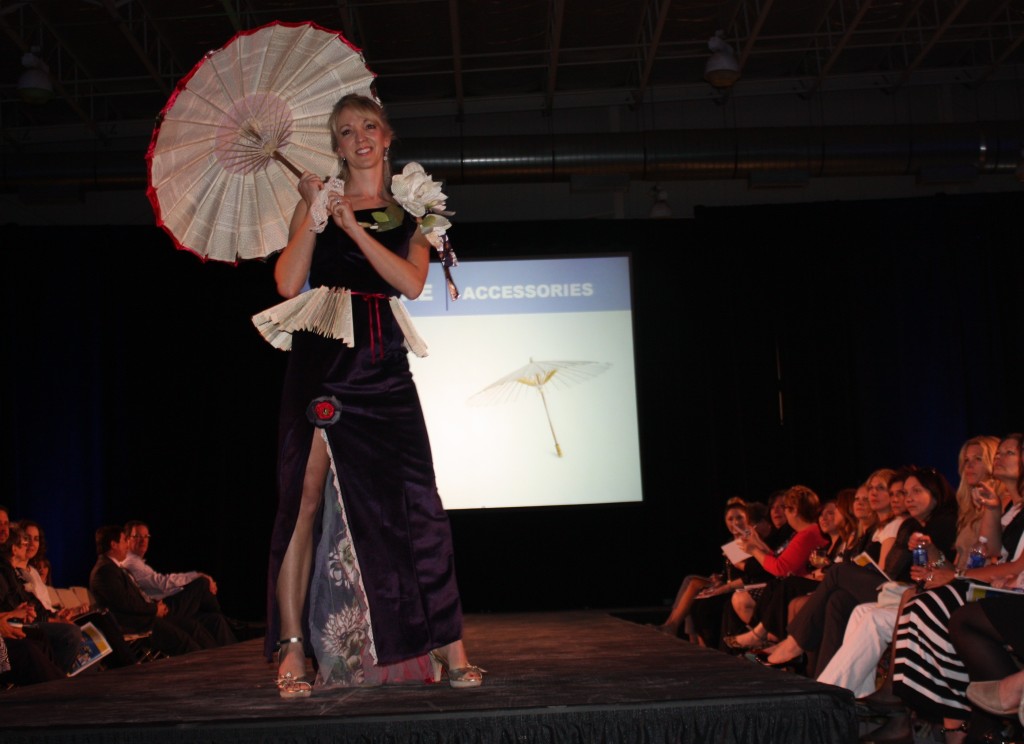 The Goodwill Runway Show is always a fun experience. It's a great evening for a great cause, enjoyed by the company of people with the same mission – to give back to the community.
What advice do you have for aspiring re-designers?
For aspiring re-designers – use your imagination. The most simple things can turn into something so appealing.
See all of the Goodwill Re-Design Winners on our Facebook Page, click here.