Even though I'm a blogger, I never considered myself an "Influencer", but more of an "Informer". I like to write about items and products I like and "inform" my readers about those things. And also, as a Thrifty Fashionista, you cannot go into any Goodwill Keystone Area store and buy exactly what I have on – you have to do your own searching and my outfits are just examples of things you can buy at Goodwill.
There are true influencers in the blogging world and sometimes they find the right niche and hit the big time. One of those people is Emily Shuman, who I have followed for many years. In her own words, she created her blog cupcakesandcashmere.com in March 2008 to document the things she loved. Her own brand of clothing was launched a few years ago and I finally found my first piece at the Goodwill Store in Trappe a few weeks back.
As you know, I'm drawn to patterns and stripes and this comfortable white and navy open-weave cardigan just called to me.
When I picked it off the rack and looked at the label, I was floored. It was Cupcakes and Cashmere! It fit and was the right price ($6.50 compared to probably around $99 when new) so of course, it was going home with me.
For this look, I decided to go super casual – think running errands or a Saturday lunch date with friends. On the same shopping trip, I also got this Adidas Philadelphia Union (Soccer) microfiber t-shirt for $5.00. It is still available online for $30.
A few weeks later I picked up a pair of Banana Republic jeans NWT for $8.50 (Retail $79.99).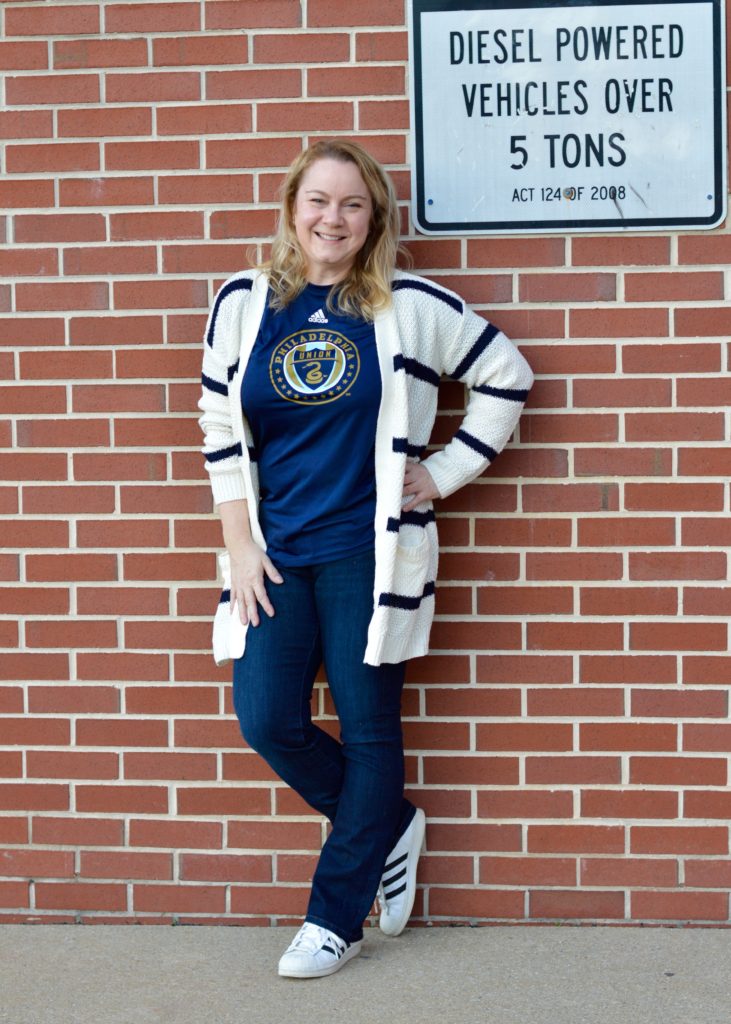 I was happy to get a new dark wash pair of boot cut jeans. Dark wash is always flattering and the cut is a nice change from all the skinny jeans in my closet.
Lastly, I've had these Adidas Superstar sneakers for years. I paid $9.99 at Goodwill, but they are also still available online for $79.99.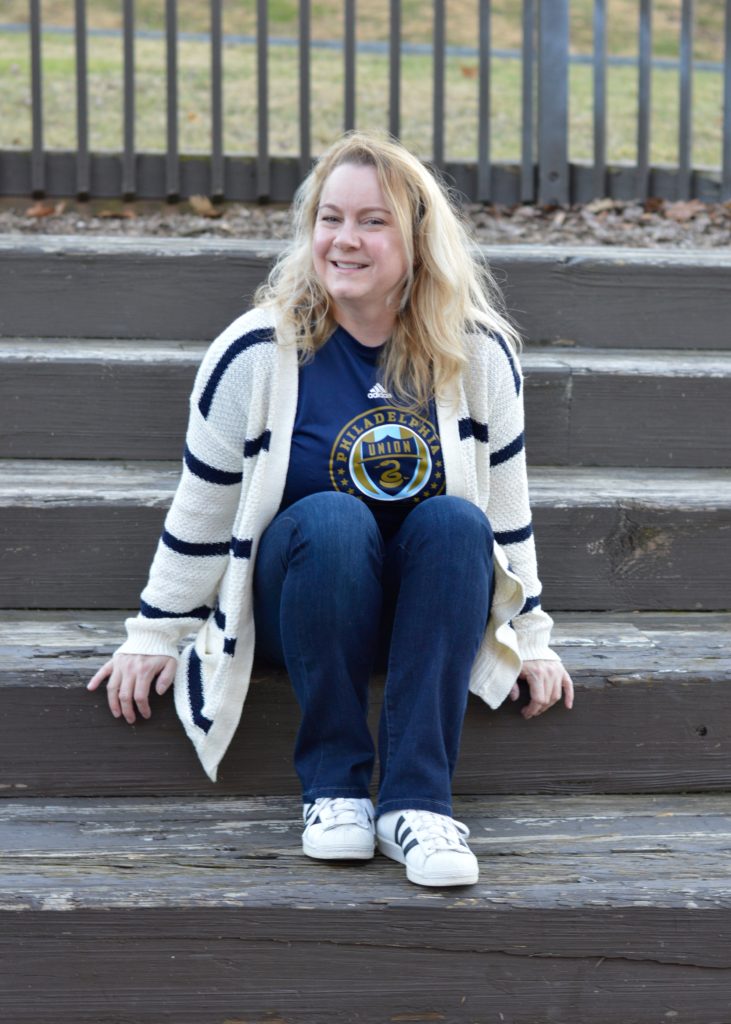 All trends, styles, and brands eventually reach Goodwill and I was happy to find a brand that has inspired my own blogging career. Kudos to Emily for establishing her own brand and fashion line, but I'm delighted to have paid Goodwill prices for her sweater!
From my closet to yours,
Kirsten
Sweater: $6.50
T-shirt: $5.00
Jeans: $8.50
Sneakers: $9.99
Outfit: $29.99
Retail: $289+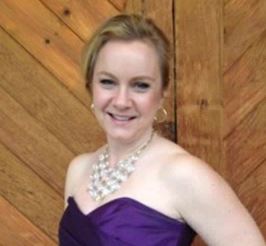 About The Blogger
Kirsten is a 40-something mom, wife and marketing professional. She loves all things crafty, tasty and fashionable, especially while being frugal. She enjoys hunting for treasures at her local Goodwill Keystone Area stores to decorate her home and wardrobe.