Back to school has passed, but now schools are planning for Homecoming games, events and dances. According to Wikipedia: "Homecoming is the tradition of welcoming back students of a school. It is a tradition in many universities and high schools in the United States and Canada. It usually includes activities for students, such as sports, cultural events, and a parade through the streets of the city or town."
No matter what events your school partakes in, if a dance is part of the festivities, you need a great outfit and with Goodwill you can look fantastic on a budget.
My volunteer model, Emily, attends a local high school and we met up for a few hours of shopping at Goodwill in Shillington, PA followed by a photo shoot at her nearby high school.
The racks were full of appropriate dresses. There were plenty of choices in classic black, but we wanted something a little different. We headed to the dressing room with an armload of dresses and this little satin black and white number by B. Smart was a standout choice.
It probably retailed for around $60-$70, but we paid just $5.50! The strapless look was classic and the beaded details really made it shine. Emily and I both agreed our favorite part was the pockets! Pockets are still showing up in formal dresses from proms to weddings.
We chose a simple silver clutch to hold her lip gloss, keys and phone.
And we walked the aisles looking for shoes. There were lots of pumps and heels, but these sequined, zippered booties from Charlotte Russe were our favorite.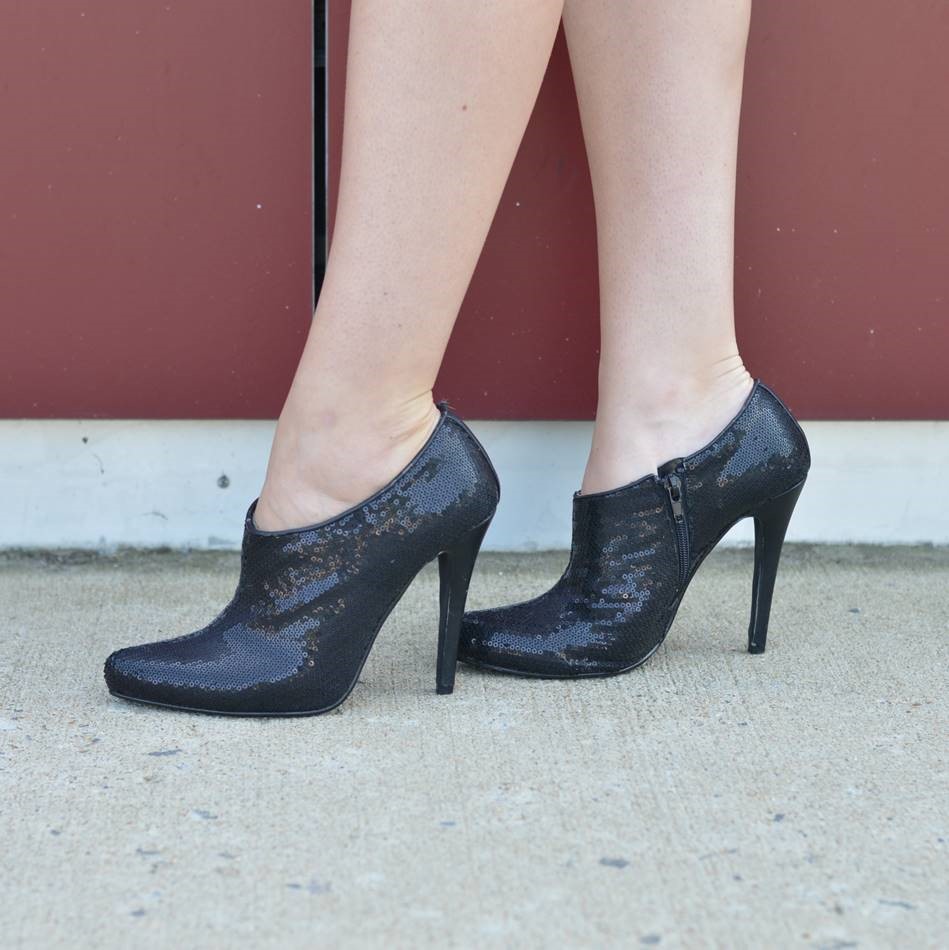 Emily could also wear these with jeans and a top for a night out with her friends.
Emily added her own classic pearl jewelry to finish off the outfit. With Goodwill you can get a great Homecoming look for around $20. Stay tuned for one more look for Homecoming from Emily to give you some ideas for your own event, be it a Homecoming dance, a fall wedding or holiday party.
Goodwill in Shillington, PA:
Dress: $5.50
Shoes: $9.97
Clutch: $4.97
Total: $20.44
Kirsten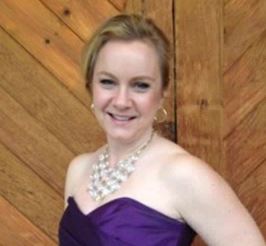 About The Blogger
Kirsten is a 40-something mom, wife and marketing professional. She loves all things crafty, tasty and fashionable, especially while being frugal. She enjoys hunting for treasures at her local Goodwill stores to decorate her home and wardrobe. She is a stylist and volunteer for the fundraiser the Goodwill Runway Show, which is held every spring in Reading, PA.