In a typical year, I would head out to get our Christmas tree and a few poinsettias in a functional outfit that was worthy of roaming around a hill in chilly weather. Maybe a down jacket or a fleece coat. But nothing about this year is typical. If I can make something as simple as getting a tree a fun fashion moment, then why not?
Like many other families, we are decorating earlier than normal to bring some traditional festivity to an abnormal year. Decking the halls inside and lighting the lights outside has become something we can do to make our home a little more cheerful. If you need any décor, be sure and stop by your local Goodwill Keystone Area store for a variety of holiday decorations from wreaths, to ornaments to Christmas stockings!
We headed out recently to get our tree and a few potted poinsettias to bring some nature into our home. The local greenhouse we go to was filled with a variety of colorful plants. It was the perfect place to showcase yet another festive sweater that featured a Christmas tree complete with embroidered and beaded ornaments and shoulder pads (which I left in!).
The shoulder pads give it away as 80s or early 90s, but the label was cut out, so I don't know who designed this beauty.
I did wear it with jeans from Loft (Goodwill: $6.50; Retail $79) and "Wilma" duck-toe boots from Esprit (Goodwill: $7.47; Retail $60). These were completely appropriate for possibly spending an afternoon in the great outdoors.
After selecting a few flowers we spent a few hours of family togetherness in the car stopping at a few local tree farms to find the perfect tree. We eventually found one right around the corner from our house from a nice family-owned business. I couldn't resist a few photos in the pines as we hiked around the hill. Make the world your runway!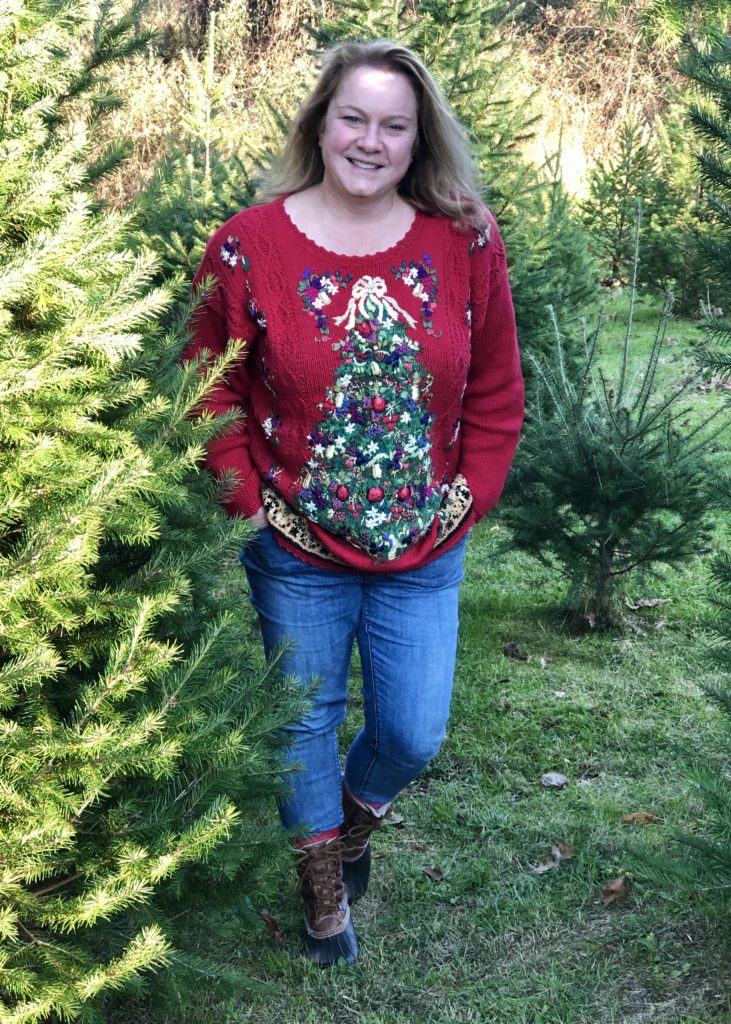 Don't save those "good clothes" for "special occasions". If 2020 has taught us anything, it's that we have to embrace what we have and who we spend our time with. Use the good china and crystal, wear the sequins, and celebrate everyday traditions, especially around the holidays. And don't forget to shop at Goodwill Keystone Area stores for the perfect items for everyday use or special occasions. Every day is what you make of it!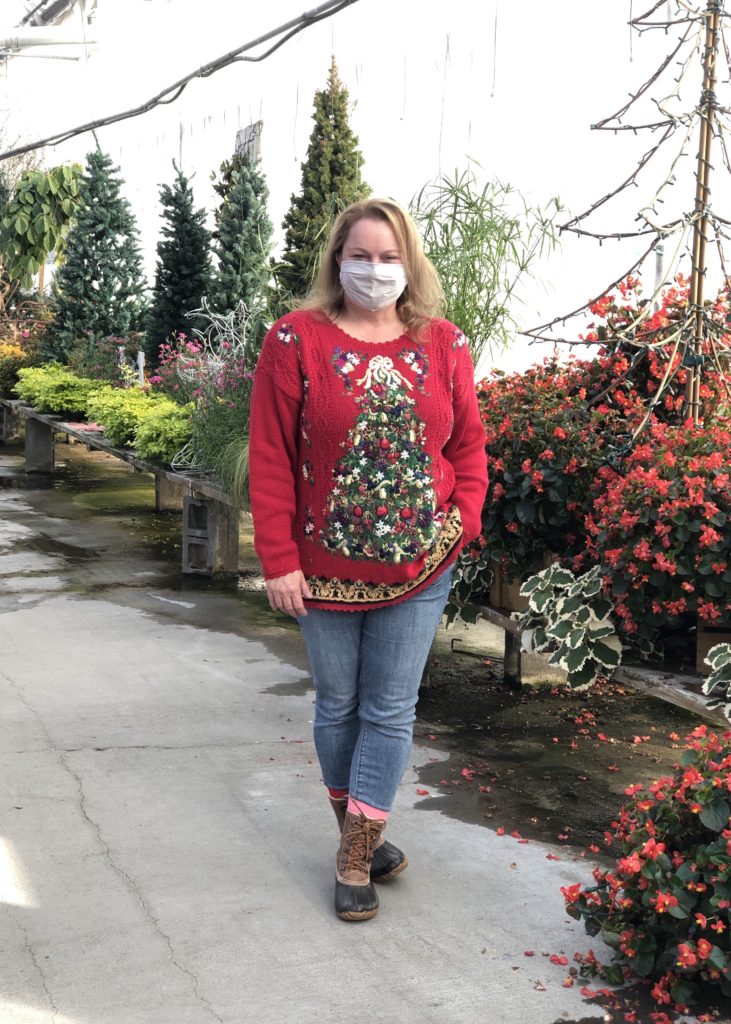 Merry Christmas from my family to yours!
Kirsten
Sweater: $5.75
Jeans: $7.25
Boots: $7.47
Total: $20.47
Retail: $200+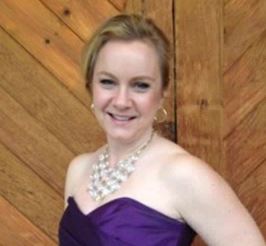 About The Blogger
Kirsten is a 40-something mom, wife and marketing professional. She loves all things crafty, tasty and fashionable, especially while being frugal. She enjoys hunting for treasures at her local Goodwill Keystone Area stores to decorate her home and wardrobe.