In the next three posts, I will be featuring a few party-ready looks (see the sneak peek of all our outfits at the end) that won't break your holiday budget. My girlfriends and I visited a local winery for a festive photo shoot and the owner (and my models) were impressed that every single piece featured was from Goodwill!
When heading out to a holiday event, comfort isn't always something you think about. And nothing says the holidays like a sequin dress! Sequins can be surprisingly itchy, but this Old Navy dress was very comfortable and I feel like I could dance the night away!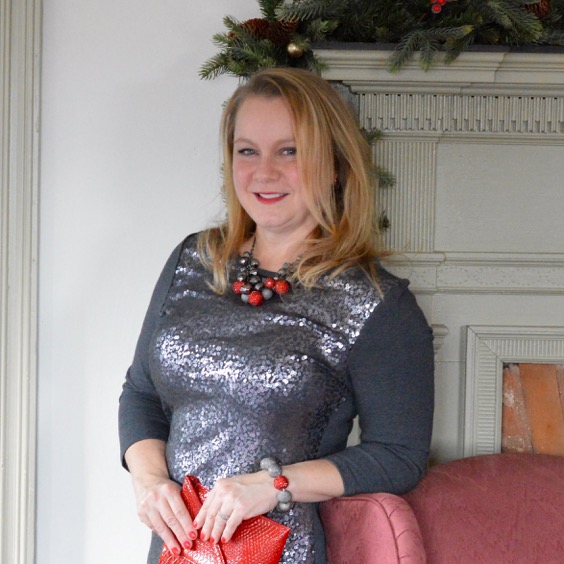 I found this dress new with tags (it was about $50 when new) and I paid only $8.00!
Old Navy provides inexpensive classic and trendy pieces for men, women and children. I love their jeans and they have a variety of lines including casual, professional and active wear.
This dress didn't need much embellishment but I wanted a pop of color. This set of beaded gray and red necklace and bracelet was just what I needed.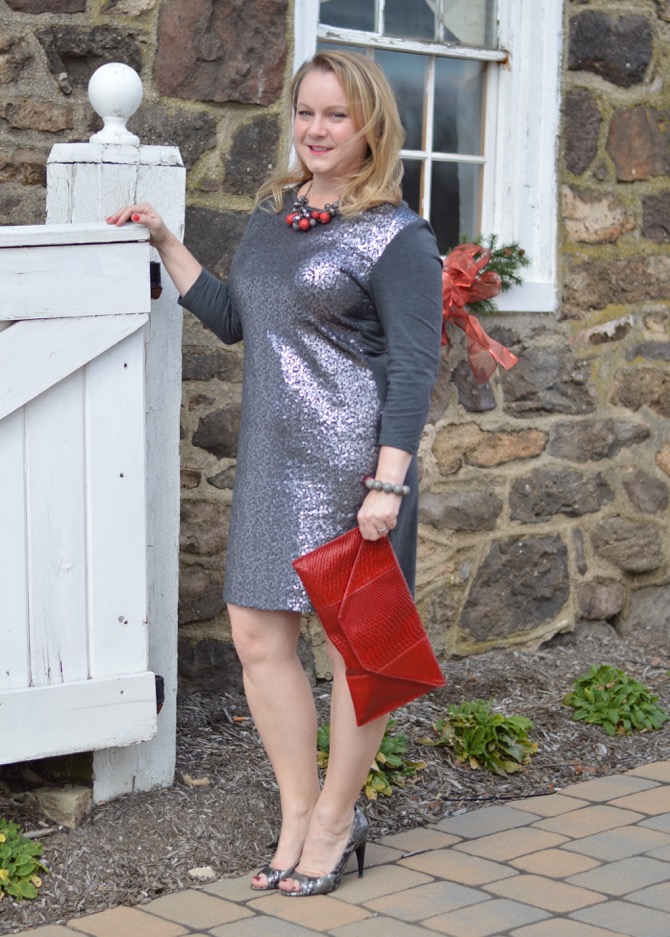 The bright red oversized clutch ties it all together. And the silver and black snakeskin print Via Spiga heels were comfortable and understated.
The best part of holiday events is not the clothing and accessories, but the fun you have spending time with your family and friends. Goodwill makes it easy and affordable to look great, but the joy of being with with people you love is priceless.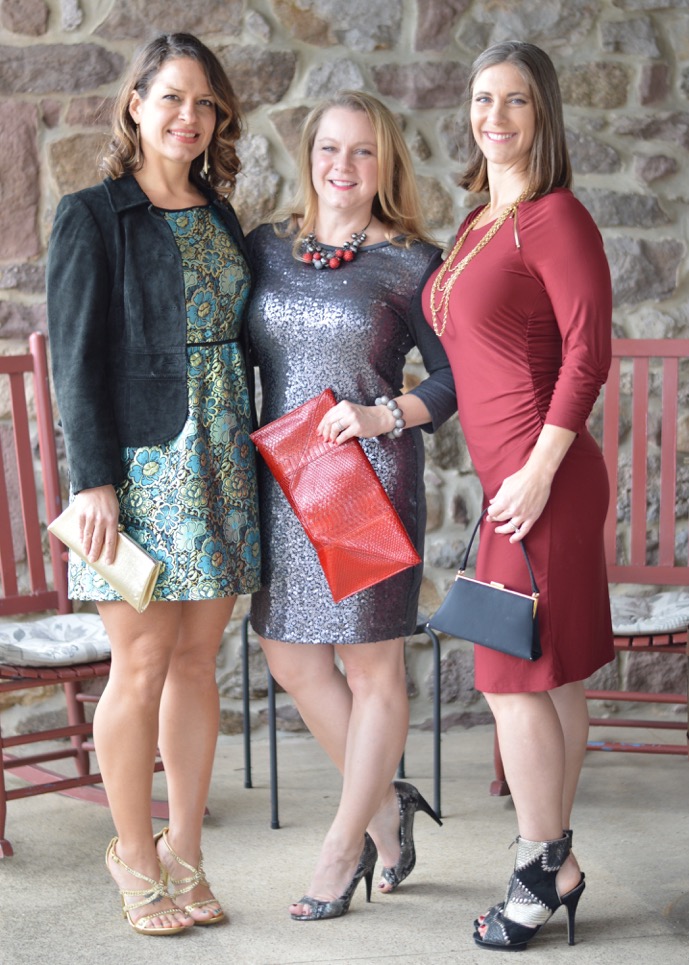 Dress: $8.00
Necklace/Bracelet set: $6.97
Shoes: $6.97
Clutch: $4.97
Total: $26.91
Kirsten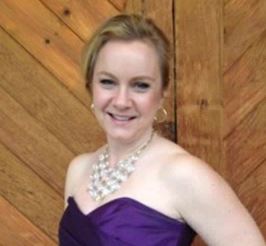 About The Blogger
Kirsten is a 40-something mom, wife and marketing professional. She loves all things crafty, tasty and fashionable, especially while being frugal. She enjoys hunting for treasures at her local Goodwill stores to decorate her home and wardrobe. She is a stylist and volunteer for the fundraiser the Goodwill Runway Show, which is held every spring in Reading, PA.