Now's the time of year for holiday party invitations to be arriving in your email or mail box. Be it your company Christmas party, an elegant dinner out with close friends or a neighborhood get-together, Goodwill Keystone Area stores are the perfect place to find a little sparkle and shine to dress up your wardrobe.
The December fashion magazines featured lots of sequins and glittering accessories and all those things can be found for much less than retail mall prices at your neighborhood Goodwill.
Meredith's beautiful green, blue and gold sleeveless brocade dress looks expensive, but in reality it was originally from Target.
The dress itself was so bright that it didn't need a lot of jewelry. Since the dress had a vintage "Mad Men" kind of feel, I added simple gold bar earrings and few beaded bracelets.
The rhinestone-encrusted gold heels add plenty of glamour and she can dance the night away, while the gold clutch can hold her necessities.
To enrich the lushness of the dress's fabric, I added a suede blazer from Ann Taylor Loft.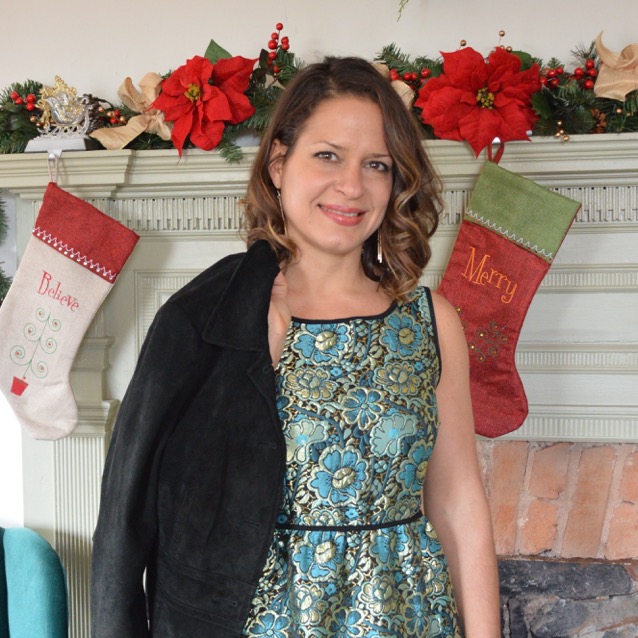 In addition to keeping her warm, this versatile piece can be also worn with a casual outfit such as jeans and a t-shirt.
When the invitations arrive, don't worry about spending a lot on a party outfit. Stop at your local Goodwill and pick out a little sparkle and shine!
Dress: $5.50
Clutch: $2.97
Shoes: $2.25
Earrings: $1.97
Bracelets: $1.97
Jacket: $10.00
Total: $24.66
Kirsten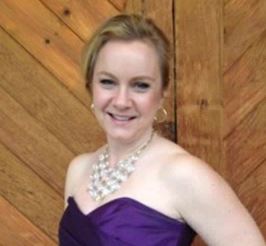 About The Blogger
Kirsten is a 40-something mom, wife and marketing professional. She loves all things crafty, tasty and fashionable, especially while being frugal. She enjoys hunting for treasures at her local Goodwill stores to decorate her home and wardrobe. She is a stylist and volunteer for the fundraiser the Goodwill Runway Show, which is held every spring in Reading, PA.