The holidays are practically upon us with Thanksgiving being right around the corner. I've already been starting to stock up on colorful, sparkly and festive looks for December when I'm shopping the aisles at my local Goodwill Keystone Area stores. Incase you need extra incentive to get out and shop, Goodwill Keystone Area stores are having another 50% Off Sale this Friday, November 22, click here for details!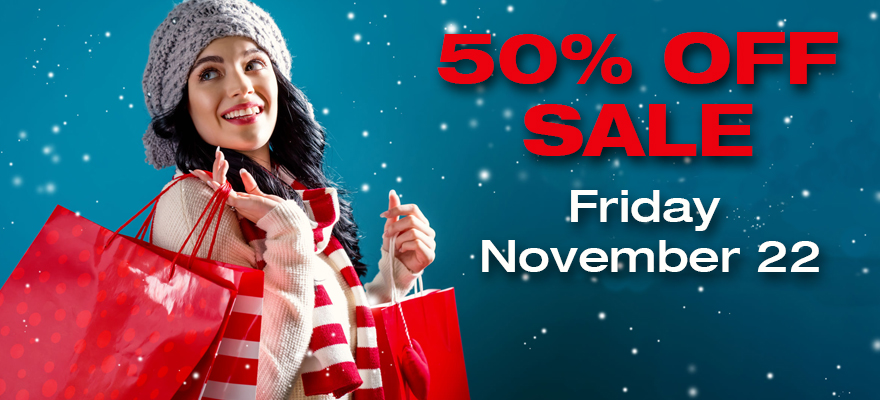 You may have a variety of holiday events to attend and dress for – work parties, family gatherings, girls' nights out… But, I think the look I pulled together here could work for many different festive occasions.
The bold red jacket from Savior was found new-with-tags for $6.00 (Retail $48.50) and features statement sleeves.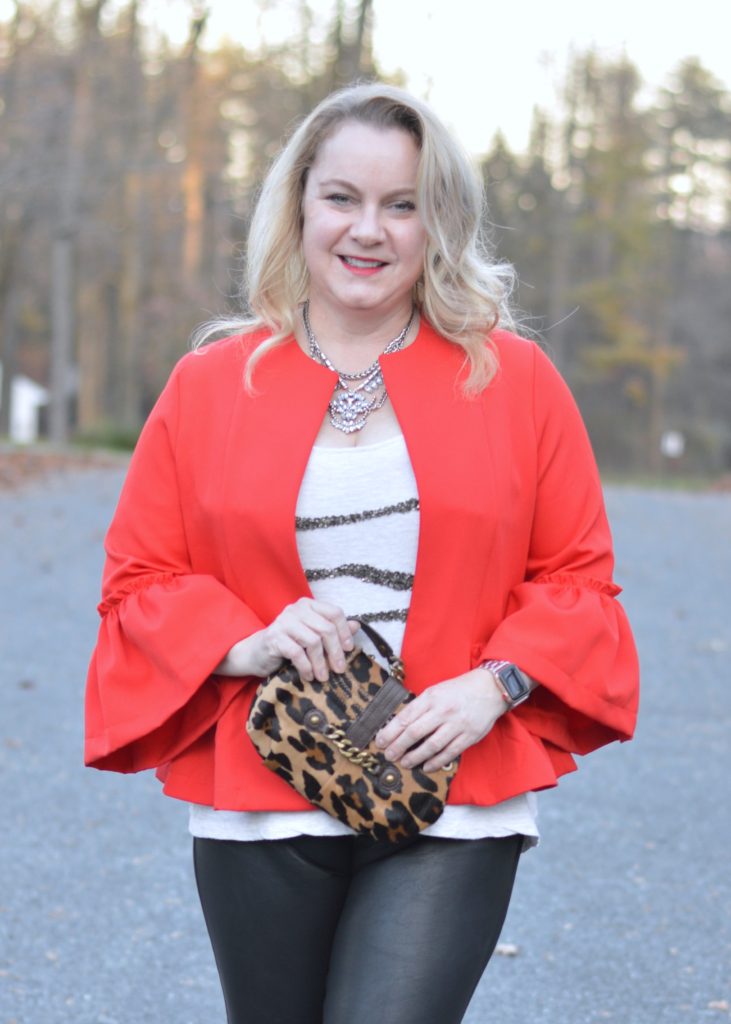 This color alone makes me think of Christmas! It is lightweight, so it could be worn year-round. I kept the rest of the ensemble fairly neutral since this color was so dramatic.
The white sequined tank top from Loft added just a touch of fun with the black embellishments in a tiger stripe pattern. Goodwill's cost: $4.25; Retail: $49.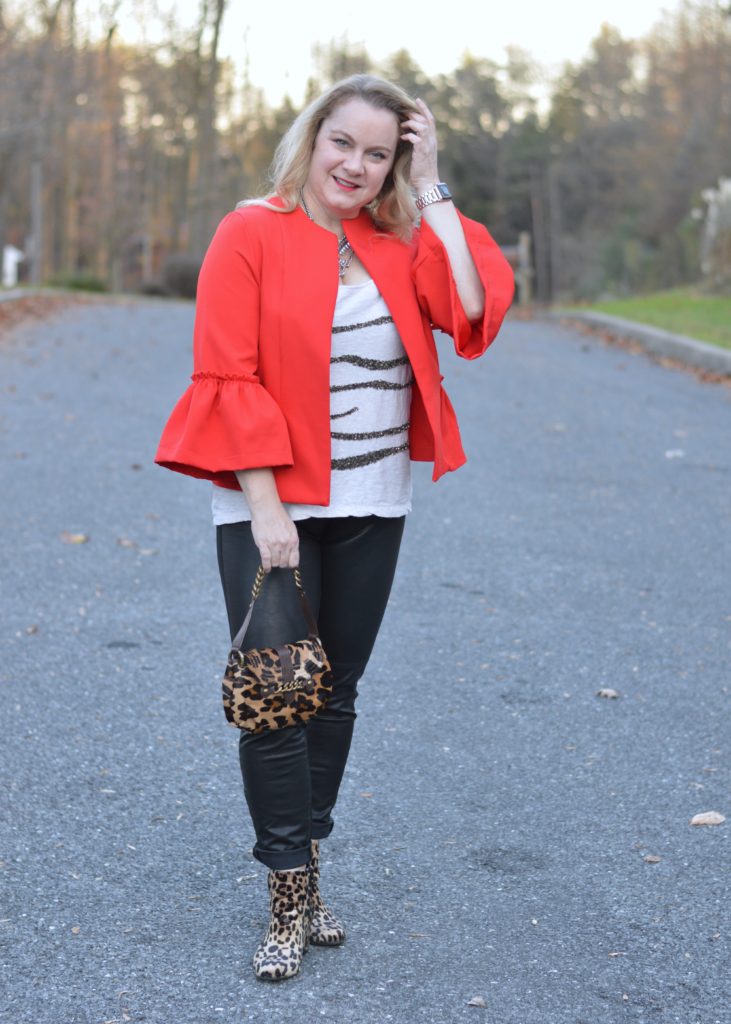 The vegan leather and Ponte knit pants from Banana Republic give the outfit a bit of edge without going over the top.
Black pants are the workhorse of your wardrobe – you can pair them with almost any blouse, sweater or jacket hanging in your closet. These are fun and I like the subtle shine the vegan leather gives to the outfit. There were $5.95 at my Goodwill and Banana Republic still sells a similar pair online for $98.
I added some more sparkle with the rhinestone and silver necklace (a new-with-tags SugarFix by Baublebar find). The style reminds me of vintage pieces from my grandmother's jewelry box. This necklace was $29.99 when new.
Finally, just a sprinkle of leopard print finished off this festive look. A small leather bag with brass hardware from J. Crew holds just what I need – my phone, a car key and of course, bright red lipstick. It was $4.97 but would have retailed for around $120.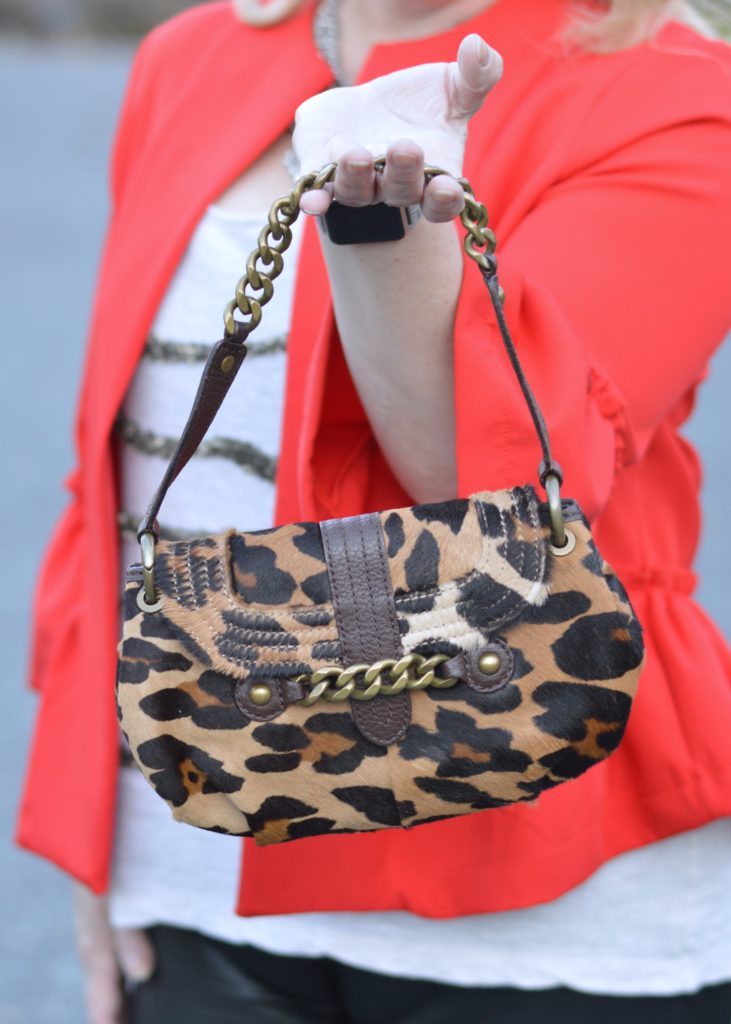 The Target-brand "A New Day" booties were new-without-tags for $6.97. Their retail cost was $37.99. These shoes have been on repeat with my wardrobe and I always get compliments whenever I wear them. The block heel makes them comfortable and the leopard print gives them some flair.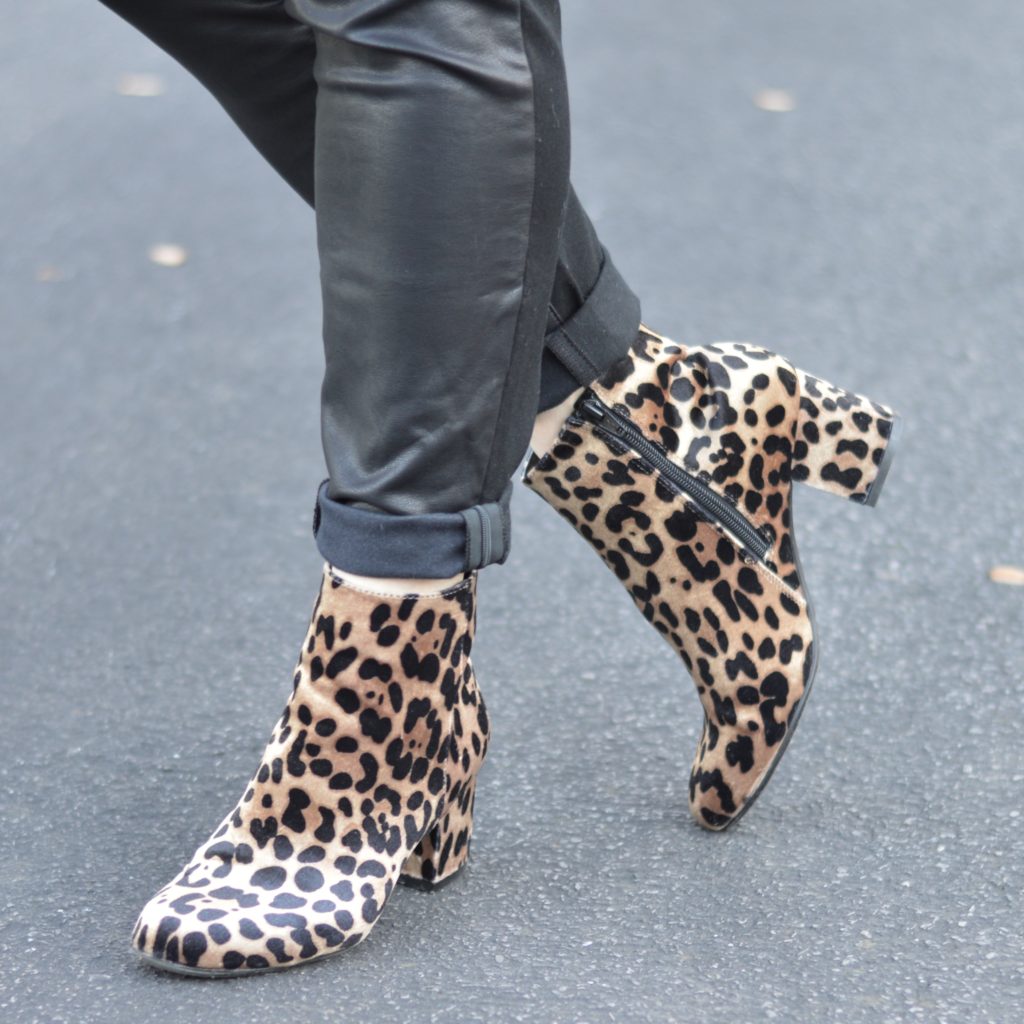 I'm getting ready for the holidays, with a little help from Goodwill Keystone Area. Whether it is clothing and accessories for myself, household goods for my home or unique gifts for family and friends, I can find it all at Goodwill!
From my closet to yours,
Kirsten
Jacket: $6.00
Top: $4.25
Pants: $5.50
Shoes: $6.97
Bag: $4.97
Necklace: $9.97
Outfit: $37.66
Retail: $380+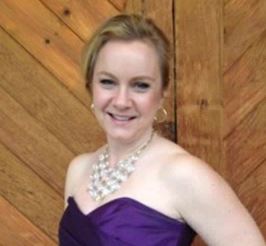 About The Blogger
Kirsten is a 40-something mom, wife and marketing professional. She loves all things crafty, tasty and fashionable, especially while being frugal. She enjoys hunting for treasures at her local Goodwill Keystone Area stores to decorate her home and wardrobe.