Another year has come to a close and we get to start fresh in 2019! New Year's Eve and Day are a time to celebrate with friends and family alike. There's usually champagne and glitter and sequins, of course!
This is what you can imagine I'll be wearing as the ball drops and the countdown to 2019 begins! What will I really be doing? I'll be in my pajamas, half asleep on the sofa, with my husband and kids and hopefully one of us will wake up to catch the stroke of midnight. But let's just pretend I'll be dancing the night away in a haze of sparkles and confetti…
I would typically NEVER (yes, that is capitalized for emphasis) wear a crop top. But I fell in love with this gorgeous rainbow-sequined top from H&M and decided I needed a way to wear it.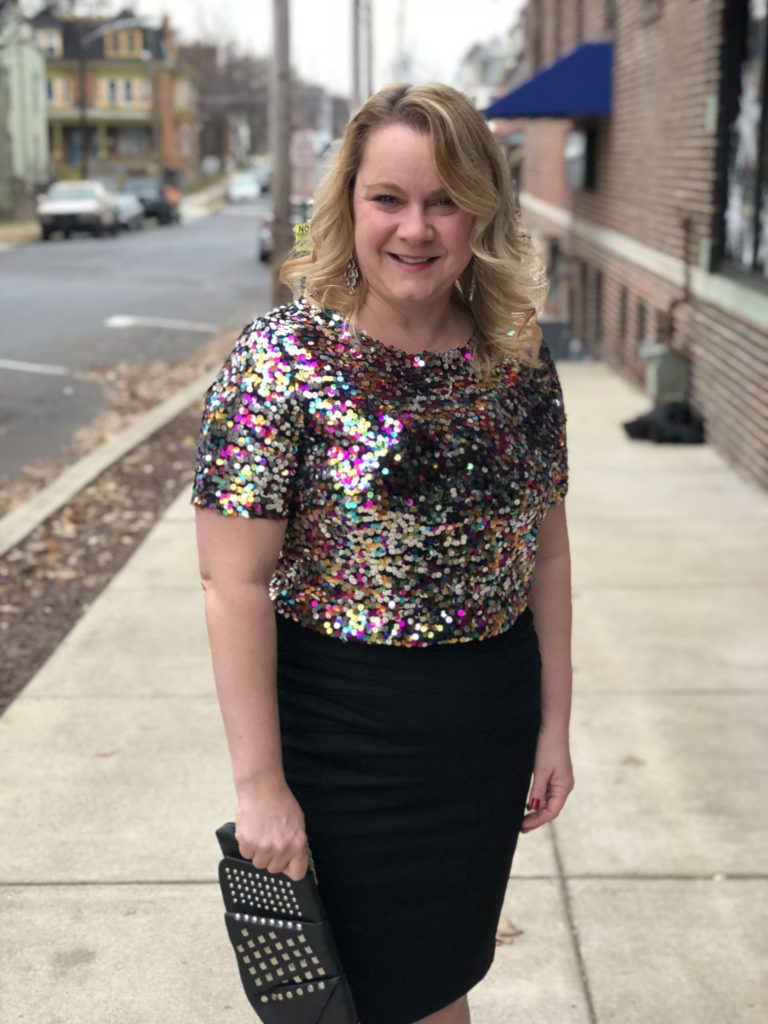 This sparkly number was only $5.95 at Goodwill but would have retailed for around $30 at H&M (A popular mall brand – think IKEA for clothes!).
How to compensate for a crop top? Wear something that is high-waisted! This black bandage-style pencil skirt is made from a heavy weight Ponte knit which gave me the confidence to rock the crop top.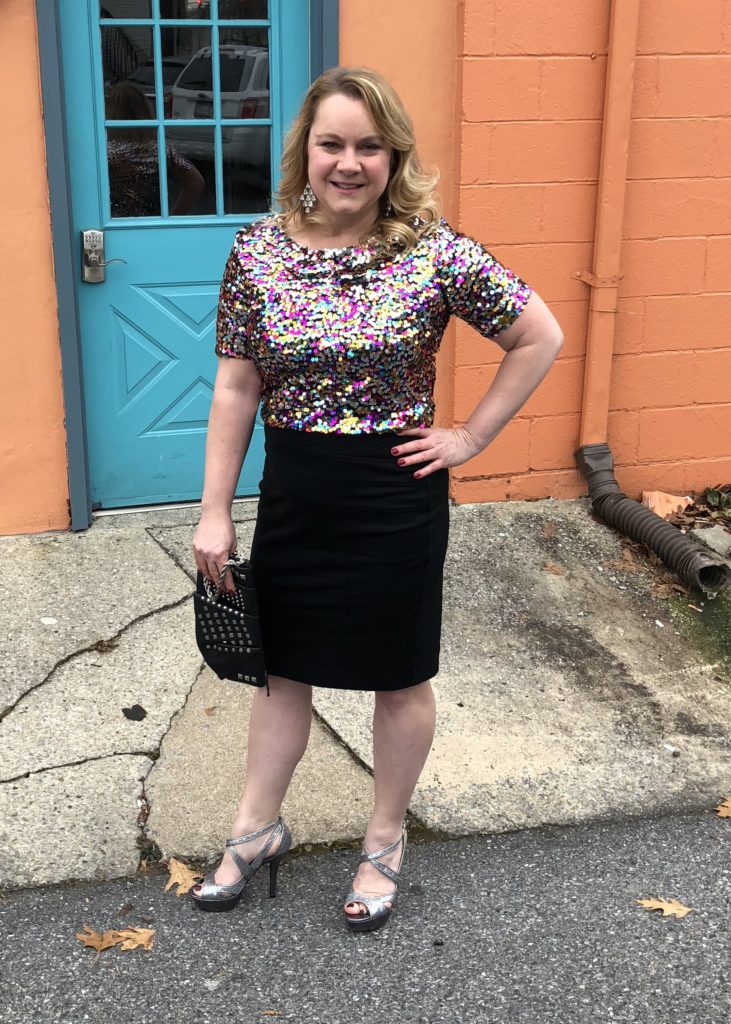 It is from INC (a brand available at Macy's) and would have been about $50 at the mall. It is a classic piece that will be perennially popular.
To carry my essentials, I added a studded black clutch with chain detail from Jessica Simpson.
This is one of my favorite Goodwill finds and I use it on repeat. At $4.97 it was a good investment.
Glittery, super high platform heels from Guess are a special party-worthy footwear option.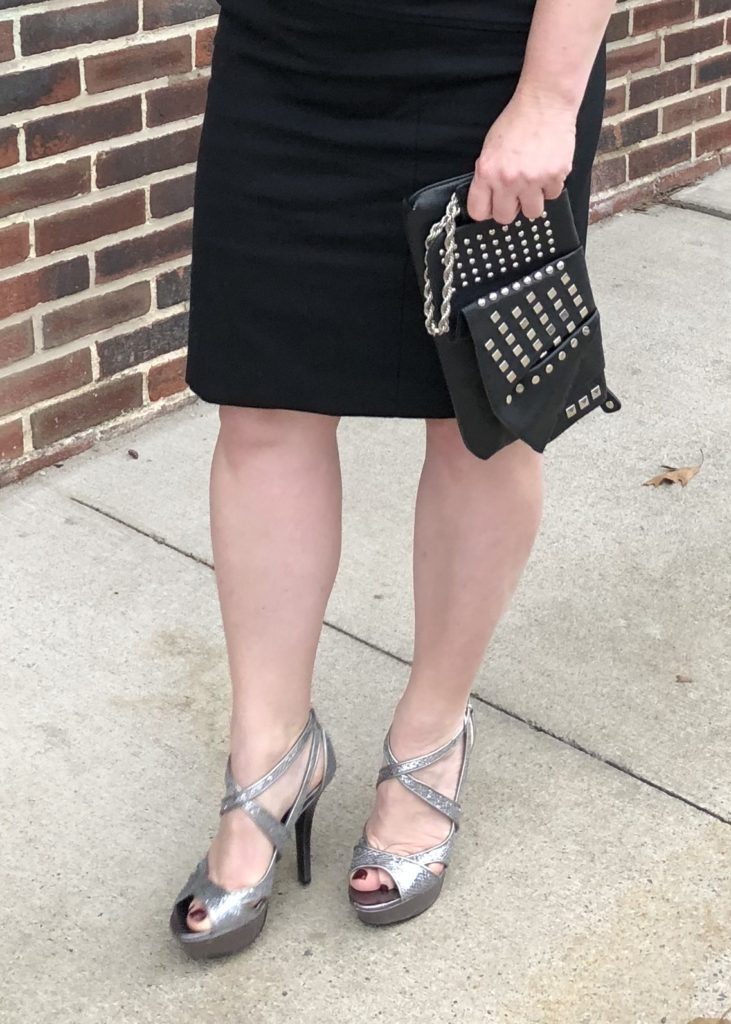 As I'm getting older, I appreciate flats and comfortable shoes, but I still love my heels. Guess makes a variety of high heels for all kinds of occasions. These would have sold for around $99, but were $6.97 at my neighborhood Goodwill.
Like icing on a cake, the earrings add the last, festive touch. I found these chandelier rhinestone stunners from Monet new-with-tags for $4.97. They retailed for $32.
I hope you spend your New Year's Even however you feel comfortable, whether it be in a fabulous outfit or your most comfortable pajamas and you know you can get either of those things at your local Goodwill!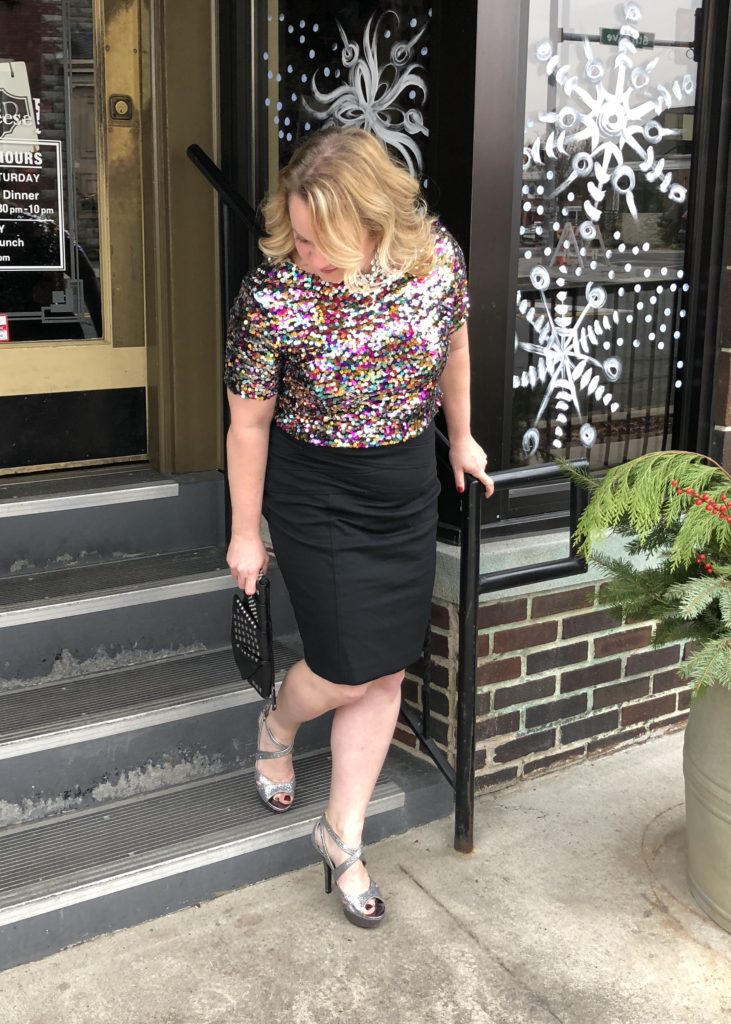 Happy New Year!
Kirsten
Top: $5.95
Skirt: $6.50
Bag: $4.97
Shoes: $6.97
Earrings: $4.97
Total: $29.36
Retail: $270+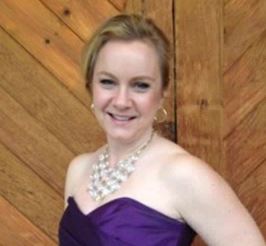 About The Blogger
Kirsten is a 40-something mom, wife and marketing professional. She loves all things crafty, tasty and fashionable, especially while being frugal. She enjoys hunting for treasures at her local Goodwill Keystone Area stores to decorate her home and wardrobe. Meet up with her at one of Goodwill's shopping events! Check the event pages for details.