Labor Day may have come and gone, but we're still enjoying the warm weather here in Pennsylvania. I'm ready for sweaters and boots, but with the weather forecast calling for the 90s again this week, I'll still be wearing shorts and flip-flops.
Finding some middle ground with style is possible though. Dressy Bermuda-length shorts are one way to transition into fall. These are a trouser-cut denim pair from Loft.If your work dress code permits them, with heels and a blouse they are a perfect alternative to a skirt.
They'd also work with sandals and a t-shirt for a weekend look. I topped them with a silk ivory and navy print ruffled camisole with a gathered waist from Ann Taylor. It's lightweight enough to wear under a cardigan or blazer.My choice of blazer was a crisp navy and white striped version from the Gap. This would look great over a dress or even with jeans. Stripes are so versatile and one of my favorite patterns!
Vintage inspired accessories finish off the outfit. A gold leaf pin harbors the changing of the seasons;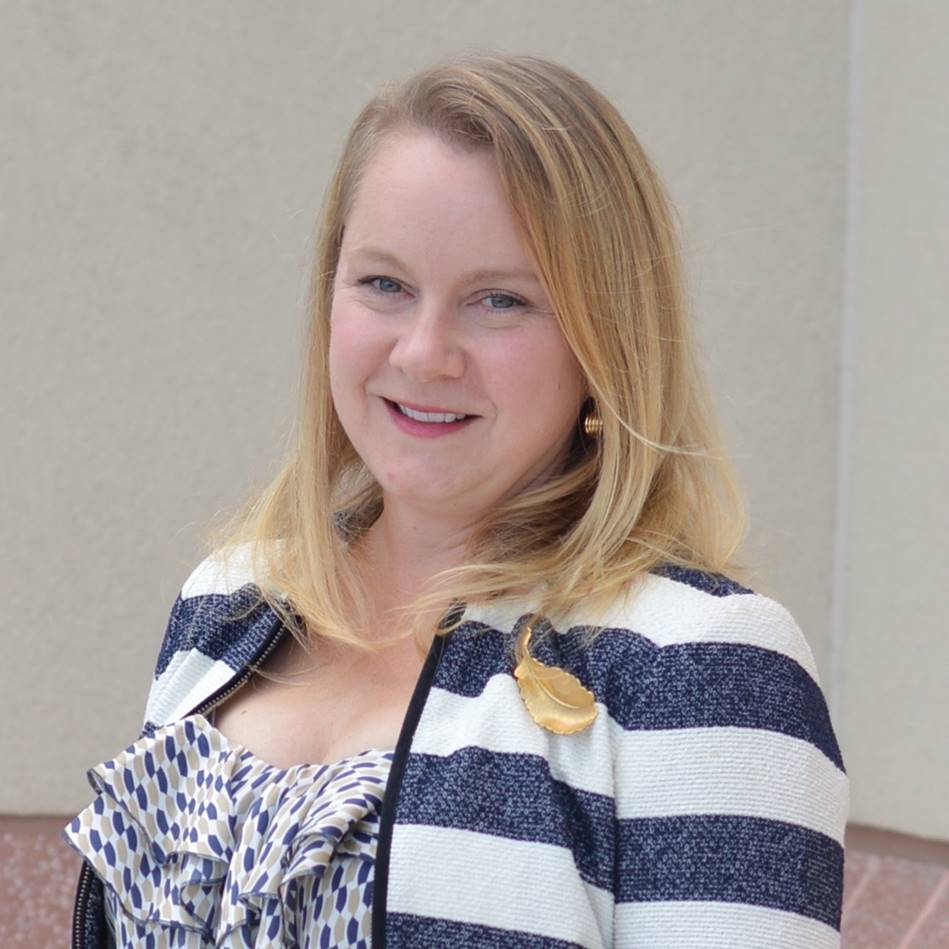 a bamboo-handled bag from Loft hints at summer with the raffia fabric and stylish chunky lace-up heels scream fall with the plush suede and navy color.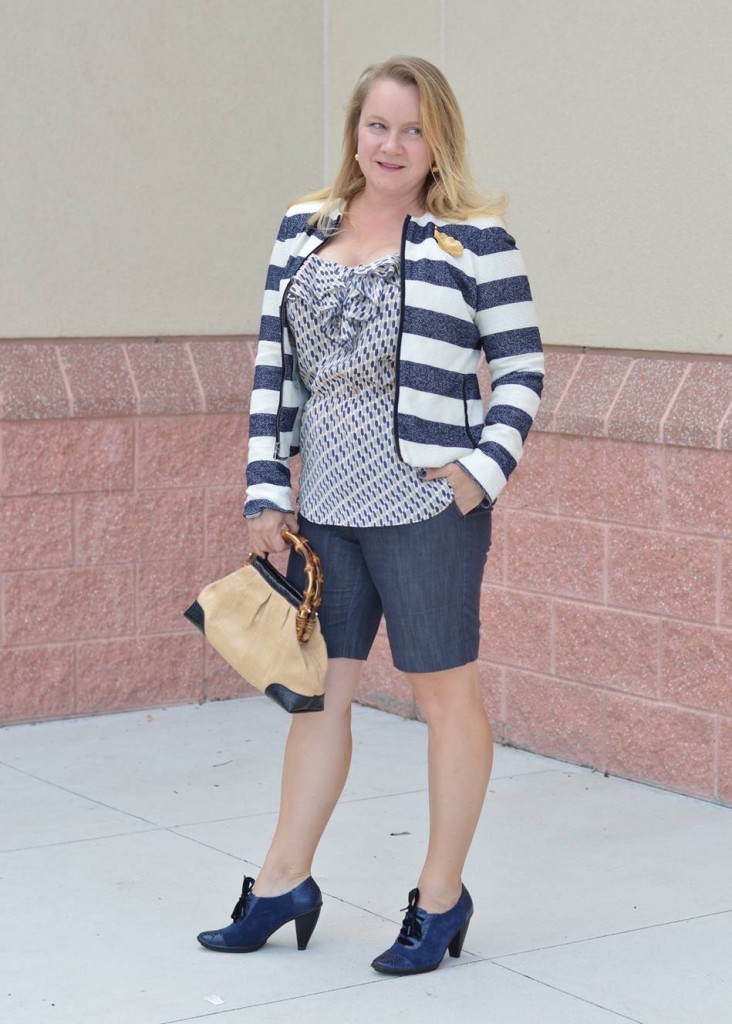 This version from Libby Edelman was a prize find!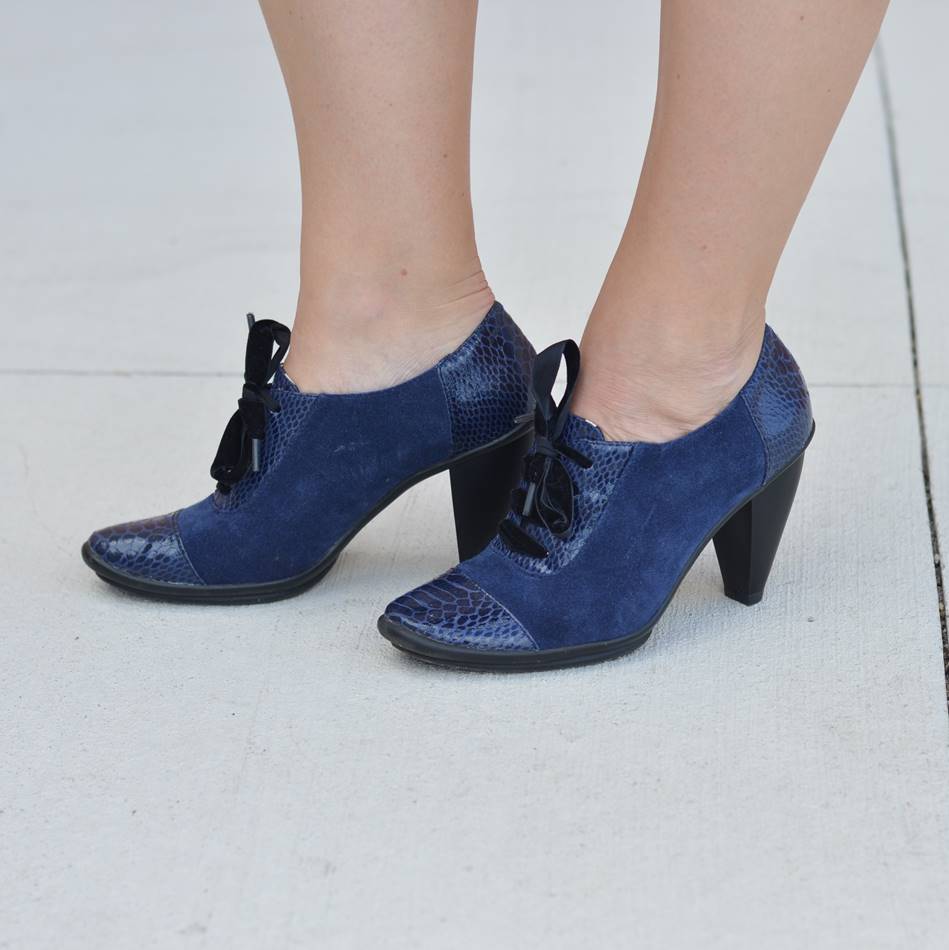 While I enjoyed summer I am ready to welcome fall, it looks like we have a few more days of hot weather ahead, so my cold-weather outfits will have to wait!
Goodwill in Frazer, PA:
Shorts: $4.25
Goodwill in Morgantown, PA:
Camisole: $3.95
Pin: $1.97
Goodwill in Harrisburg, PA:
Jacket: $6.00
Goodwill in Shillington, PA:
Bag: $4.97
Shoes: $6.97
Total: $28.11
Kirsten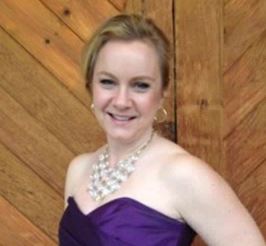 About The Blogger
Kirsten is a 40-something mom, wife and marketing professional. She loves all things crafty, tasty and fashionable, especially while being frugal. She enjoys hunting for treasures at her local Goodwill stores to decorate her home and wardrobe. She is a stylist and volunteer for the fundraiser the Goodwill Runway Show, which is held every spring in Reading, PA.