Valentine's Day is right around the corner and having, fun romantic looks for date night doesn't always involve red, pink or formal wear. Once again, my friend and guest model, Jeanette is showing us a festive look for a night out.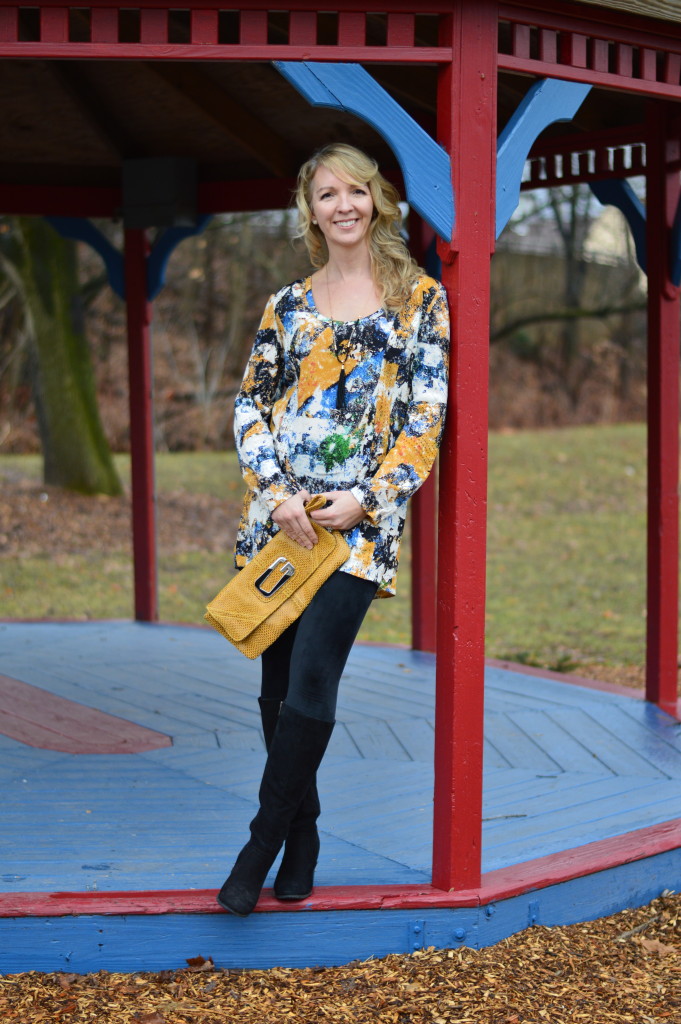 This fabulous silk tunic from Tory Burch sets the tone for this look.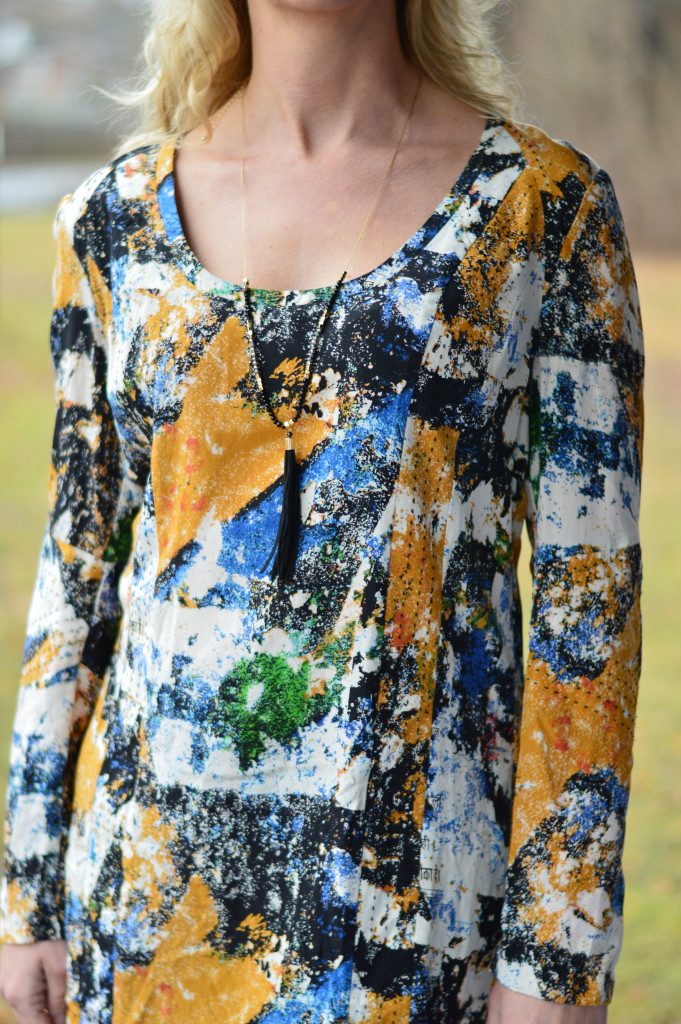 The yellow, blue, green, white and black colors in the blouse add interest and fun. Tory Burch is a highly desirable designer to find at my local Goodwill Keystone Area, so I am always excited to find this label when combing the racks. This retailed for about $300, but I paid just $5.50. I have a few pieces of Tory in my closet from Goodwill and I find them classic and timeless.
Jeanette paired it with her own leggings, but it would look equally as chic with skinny jeans.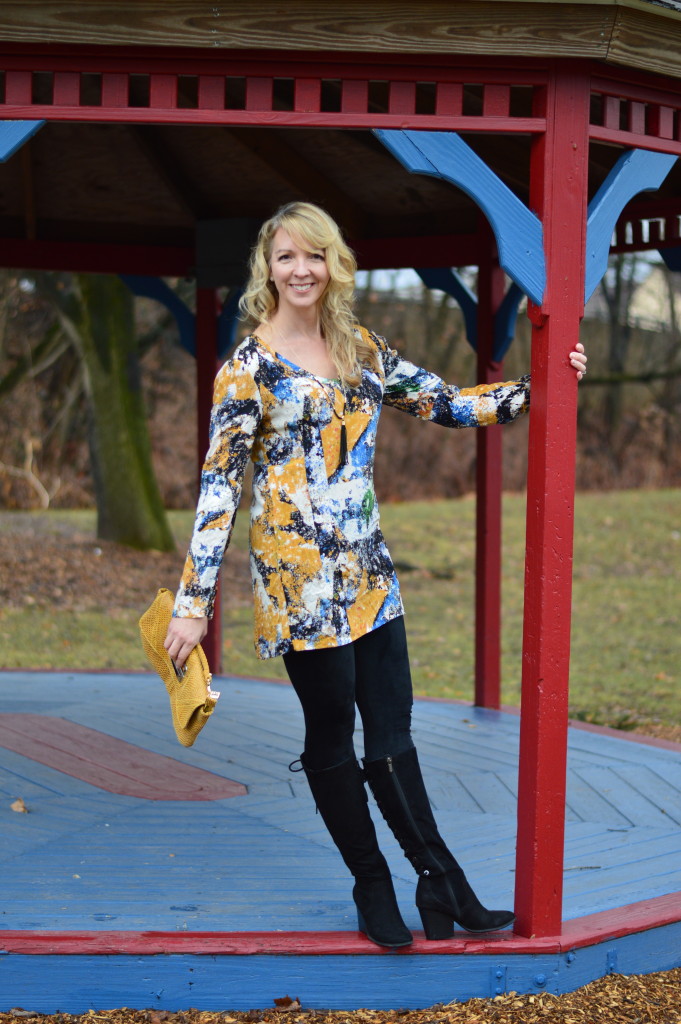 We kept the accessories simple and monochromatic: Gold and black. The fringed black necklace was "new with tags" from Target. It retailed for $16.97, but Goodwill had it marked at $3.97.
The gold leather clutch by Guess has an embossed snakeskin print and is roomy enough for plenty of date night essentials.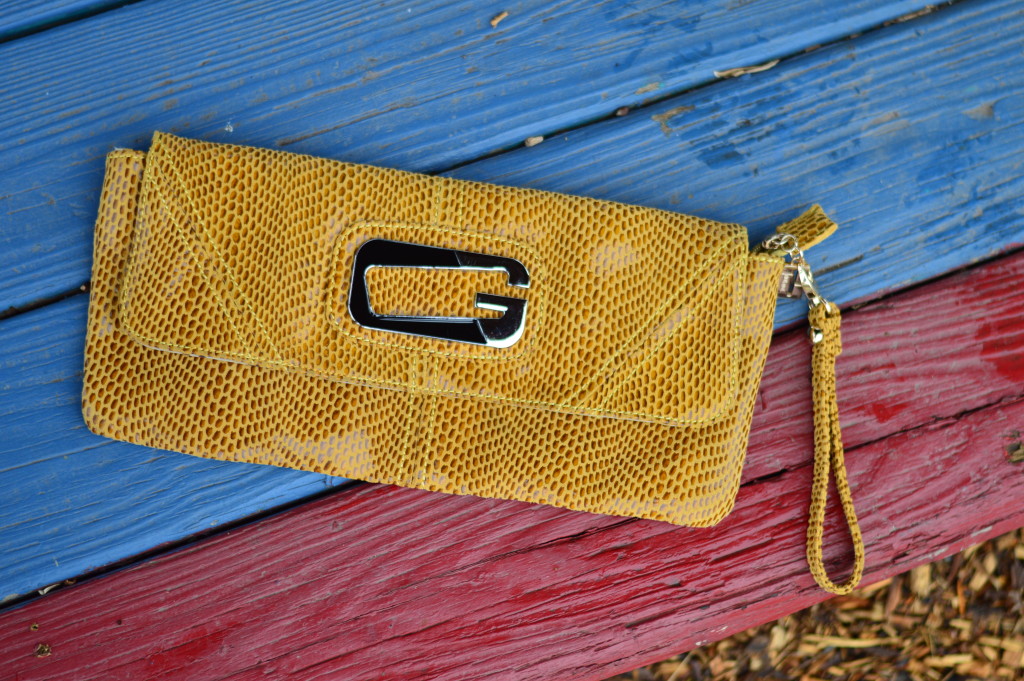 It was $4.97 from Goodwill, but would have sold for around $88.
The Circus by Sam Edelman suede "Teydin" boots do have a romantic feel with the lace up backs.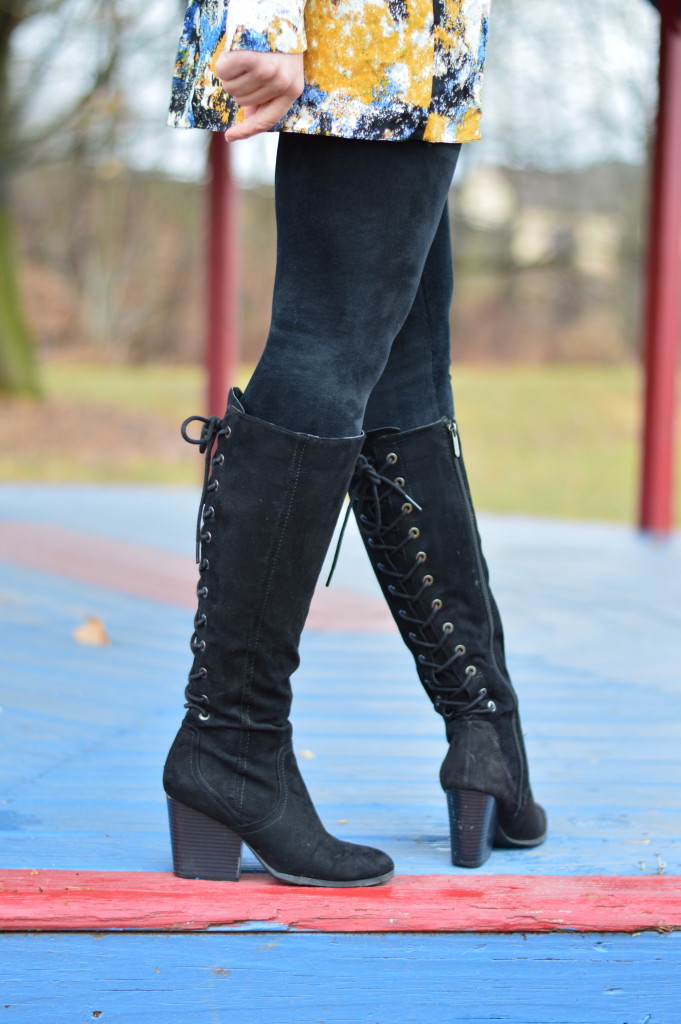 They also have a zipper to make getting them on and off easier than having to lace them up each time. The stacked block heel makes them very wearable and Jeanette commented how comfortable they were! They were also found "new in the box" at a local Goodwill and sold for $119, so the $10 I paid was a great deal!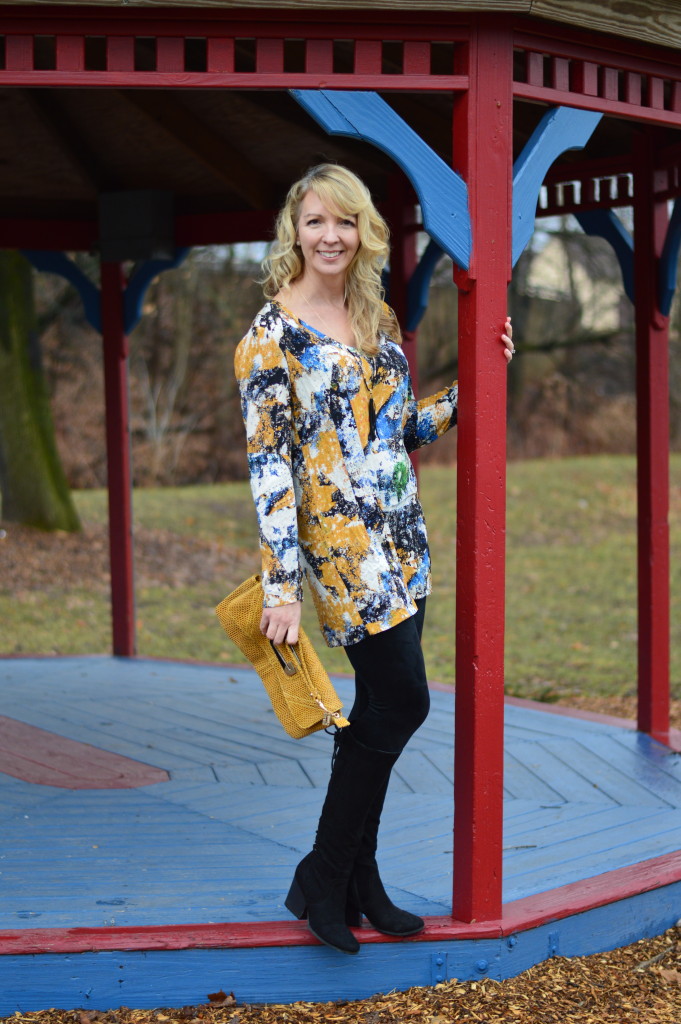 Dressing up for date night can be fun and casual. Incorporating some casual and festive pieces can make your night out even more enjoyable!
Blouse: $5.50
Necklace: $3.97
Bag: $4.97
Boots: $10.00
Total: $24.44
Retail estimate: $523.97
From my closet to yours,
Kirsten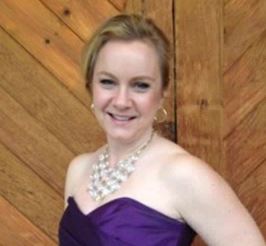 About The Blogger
Kirsten is a 40-something mom, wife and marketing professional. She loves all things crafty, tasty and fashionable, especially while being frugal. She enjoys hunting for treasures at her local Goodwill Keystone Area stores to decorate her home and wardrobe. Meet up with her at one of Goodwill's shopping events! Check the event pages for details.