Feeling cute might go donate half my closet to Goodwill later just in time for their 50% Off Sale on Sunday, April 28th (sale details here!).
Recently, I've changed my style opting for a neutral, rockabilly look for my day to day outfits. How lucky am I that I found another beautiful pair of vintage Levi's jeans!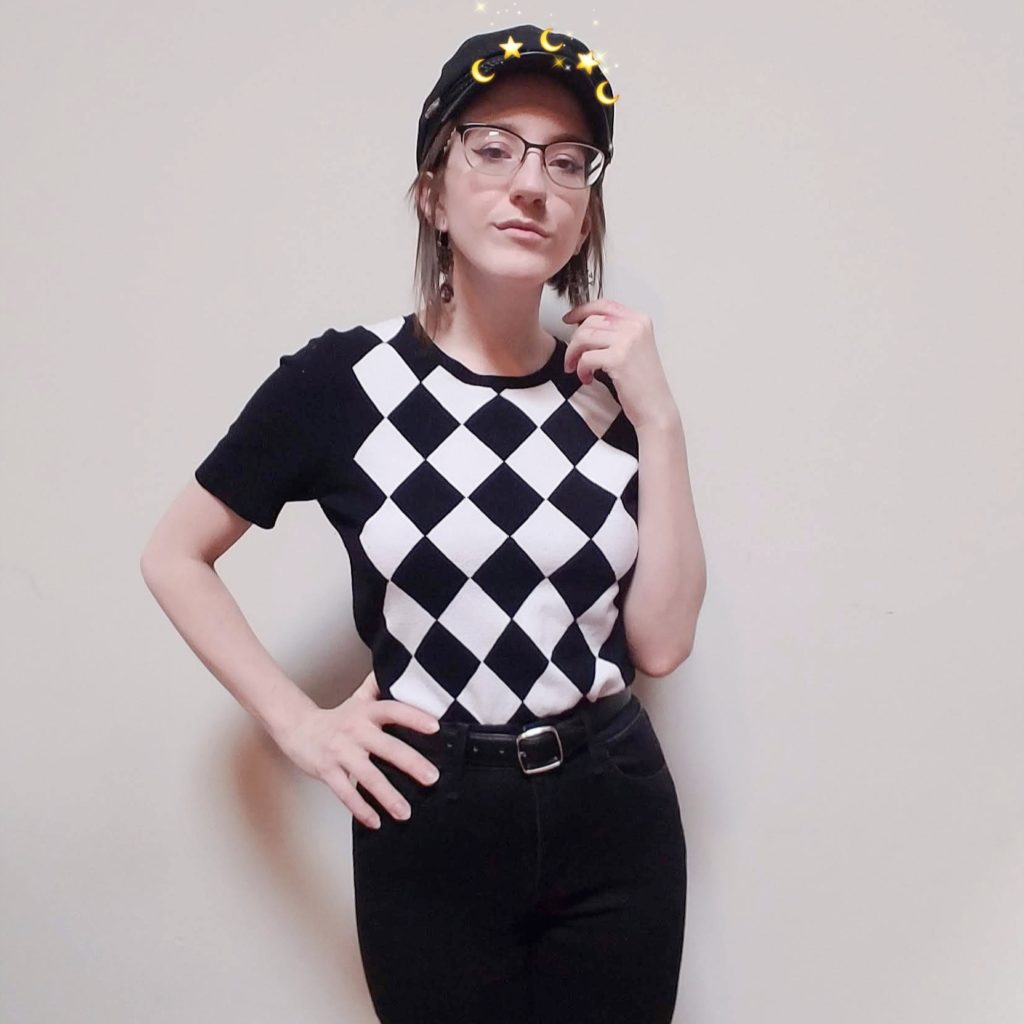 These usually sell for over $50 even on resale sites, it seriously feels so lucky! I didn't even have to touch my sewing machine they just fit perfectly.
A bold grid sweater top adds such a trendy vibe to this look & keeps me warm on those chillier days.
It's so funny surprising my friends with looks like this that are 100% thrifted, they are always impressed. Who can guess the only new things I'm wearing are the hat & earrings.
Can't wait for the sale on the 28th to see if my jean luck holds out. Just for my thrifty Instagram followers (@chicrevolt treasures ), I'm giving @goodwillkeystonearea a special collection of my vintage hats and handmade clothing! Will you find some of my donated clothing during your thrifting hunt? If you aren't grabbing all your friends for a little retail self-care on the 28th, you're missing out.