Many people may be discovering Goodwill for the first time with the popularity of cleaning out their closets and donating to their local thrift stores. I've been a loyal Goodwill Keystone Area shopper for many years. I remember my first very special finds from when I was in high school – fringed cowboy boots and citrus print Lilly Pulitzer pants – and they are still in my wardrobe, although the pants may be a bit small…
Sometimes I buy things out of season and hold on to them until the right moment on the blog. That is what happened with this tiered, floral dress from Who What Wear.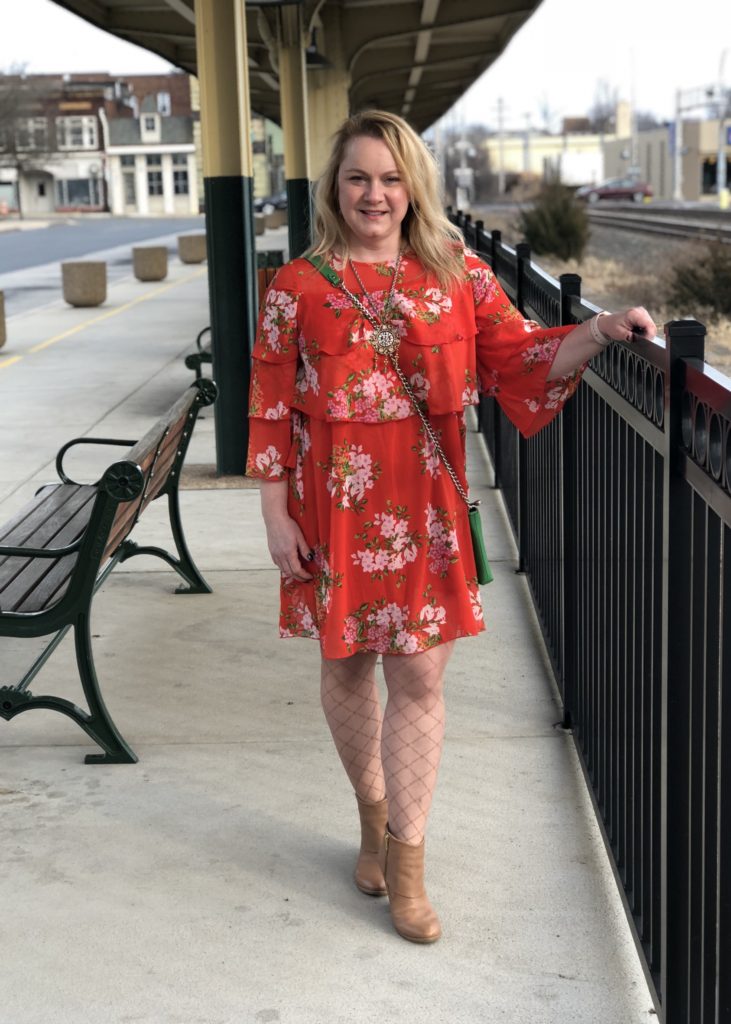 I picked up this dress on my first visit to the Avondale store last summer and knew it would be a great outfit for Valentine's Day, so it sat in my closet for over 6 months. It was $5.95 at Goodwill, but probably retailed for about $30. The color and cut of the dress make it fun and perfect for date night this February.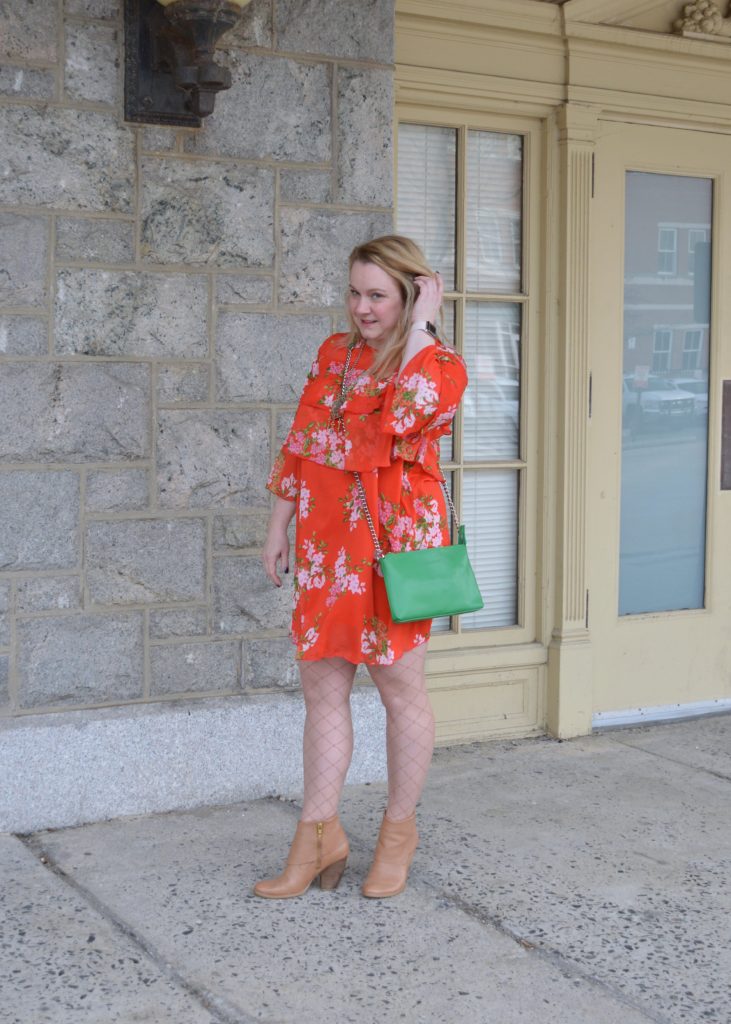 I played up on the other colors in the dress by adding a bright green cross body bag from Italian designer, Pulicati.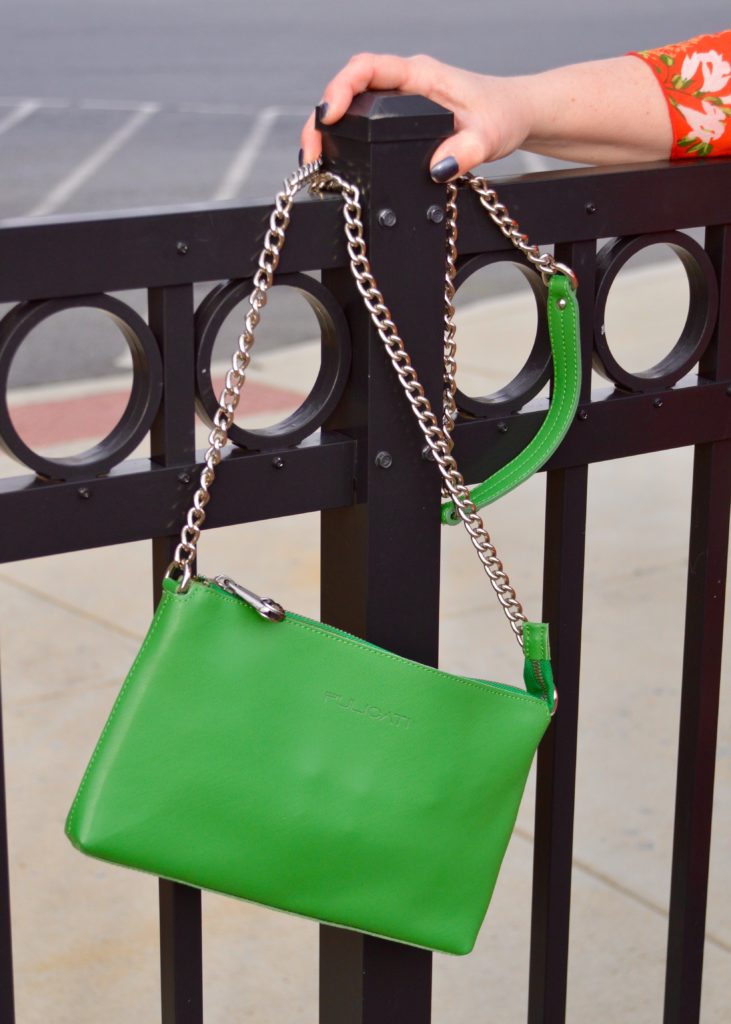 I snagged it for $6.97, but it originally sold for $300!
The medallion necklace looks vintage, possibly from the 70s or 80s.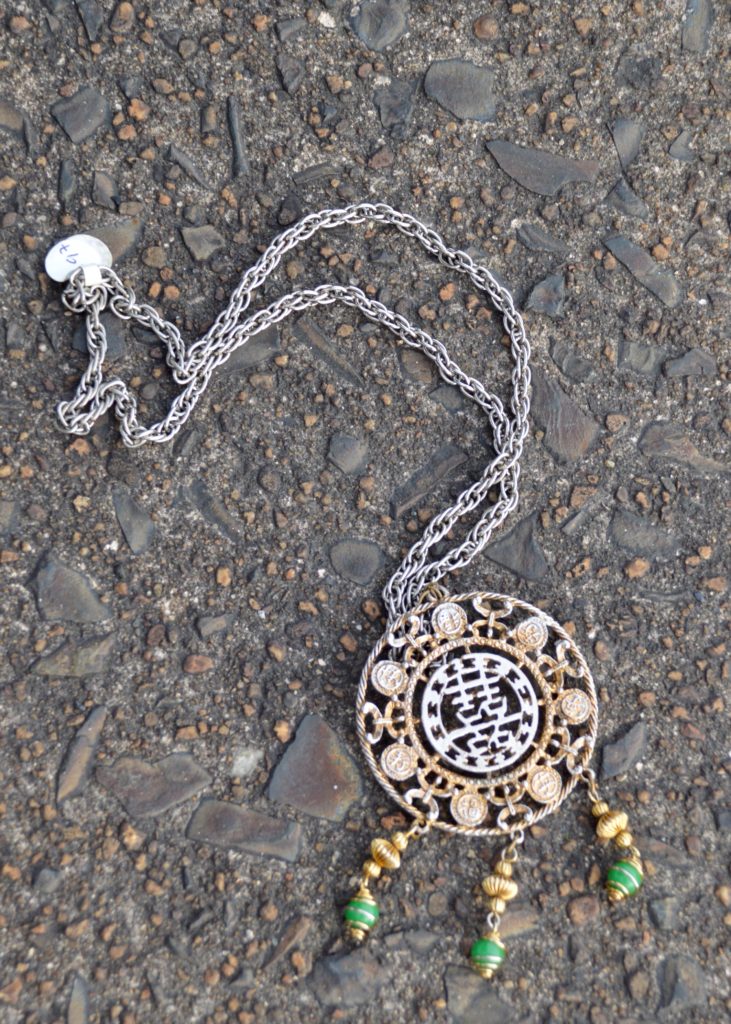 It makes a great statement but doesn't overwhelm the dress. It was $4.97.
To keep the rest of the look neutral, I went for simple stacked booties from Nine West.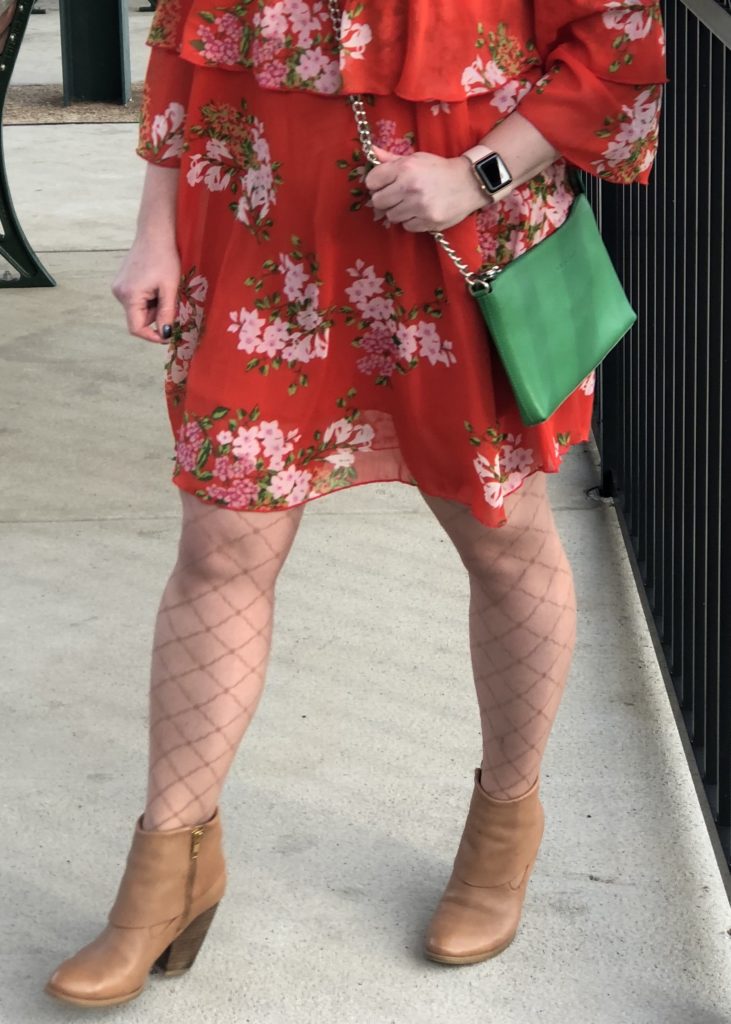 I love that these elongate my legs and make the perfect accompaniment to a colorful outfit. These for $7.47 at Goodwill, but retailed for around $90.
While on this blog shoot, at a train station in Pottstown, I got photo bombed by a passing train! That was a rush and I'm sure my hair didn't look quite the same after that, but it made for a fun afternoon adventure.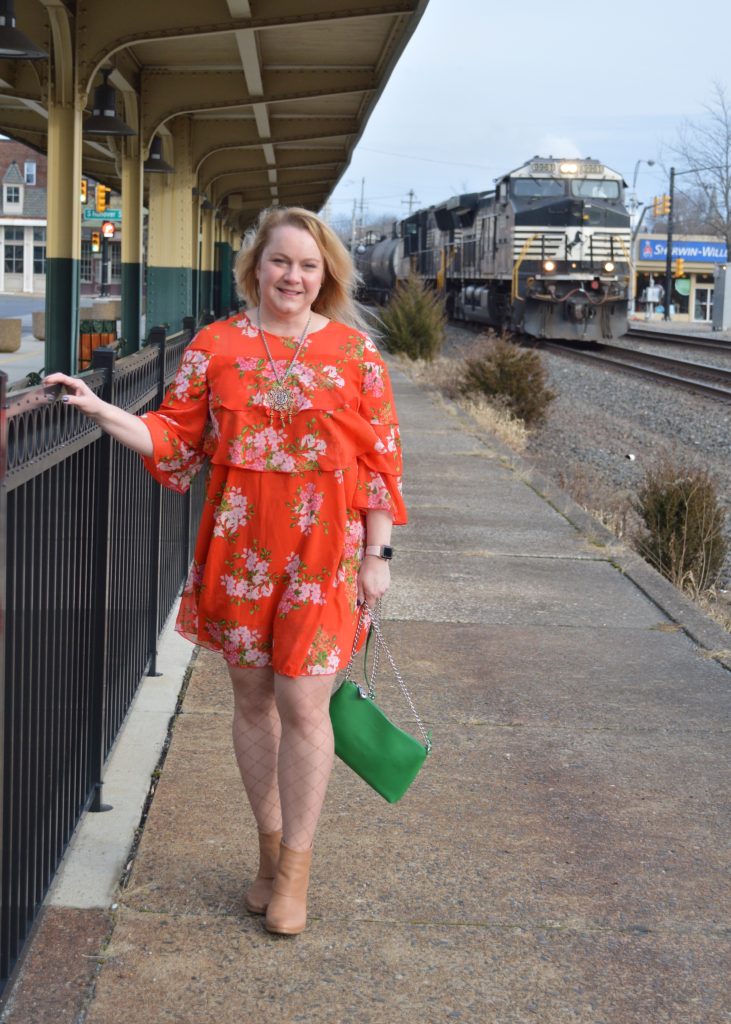 Head out to your local Goodwill Keystone Area and pick out the perfect outfit for date night – whether that is jeans and a sweater or a fun dress – you know you'll love the prices!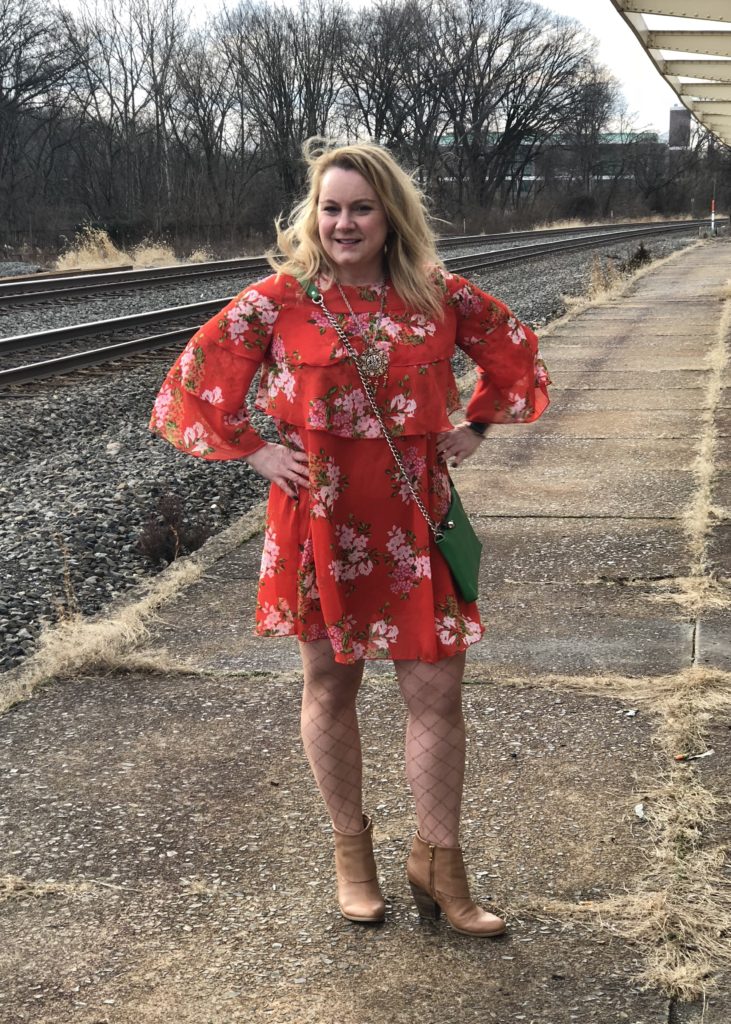 From my closet to yours,
Kirsten
Dress: $5.95
Bag: $6.97
Booties: $7.47
Necklace: $4.97
Total: $25.36
Retail: $450+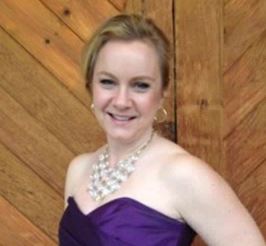 About The Blogger
Kirsten is a 40-something mom, wife and marketing professional. She loves all things crafty, tasty and fashionable, especially while being frugal. She enjoys hunting for treasures at her local Goodwill Keystone Area stores to decorate her home and wardrobe.