Autumn is not necessarily a season when you think of floral patterns for your wardrobe. Plaids, suede, dark denim; Yes. Florals; No. But lately I've been seeing lots of clothing and accessories advertisements featuring dark, earthy florals especially with a boho vibe. And I wanted to visit this trend on the blog.
I wasn't sure how this loose bohemian floral and paisley dress from Xhiliration (A Target brand) would fit, but I found it very flattering.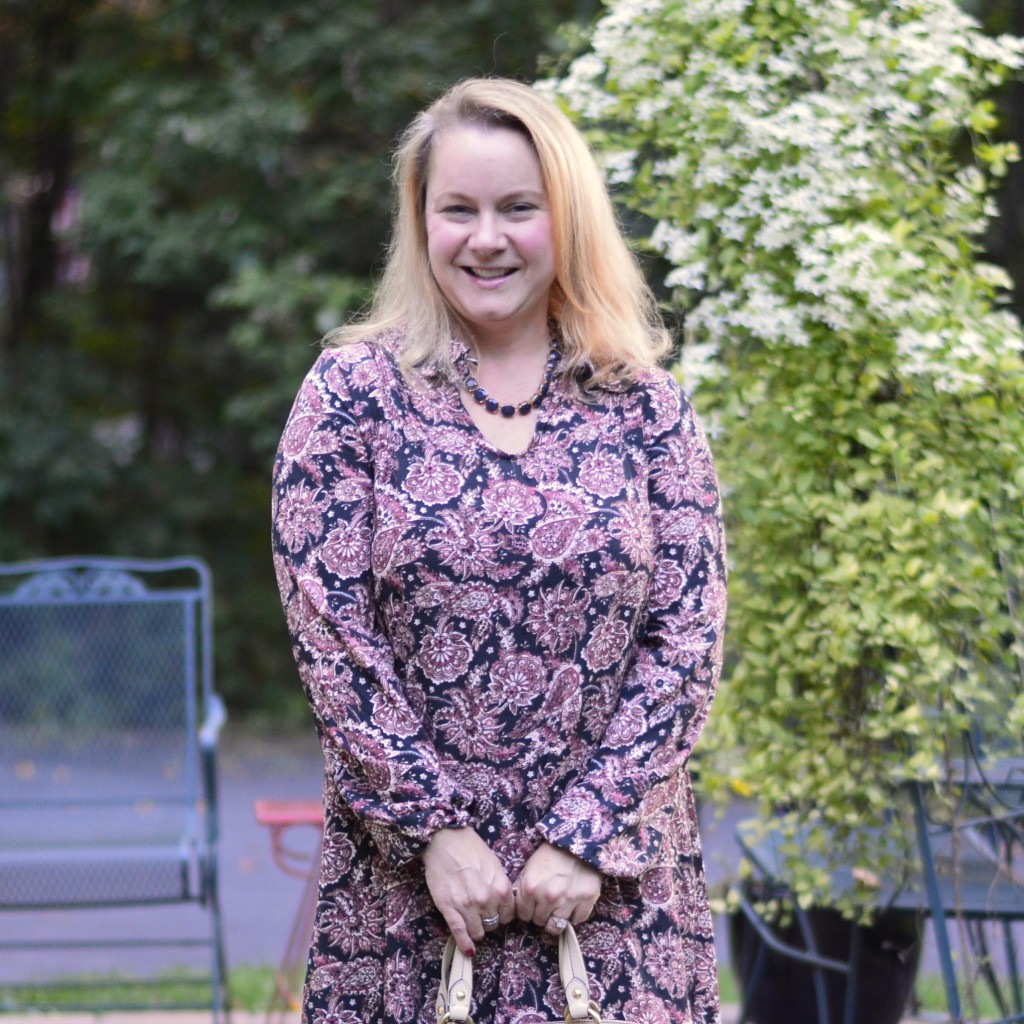 The dress skims nicely over my curves without being too loose. There are subtle pin tucks around the collared neckline and the sleeves are gathered at the wrists. The background color is a dark gray green and the paisley and floral design in shades of pink accent it nicely. While probably only being about $30 new, this dress has the feel of something much more expensive, such as from Anthropologie.
When I was in line at the counter to pay for this dress at the Ephrata store, the necklace caught my eye!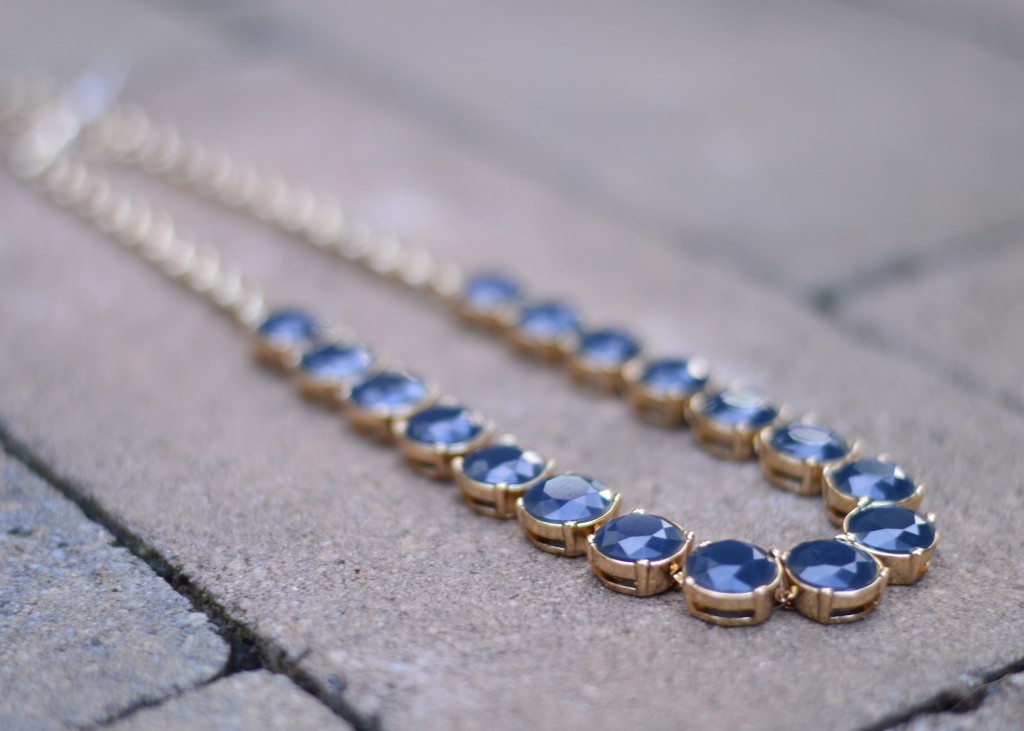 The rhinestones were the same unique gray green color. $3? Sold! Add it to the bag! To keep the rest of the outfit simple, I paired it with a cream leather Coach tote bag that I had picked up for only $10 at the most recent 50% off day.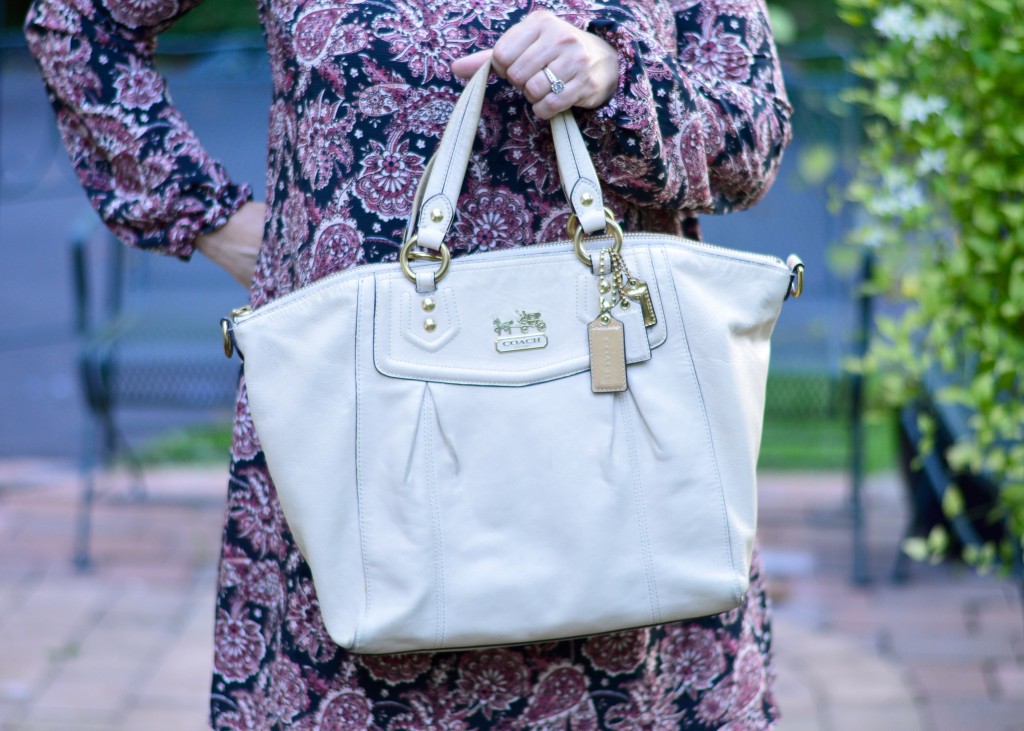 If you're not a Goodwill Rewards member, this is one of the best perks! Find out how to sign up here!
Lastly, it's almost Fall and that means boot weather! I've been dying to bring out these camel colored, folded cuff Nine West beauties.
New they sold for $129, so $7.97 is a great deal. The have a low stacked heel and will look great from everything from this dress to jeans. They are the perfect neutral shade and moderate height. They will definitely be in rotation this fall!
I enjoy taking inspiration from the high-end fashion magazines and adapting it to a more affordable, accessible-to-all level.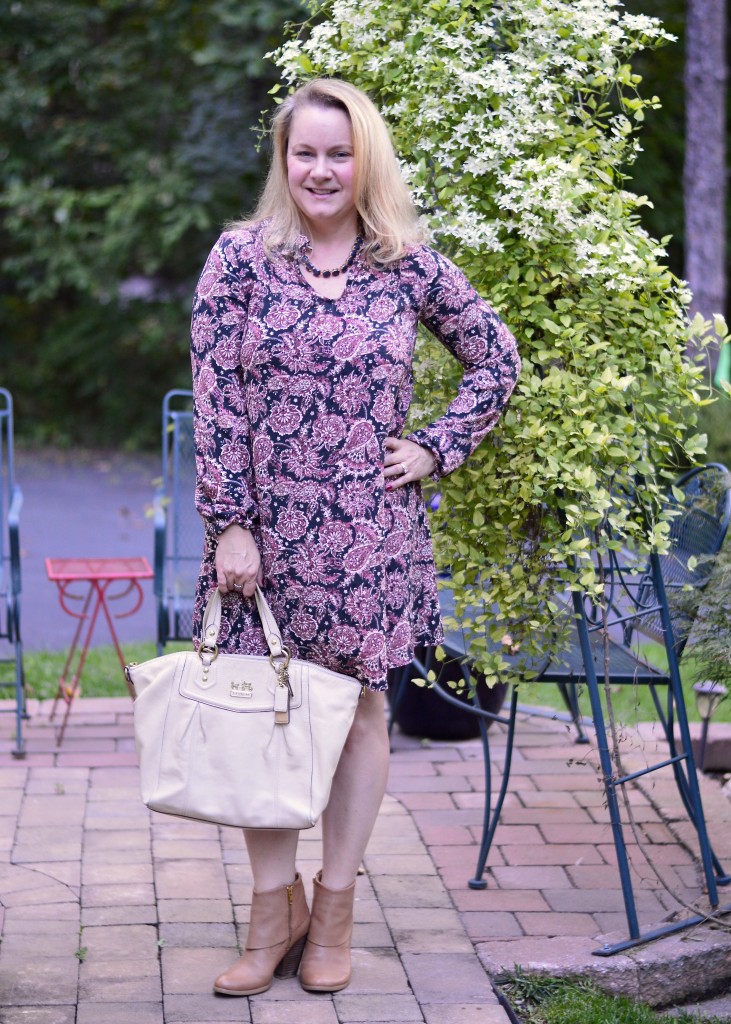 Purse: $10.00 (purchase at last 50% off day)
Dress: $5.99
Necklace: $3.00
Boots: $7.97
Total: $26.96
Retail estimate: $389.00
From my closet to yours,
Kirsten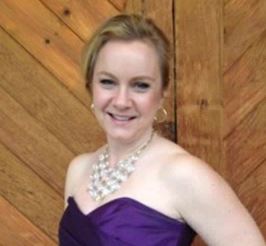 About The Blogger
Kirsten is a 40-something mom, wife and marketing professional. She loves all things crafty, tasty and fashionable, especially while being frugal. She enjoys hunting for treasures at her local Goodwill Keystone Area stores to decorate her home and wardrobe. Meet up with her at one of Goodwill's shopping events! Check the event pages for details.