Goodwill Keystone Area's mission is "To support persons with disabilities and other barriers to independence in achieving their fullest potential as workers and as members of the broader community." They provide employment services that will support you in finding and keeping a job and they involve you and your support network in the employment process.
Goodwill gives you the tools, but to take the next step, you need to dress the part for your interview. Whether you are applying for a job in retail, food service, administrative or industrial fields, dressing neatly, cleanly and professionally is a must. Personally I have seen job applicants in sweat pants and flip flops and the excuse is that they can't afford to dress better. But that is where Goodwill can help you, yet again.
As I was shopping one day at the Shillington location, I came upon a girl and her mother shopping for three pairs of black pants and three white shirts. She had just gotten her first job as a server at a restaurant and she wanted to dress nicely for her new position. For about $30, she left there with three outfits to start her career.
In this four part series I will show you different looks, all in the category of "office professional" which would be perfect for a job or collegiate interview. My friend, Meredith, works for a law office so I gave her a stylish, yet conservative outfit. Her crisp navy and white striped wrap dress from Ann Taylor is a perennial classic.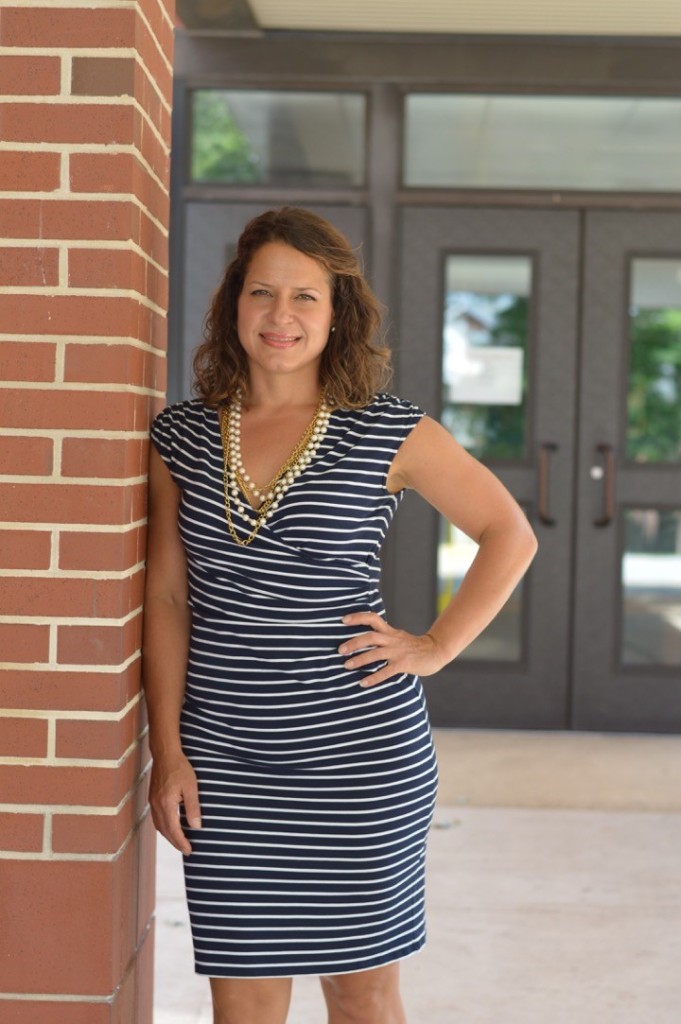 She could throw a blazer or cardigan on top of this in cooler weather or if the air conditioning is cranked up in the summer. And as you will see in another post, by adding a jean jacket, she could make this into an after work, date night look.
Pearls are timeless and we modernized this choice by using a longer, chunky strand of chain and pearls.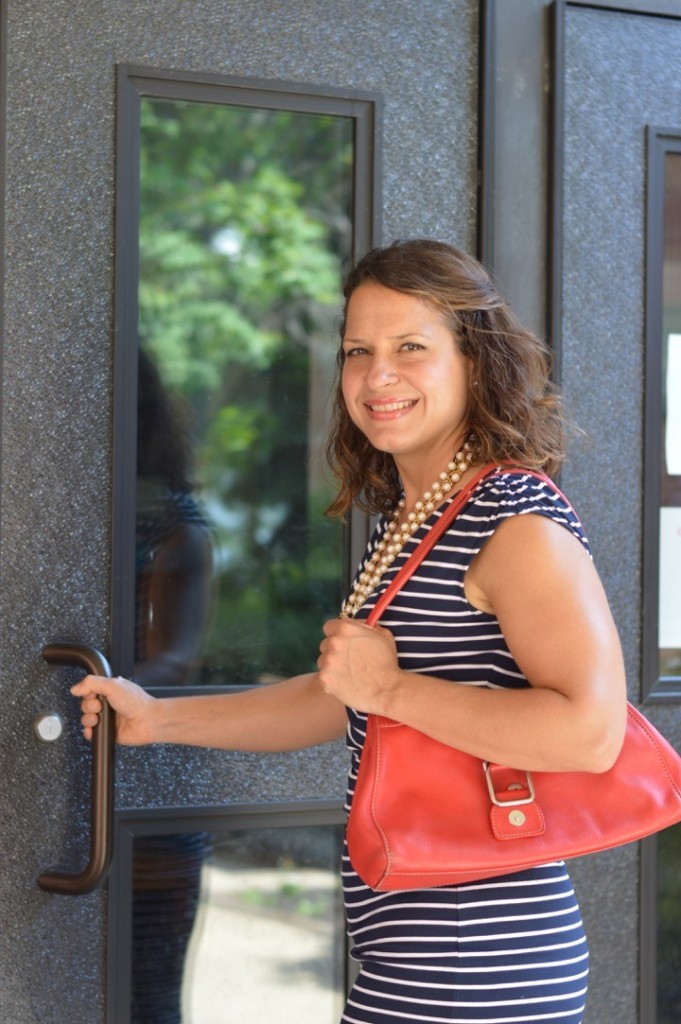 She wore her own simple pearl earrings and neutral beige pumps. To add color, I added a red leather bag. This one is from Bloomingdales and provides a nautical (or patriotic) feel with the navy and white dress.


For under $15, Meredith has a professional and affordable look. Shopping at half off days at Goodwill Keystone Area stores (NOTE: next 50% off sale is Tuesday, July 11) help you maximize your wardrobe budget and if you purchase quality, classic pieces, you'll be able to wear these throughout your career.
Put your best foot forward when it comes to interviewing for a job. Goodwill helps you look your best and when you look good, your confidence will shine through!
Dress: $2.75 (Half off day)
Purse: $3.48 (Half off day)
Necklace: $6.00
Total: $12.23
From my closet to yours,
Kirsten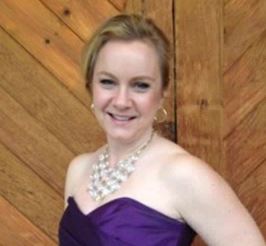 About The Blogger
Kirsten is a 40-something mom, wife and marketing professional. She loves all things crafty, tasty and fashionable, especially while being frugal. She enjoys hunting for treasures at her local Goodwill Keystone Area stores to decorate her home and wardrobe. Meet up with her at one of Goodwill's shopping events! Check the event pages for details.