Here's an intro on another one of my favorite brands to search for at Goodwill Keystone Area stores: Laundry by Shelli Segal. According to their About Us page on the website: "A leader in fashion, Laundry by Shelli Segal has been setting trends and inspiring women for more than 25 years. Laundry balances just the right blend of red carpet glamour and West Coast chic that is iconic and universal in its appeal. Always feminine and vibrantly colorful, the brand is known for its unique use of embellishments and signature prints. The result is a distinctive collection with a contemporary aesthetic crafted to fit the lifestyle and sensibility of a modern woman who is stylish, smart, sexy, and not afraid to make an entrance."
Laundry also creates sportswear, girls, outerwear, accessories, fragrance, bath and bedding and swimwear. But, I am drawn to the dresses. The patterns are vibrant and bold and just plain fun to wear. I have several Laundry dresses (all from Goodwill) in my closet and they are the ones I reach for when I feel like making a statement with my outfit.
As my readers know, I am a huge fan of color, texture, and pattern and this dress incorporates all three!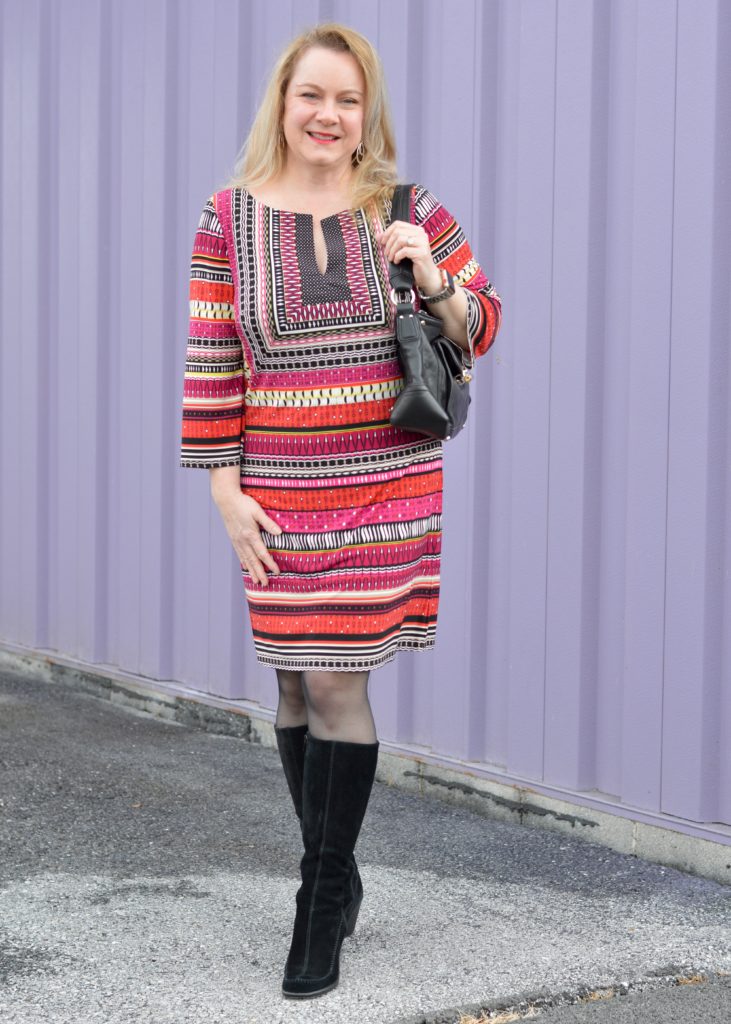 This eye-catching dress would have been $138 at the mall, but my cost at my local Goodwill was $6.75. The dress did not really need any adornment, so I wore simple silver earrings. A stack of glittering bangles might have made a nice addition.
I added super comfortable black suede boots from Aerosoles.
The style is called "Gather Round" and is still available online on resale websites in a variety of colors besides black. I love the wedge heel that gives height but provides stability. Their retail price would have been $129. My Goodwill price was $9.99. I plan on wearing these throughout the winter with dresses and tights to skinny jeans and sweaters.
Another brand I enjoy finding at Goodwill Keystone Area stores is B. Makowsky's handbags. They offer a combination of fine leather, excellent design, and elegant hardware. This moderately-sized bag holds plenty of my necessities and would have sold for around $200. Not a bad find for $6.97 at Goodwill.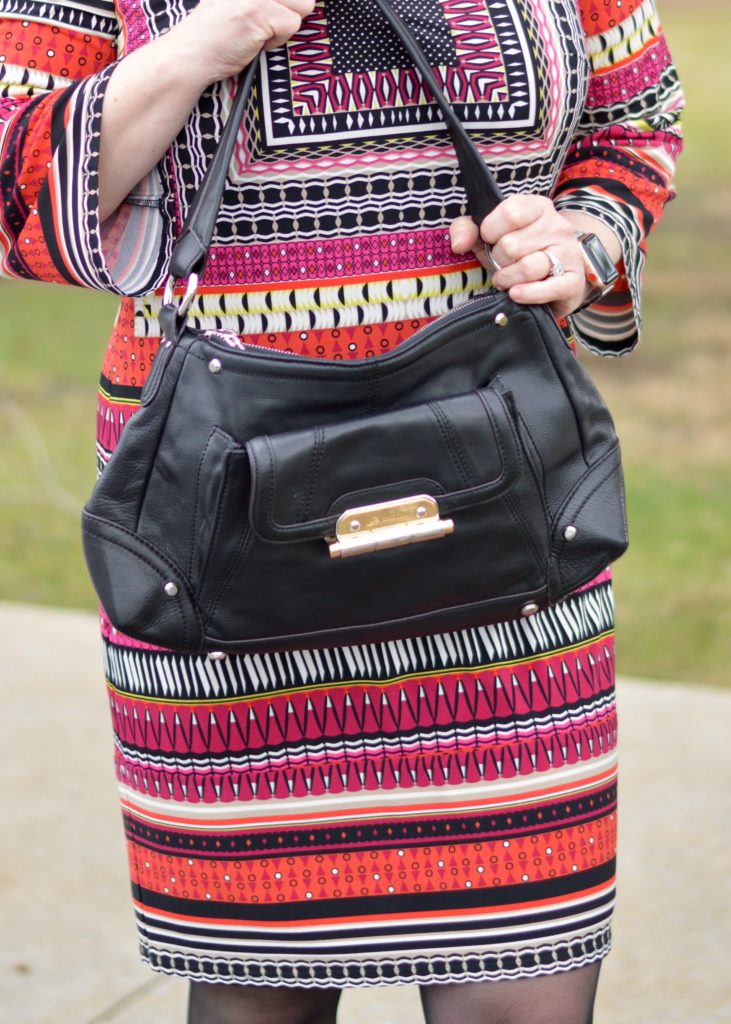 You could shop an outfit like this for 50% off at the Goodwill Keystone Area President's Day Sale on Monday, February 17th! What an even better deal! Click here for details!
When you're looking for something to brighten up these somewhat-dreary winter days, enliven your wardrobe with a patterned dress from Laundry by Shelli Segal. Goodwill's prices will only make the dress more stunning!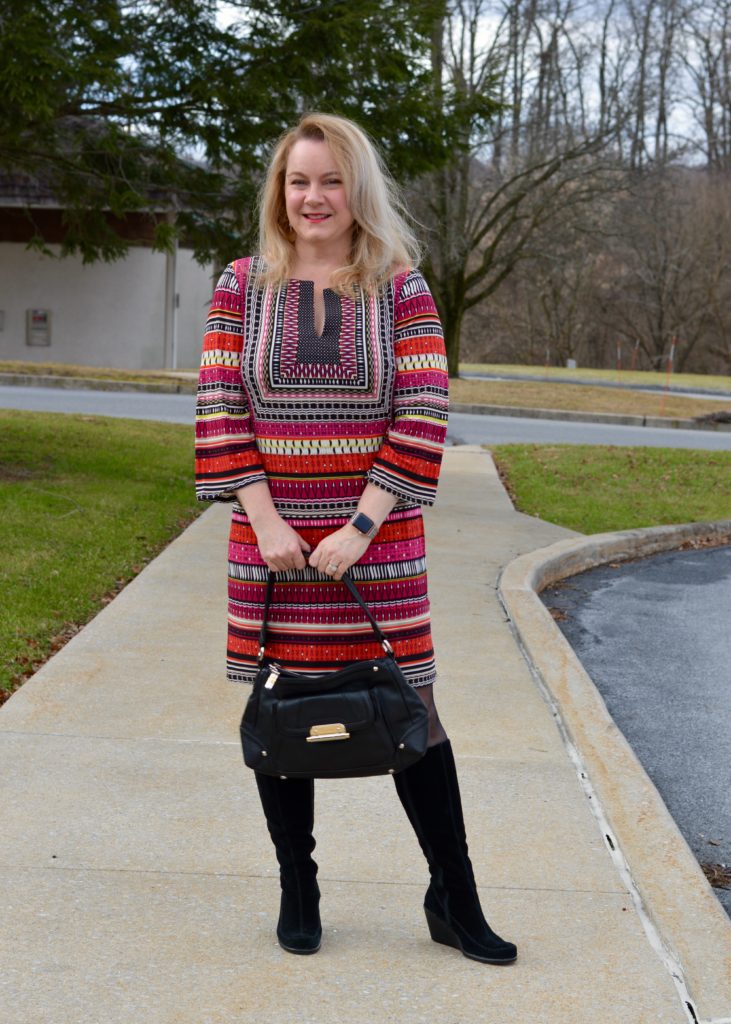 From my closet to yours,
Kirsten
Dress: $6.75
Boots: $9.99
Bag: $6.97
Outfit: $23.71
Retail: $467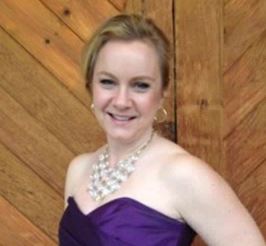 About The Blogger
Kirsten is a 40-something mom, wife and marketing professional. She loves all things crafty, tasty and fashionable, especially while being frugal. She enjoys hunting for treasures at her local Goodwill Keystone Area stores to decorate her home and wardrobe.