The height of summer is always a beautiful time in my gardens. The flowers are in full bloom and haven't gotten hit by the heatwaves of late summer. I enjoy adding decorative ornaments to my garden, and recently I decided to make some for my flower beds.
Many of my craft, fashion, and food inspirations come from Pinterest, and this one was no different. I knew what I wanted to do but needed a little guidance. I started by searching "glass garden totems" and "glass garden mushrooms."
It led me to different variations of building sparkling glass towers to accent my gardens. I chose my signature garden color – cobalt blue and then went shopping.
Almost any Goodwill Keystone Area store you visit will have a fantastic selection of glassware. I chose a variety of clear and blue pieces for my project.
Sometimes I carefully played with the elements in the store to see how they'd fit together; other times, I took a chance and just bought pieces I liked.
Most of the instructions I read specified E600 glue.
It dries clear, is waterproof, and is easily found at home improvement stores. After dry fitting the pieces (sometimes I took photos to remind myself how they went together), I washed them to remove all dirt and oils and let them air dry completely.
I recommend using the glue in a well-ventilated area and leaving the pieces to dry for at least 24 hours before placing them in your garden.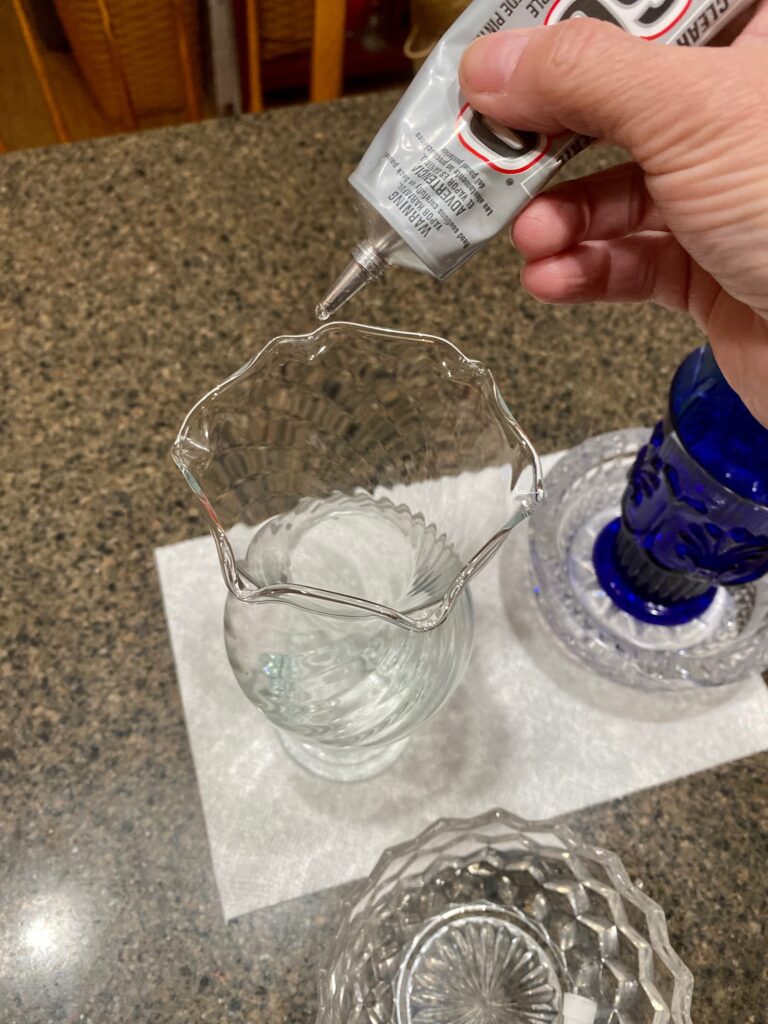 This was not an expensive project. Most glass pieces were between $0.99 and $3.99. The glue was under $5. Visit your local Goodwill Keystone Area store, choose your favorite colors and get creative!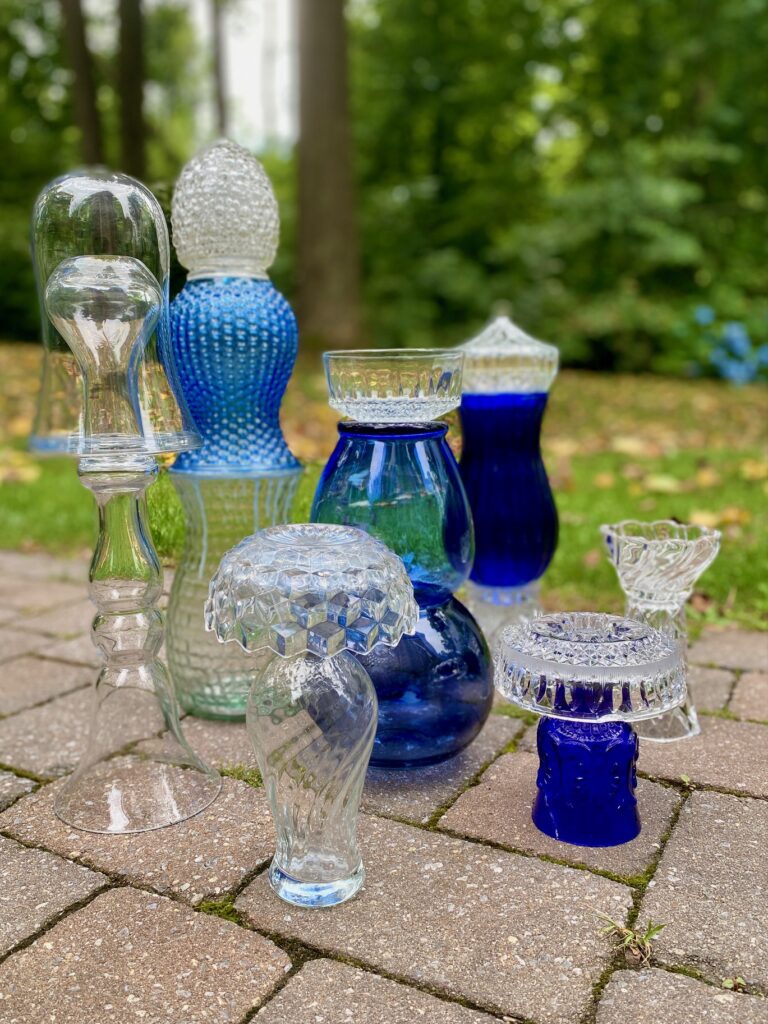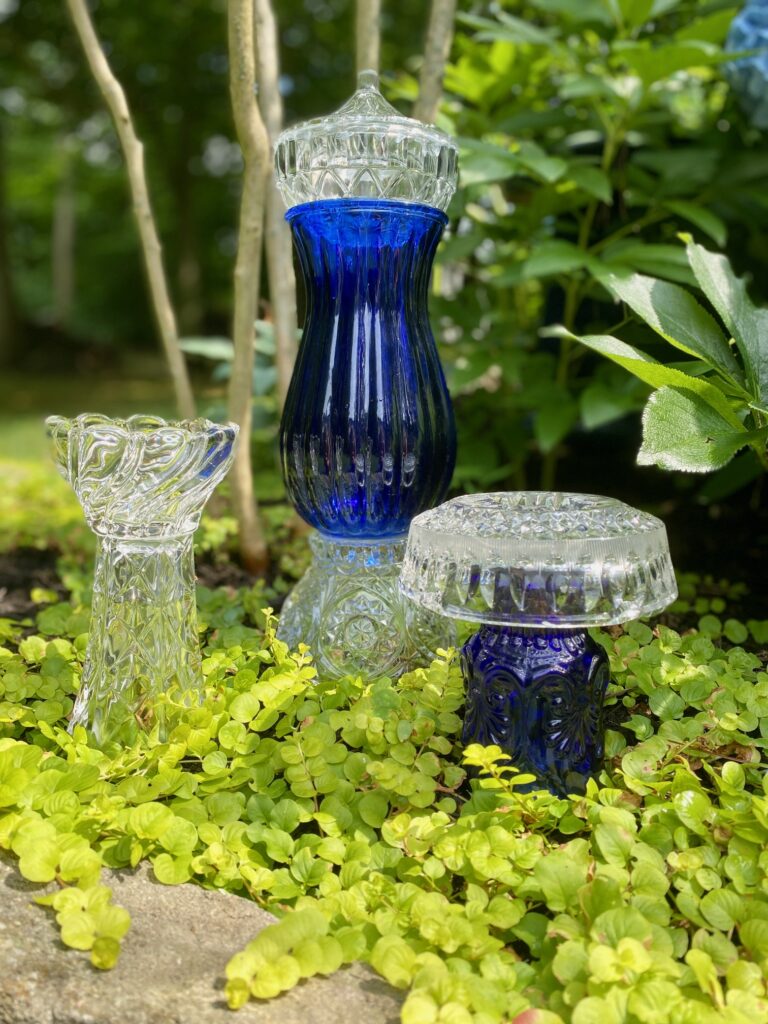 From my garden to yours,
Kirsten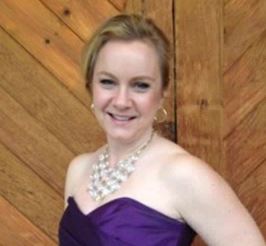 About The Blogger
Kirsten is a 40-something mom, wife and marketing professional. She loves all things crafty, tasty and fashionable, especially while being frugal. She enjoys hunting for treasures at her local Goodwill Keystone Area stores to decorate her home and wardrobe.