When I find something that is on my fashion bucket list at Goodwill, I feel so lucky! One of those things was an Aztec-print swing cardigan. These have been popular for the last few seasons. It is unique enough that I could wear this in various ways for years to come.
This version by Full Tilt came from the Trappe location and was a bargain at $4.25.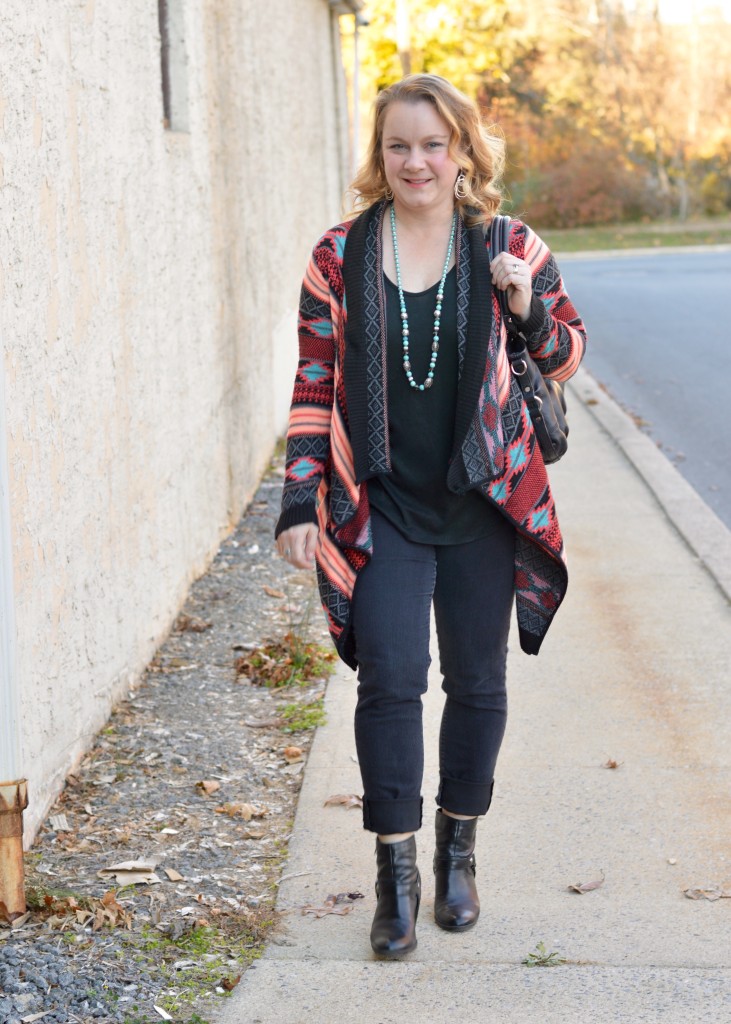 I loved the cozy feel, the pink and blue color combination and the perfect fit. It was easy to layer on top of a black Mossimo (Target) tank top, but in cooler weather a turtleneck would work too!
These black "Skinny Curvy" jeans from Ann Taylor Loft sell for $79.50, but I paid just $6.50 at Goodwill in Morgantown.
They are a classic piece that I can style in many different ways. For this look I cuffed them and added black leather ankle boots by Bandolino.
My accessories included the turquoise and silver beaded necklace ($6.97) and a roomy black leather bag by Tignanello ($6.97).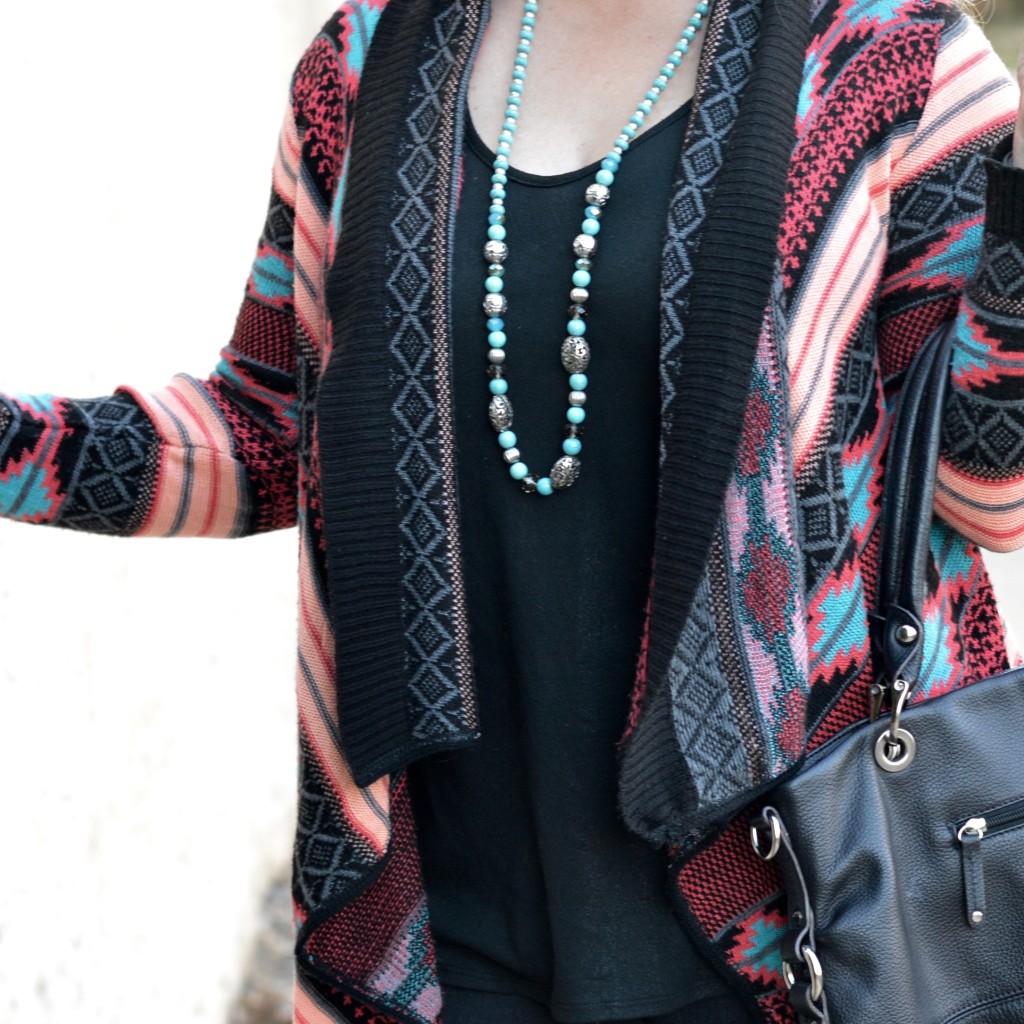 Tignanello makes high-quality leather goods and you can often find them at Goodwill stores. They hold up well and I've found many of them in a variety of colors and styles over my years of shopping at Goodwill. Look for their unique chain-print lining to help spot them on the purse rack!
This cardigan is sure to become on my wardrobe staples. Besides this look, I could throw it on over a little black dress and add some fun accessories for a night out. When thinking about your wardrobe, make a list of things you would love to find and keep your eye out when shopping at your local Goodwill store!
Goodwill Trappe, PA:
Sweater: $4.25
Goodwill Morgantown, PA:
Jeans: $6.50
Purse: $6.97
Tank: $3.95
Goodwill Ephrata, PA:
Necklace: $6.97
Goodwill Shillington, PA:
Boots: $6.97
Total: $28.64
About The Blogger
Kirsten is a 40-something mom, wife and marketing professional. She loves all things crafty, tasty and fashionable, especially while being frugal. She enjoys hunting for treasures at her local Goodwill stores to decorate her home and wardrobe. She is a stylist and volunteer for the fundraiser the Goodwill Runway Show, which is held every spring in Reading, PA.