Tis the Season! This time of year is so festive with all the lights, decorations and rain… Shooting outdoor blogs get tricky when I'm trying to capitalize on natural lighting and holiday décor and I end up running between the raindrops.
For now the weather was moderate enough to venture out in this fabulous red and black houndstooth cape from Charlie Paige.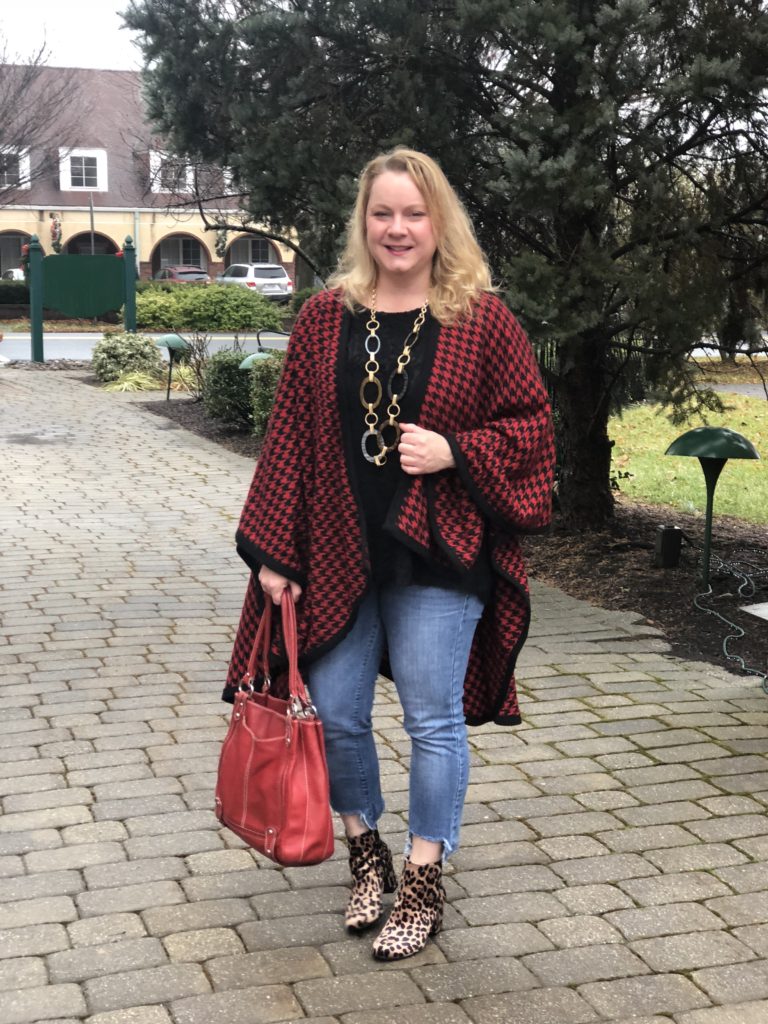 It was new-with-tags for $6.99 at my neighborhood Goodwill Keystone Area. I found similar styles from the brand online from $35 – $50. I love the ease, comfort and style of a cape. Throw them on over jeans and boots and instantly feel like a fashionista!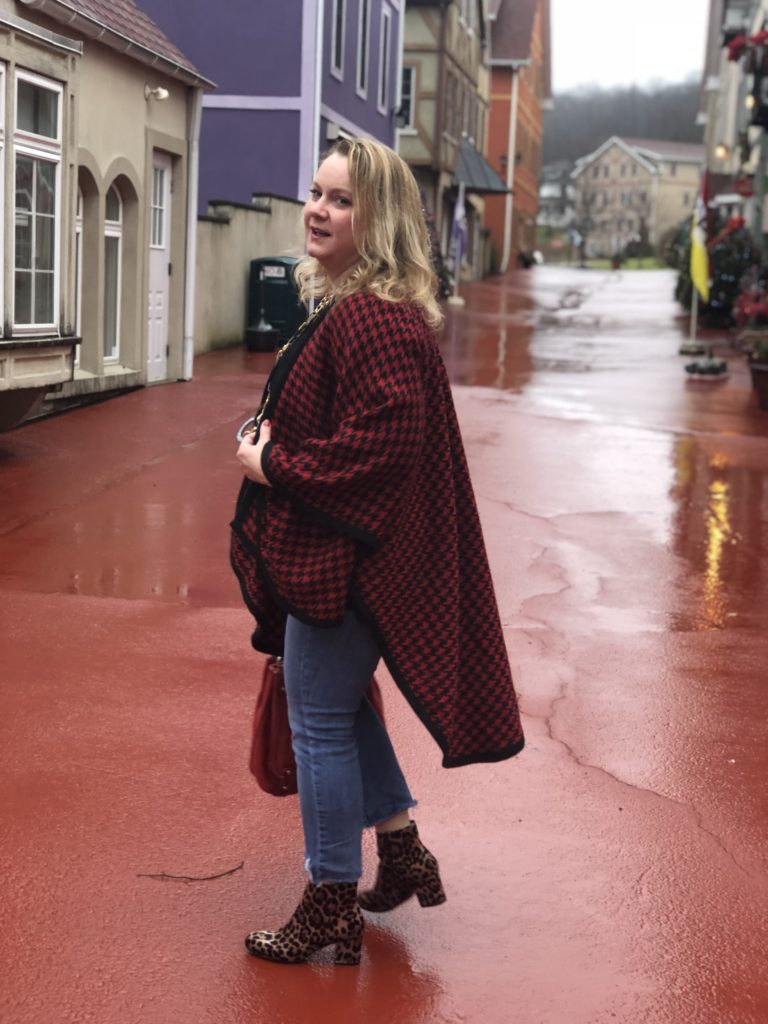 Underneath, I sported a simple black top from BLNK for $8.50. It was also new-with-tags and you can't go wrong with a classic black blouse. For a little edge, I wore high-low jeans from Mossimo from Target.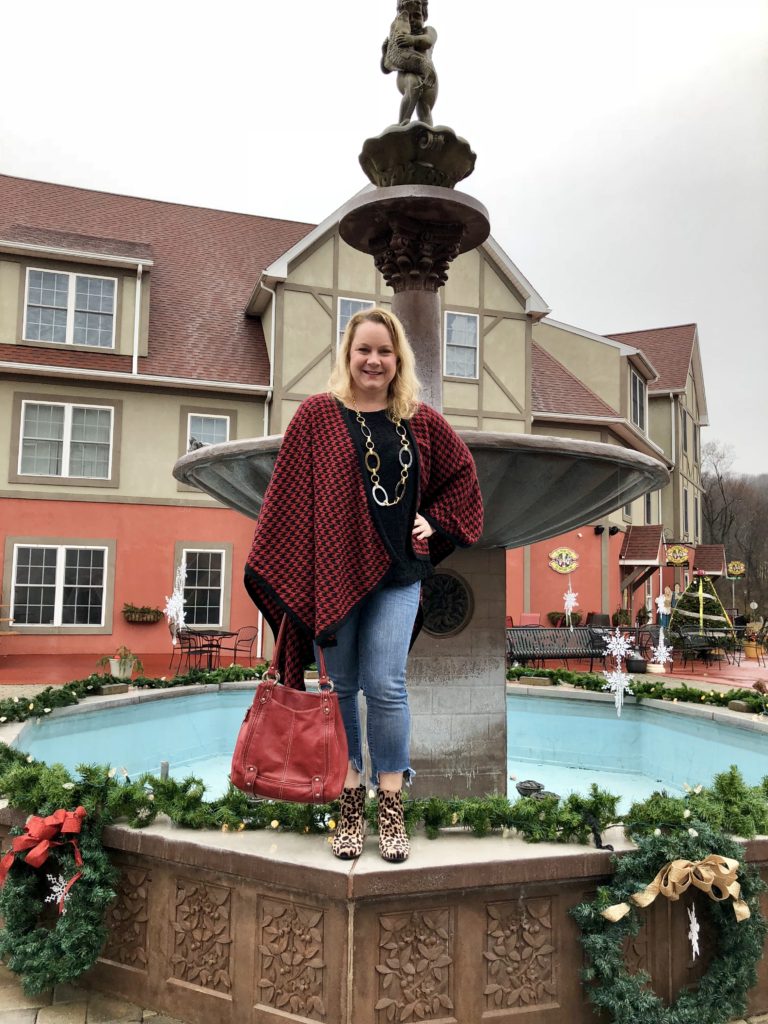 They were cropped enough that you can enjoy the amazing leopard print velveteen boots, which were also new-with-tags for $7.47 from the A New Day brand from Target.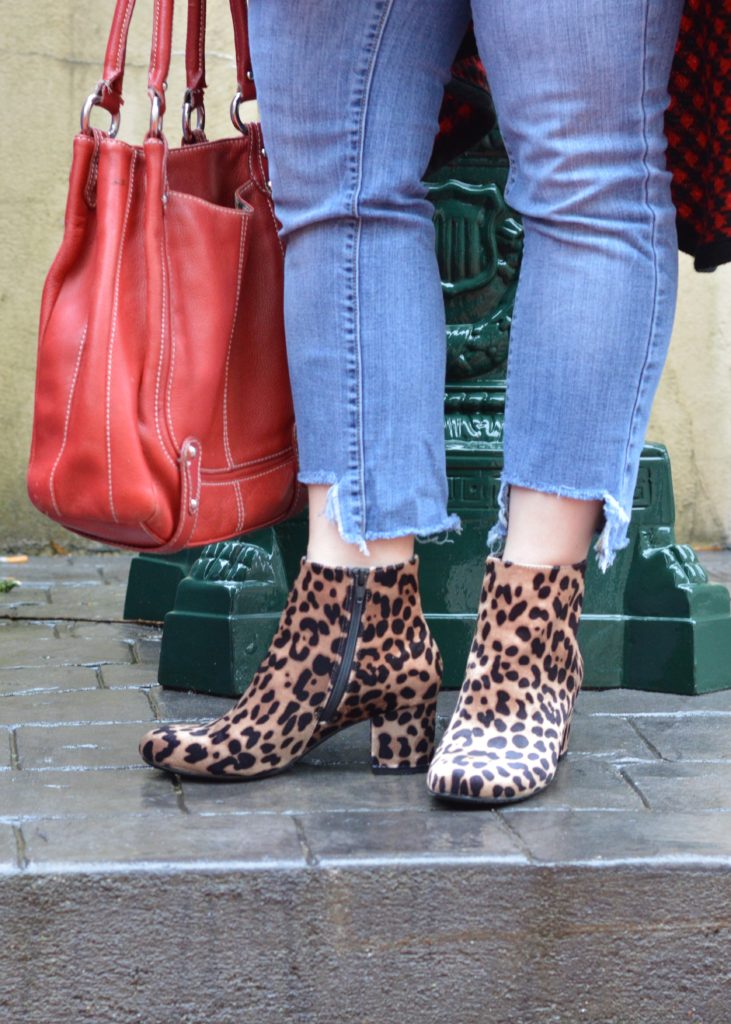 I love the panache they will add to any outfit from these trendy jeans to a sweater dress or even skinny black trousers. New they would have retailed for about $30.
For accessories, I added a metallic chain link necklace (or is it a belt?). It added a bold statement and some bling. The red purse by Sophia Caperelli was a great find from a Goodwill Keystone Outlet.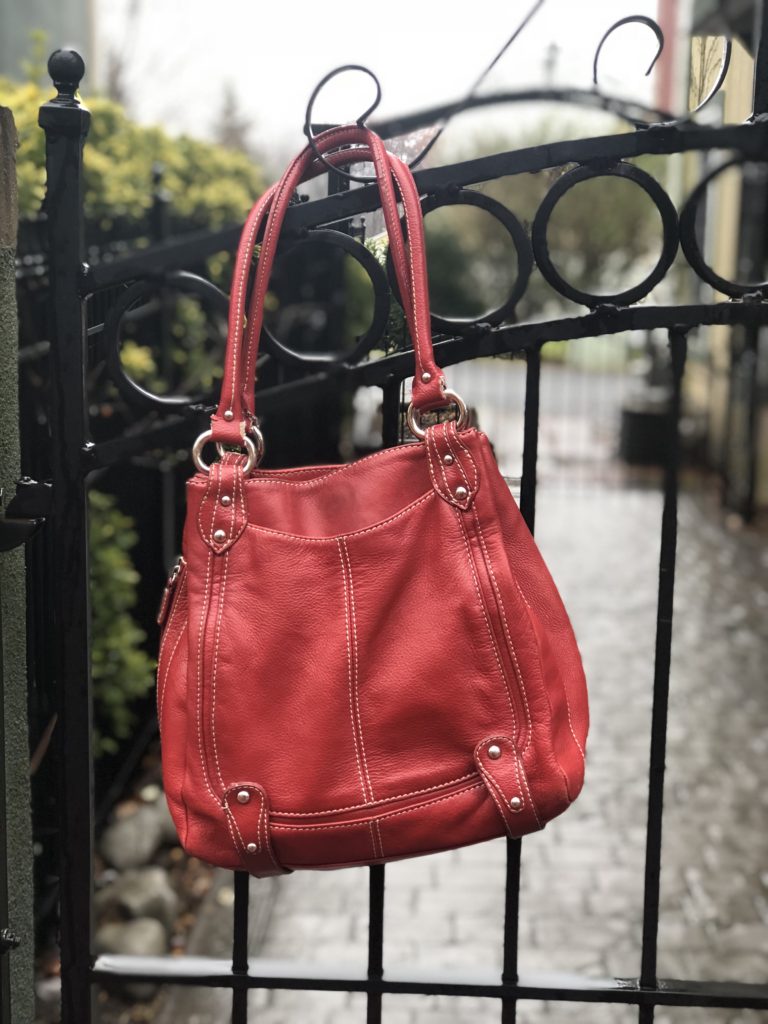 I probably paid less than $2 for this soft leather bag, which sold originally for up to $200. What a steal!
When heading out for a holiday party, Christmas shopping or a event with friends or family, throw on a cape and let your fashion sense steal the show!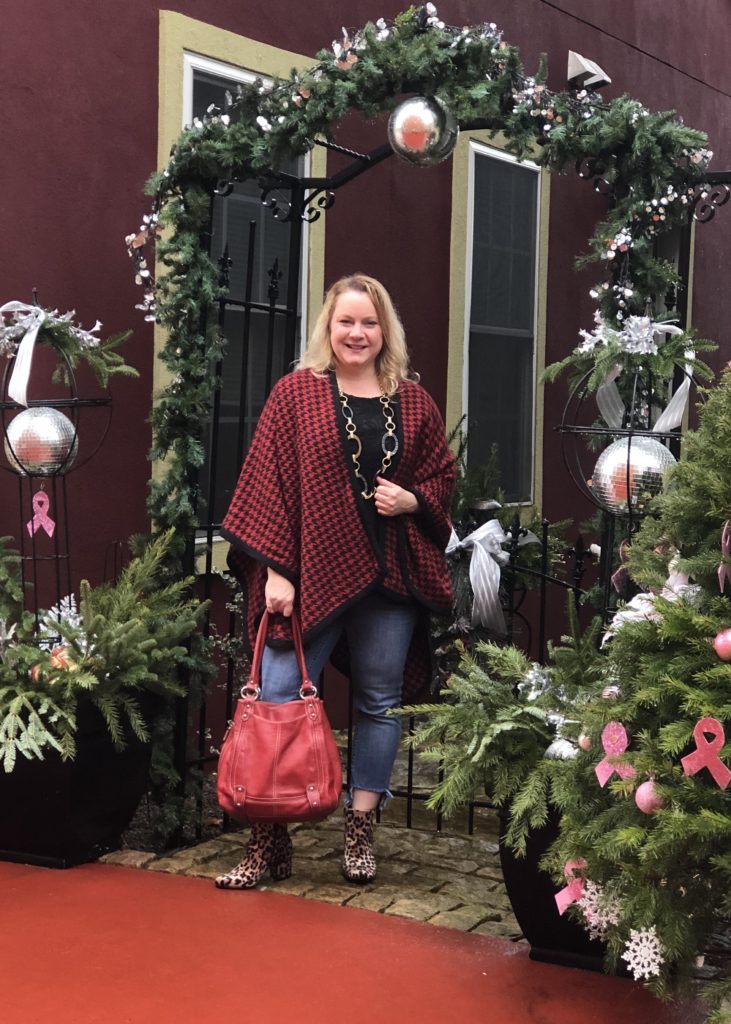 Happy Holidays!
Kirsten
Sweater: $6.99
Blouse: $8.50
Jeans: $5.50
Shoes: $7.47
Bag: $2.00
Necklace: $3.97
Total: $32.43
Retail: $350+
Visit Goodwill for unique Christmas gifts and decorations and save BIG during our Buy More, Save More Sale, details here!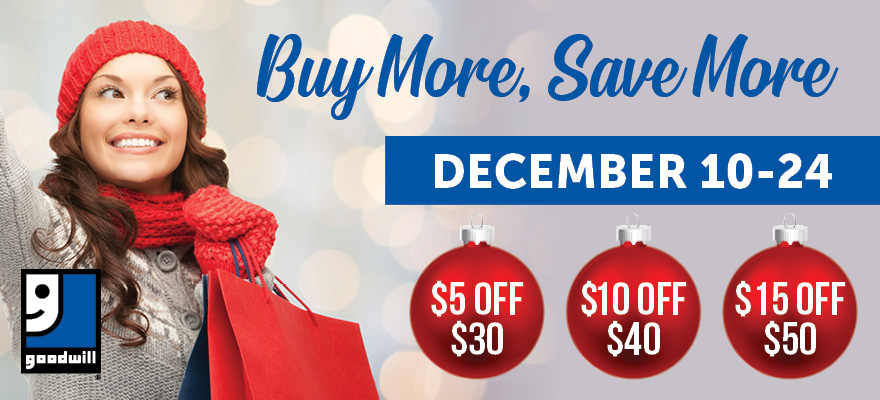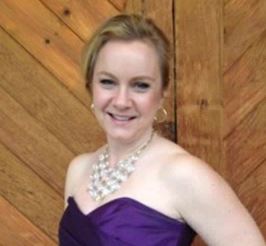 About The Blogger
Kirsten is a 40-something mom, wife and marketing professional. She loves all things crafty, tasty and fashionable, especially while being frugal. She enjoys hunting for treasures at her local Goodwill Keystone Area stores to decorate her home and wardrobe. Meet up with her at one of Goodwill's shopping events! Check the event pages for details.