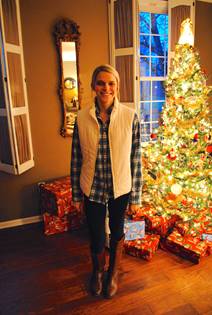 Vests are popular this winter, and a plaid shirt with an outdoor vest is a timeless, cozy pairing.
This southern inspired look keeps things casual and classy. This layered outdoor look is easy to throw on and just go – without feeling overdressed or underdressed.
And a vest is a perfect alternative when you don't want to carry a coat.
Goodwill vest: $5.50
Peace & Progress, Alexandra K.