I recently took a little mid-winter break to Orlando, Florida to see my daughter's cheer competition. While the weather wasn't in the 80s, it was definitely much warmer than Pennsylvania!
My travel wardrobe is no different than the one I wear at home – it's all probably at least 75% thrifted from Goodwill Keystone Area! I have been shopping at the Goodwill outlet lately (to challenge myself to be an even more frugal fashionista) and this outfit is another $5 find. I tried to pack light since it was just a weekend trip, but I did pack one dress for date night.
This colorful floral-patterned maxi dress from Maurices just begged me to take it on a tropical vacation.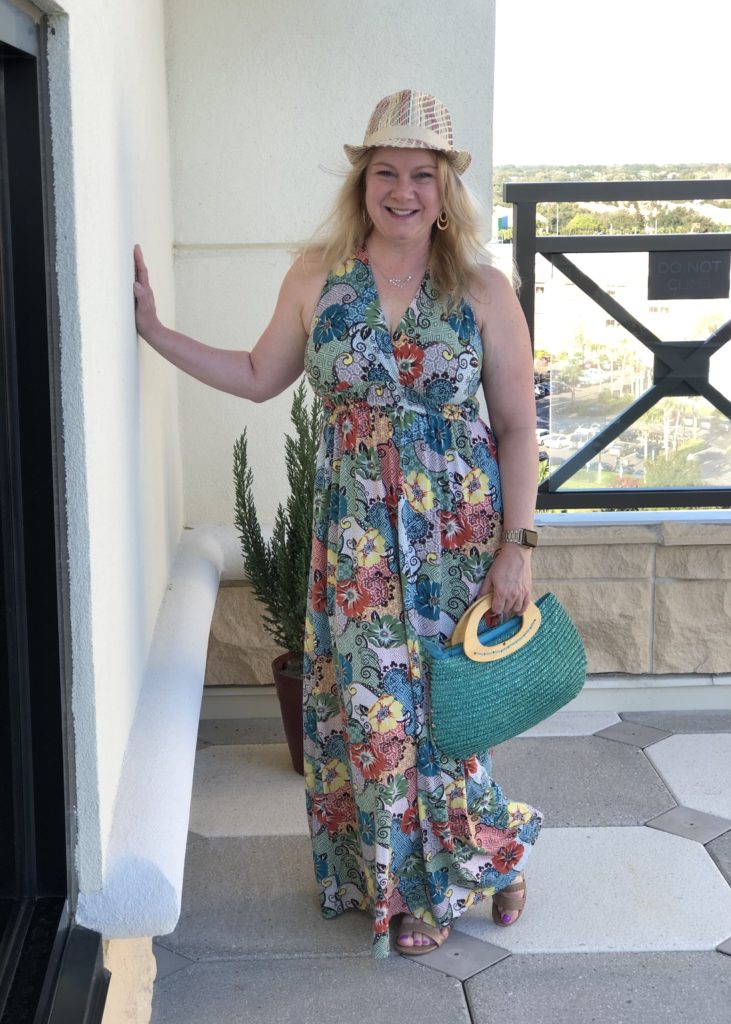 Maurices is a mid-priced clothier with stores throughout North America. According to their website "they inspire women of all ages to look and feel their best – just as they are and they've earned their reputation as a leader in hometown fashion. Their true secret to success is deeply rooted in their commitment to their values." While I've never visited a Maurices store, a little investigation revealed that their dresses sell for up to $39.
The bins are not seasonal, so you can find a mix of summer to winter and everything in between. The gold and beige-toned strappy sandals from Nine West are a great neutral to mix and match with almost any summer outfit. While these could have sold for up to $89 when new, all shoes at the outlet are just $2.99.
The colors of the dress inspired me to look for summery accessories and I found just what I was looking for, including this purse and straw hat.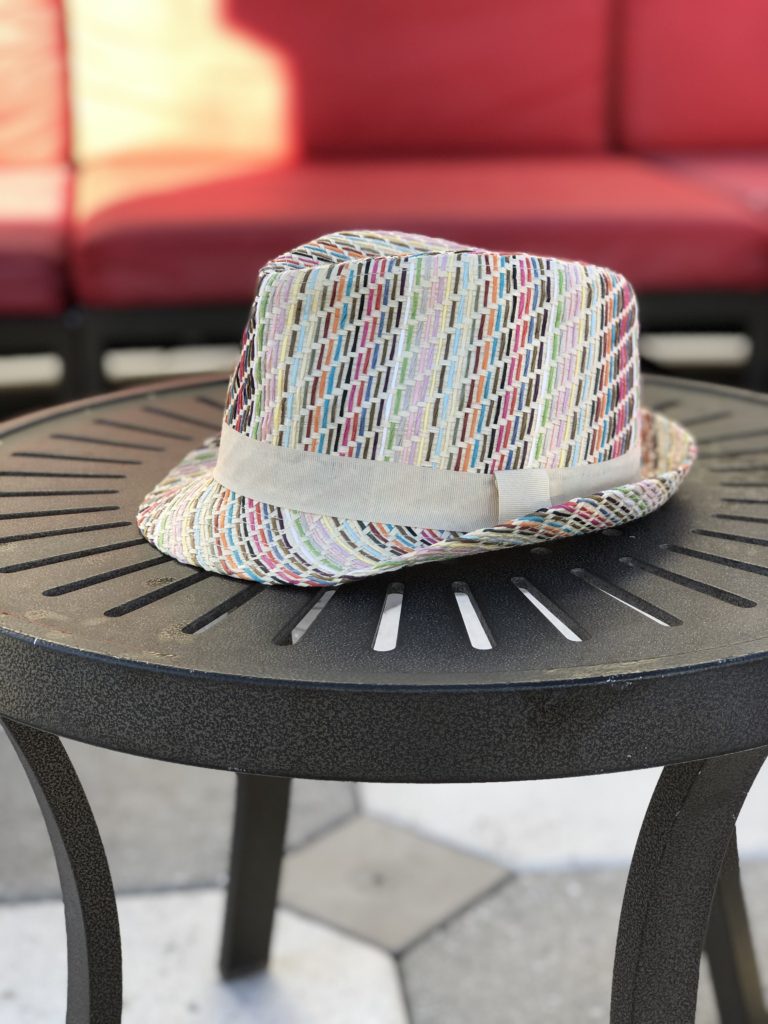 The vintage aqua straw bag, accented with sequins, and the multi-colored straw hat provided a final touch of this mid-winter vacation look.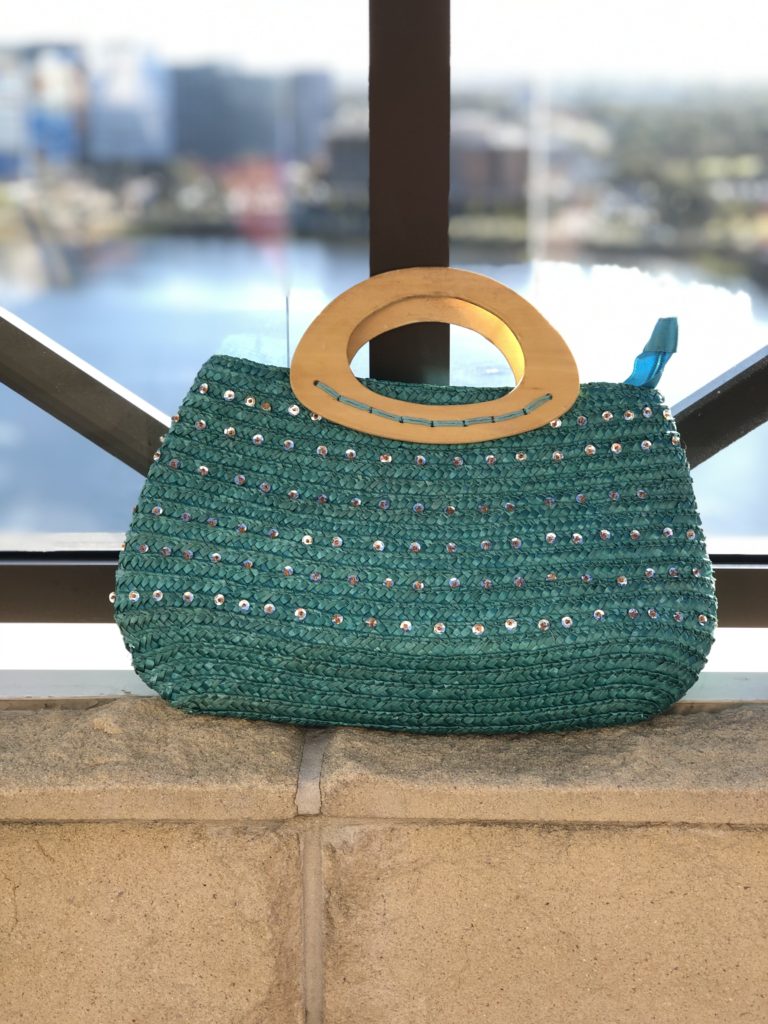 Spring and Summer may seem far off, but shopping at the outlets for Spring-Break style can be a bit of fresh air to your wallet and budget. Stock up on warm-weather essentials now at Goodwill Keystone Area outlet stores.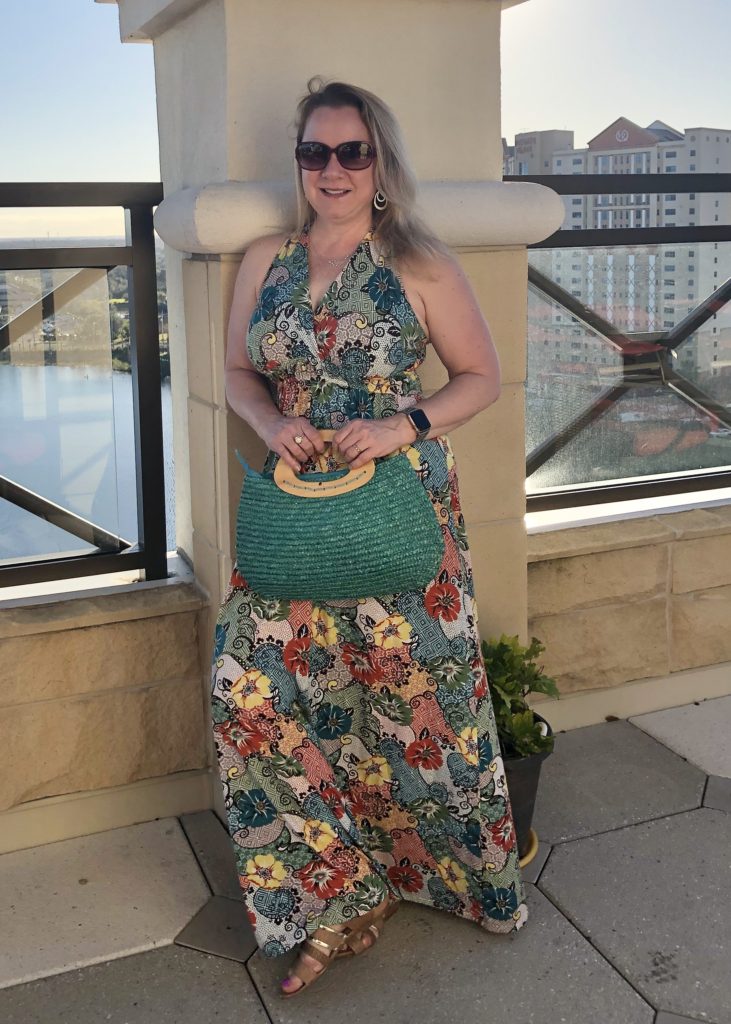 From my closet to yours,
Kirsten
Outfit: Less than $5
Retail: $150+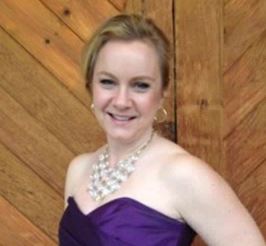 About The Blogger
Kirsten is a 40-something mom, wife and marketing professional. She loves all things crafty, tasty and fashionable, especially while being frugal. She enjoys hunting for treasures at her local Goodwill Keystone Area stores to decorate her home and wardrobe.