As I keep saying, trends just recycle themselves and everything that is old is new (or never really goes out of style). If you've been to any big box store (Target, for example) this spring, tie dye is making a huge comeback. It's a softer, gentler version with dreamy pastels and water-color inspired patterns.
Knowing that I can easily recreate those styles for pennies on the dollar, I headed to several local Goodwill Keystone Area locations to either find pieces to dye or look for finished items to showcase (in case you aren't willing to end up with stained fingers like I did!).
For the DIY part of this article, I found a soft heather gray sweatshirt from xhiliration (A Walmart brand) for $5.95and an Old Navy skirt for $4.50. I researched tie dye methods on Pinterest. There's hundreds of examples and it is much easier than you think!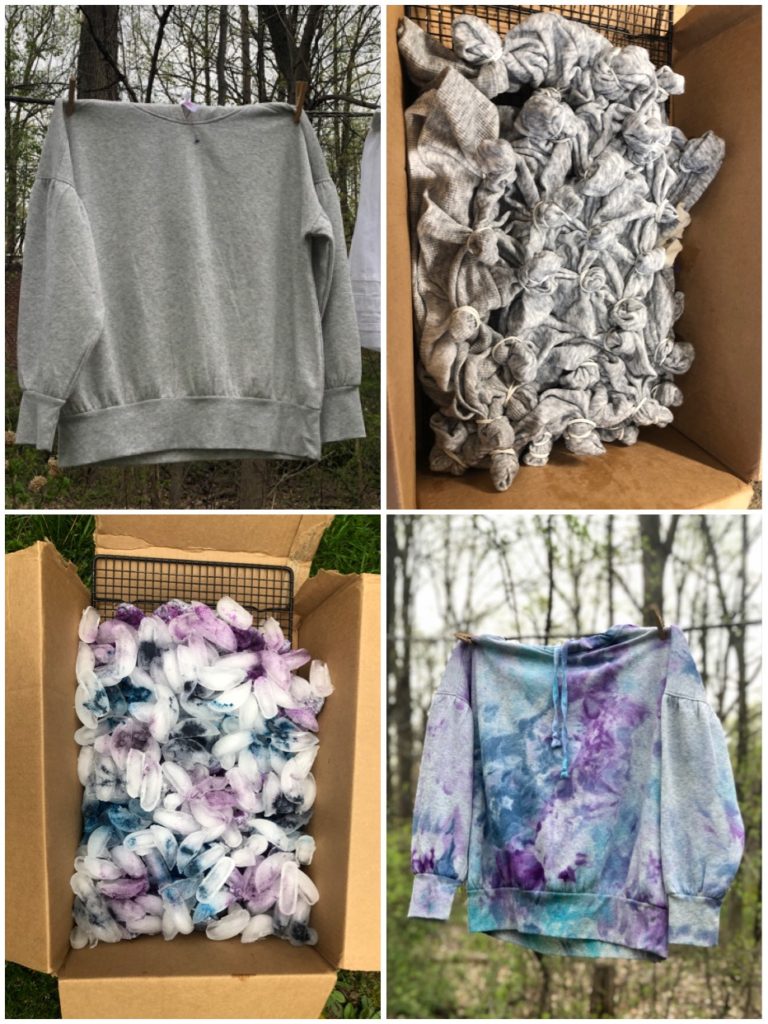 For the sweatshirt I used blues and purples and used an ice tie dye method. You take your item and gather little "bubbles" of fabric on the piece. Place it in a box with a kitchen cooling rack underneath (to keep the item from sitting in dye). Cover it with ice cubes and sprinkle on powdered dye. I let it sit outside overnight and was as excited as a kid on Christmas morning to see how it turned out! I loved it! It has a soft, dreamy quality to the colors an provided a much more subtle outcome that traditional tie dye.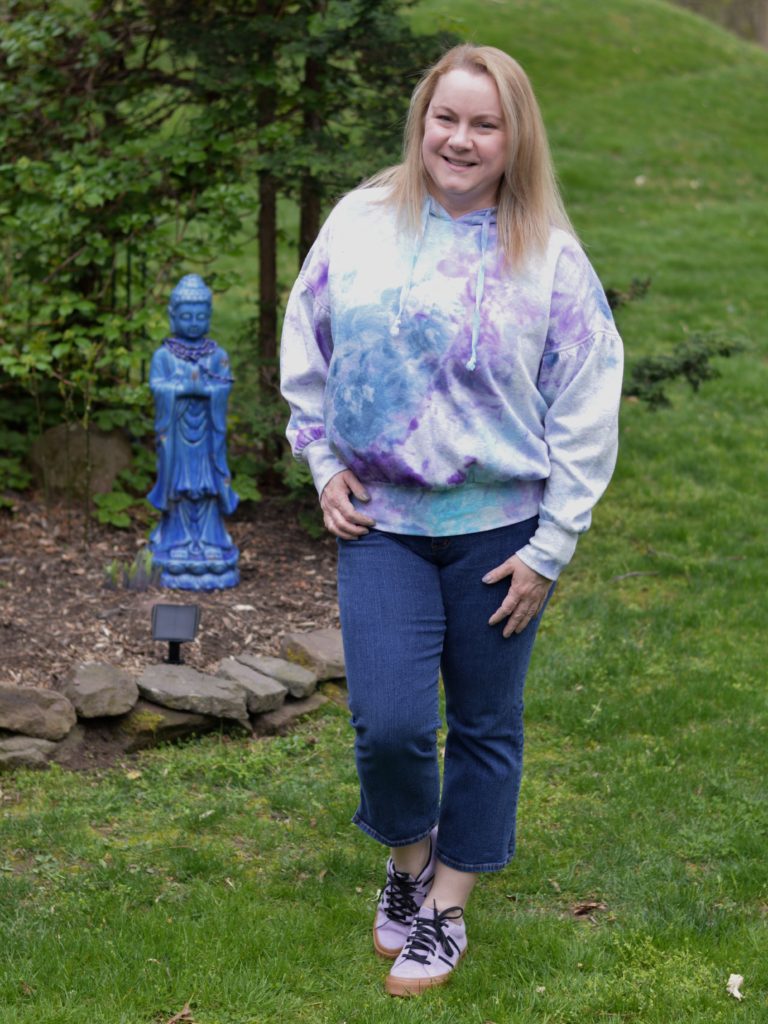 As for the skirt, I used traditional methods and rolled it up with rubber bands and applied liquid dye. I also let it sit overnight and rinsed and washed them both in the morning. It is a fun, little boho-style skirt that would be great to throw on over a bathing suit or with a tank top and jean jacket this summer.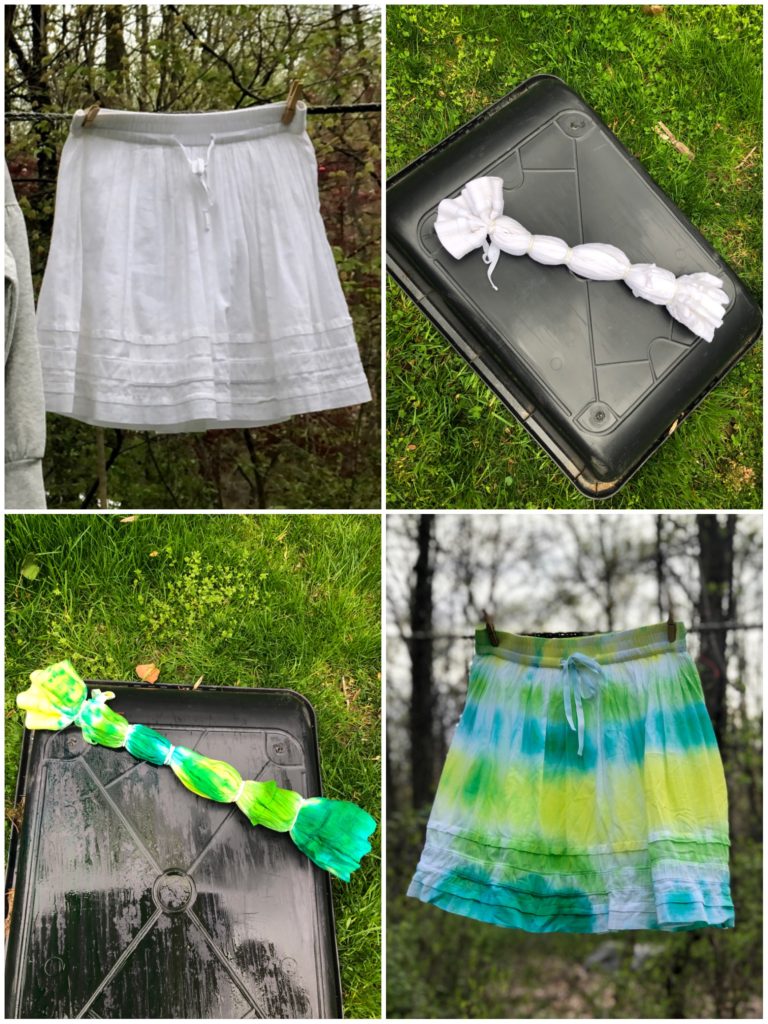 As for finding finished items, I quickly came across two examples while shopping. First was the reverse tie dyed Everlast sweatshirt.
For reverse tie dye, you use a dark or colored item and apply bleach (straight from the bottle). You can find many examples of this on Pinterest as well. For $4.95, it was a great find to stay on trend for many years to come. Bonus was that the sweatshirt was soft and broken in and had a great vintage look.
For a high-end item, I found a Marc Jacobs t-shirt.
The flower pattern on the t-shirt still had a tie-dye quality, just in a more methodic way. This find retails for approximately $85, so $6.50 wasn't a bad investment.
Depending on your crafting ability (or not), you can make or find tie dye items at your neighborhood Goodwill Keystone Area store. White items to dye or pre-done pieces are both easy to spot while perusing the racks. Spring is a great time to add some fun to your wardrobe. Give tie dye a try! Goodwill Keystone Area makes it economical and beneficial to be a on trend!
From my closet to yours,
Kirsten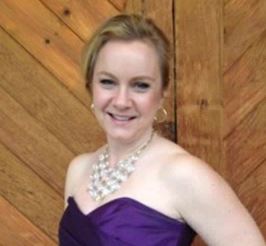 About The Blogger
Kirsten is a 40-something mom, wife and marketing professional. She loves all things crafty, tasty and fashionable, especially while being frugal. She enjoys hunting for treasures at her local Goodwill Keystone Area stores to decorate her home and wardrobe.