I know this is usually a fashion blog, but Goodwill Keystone Area stores sell so much more than just clothing and accessories! I have recently been on the hunt for new additions to my kitchen, so today, this is more of a food blog.
My sister is also a Goodwill thrifter and has found some fantastic things. A few years ago, she gifted me three Le Creuset pans (she was lucky enough to find a whole set at a Goodwill outlet!). She gave me two small turquoise skillets and a yellow grill pan. They are high-quality, sturdy cookware that will last a lifetime.
Recently I came across two sets of the bright red Le Creuset ramekins and snapped them up, knowing one set would be for me and one for her.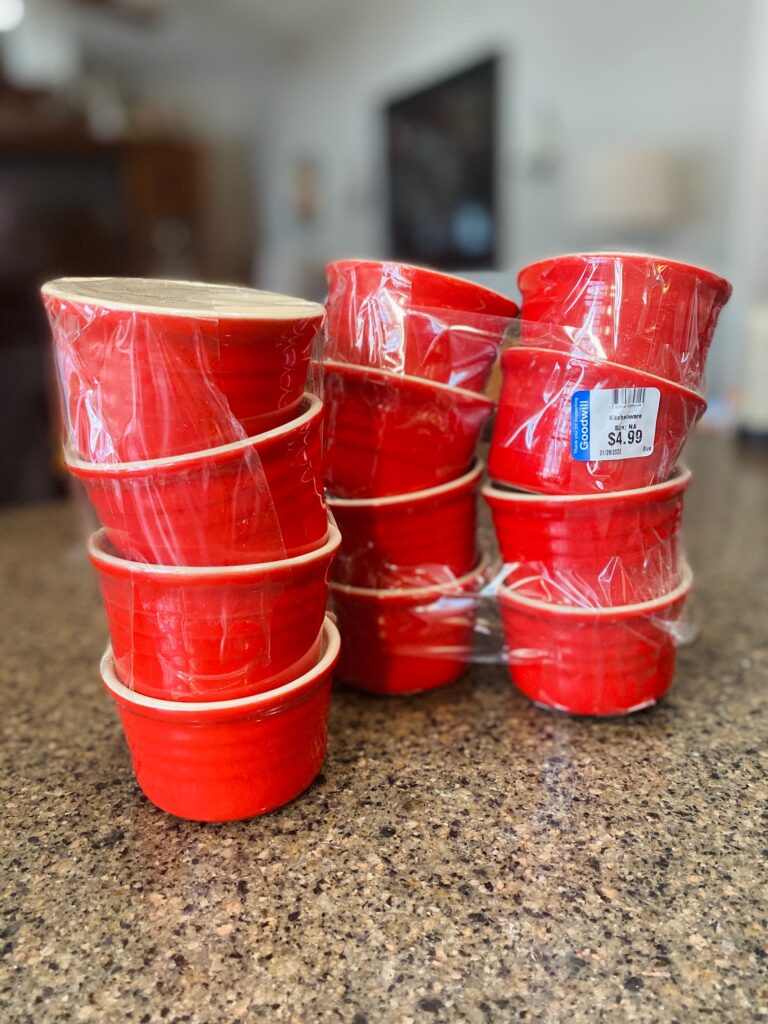 Since it is almost Valentine's Day, I decided to whip up a batch of chocolate lava cakes to give them a test run. The ceramic ramekins cooked evenly and quickly. I can't wait to give a set to her. I know she'll make something delicious in them! The set of 8 was $4.99, and the set of 4 was $2.99 – a fantastic bargain knowing they retail for much more.
I've included my recipe for the Chocolate Lava Cakes below if you want to give it a try. The secret is to undertake them just a bit, so your interior stays molten and delicious.
Goodwill Keystone Area stores help you spice up your wardrobe and your kitchen! Don't forget to check out the houseware aisles when you visit! Every item you buy at Goodwill benefits your community and the environment.
Chocolate Lava Cakes
Ingredients
4 oz chocolate (milk, bittersweet or semi-sweet – use your favorite and you can even use chocolate chips)
4 oz butter (1 stick)
3 large eggs
1/2 cup sugar
¼ cup flour
1 teaspoon vanilla extract
1/2 teaspoon Instant coffee or espresso powder (optional, but makes it extra rich!)
Instructions
Preheat oven to 400°F. Generously butter and dust 6 (4 oz) ramekins with cocoa powder or sugar; set aside.
In a medium microwave-safe bowl, melt chocolate and butter in 30-second increments.
In a separate bowl, whisk eggs and sugar until pale and fluffy. Fold in the melted chocolate along with the flour, vanilla, and instant coffee if desired. Whisk until smooth and creamy.
Divide batter into ramekins and place them on a baking sheet. Bake 12 minutes or until the edges begin to pull away from the ramekins but the center is still jiggly.
Remove from oven and serve immediately with ice cream, whipped cream or berries.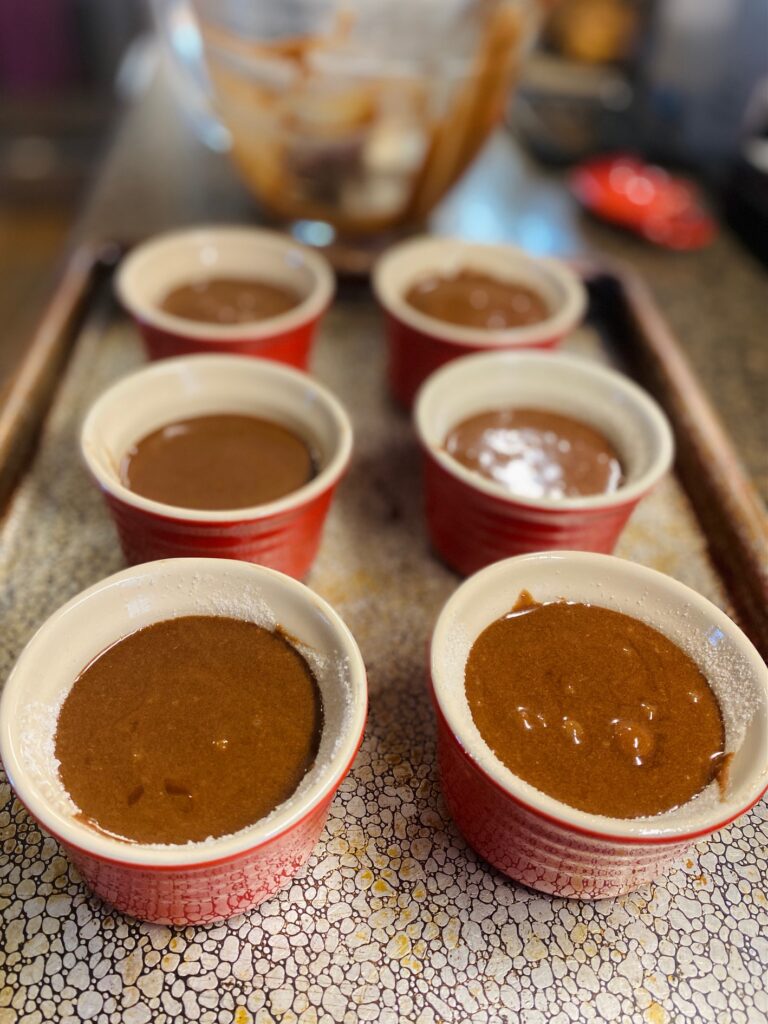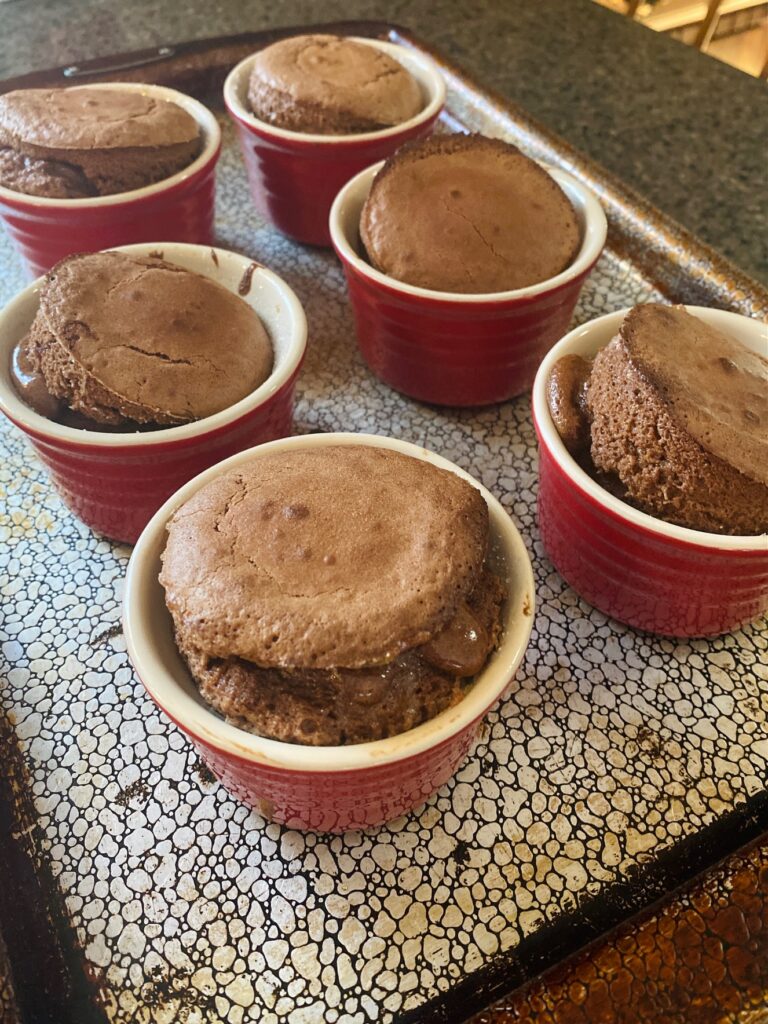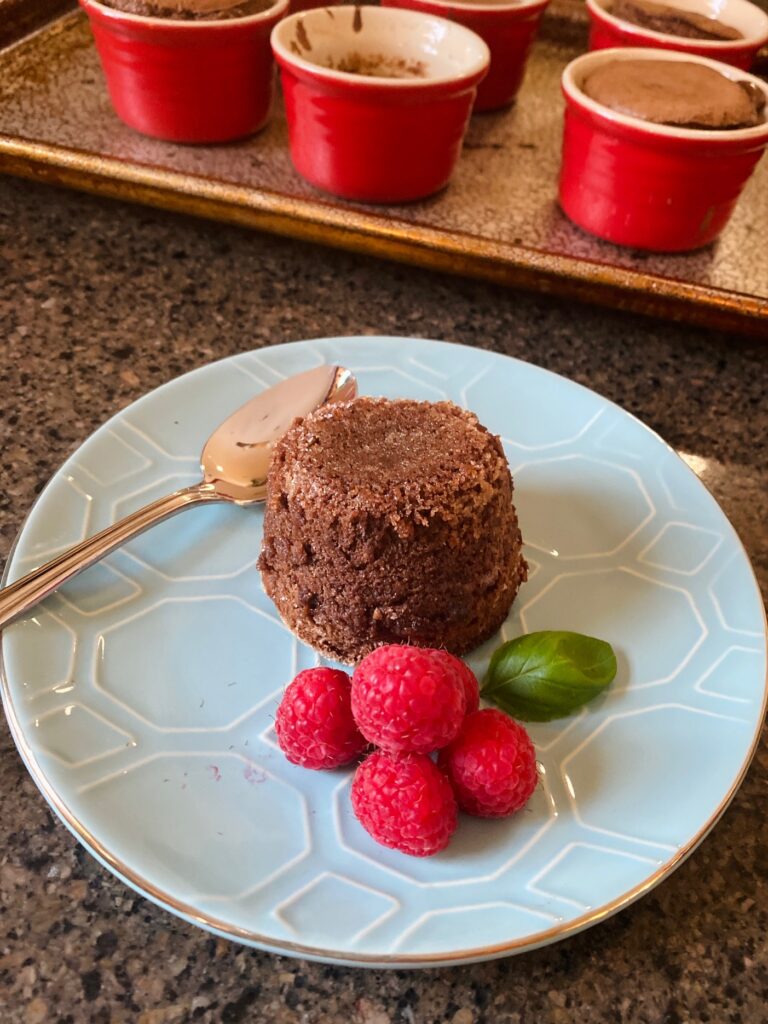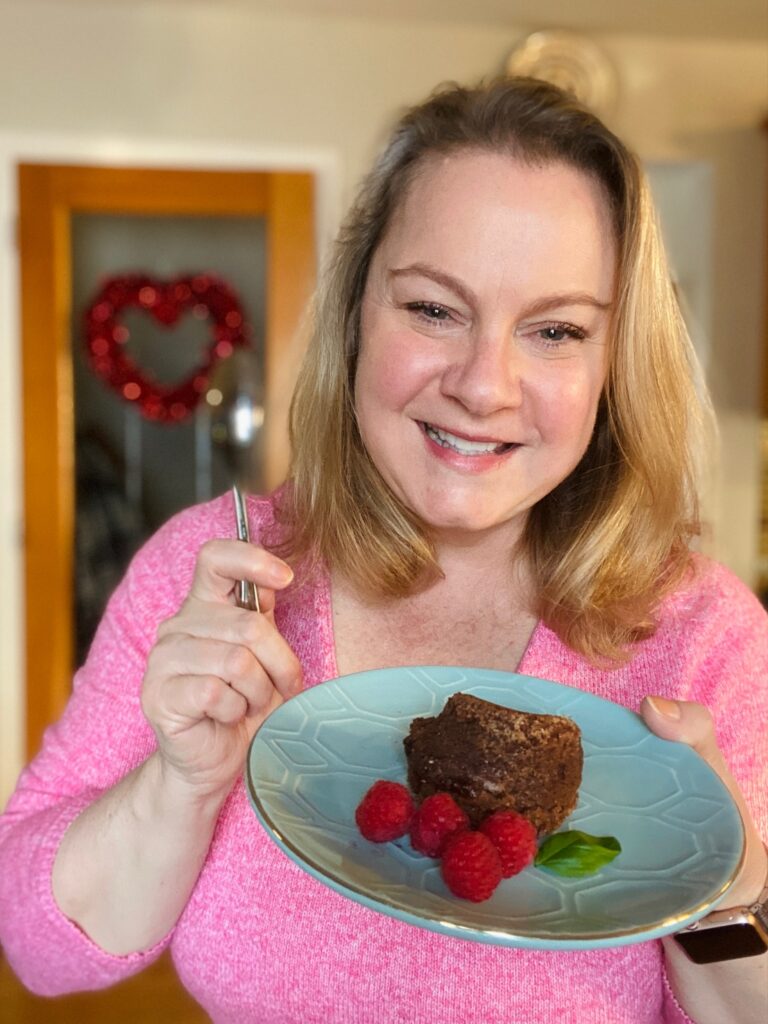 From my kitchen to yours,
Kirsten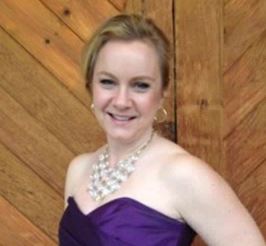 About The Blogger
Kirsten is a 40-something mom, wife and marketing professional. She loves all things crafty, tasty and fashionable, especially while being frugal. She enjoys hunting for treasures at her local Goodwill Keystone Area stores to decorate her home and wardrobe.