Hang on to your whites, beiges, and creams – Coastal Grandmother style is heading into fall. I first heard of this trend last spring and watched as it spread from grandmothers to granddaughters and all ages in between.
Picture any Diane Keaton movie (especially when she is at the beach), and make sure you're wearing comfortable clothes made of flowing natural fibers and exclusively in pale colors. The idea is to look effortlessly chic and simultaneously carefree. As if your whole closet is full of these pieces, and you just randomly threw on a few to create the perfect outfit to work in your garden, take a walk on the beach or write your novel (or, in my case, blog) No skinny jeans dark hues or stress in sight.
I thought this trend would end with the summer, but it's easily transitioning into autumn. It's tailor-made for warm days and cool nights with layers, sweaters, and scarves.
Since Goodwill Keystone Area clothing racks are arranged by color, it's easy to shop the sections you need to find the right look. These linen pants from Old Navy, a split-sleeve Rag blouse, a Vero Moda cable-knit sweater, and Sperry suede boots cost way less than a beach vacation in the Hamptons.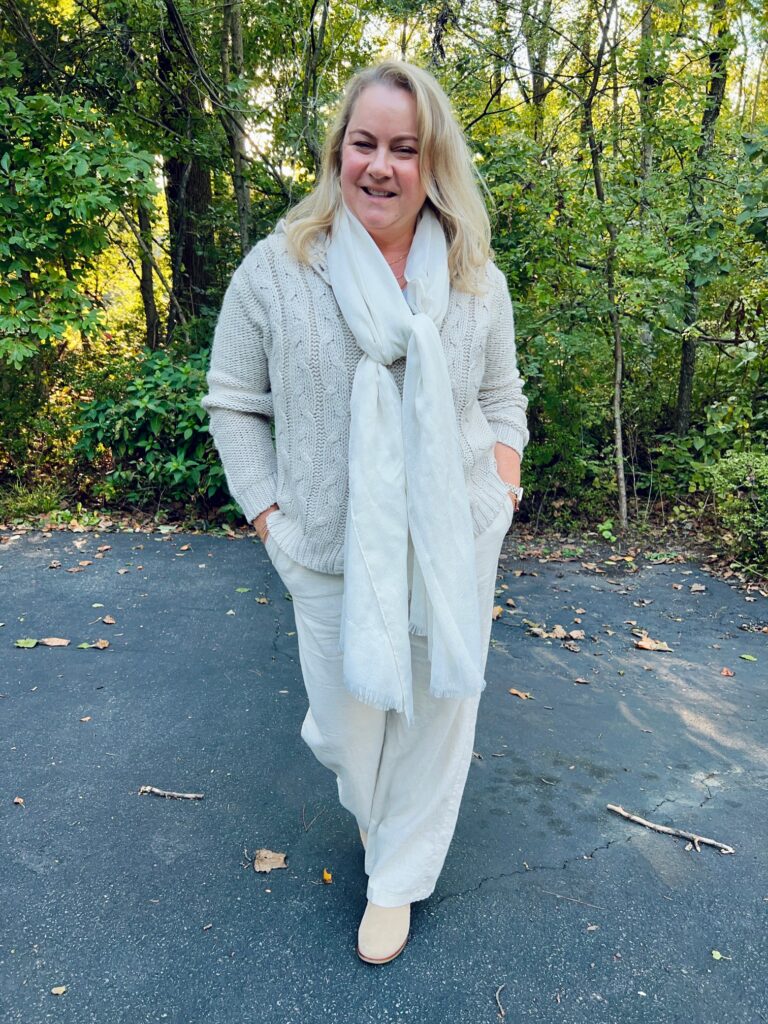 If you follow this blog or Instagram, you know I'm a huge fan of color, textures, and patterns, so this style is a complete change for me. But it was liberating since I didn't have to worry about matching pieces – I just chose light colors to create this trend. And each of these pieces will work well with items I already own.
Will you ignore the antiquated "no white after Labor Day" rule and let your inner coastal grandmother out? Pick up what you need at your local Goodwill Keystone Area store!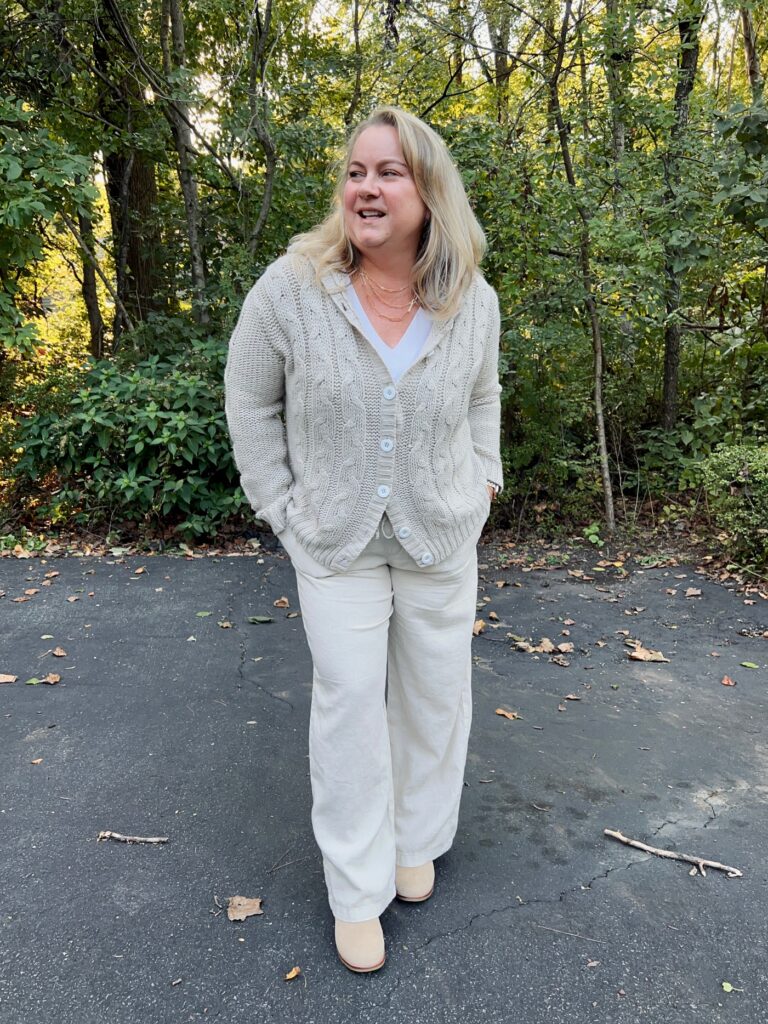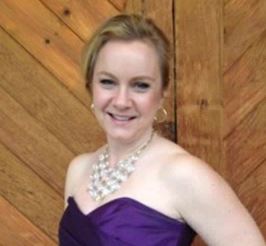 About The Blogger
Kirsten is a 40-something mom, wife and marketing professional. She loves all things crafty, tasty and fashionable, especially while being frugal. She enjoys hunting for treasures at her local Goodwill Keystone Area stores to decorate her home and wardrobe.