There's a certain movie coming out soon that is featuring lots of shades of grey, so I thought an outfit featuring that hue would be a timely choice.
My look started with this fitted grey herringbone dress from Banana Republic. Today Banana Republic is known for it's chic, classic clothing, but according to Wikipedia: "It was founded in 1978 with the name "Banana Republic Travel & Safari Clothing Company" with a safari theme; in 1983, Gap purchased the company, changed the name to simply "Banana Republic", and gave it a more upscale image."
The ¾ length sleeve on this dress makes it appropriate almost all year round.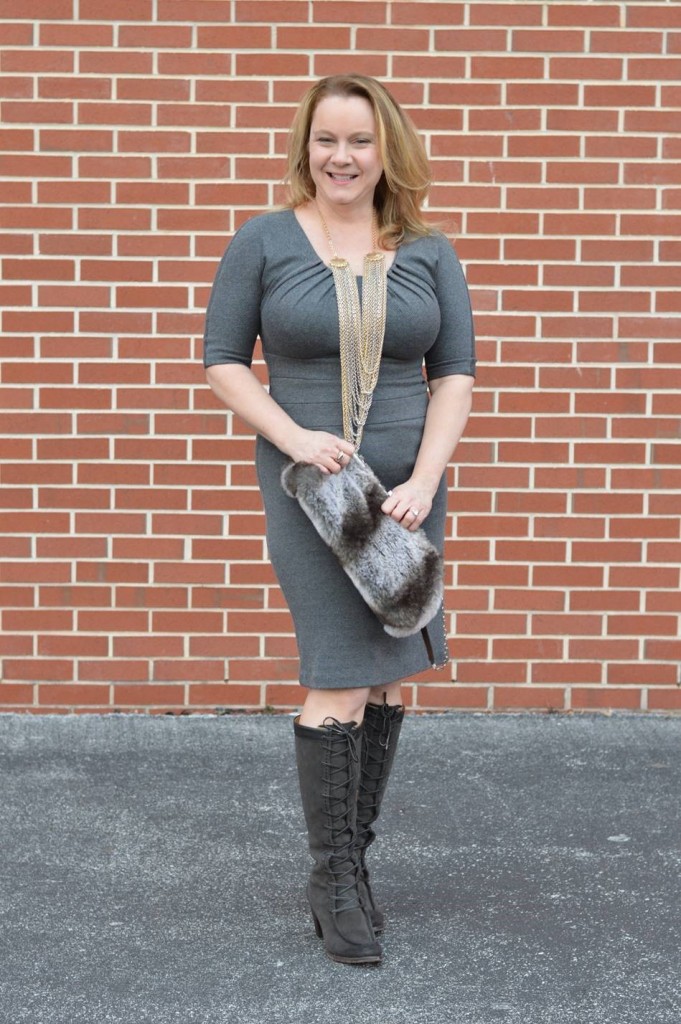 I paired it with a dramatic silver and gold waterfall necklace.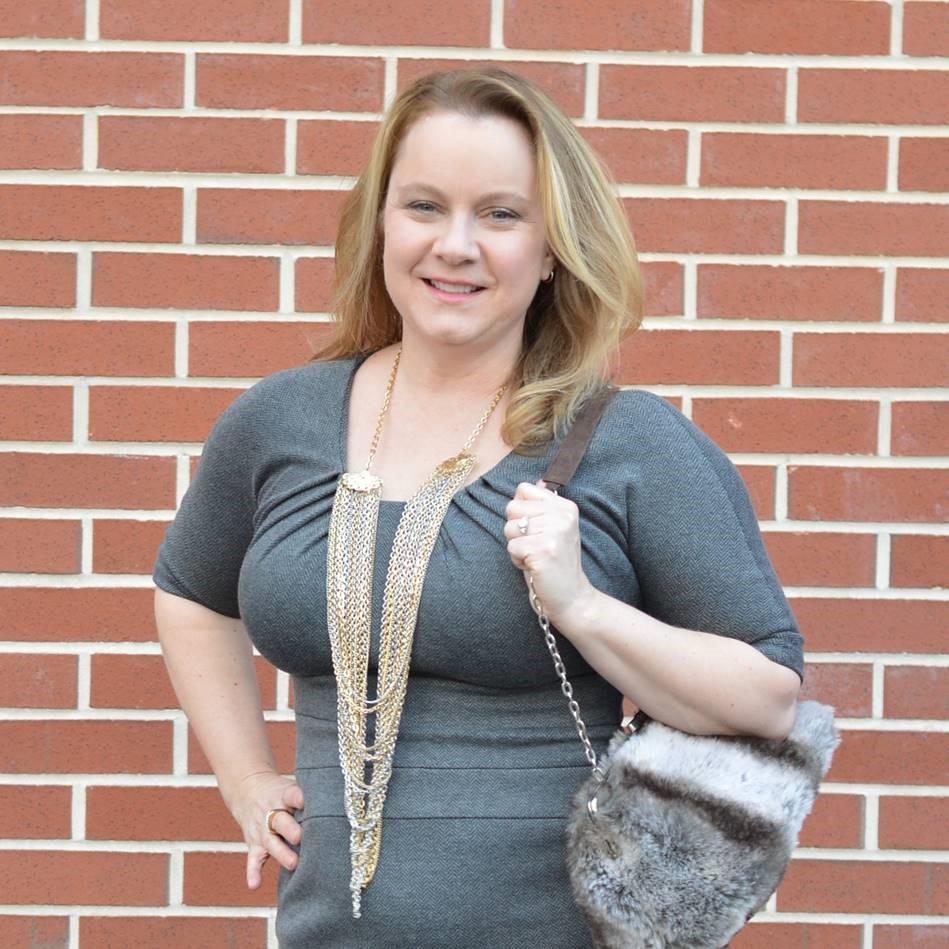 I love this necklace and it's one of my favorite pieces of jewelry from Goodwill. It certainly makes a statement! To lighten up the serious tone of the dress, I added this faux fur bag. Faux fur isn't something you want to wear all the time, but it adds a fun element to your wardrobe.
The star of this outfit (in my mind) is the boots!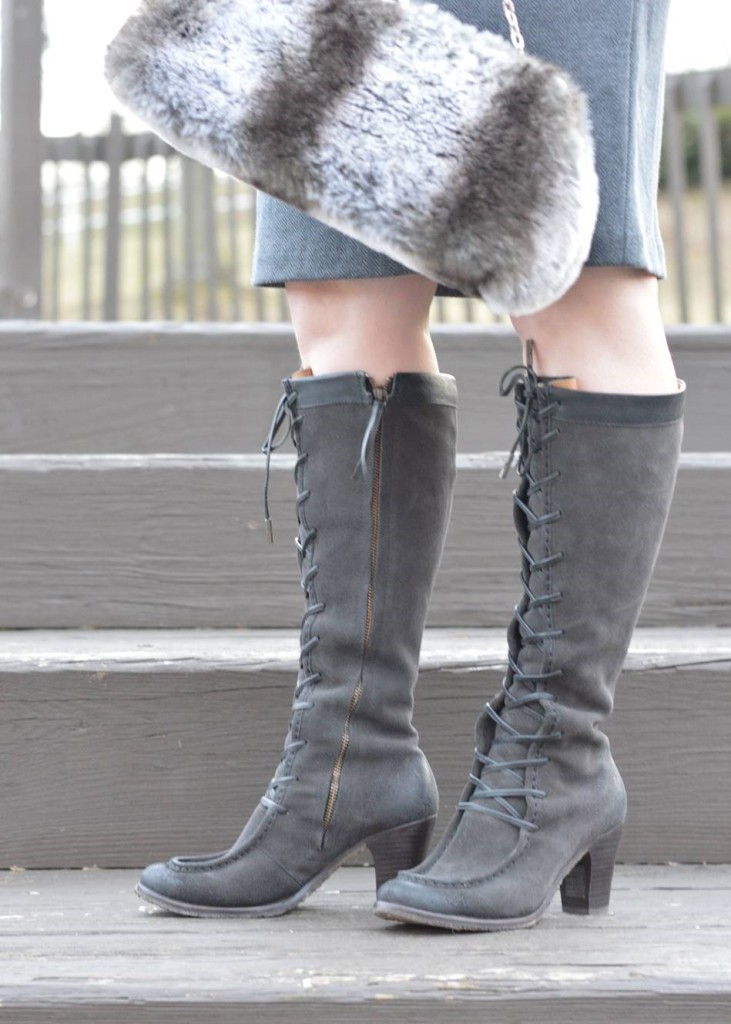 I found these at the Goodwill store in Reading (Muhlenberg), PA and while they were priced at $25, I knew from the style and feel of the construction that they were worth the investment. I didn't realize until I investigated them when I got home that they were Frye boots. Frye has been on my "holy grail" of fashion finds since I started thrifting. According to it's own website, Frye is the oldest continuously operated shoe company in the United States! They retail for approximately $300 and you can still find this style available online. The dark charcoal grey makes them extremely versatile and you could also pair them with skirts, skinny jeans or leggings.
Grey can be a cool or a warm color, but it is always a perfect choice when dressing for the office. Add some unique accessories and you'll be rocking this "Hazy Shade of Winter"!
Dress: $5.50
Boots: $25.00
Bag: $1.00 (Outlet store purchase)
Necklace: $9.97
Total: $41.47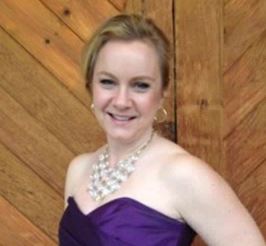 About The Blogger
Kirsten is a 40-something mom, wife and marketing professional. She loves all things crafty, tasty and fashionable, especially while being frugal. She enjoys hunting for treasures at her local Goodwill stores to decorate her home and wardrobe. She is a stylist and volunteer for the fundraiser the Goodwill Runway Show, which is held every spring in Reading, PA.