Go Green. Recycle Your Old Computer at Goodwill.
New Recycling Act in Effect Jan. 24
As of January 24, 2013, Pennsylvania will be requiring all computers and televisions to be recycled under the Covered Device Recycling Act. These items will no longer be picked up curbside with regular trash. Many waste haulers are already instituting the policy to start the year.
Goodwill Does Not Accept Donated TVs
Since March  2012, Goodwill Keystone Area has no longer accepts donated TVs. We do recycle any brand of laptops and desktop computers, monitors, printers, mice, cords and other computer accessories, whether they are in operating condition or not. We also accept donated consumer electronics that are in working condition. If you donate a computer, be sure to transfer or erase any personal information you may need from the hard drive.
We Do Accept Computers! Goodwill's Dell Reconnect Program.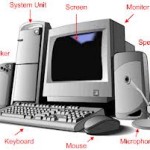 Go green by donating a computer or computer accessory to Goodwill, enabling it to be recycled properly. Goodwill recycles computers through a program called Dell Reconnect. This ensures that no computers take up valuable landfill space and that heavy metals are disposed of properly so they don't contaminate the environment, damage soil or pollute watersheds.
If you are donating a computer monitor, laptop or scanner and the glass is damaged, please place it in a plastic-lined cardboard box when dropping it off. For information on the computer components and peripherals accepted, check here: http://www.dell.com/learn/us/en/uscorp1/corp-comm/items-reconnect. Donors can assign a value to the computers they donate for tax write-off purposes.
Dispose of TVs at County Recycling Centers
To properly dispose of and recycle televisions or nonworking electronics, we recommend you contact your county recycling center. For addresses, go here: http://bit.ly/Rx6gNN