My family and I love to take day trips to the Chesapeake Bay and last weekend we went on a little excursion to Rock Hall and Chestertown in Maryland. Knowing we'll be in some pretty scenic places, I enjoy planning an appropriate blog outfit for the day so I can get some great backgrounds for the clothes I'm featuring.
This look is brought to you by Calvin Klein!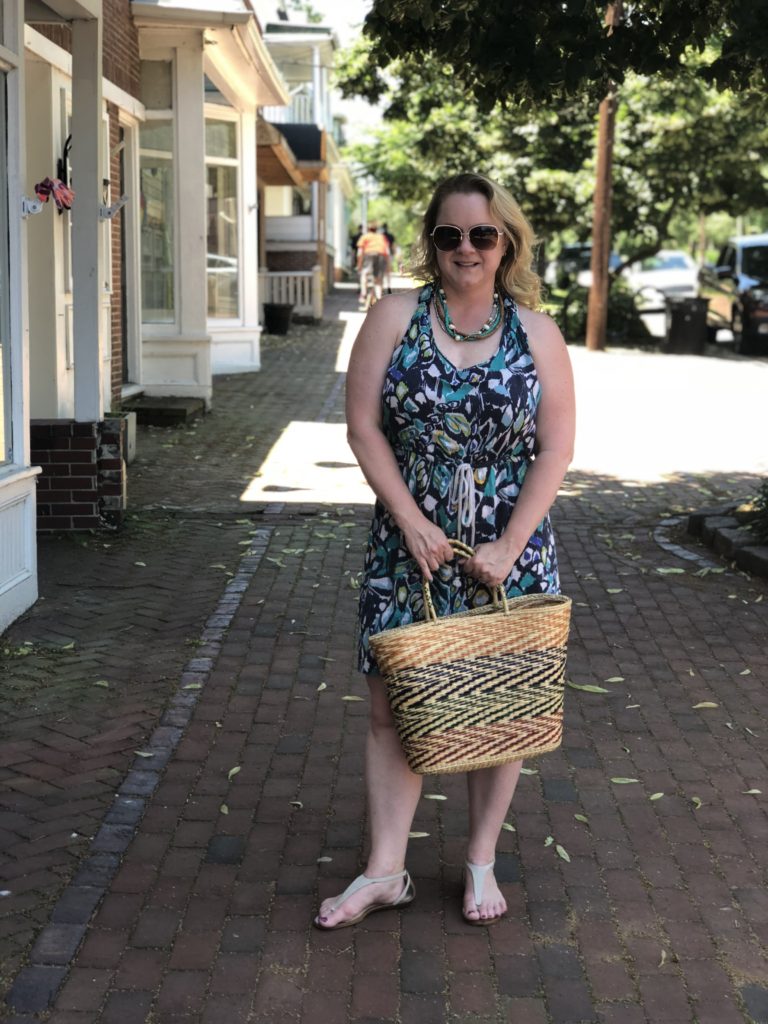 I picked up the dress and sandals (as well as the bag) at the Goodwill Keystone Outlet on St. Lawrence Avenue in Reading. Outlet shopping is much different than shopping at the standard Goodwill store, but the payoff can be much bigger. Clothing and housewares are sold by the pound; shoes are typically a flat fee (in this case $2.75). I think of it as a treasure hunt when I shop at the outlets. It's also a great place to pick up well-worn jeans to turn into cutoffs or experiment with some other clothing trends such as cutting, distressing or bleaching.
After a few moments of searching through the bins I discovered the blue, lime green and grey Calvin Klein Jeans dress.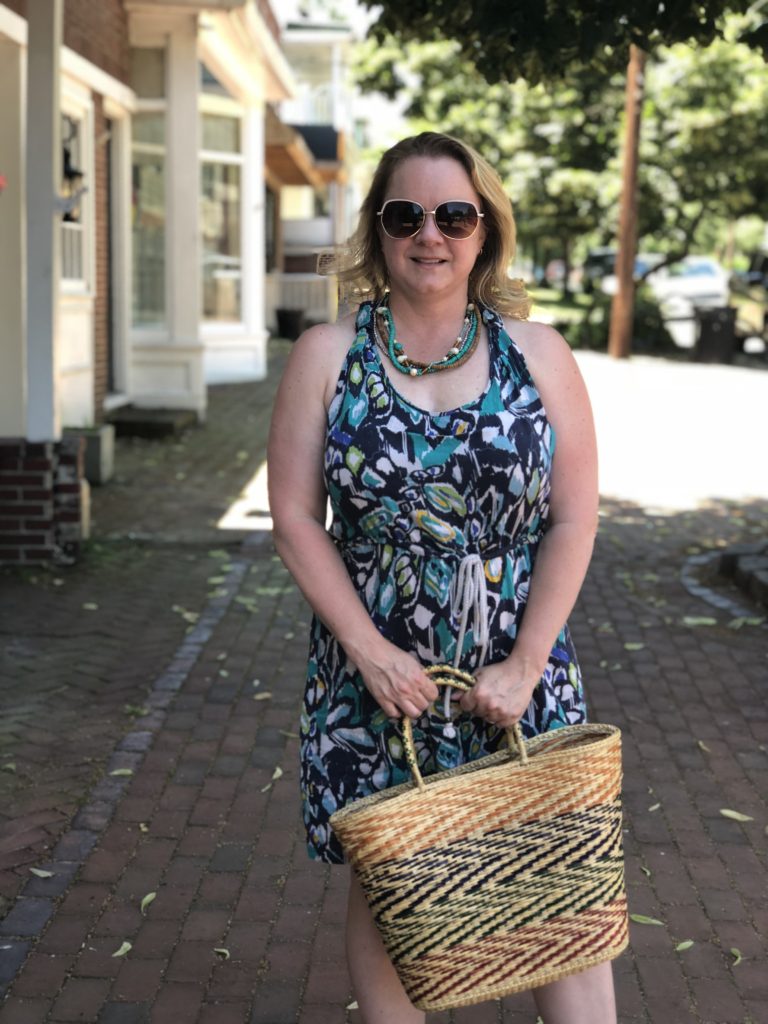 It has a racer back and a coordinating drawstring belt to define the waist. The light gauzy cotton fabric will be perfect for my vacation. A little while later, I found the leather and canvas sandals, which were also from Calvin Klein.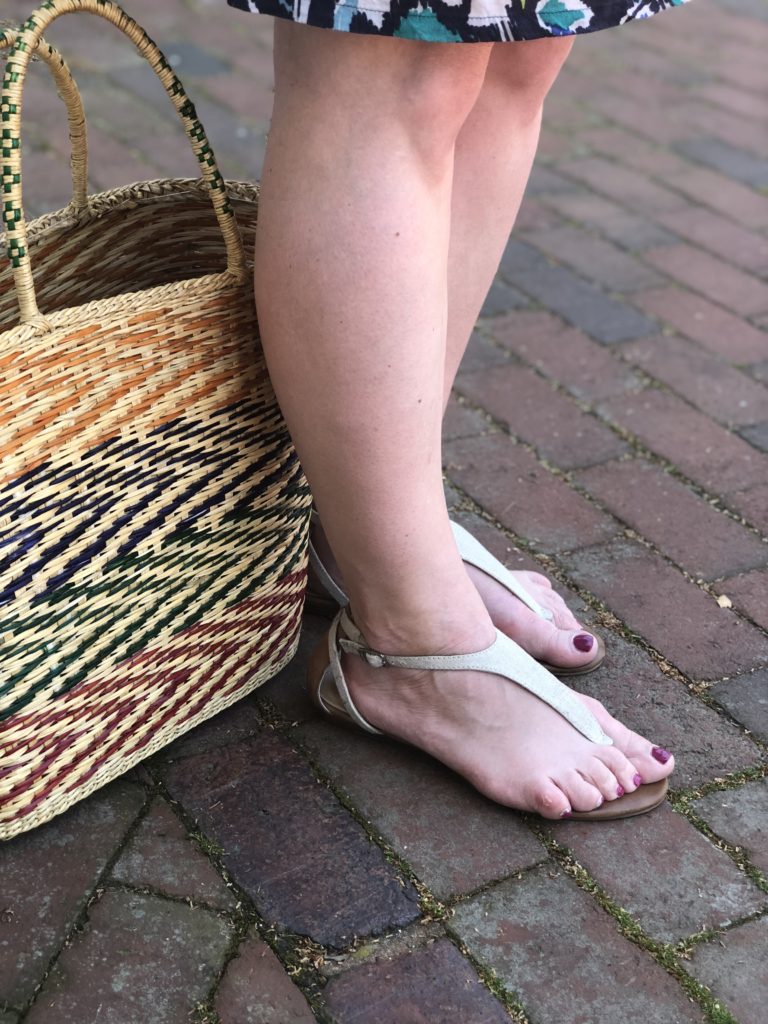 A bit more digging and the cream, yellow, red and blue straw bag became the perfect partner to hold my necessities when traveling – wallet, sunscreen, phone, sunglasses, etc… And when I got home I pulled out the wooden beaded turquoise necklace to complete the look. At $4.97, the necklace was the most expensive part of this outfit!
Calvin Klein offers classic style and I enjoy finding that brand, especially at the outfit. I'm estimating that I spent about $1 each for the dress and bag and the shoes were $2.75. The total for this easy, breezy summer look was less than $10. Give the outlets a try – you never know what you'll find!
From my closet to yours,
Kirsten
Dress: $1.00
Bag: $1.00
Shoes: $2.99
Necklace: $4.97
Total: $9.72
Retail: $200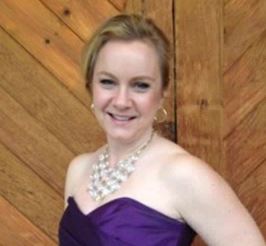 About The Blogger
Kirsten is a 40-something mom, wife and marketing professional. She loves all things crafty, tasty and fashionable, especially while being frugal. She enjoys hunting for treasures at her local Goodwill Keystone Area stores to decorate her home and wardrobe. Meet up with her at one of Goodwill's shopping events! Check the event pages for details.