Every year the fashion powers that be predict pastels and florals to be popular in spring fashion. I'm not sure who they are trying to fool, but pastels and florals are popular every spring and honestly, any time of year. And this year, of all years, we need some fun colors to lighten the mood.
I don't typically buy linen fabric. It wrinkles too easily for my casual lifestyle. The only thing I have been ironing lately is fabric for masks I make. Other than that my clothes get washed in cold (it can save you up to $200 a year to wash in cold water!) and mostly get hung to dry or lightly tumbled if necessary. Ironing and starching have no place in my life!
However, these wide-leg linen-blend pants from Seven caught my eye.
I had just bought a lightweight pink sweater and had some blue shoes and bag waiting for the right blog, so they were the perfect compliment to complete this spring look. I enjoyed the change from skinny pants to these cool and comfortable pants, perfect for warm weather and sunny skies. It came with a detachable belt, which I removed for now. Another bonus was these pants were new-with-tags. And they are still available on Seven's website if you were inclined to pay full price ($59). My Goodwill Keystone Area cost was $4.95!
As I said, I had the pink salmon pink sweater from Loft. The open weave makes it great for spring, and the color is one of my favorites. For cool spring days, cotton sweaters are a great choice. This one was $5.75 at my local Goodwill but would have sold online for about $59.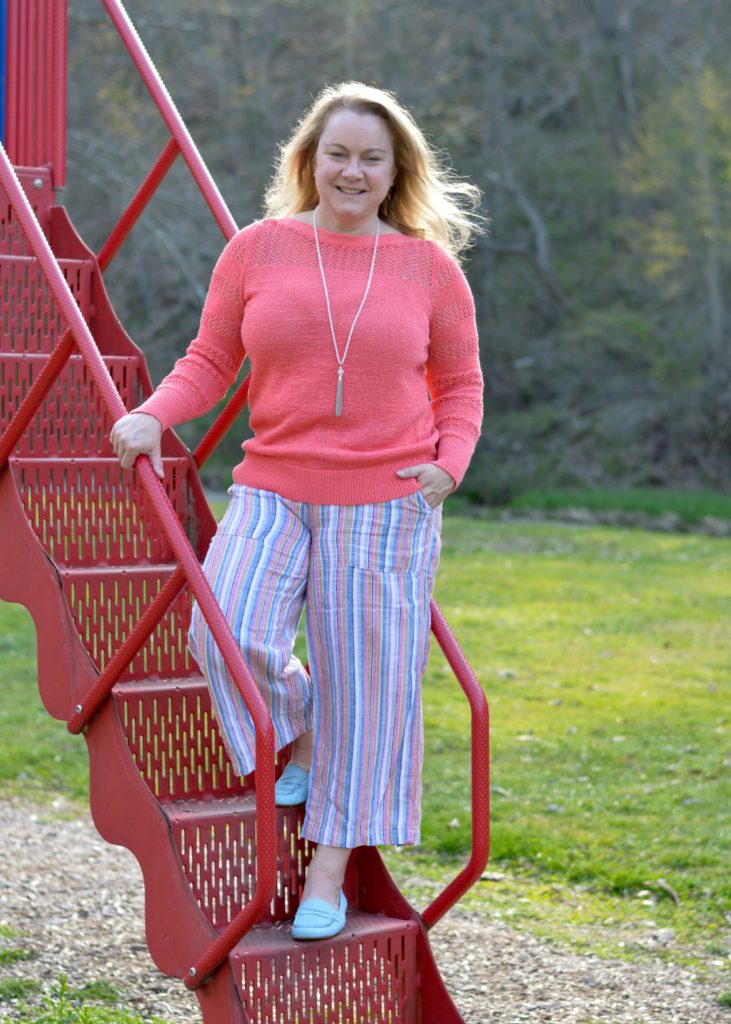 The mustard sweatshirt I featured in my last blog post also works great with these multi-colored pants.
As for accessories, I kept them all blue. The super comfy Franco Sarto loafers (Goodwill: $6.97; Retail: $99) are a gorgeous periwinkle color and perfect for work or play.
The color is surprisingly neutral and coordinates well with a variety of colors from navy to golden yellow.
The bag is a fabulous spring carry-all.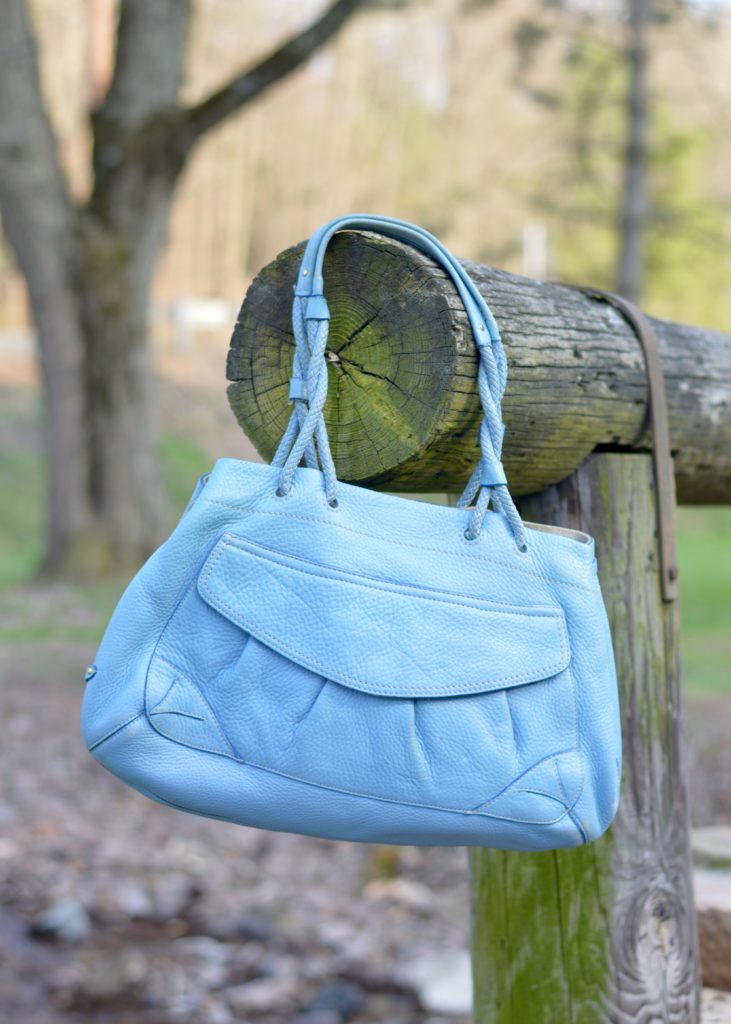 The baby blue hue and buttery soft leather made it a winner, and I knew it was high quality as soon as I touched it. The Cole Haan bag (Goodwill: $6.99; Retail: $348) is perfect for my regular necessities, but also for spring additions such as a water bottle and sunscreen.
Now is the time to freshen up your weary winter wardrobe with some new colors and fabrics. Goodwill Keystone Area makes it easy and affordable to brighten up your closet as well as help your local community through your purchases and your donations.
From my closet to yours,
Kirsten
Pants: $4.95
Sweater: $5.75
Bag: $6.99
Loafers: $6.97
Necklace: $1.97
Total: $26.63
Retail: $585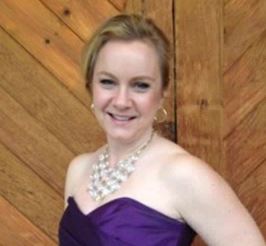 About The Blogger
Kirsten is a 40-something mom, wife and marketing professional. She loves all things crafty, tasty and fashionable, especially while being frugal. She enjoys hunting for treasures at her local Goodwill Keystone Area stores to decorate her home and wardrobe.