Last month we went on a cruise and visited several beautiful stops along the Mediterranean. It was gorgeous and I was so caught up in the experience that I didn't take time to stage photos for the blog. It's not to say I didn't wear my favorite summer Goodwill finds, because almost everything in my suitcase was thrifted!
On our visit to Corsica (the French island where Napoleon Bonaparte was born), I wore a new-to-me outfit from Goodwill Keystone Area.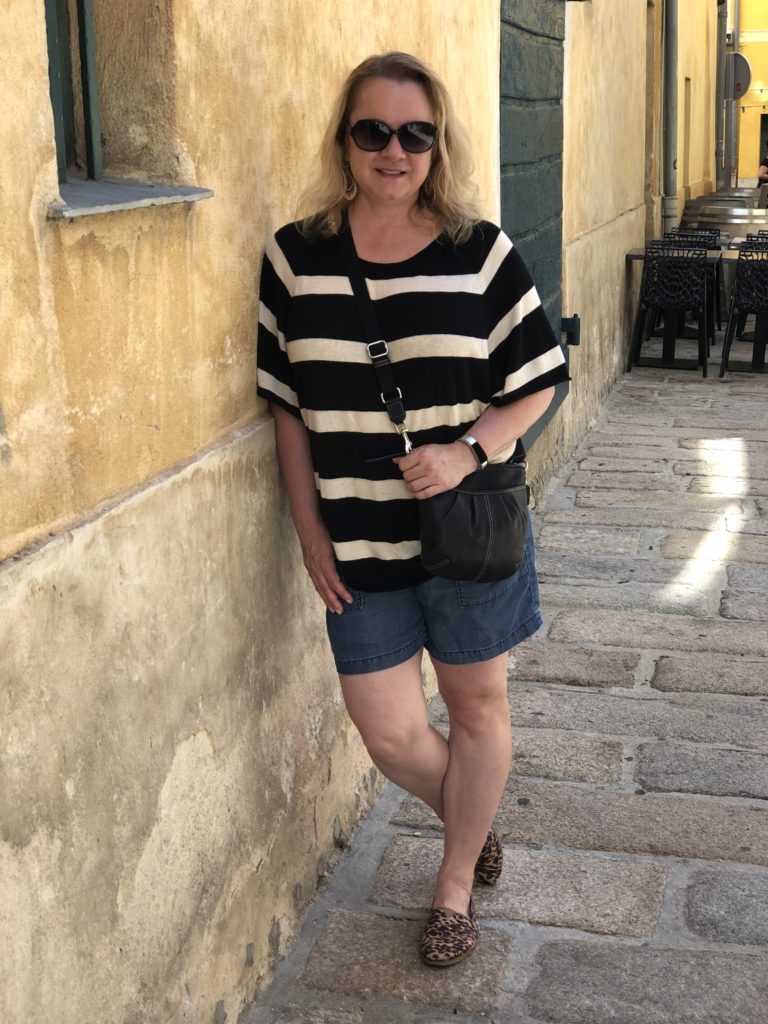 It was comfortable and perfect for a day of sightseeing in the historic, idyllic town.
The black and white striped cotton sweater and drawstring denim shorts were both from Loft. It was warm, but the sea breeze kept us comfortable. And I felt like the graphic stripe was almost a little French-inspired.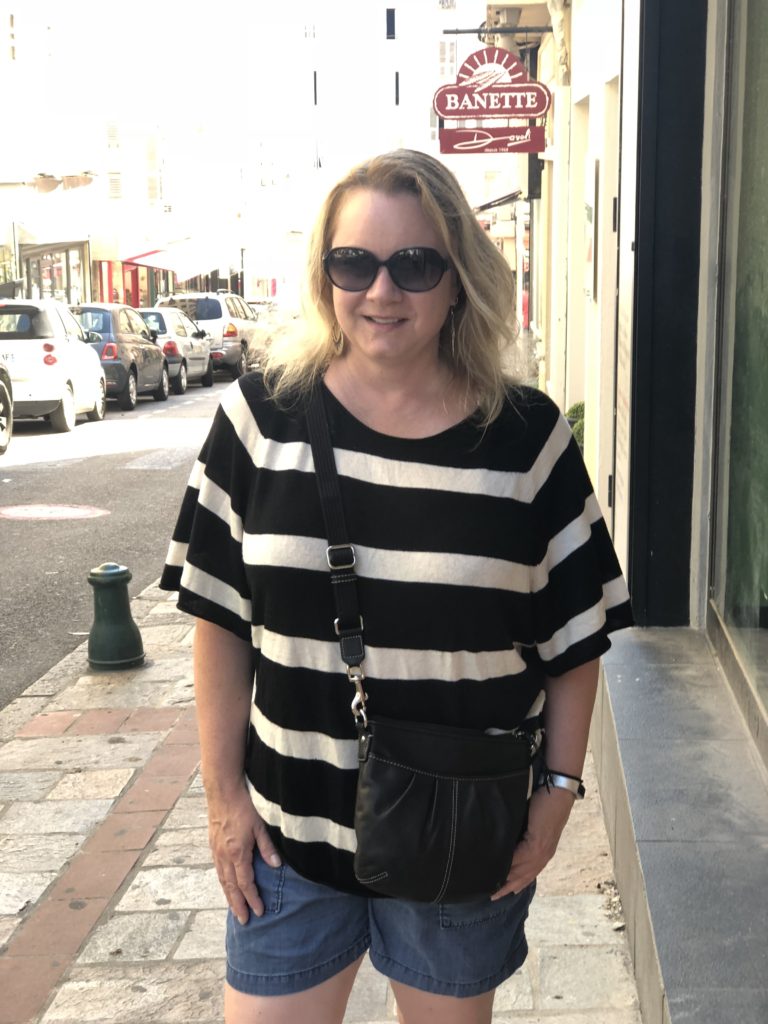 Each piece was under $3.95 at my local Goodwill store. But they retailed for much more when new!
The perfect travel bag was my black leather Coach mini crossbody bag.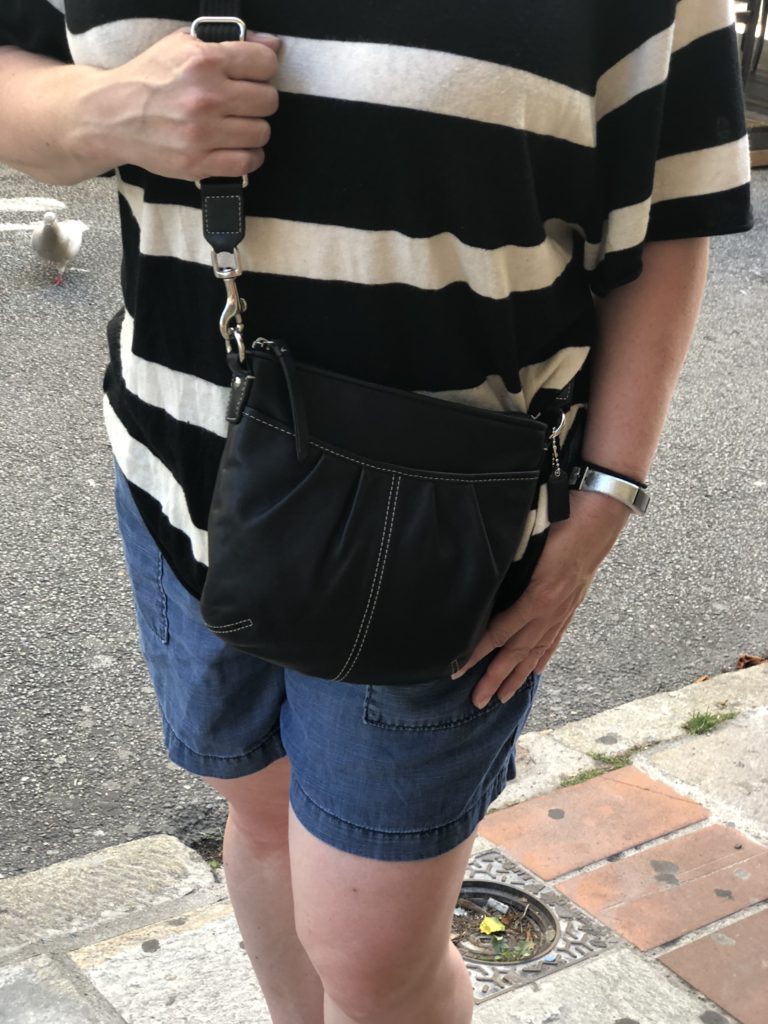 I had plenty of room for my necessities while keeping my hands free to snap pictures of my family and the scenery. And at only $9.97 it was a steal!
Finally, comfortable leopard-print canvas TOMS were the perfect footwear for navigating cobble stone streets.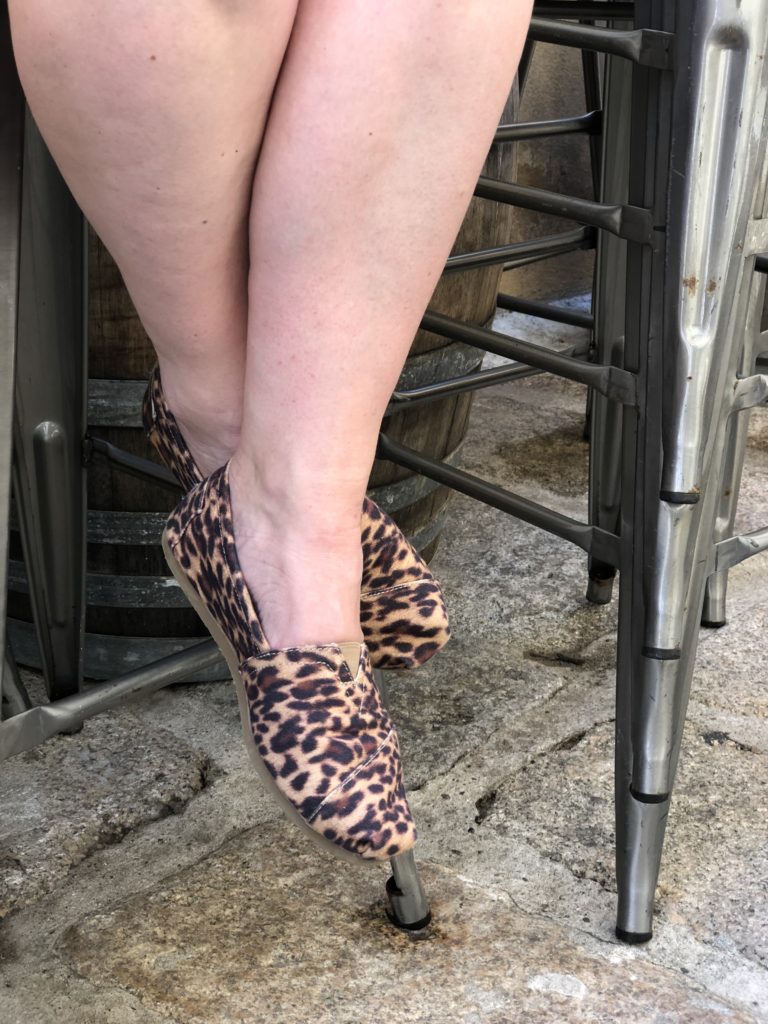 These were $6.97 but sold for about $55. I haven't featured TOMS on my blog before, so here's a little background information on this philanthropic footwear company:
"While traveling to Argentina in 2006, TOMS Founder Blake Mycoskie saw the hardships faced by children growing up without shoes. Wanting to help, he created TOMS, a company that would match every pair of shoes purchased with a new pair of shoes for a child in need. TOMS is a lifestyle brand with giving at its core. Grounded in the One for One mission, every purchase has a purpose. Consumers are benefactors, philanthropists and activists that enable TOMS to help provide shoes, sight, water and more to people in need. To date, over 75 million new pairs of shoes alone have been given to those who need them. With every product you purchase, TOMS will help a person in need. One for One®"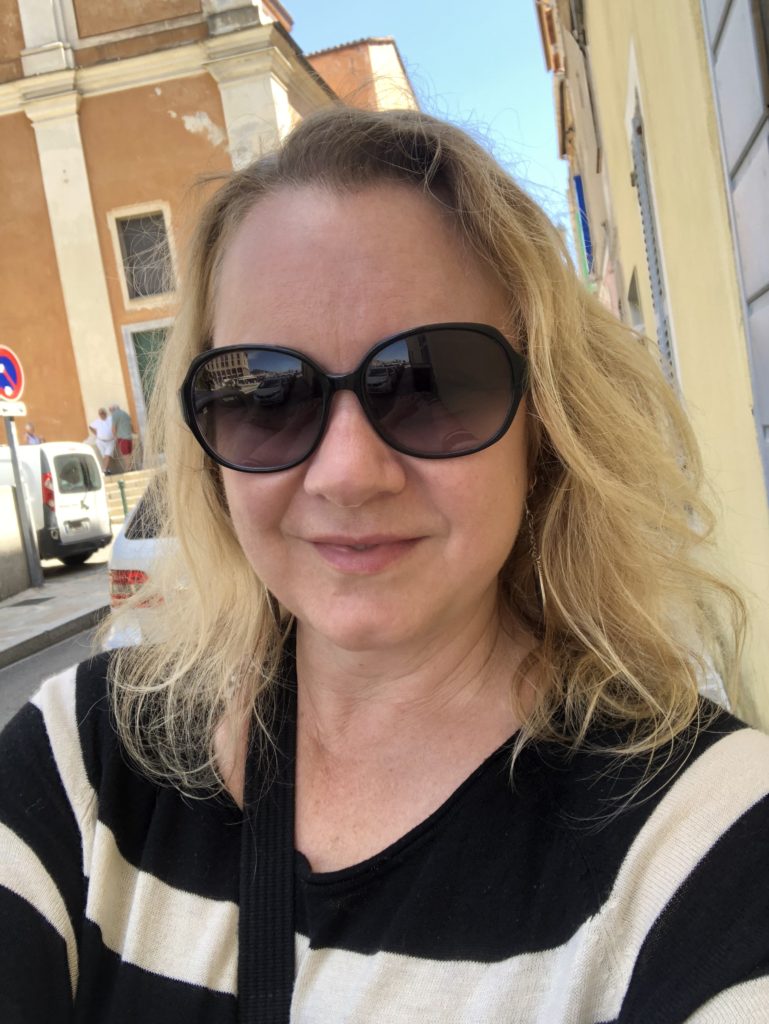 I'm glad to be home and back to blogging, but my family and I had a great time on vacation and I'll have all my memories of where my Goodwill wardrobe has gone. Where have you gone in your Goodwill finds?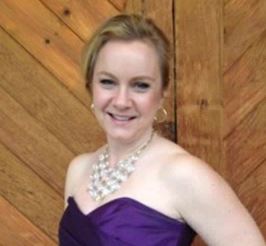 About The Blogger
Kirsten is a 40-something mom, wife and marketing professional. She loves all things crafty, tasty and fashionable, especially while being frugal. She enjoys hunting for treasures at her local Goodwill Keystone Area stores to decorate her home and wardrobe. Meet up with her at one of Goodwill's shopping events! Check the event pages for details.