This week all things green and Irish will be celebrated by many people, Irish or not. From green outfits and accessories, to food and beverages… a bit o' green is just what I needed to complete this look!
Blazers are back in this spring. I've seen slim cuts in bright colors and boxy, menswear styles in plaid. My outfit is based around this vibrant, velveteen paisley blazer from Talbots.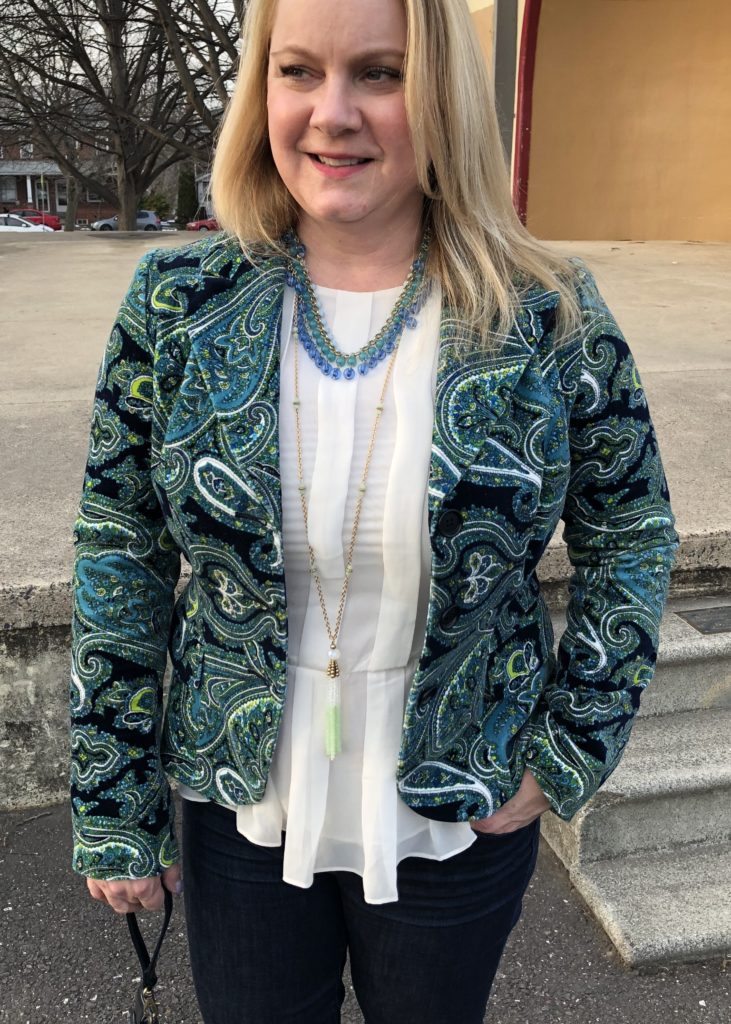 The fabric is soft and the colors and patterns are bold. Structured jackets like this retail at Talbots from $159 – $179, but I snagged this one at my local Goodwill Keystone Area store for just $7.25.
To balance the boldness of the blazer, I paired it with a basic pleated ivory peplum blouse from Ann Taylor, which was only $3.95 (retail $49.99).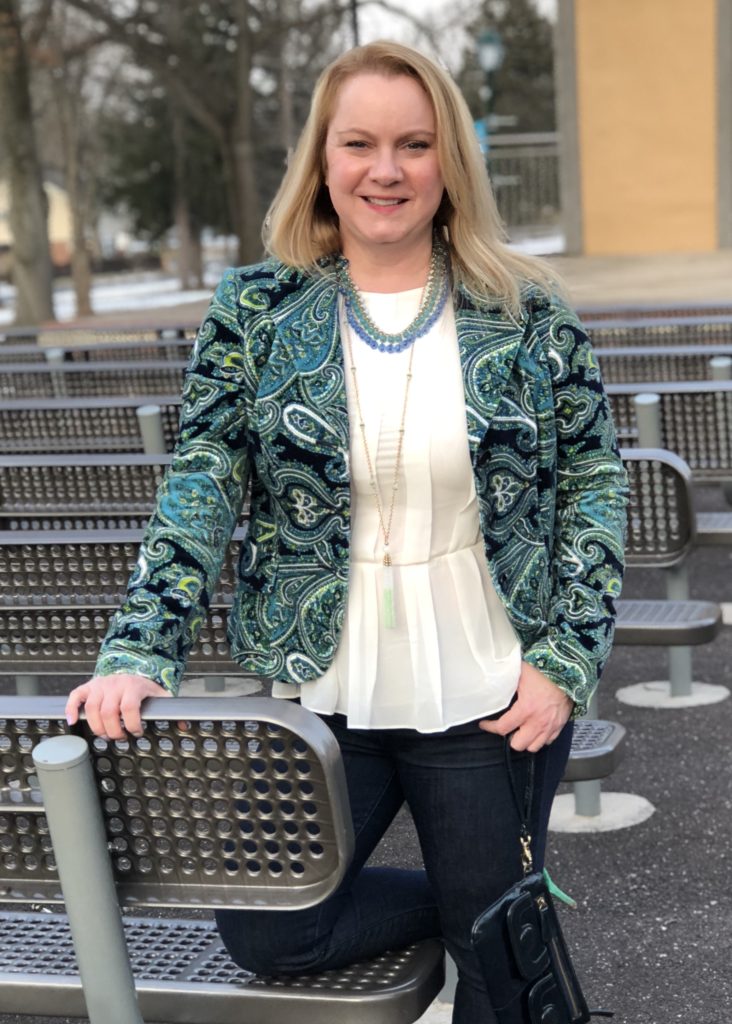 The classic dark denim from J. Brand – Skinny Cut "Eclipse" – were only $10.00 but sold for $188 when new.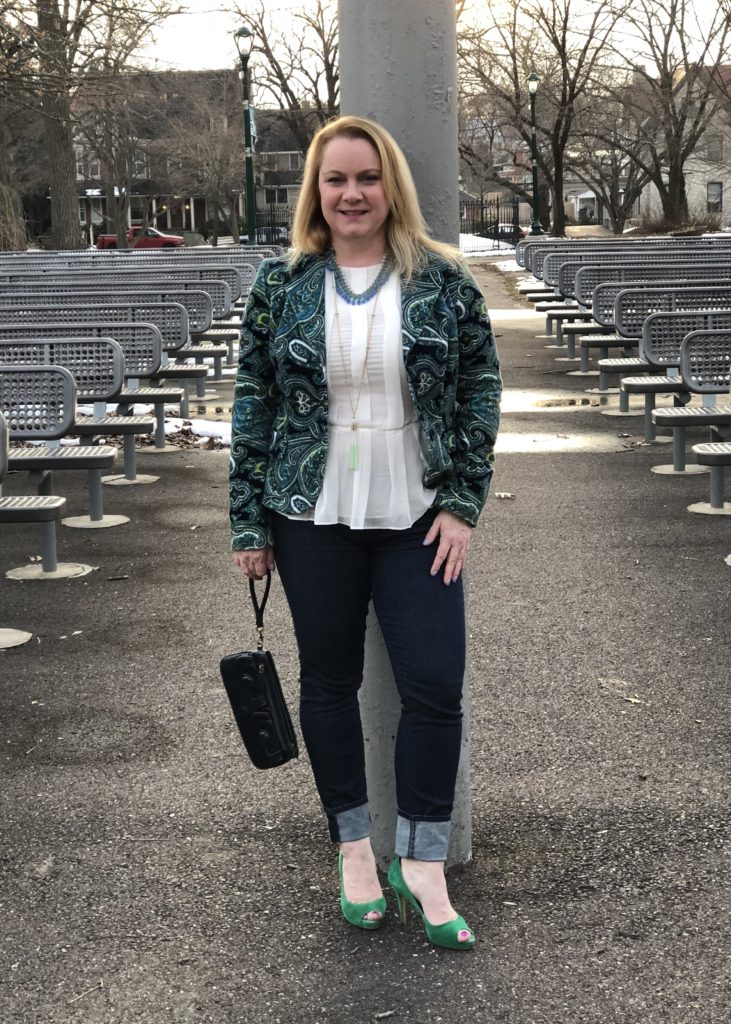 I haven't decided if I want to properly hem these or give them a raw edge, so for now I gave them a wide cuff. Dark skinny jeans are a staple in my wardrobe. They'll transition from boots now to heeled sandals for the summer.
I layered on the necklaces with two different styles – a beaded blue collar ($3.97) and a longer tasseled necklace ($1.97).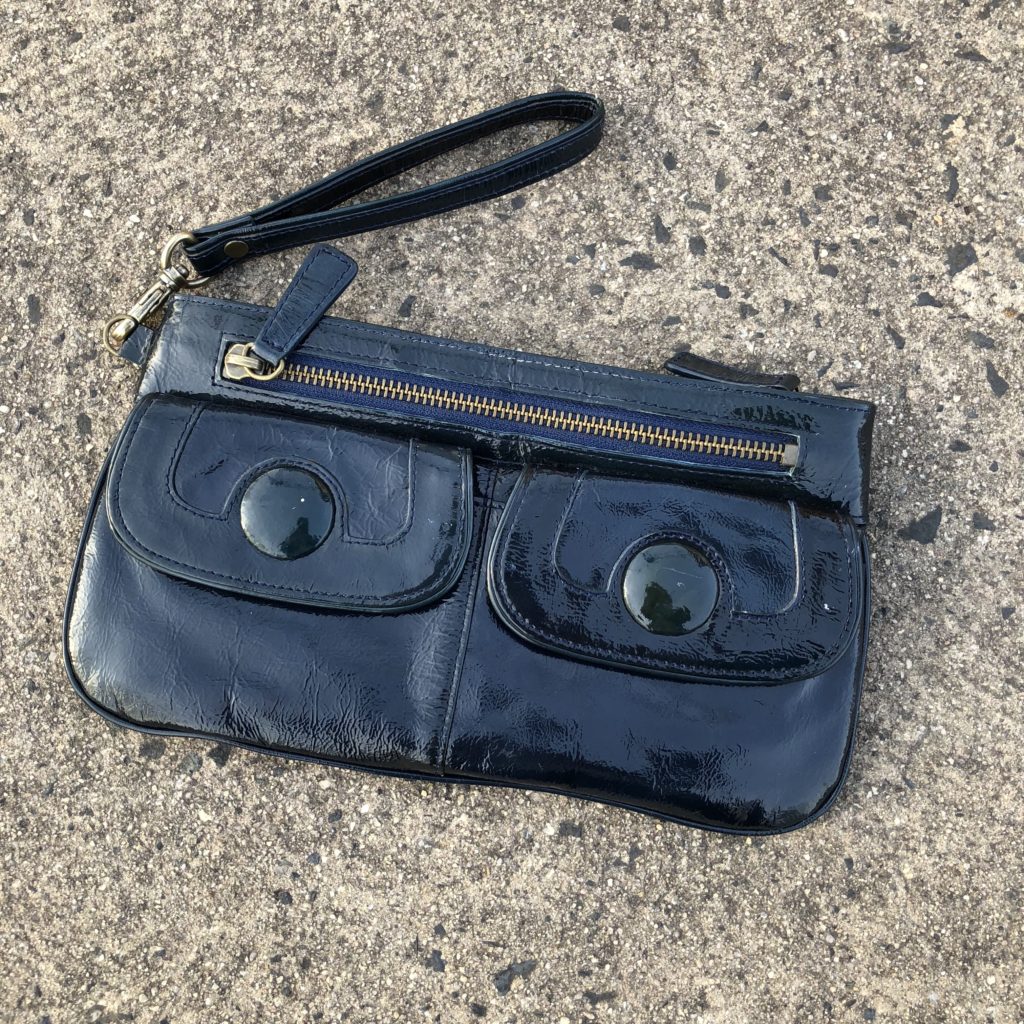 These accented the blue in the blazer, as did the patent leather navy clutch, which was originally from Nordstrom and probably retailed for around $60, but my cost was just $4.97.
Finally, the bit o' green I needed to complete this outfit was the kelly green suede peep-toe heels from Nine West.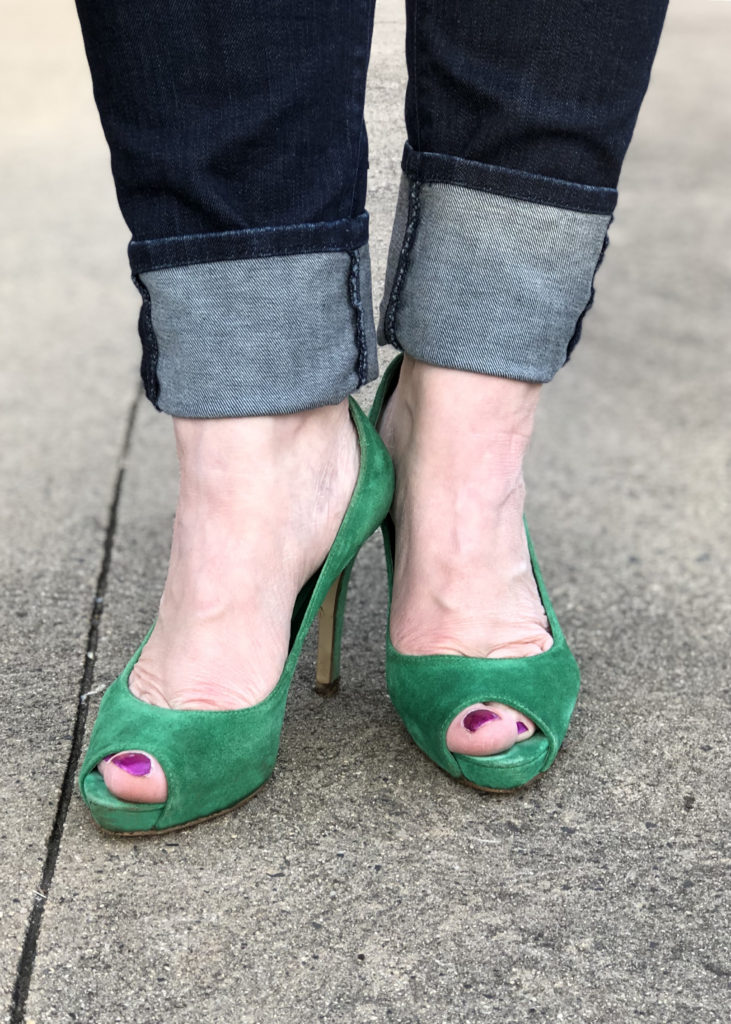 Their vibrant color stands out and makes a statement. They were $6.97 at Goodwill, but would have cost me around $89 at the mall.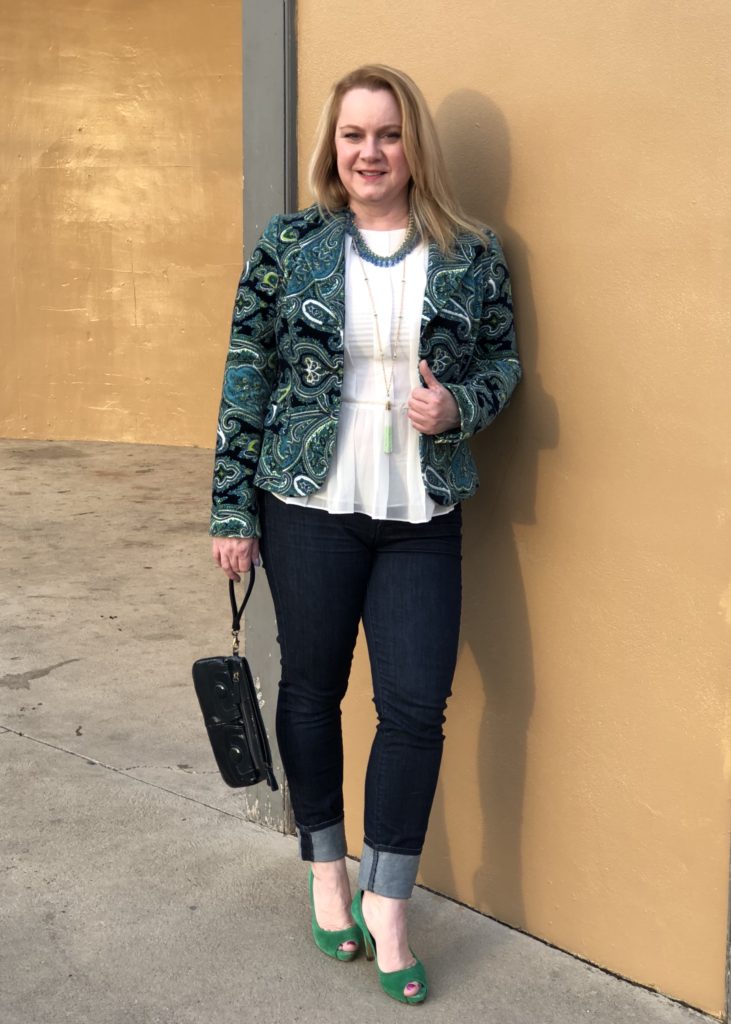 You don't have to have the luck of the Irish to get great deals like this. (I saved 94% off the retail cost of this outfit!) Visit your local Goodwill Keystone Store to find your own pot of gold clothing and accessories.
St. Patrick's Day Sale Announcement!
Sunday, March 17 get 17% OFF your purchase of $25 or more, see full details here!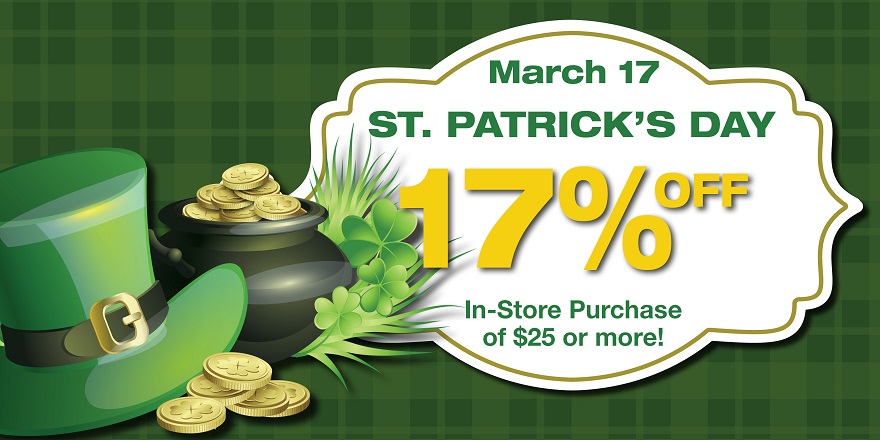 From my closet to yours,
Kirsten
Jacket: $7.25
Blouse: $3.95
Long Necklace: $3.97
Short Necklace: $1.97
Jeans: $10.00
Heels: $6.97
Bag: $4.97
Total: $39.08
Retail: $625+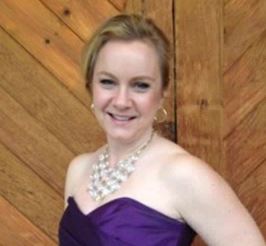 About The Blogger
Kirsten is a 40-something mom, wife and marketing professional. She loves all things crafty, tasty and fashionable, especially while being frugal. She enjoys hunting for treasures at her local Goodwill Keystone Area stores to decorate her home and wardrobe.