Every once in a while I challenge myself to create an outfit for around $5, so to do that I head to the bins at the Goodwill Keystone Area outlet in Reading. I wanted to have a chic, simple look and that made me think of a classic French Girl Style – which is defined online as "effortless elegance, and French girl outfits typically highlight one statement piece, instead of being comprised of two or three statement pieces each of which compete for attention."
Finding a complete outfit in one trip is usually the goal. I don't have to wonder what I have at home to match or go with a find. I started this look I'm calling "French Girl Style" with the pleated vegan leather skirt from Calvin Klein.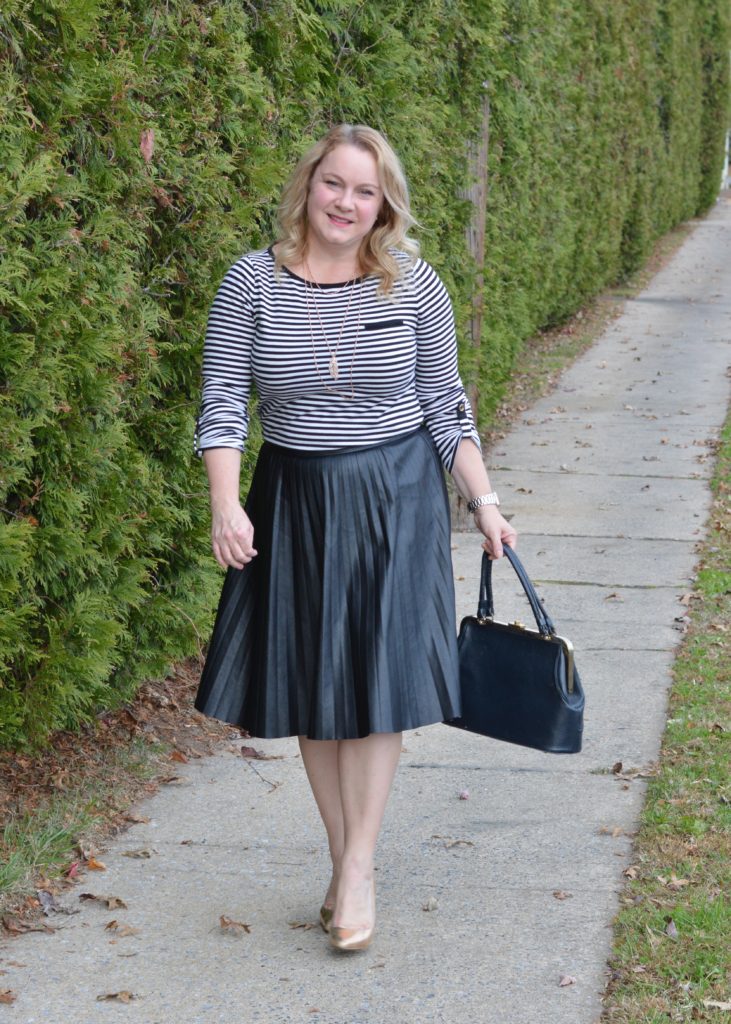 It was such a timeless piece and the midi-length was something new for me. The retail cost on this piece was probably around $109, but since clothing and accessories are sold by the pound Goodwill Outlet stores, I estimate the cost at around $1.00. Digging though the bins can unearth treasures and great finds, but it takes a little effort.
I decided to keep the outfit simple and looked for a top or blouse that would compliment the bottom. Stripes are a classic look and always a "do" in my book. This was a simple ¾ sleeve pocketed t-shirt from Jones New York.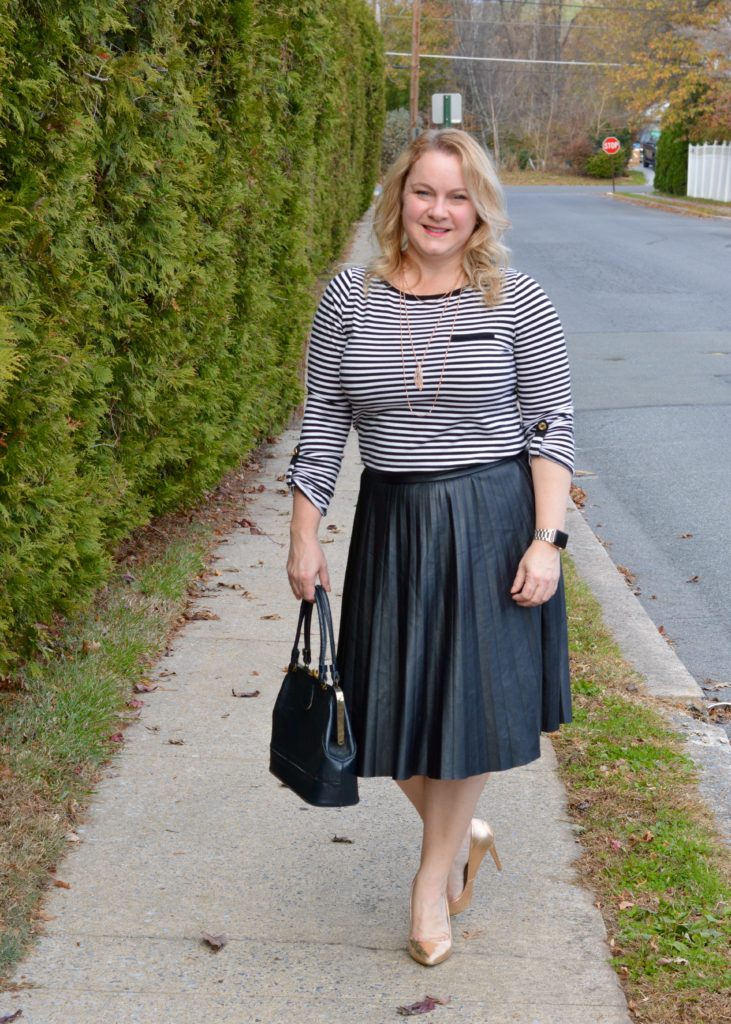 It has gold buttons as a detail on the gathered sleeves. I can easily pair it with jeans or trousers and throw a blazer or cardigan over it this winter. The retail price was around $49.
Since this look needed some sparkle, I added rose gold stilettos from Aldo.
Shoes are not sold by the pound at the outlets, but are around $2.25 a pair. Not a bad deal when you consider these Aldo heels were $80 when new!
Lastly, I needed a statement bag. This truly vintage black leather frame-style bag from Letisse probably dates to the 1960s.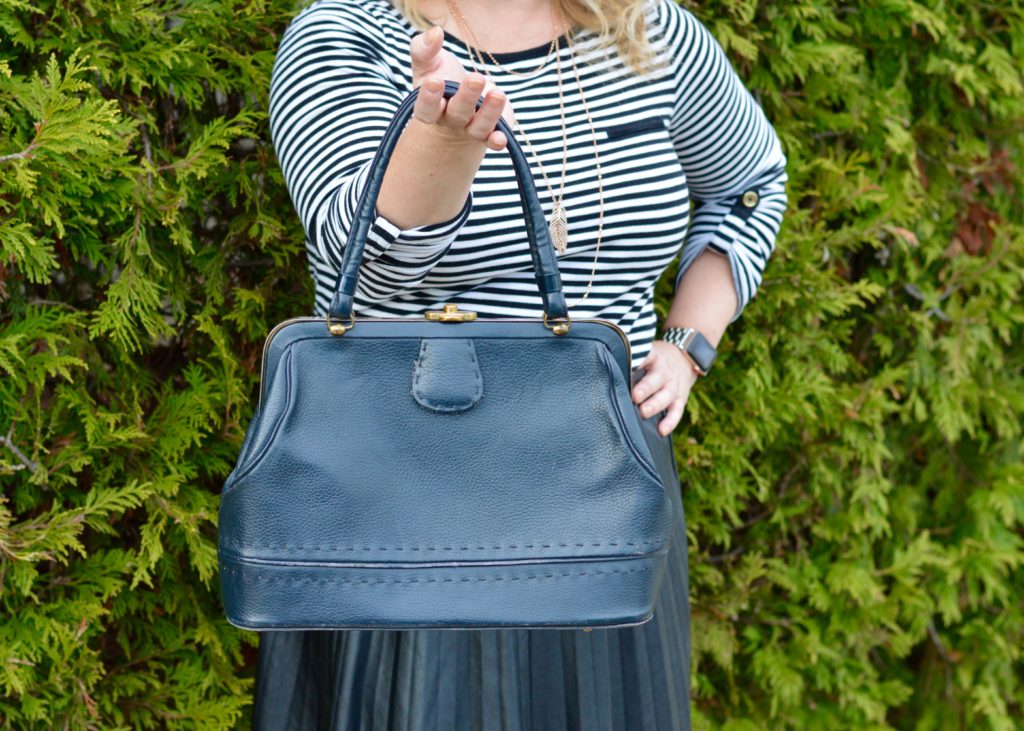 Amazingly, as I did research on the bag, I discovered it was a Reading, PA brand that began in 1949! Click here to read article.
What a fabulous discovery! The owner, Nicholas Braun sold Letisse in 1969 and retired, but the brand lives on online where you can find their vintage bags on sites such as eBay, Poshmark and Etsy.
So my "French Girl Style" brought me right back to Reading, where I found a bag that was originally designed and constructed right here in Berks County. Goodwill Keystone Area stores have many treasures and once in a while you can find something with a past worth researching. I'm going to look for more Letisse bags and uncover more about their local history.
From my closet to yours,
Kirsten
About The Blogger
Kirsten is a 40-something mom, wife and marketing professional. She loves all things crafty, tasty and fashionable, especially while being frugal. She enjoys hunting for treasures at her local Goodwill Keystone Area stores to decorate her home and wardrobe.