We've finally had some beautiful fall weather, with just a touch of coolness hinting at the chilly forecast to come. I've started to think about transitioning my wardrobe (as I always do at the change of seasons) so that I can more wear out of my favorite pieces.
I was thrilled to find this bell-sleeve Ann Taylor shift dress for just $6.50.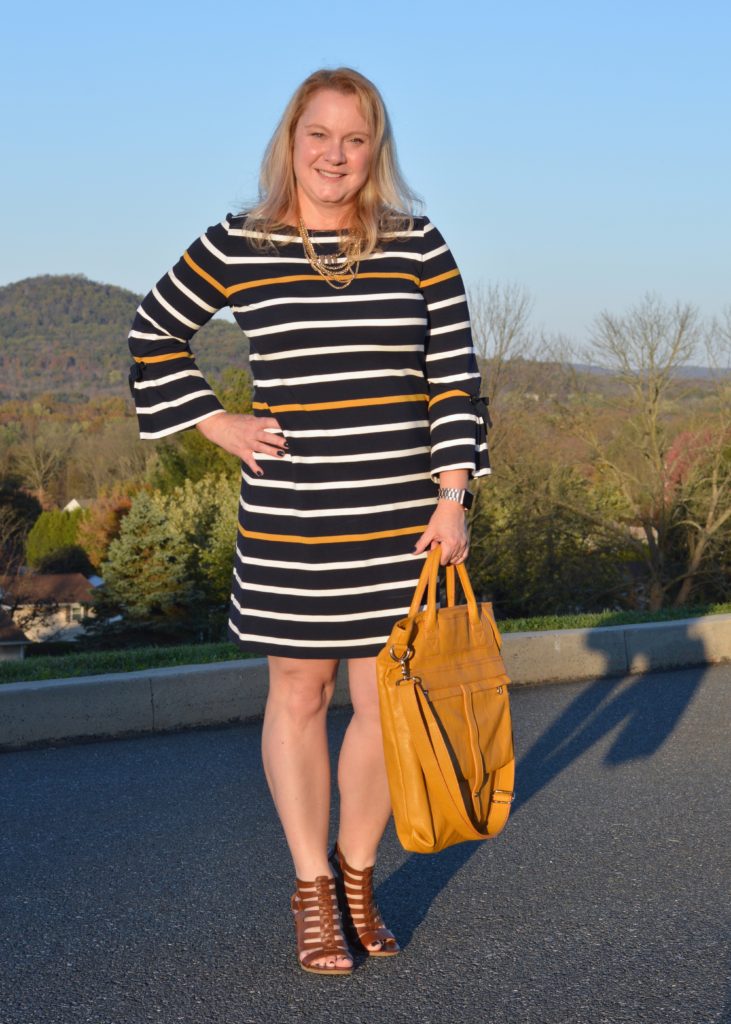 The navy, cream and harvest yellow stripes were perfect for autumn. The dress originally retailed for $119, so not a bad investment, especially if I can get two seasons worth of wear out it. I've mentioned before on the blog that I love patterns, textures and colors and I'm not one to shy away from horizontal stripes. I find it flattering on all shapes and sizes, especially if the article of clothing is well made.
To play off the stripes in the dress, I added these strappy, brown, stacked sandals for warmer weather.
I found them in like-new condition at the Reading Goodwill Keystone Area outlet for just $2.25, but their list price was $49.99! The bag has been featured on the blog before, but it was a perfect match with the dress, so I was happy to re-purpose it again. It is from CO-LAB, which is a popular vegan leather brand from Canada.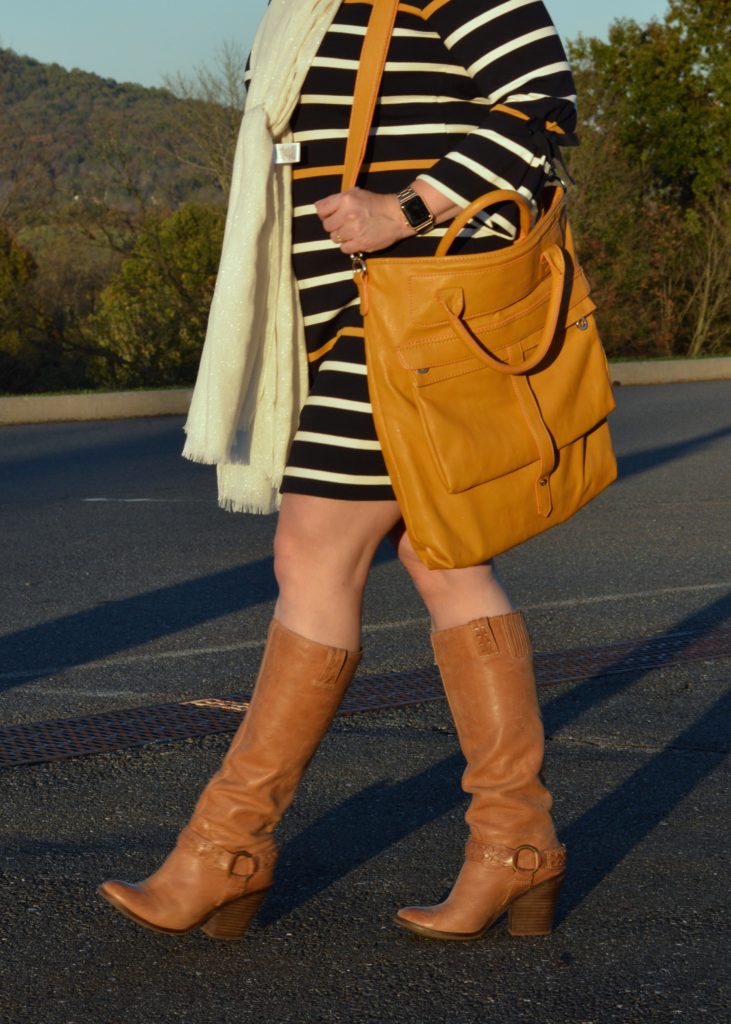 The necklace was a chunky, gold and stone, multi-layered style from Sugar Fix at Target. It was new-with-tags for $3.97.
For cooler weather, I added classic soft, brown leather riding boots and a cream scarf ($3.00).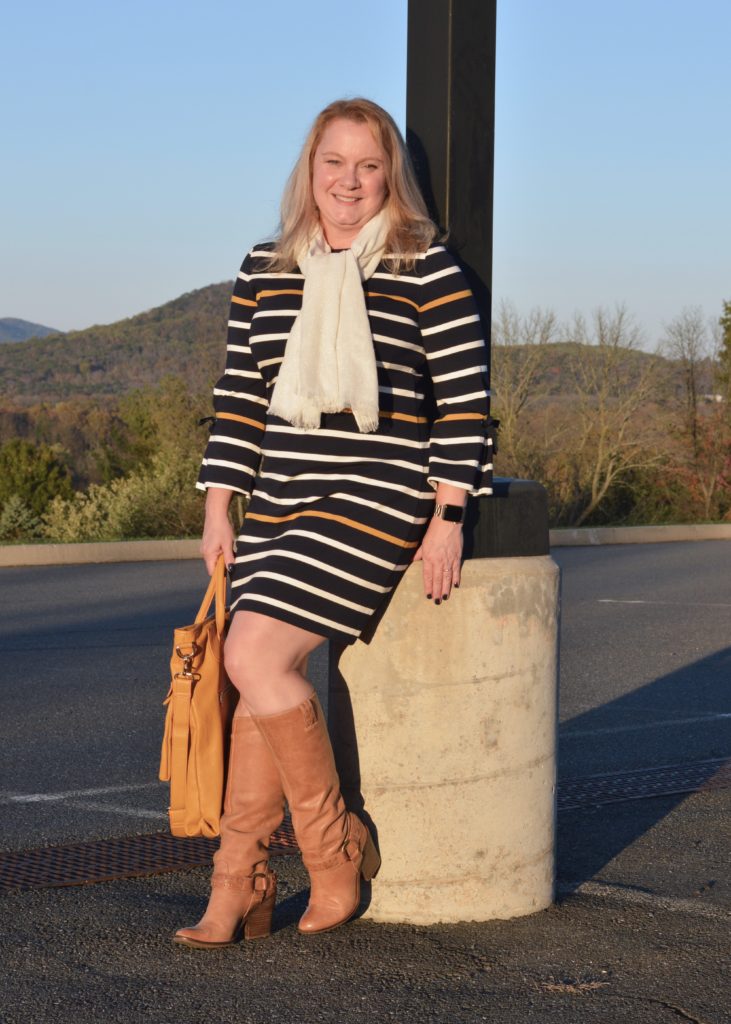 I purchased the Lucky Brand boots years ago at a local Goodwill and they are a staple in my wardrobe. They just get better with age. I'd probably also add tights and a chunky cardigan as winter sets in. But for right now, I have some options on how to style this versatile dress.
Think about how your fall purchases now can transition into winter. Goodwill Keystone Area stores are stocking up on sweaters and jackets and don't forget to check out the scarf selection as well!
From my closet to yours,
Kirsten
Dress: $6.50
Shoes: $2.25
Necklace: $3.97
Total: $12.72
Retail: $200+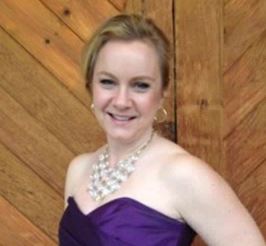 About The Blogger
Kirsten is a 40-something mom, wife and marketing professional. She loves all things crafty, tasty and fashionable, especially while being frugal. She enjoys hunting for treasures at her local Goodwill Keystone Area stores to decorate her home and wardrobe.