It's the most wonderful time of the year! My mailbox is full of seed catalogs and fashion magazines full of colorful and bright spring styles! Fashion is starting to break out of its winter doldrums, and at least on the printed pages, (Yes, I still love holding magazines or books in my hands) color and patterns spring eternal.
There may still be snow on the ground, but I'm ready to trade in my heavy sweaters and boots for lightweight fabrics and sandals. We're not quite there yet, but I am updating my wardrobe from ideas found in the March issue of InStyle Magazine.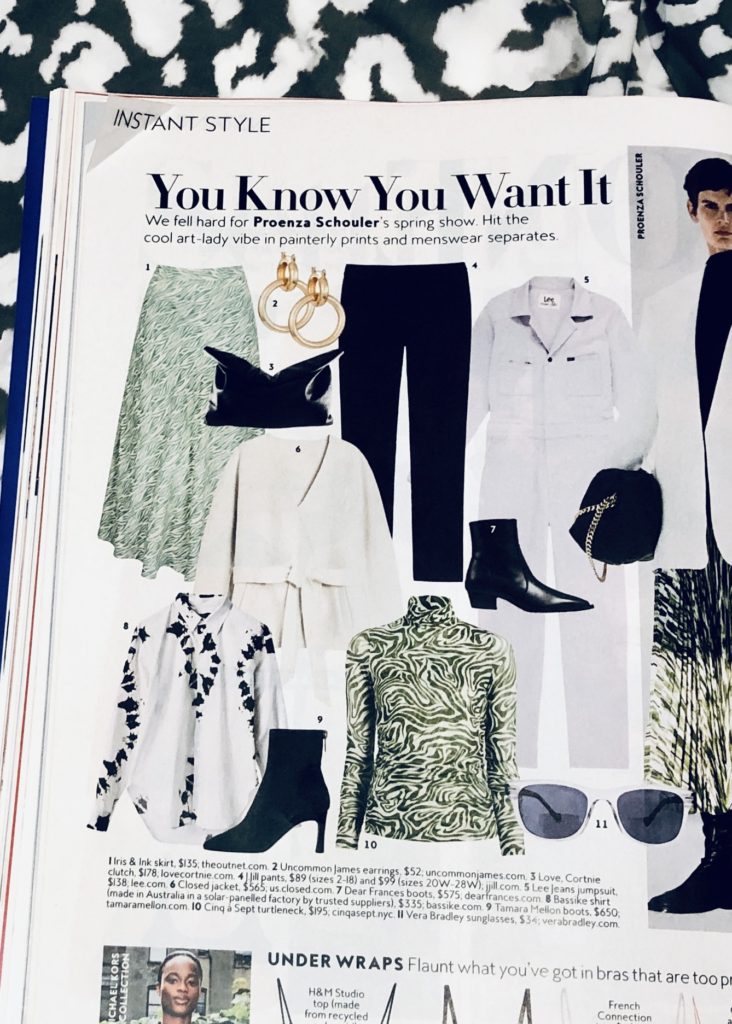 Today's blog outfit is my interpretation of Proenza Schouler's 2021 spring show and subsequent layout in InStyle Magazine. According to InStyle, their fashions are providing a "cool art-lady vibe with painterly prints." What caught my eye about the dress and what reminded me of the Proenza Schouler offerings were the similar colors and dramatic features – balloon sleeves and cropped ruffled hem. Who wouldn't want to look like a cool art-lady???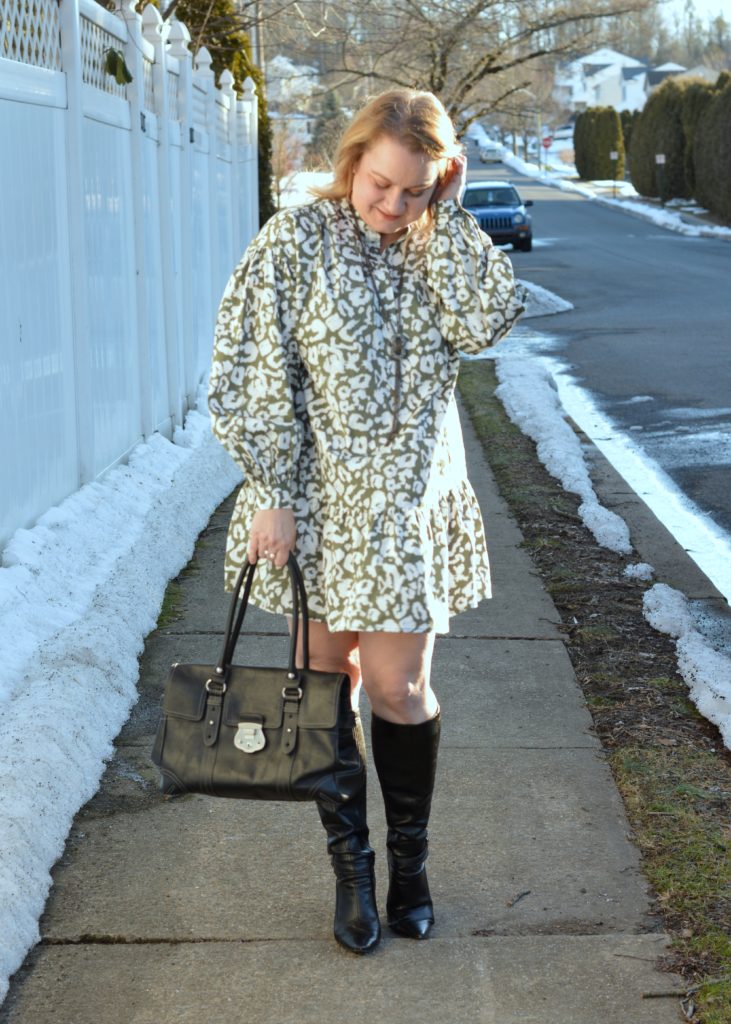 This tunic dress was new-with-tags from Elizabeth and James (a Kohl's brand). (Goodwill: $6.95; Retail $60). It is still currently for sale on their website. The magazine spread had a simple color palette – green, white, and black, so I decided to recreate the designer look on a thrifted budget.
I added dramatic stiletto-heeled Calvin Klein boots (Goodwill: $6.95; Retail $129)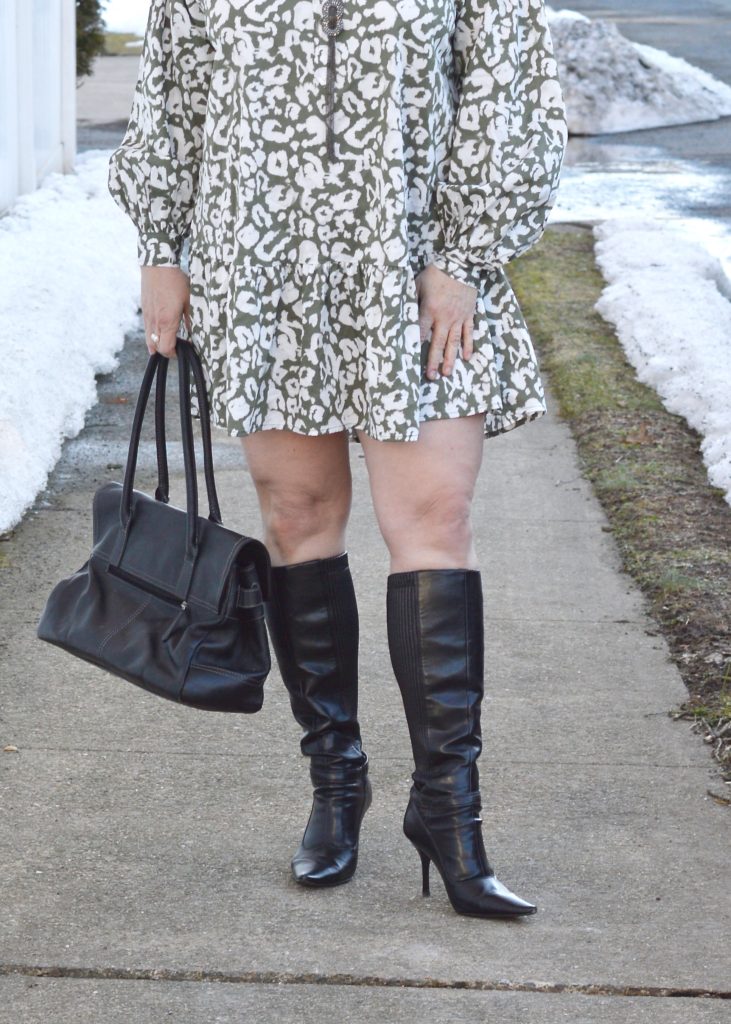 and a structured Etienne Aigner bag (Goodwill: $6.95; Retail $198)
to add the sharp black modern contrast to the artistic and romantic green and white flowy dress. I like the dichotomy of the colors and style. (Sunglasses and necklace were my own).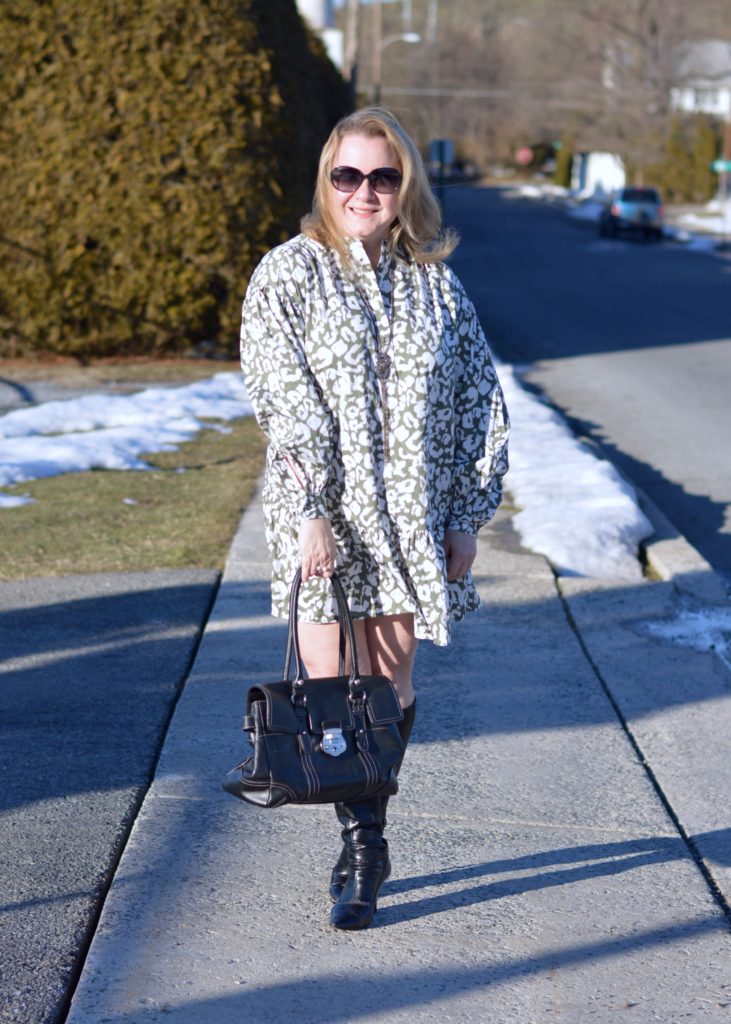 While I am not a slave to new fashion trends, I enjoy pulling inspiration from designers but recreating them on my terms and within my budget. Goodwill Keystone Area allows me the options and affordability to recreate whatever style I want – whether it is the latest trends or classic looks from any era.
From my closet to yours,
Kirsten
Dress: $6.95
Boots: $9.97
Bag: $6.97
Total: $23.89
Retail: $387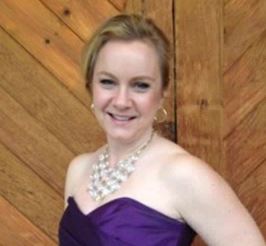 About The Blogger
Kirsten is a 40-something mom, wife and marketing professional. She loves all things crafty, tasty and fashionable, especially while being frugal. She enjoys hunting for treasures at her local Goodwill Keystone Area stores to decorate her home and wardrobe.