I've been a Goodwill gal for a long time, but this is the first time I got to shop for a gala outfit in a while. I work for a non-profit special education school, and our first large gala in a few years is happening soon. It's a major fundraiser for us, so it is an actual gala with beautiful decor, delicious food, fantastic auction items, and a musical performance by our students and adult participants.
Of course, I headed to Goodwill Keystone Area for my outfit. Since I am working the event, I needed something comfortable, stylish, and maybe a little sparkly. An obvious choice was an "lbd" (little black dress).
In this case, it is a lace overlay shift-style from Ann Taylor. (Goodwill: $6.99; Retail: $79). The only thing that would have made this dress more perfect work have been pockets!
The next important item was footwear. I needed shoes that were comfortable but wanted something fun. The rose-gold wedges from New York Transit were a great find.
The sturdy wedge will help me run around all evening assisting guests, and the neutral color elongates the leg, making this petite girl appear a bit taller! (Goodwill: $7.47; Retail: $69)
Accessories included a rose-gold beaded necklace from the Goodwill Keystone Area Boutique in the Phoenixville Store ($4.99) and a striped Loft clutch, found new-with-tags for $6.97. (Retail: $49).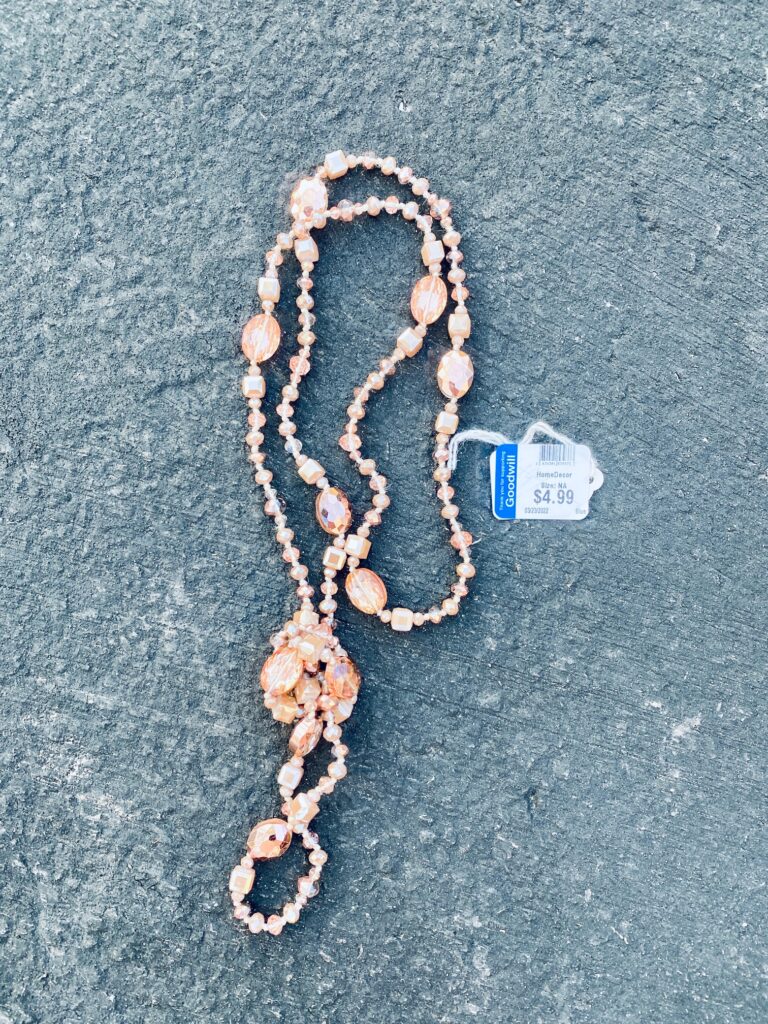 Goodwill should be your first choice when looking for formalwear. For something you only wear for one or maybe two events, thrifting fancy duds is a great way to save money and help your community and environment. Goodwill Keystone Area offers so many different options for your wardrobe – from extremely casual to black tie, and it should be your go-to for whatever your closet needs!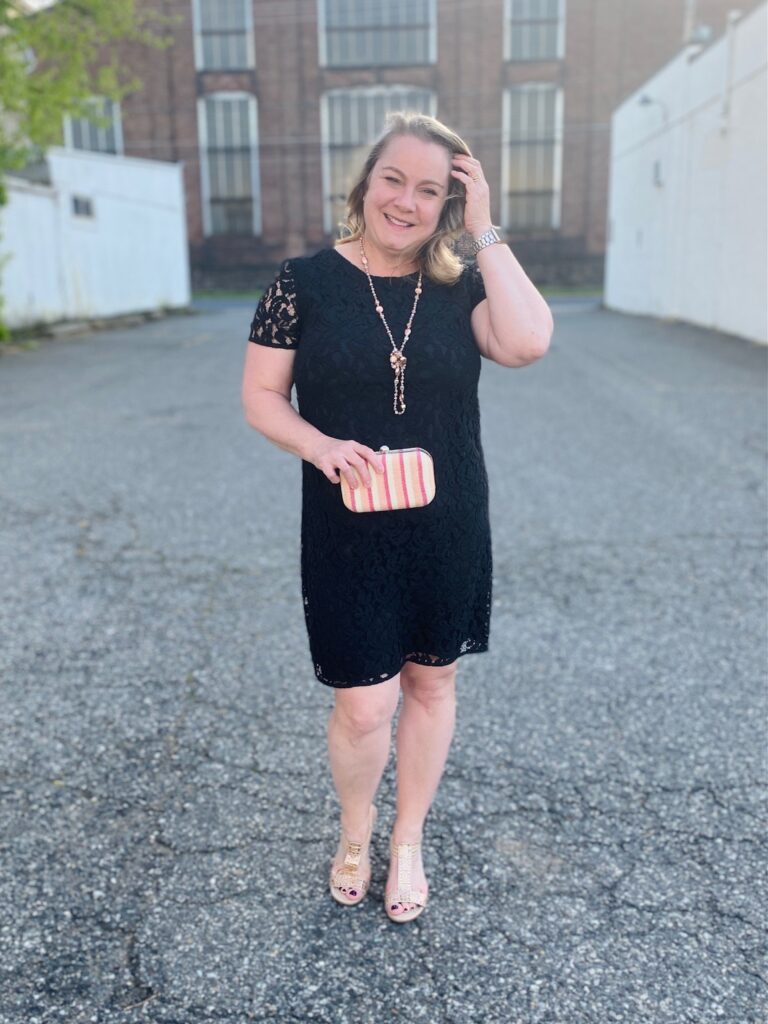 From my closet to yours,
Kirsten
Dress: $6.99
Shoes: $7.47
Necklace: $4.99
Clutch: $6.97
Total: $26.42
Retail: $230+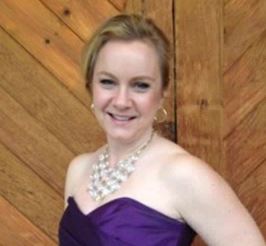 About The Blogger
Kirsten is a 40-something mom, wife and marketing professional. She loves all things crafty, tasty and fashionable, especially while being frugal. She enjoys hunting for treasures at her local Goodwill Keystone Area stores to decorate her home and wardrobe.