With Valentine's Day just a few weeks away, my wardrobe color palette has started trending toward reds and pinks. This outfit would be perfect for a casual date on the big day, but is also business or weekend appropriate.
The look started with this paisley-patterned dress from Banana Republic.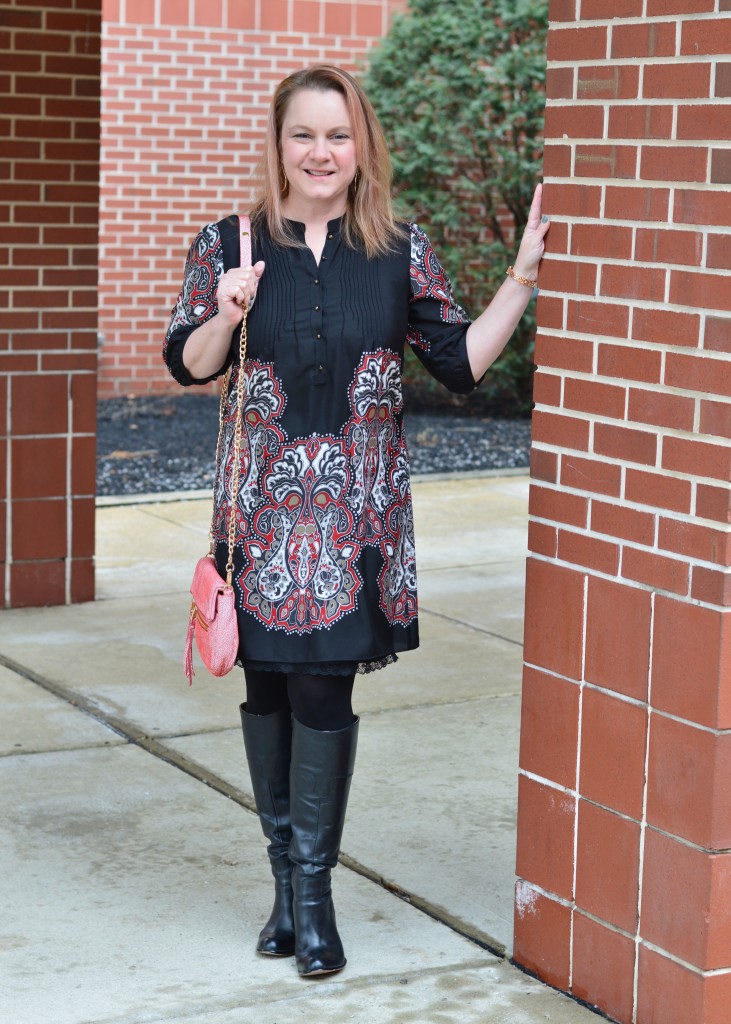 The black, grey, red and white pattern sets a beautiful tone for the outfit. The delicate pin tucks on the front and the lightweight fabric add to the feminine feel of the dress. Banana Republic is one of those brands that continue to turn out classic pieces that stand the test of time. This dress sold for about $118 when new; I picked it up for $5.50.
To make the red of the dress pop, I added a vegan leather jacket from Baccini.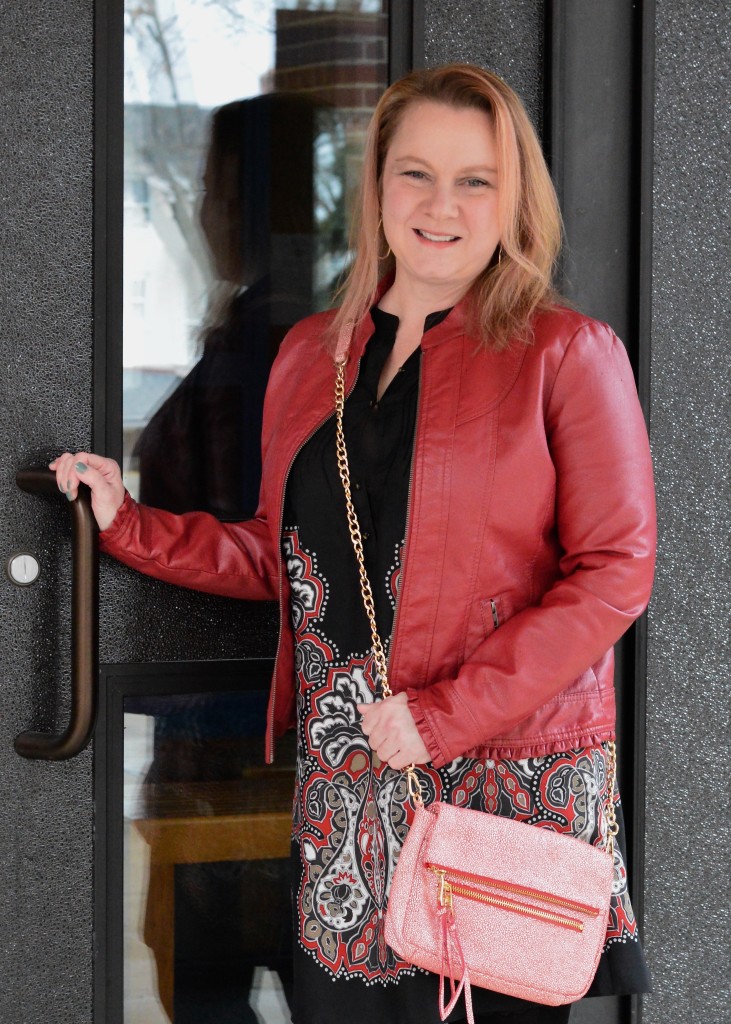 The hem and sleeves are edged with ruffles with echo the feminine feel of the outfit, yet the color and cut give it a modern edge. For $7.50, I got a good deal on this unique piece, which retailed for around $68.
Black boots are a classic choice and I have lots of pairs, but I never turn down another good deal when I find it at Goodwill. These Dolce Vita leather boots are sleek and well fitted.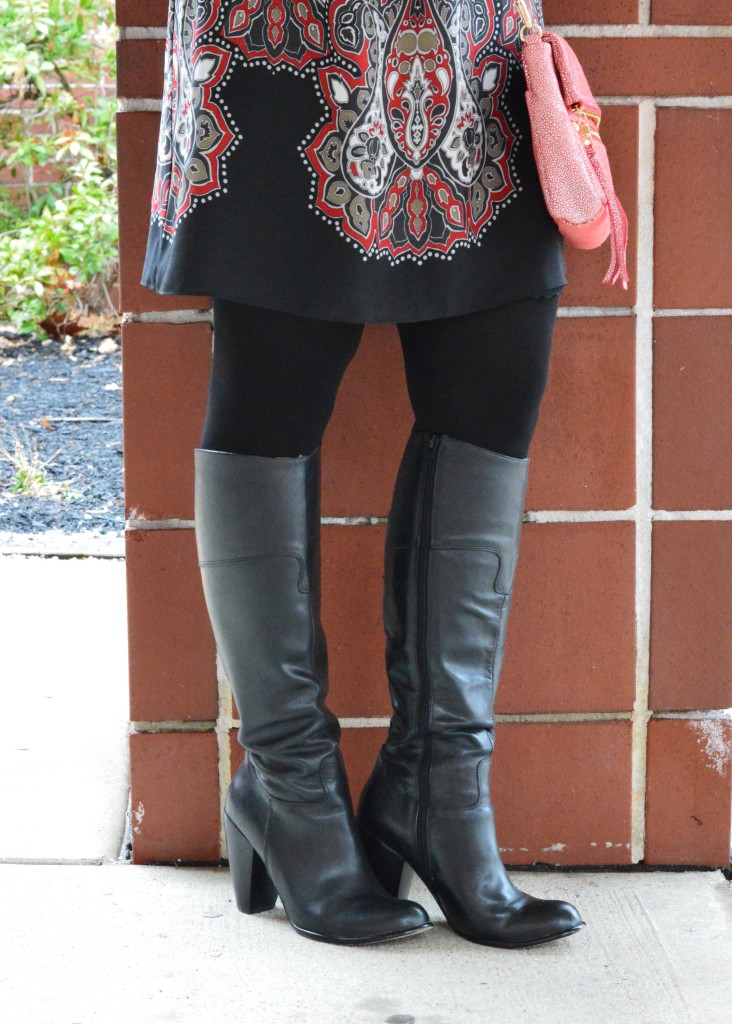 The medium stacked heel is not too tall to be uncomfortable, but gives me a little height. According to the internet, "Dolce Vita designs cool, playful-yet-sophisticated shoes that are equally home at work and at play. The brand quickly became known for eye-catching, on trend designs and took its place as a beloved staple in wardrobes all over." These boots would have cost about $220, so I didn't mind investing $10.
Finally, the red and white, gold-chained cross body bag from Sorial, was one of those pieces I had to investigate in the store before I bought it.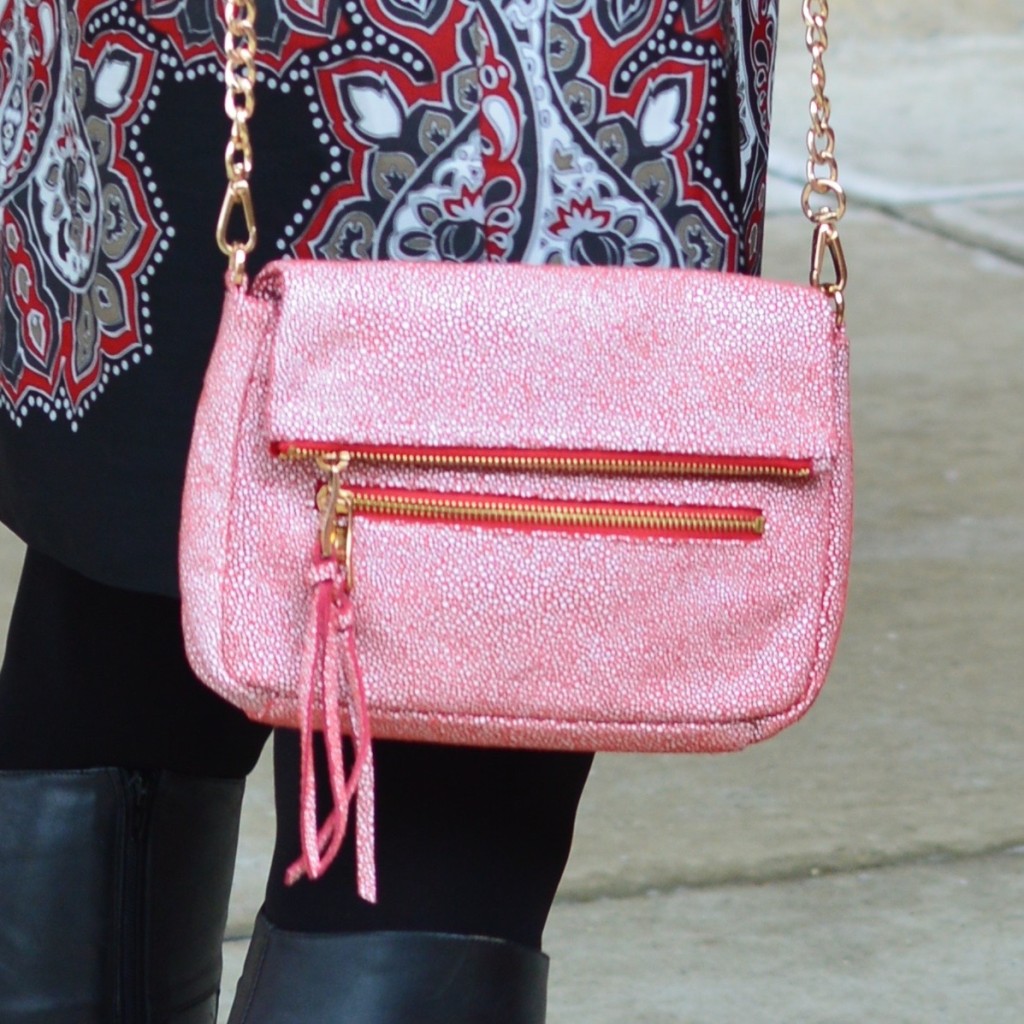 By feeling the soft, supple, pebbled leather, I knew it was a higher-end brand. After googling the label, I found that "Sorial continues to provide effortless designs to over 300 specialty and department stores nationwide and outside of the U.S. and has been worn on A-list celebrities such as Vanessa Hudgens, Taylor Swift and Reese Witherspoon." SOLD! This bag was $9.97, but retailed for about $120.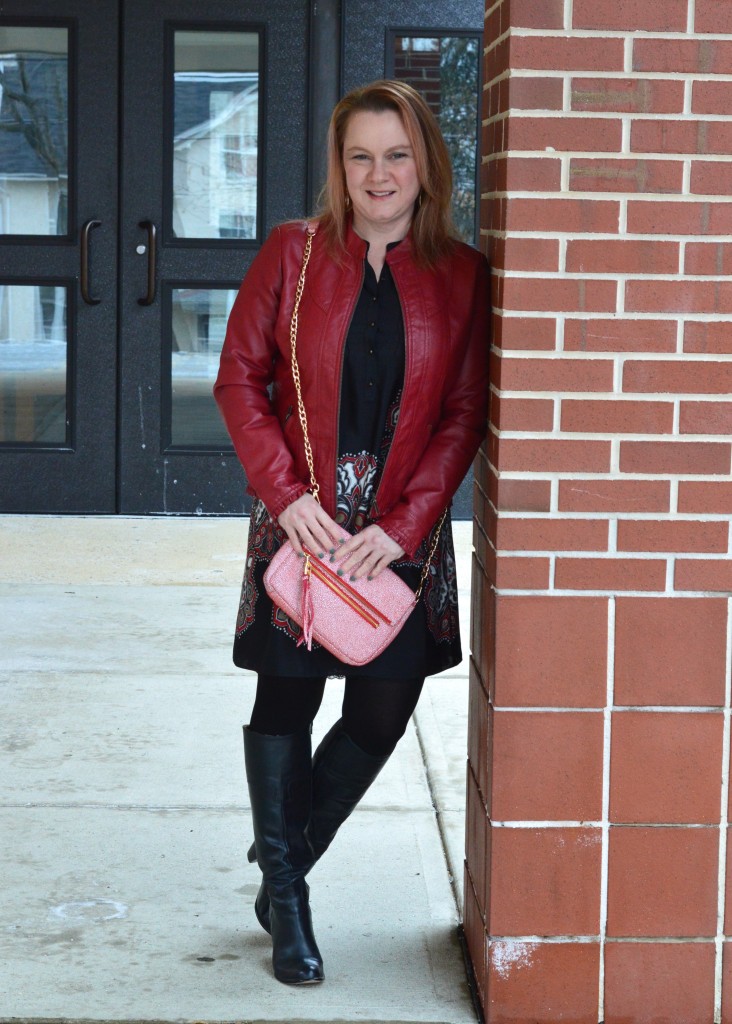 As we're headed toward cupid's big day, it's easy to find romantic colors and details on clothing and accessories at your local Goodwill Keystone Area stores. Luckily the clothing is sorted by color in most locations, so head to the red/pink section and find a new outfit!
Dress: $5.50
Jacket: $7.50
Boots: $10.00
Bag: $9.97
Total: $32.97
Retail estimate: $526
Speaking of red, be sure to check out Goodwill Keystone Area's Red Tag Sale on Wednesday, January 31, see complete details here!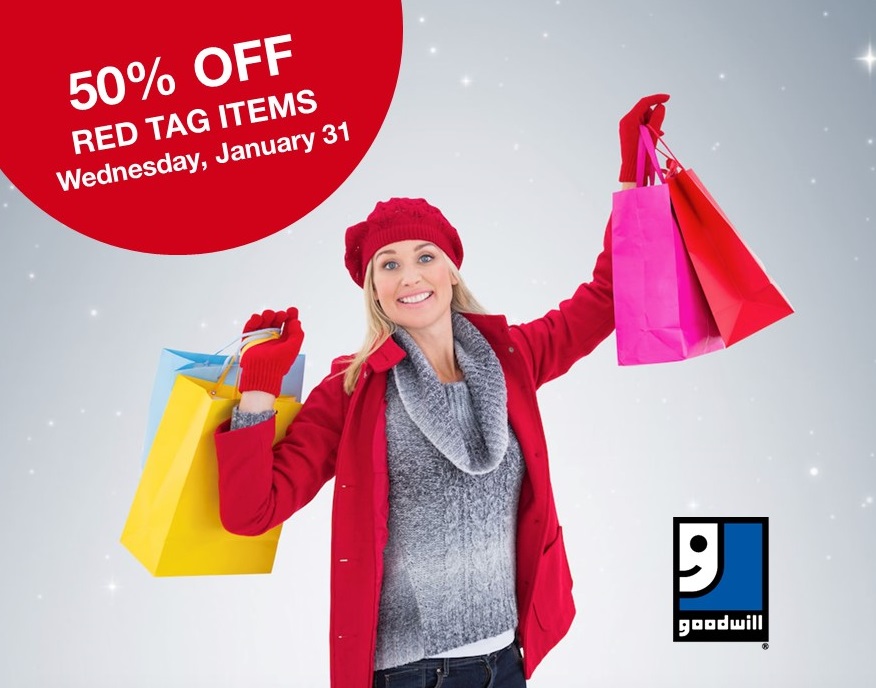 From my closet to yours,
Kirsten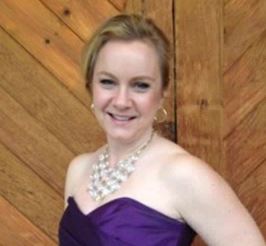 About The Blogger
Kirsten is a 40-something mom, wife and marketing professional. She loves all things crafty, tasty and fashionable, especially while being frugal. She enjoys hunting for treasures at her local Goodwill Keystone Area stores to decorate her home and wardrobe. Meet up with her at one of Goodwill's shopping events! Check the event pages for details.