One of these photos is not like the other. Do you notice the small but subtle change?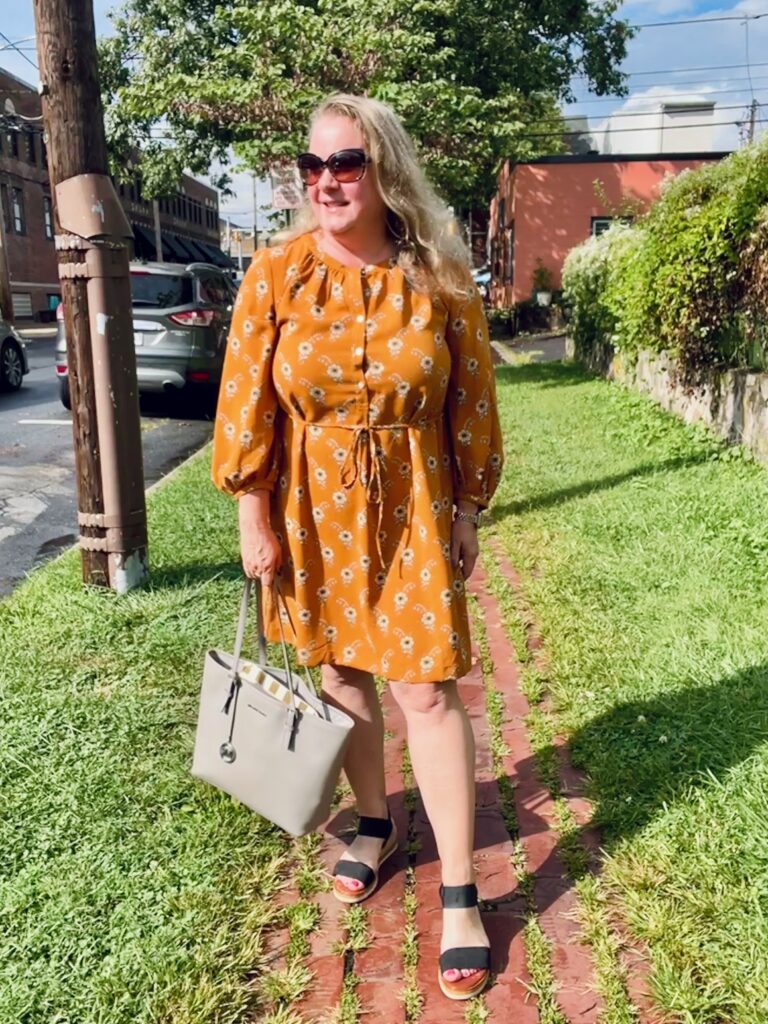 Often, dresses come with matching fabric belts attached in a predetermined location with small fabric loops. Sometimes, these belts make it through the donation process intact, and sometimes they are missing. Either way, there is so much room for improvement with a new belt!
The loops are often not placed at the best spot on your body for maximum appeal. A belt should often sit at the smallest part of your waist to flatter your figure. If you use the ones that came with your dress, it may not be the right spot for you. With small, sharp scissors, it's easy to snip off these little loops and free the belt.
Next, hit up the belt section at your local Goodwill Keystone Area and find a bolder belt that makes a more significant statement. It could be wider, a different color, or even metallic. You could even use a thinner scarf. Be creative! I chose a patent leather belt that was about 2" wide. It cinches in my waist and adds a pop of color.
Just because an accessory is included with your purchase, it doesn't mean you have to use it. Make an outfit more personal by changing something as simple as the belt. Try it and check out the belt section next time you are thrifting!
From my closet to yours,
Kirsten
Loft dress $7.99
Belt: $2.99
Sandals: $7.99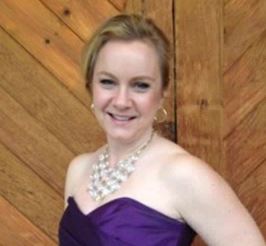 About The Blogger
Kirsten is a 40-something mom, wife and marketing professional. She loves all things crafty, tasty and fashionable, especially while being frugal. She enjoys hunting for treasures at her local Goodwill Keystone Area stores to decorate her home and wardrobe.