According to Wikipedia: "Athleisure is a trend in fashion in which clothing designed for workouts and other athletic activities is worn in other settings, such as during work, casual or social occasions. Athleisure outfits are yoga pants, tights and leggings that "look like athletic wear" and are characterized as "fashionable, dressed up sweats and exercise clothing". The idea is that gym clothes are supposedly making their way out of the gym and becoming a larger part of people's everyday wardrobes."
I couldn't have said it any better and that basically sums up the athleisure trend. I am not usually one to wear sweats or yoga pants in public (unless I am going to a fitness class or for a run), but I've seen a lot of online bloggers and fashionistas embracing this trend.
This very casual look started with the black polyester/spandex Nike jacket.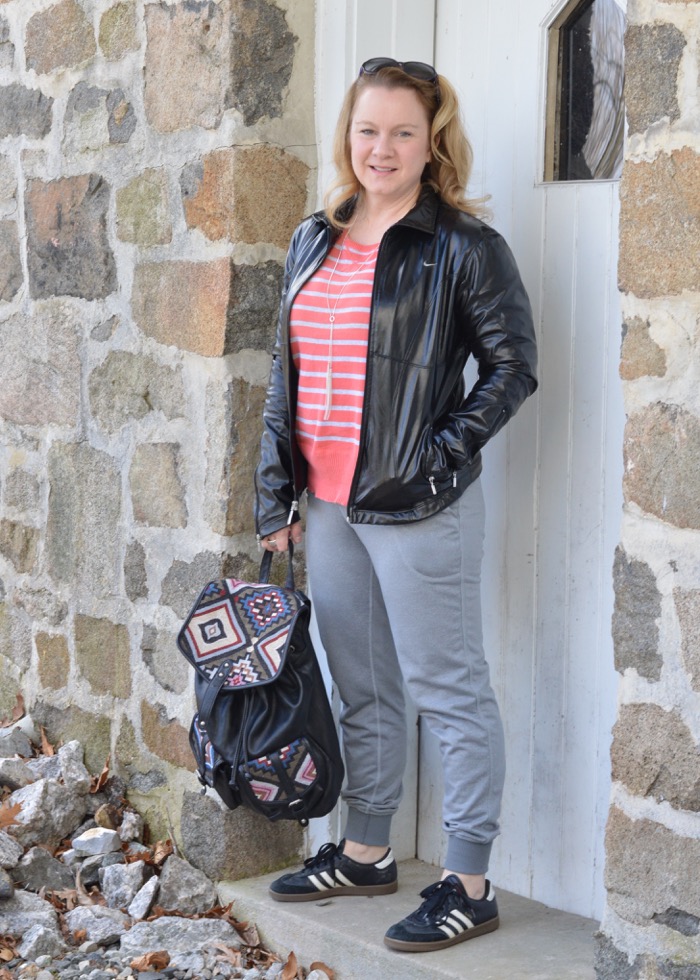 The zippers on the sleeves and pockets added interesting detail. This coat would work equally well with a dressier outfit since it has a faux-leather vibe. The grey joggers from City Sports were comfortable and practical with their soft fit and convenient pockets. The coral and grey striped lightweight sweatshirt was by Sonoma, a Kohl's brand.
With an outfit like this, you needed equally casual accessories: a simple silver tassel necklace, Samba Classic sneakers by Adidas and a colorful, roomy backpack (originally from Target).
With consumers wanting to be comfortable and stylish, I see the trend growing, with many designers already featuring specific athleisure lines in their collections. But, you can easily recreate these looks with pieces you find at Goodwill Keystone Area stores.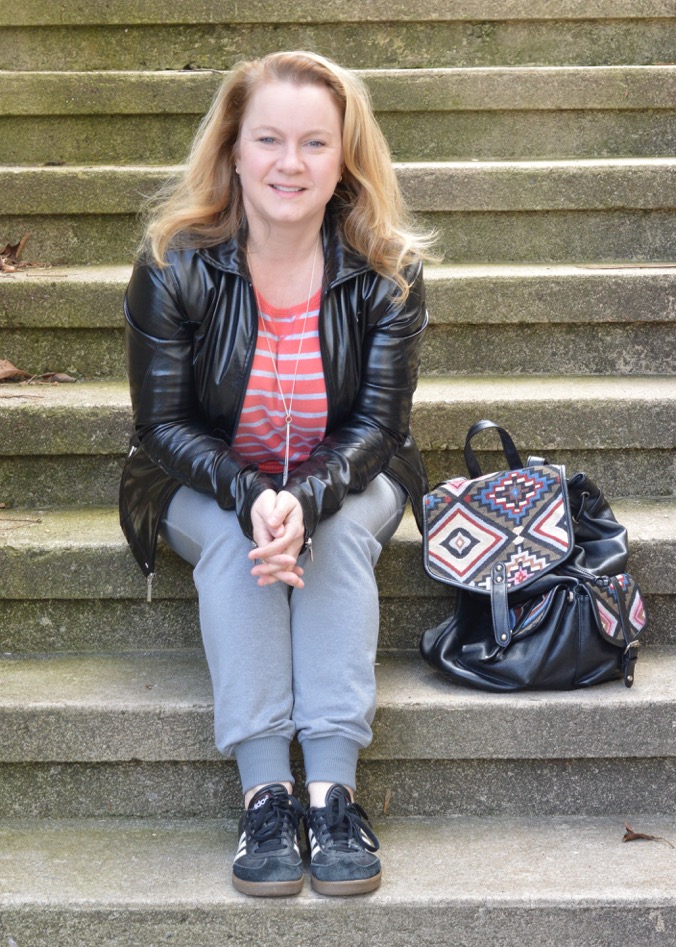 Pants: $3.95
Sweater: $3.95
Necklace: $1.97
Jacket: $3.25 (half off day)
Shoes: $2.25 (Outlet)
Total: $15.37
From my closet, to yours…
Kirsten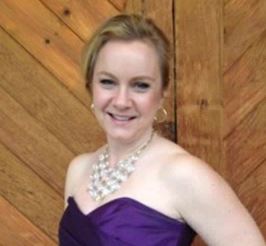 About The Blogger
Kirsten is a 40-something mom, wife and marketing professional. She loves all things crafty, tasty and fashionable, especially while being frugal. She enjoys hunting for treasures at her local Goodwill stores to decorate her home and wardrobe. She is a stylist and volunteer for the fundraiser the Goodwill Runway Show, which is held every spring in Reading, PA.