The weather has been all over the place lately and on a recent sunny Saturday, I spent some quality time at the Reading Public Museum. They have a fabulous sculpture garden, scenic views and walking trails along the Wyomissing Creek, as well as a museum full of rotating exhibits and a separate planetarium.
It was a warm afternoon and I was feeling artistic, so I paired a bohemian blouse with flared jeans, boots and a classic handbag.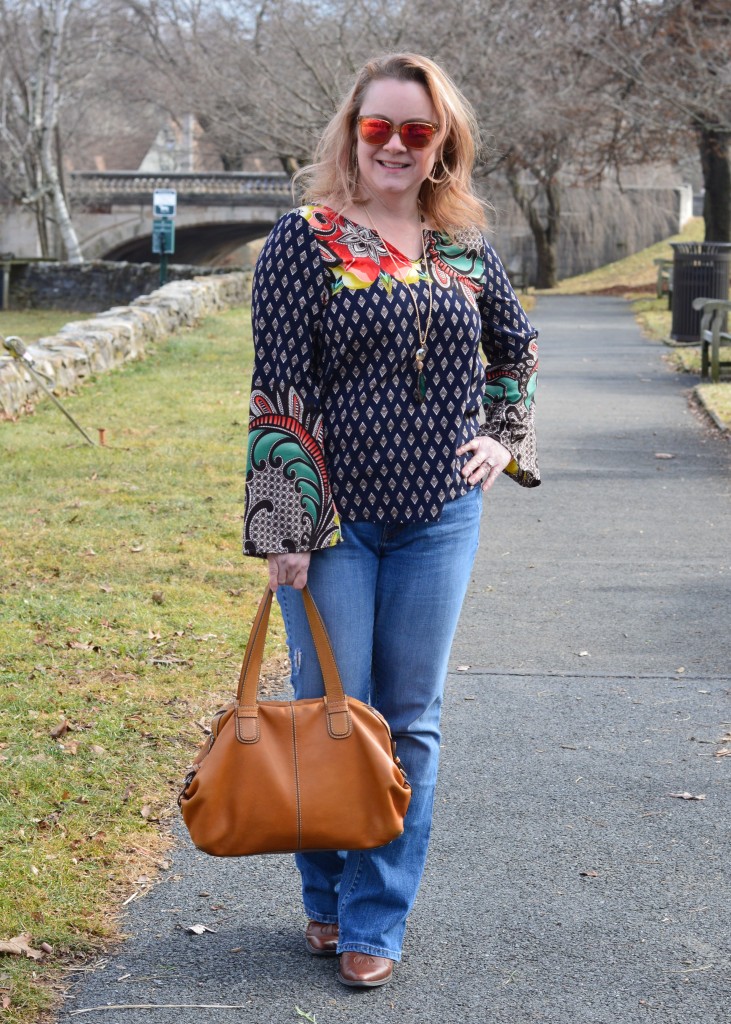 The peacock-printed blouse from West Kei has the flowing and dramatic bell sleeve trend that I love lately. The colors and patterns were fun and playful.
This brand has been sold through the online Stitch Fix service as well as at national retailers. It would have retailed for about $50.
Because it was still a winter day, I brought along my red vegan leather jacket from a recent blog.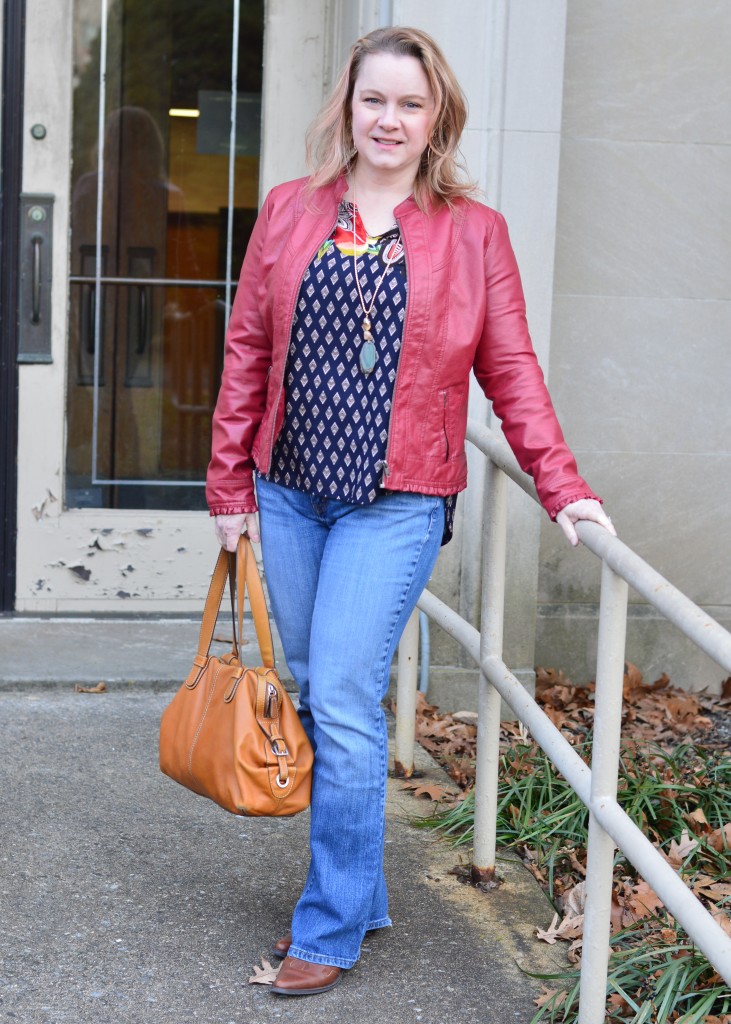 It suited the casual feel of the outfit and added another layer of color.
Instead of skinny jeans, and in keeping with the carefree feel of the blouse, I wore a pair of flared Levi's.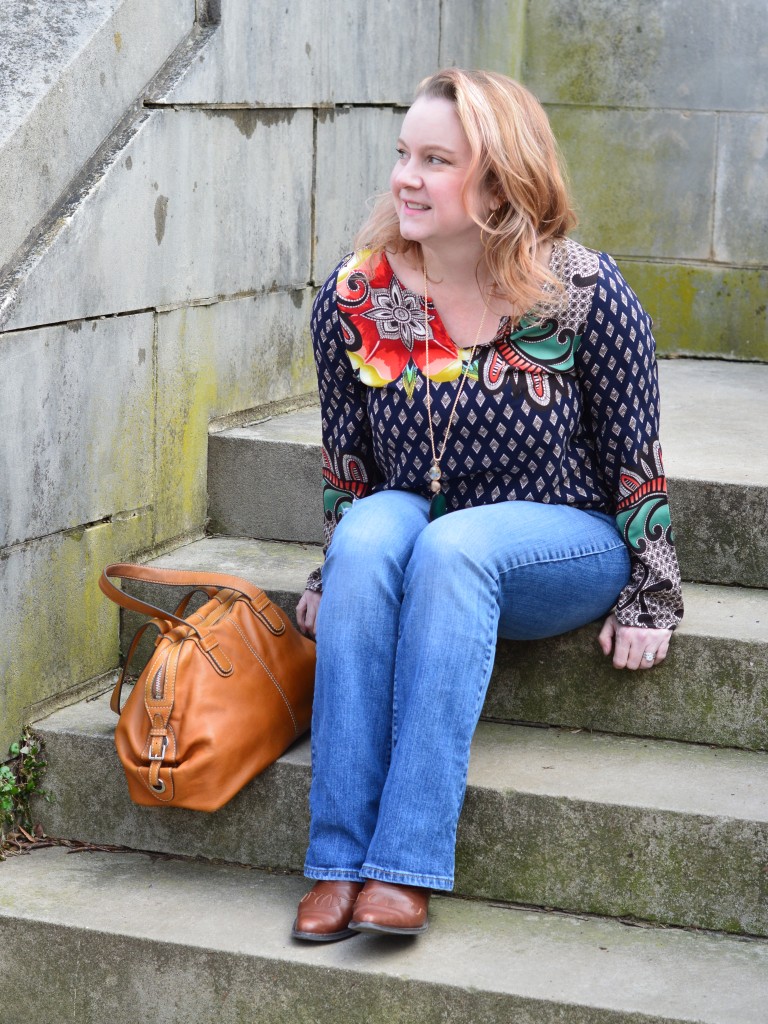 Jeans are one of the great things I love to find at Goodwill Keystone Area stores. They are already soft and broken in and have the feel of a well-loved pair of your favorite jeans, right from the beginning!
With the length of the jeans, I needed a slight heel and these dark brown boots from Makron fit the bill.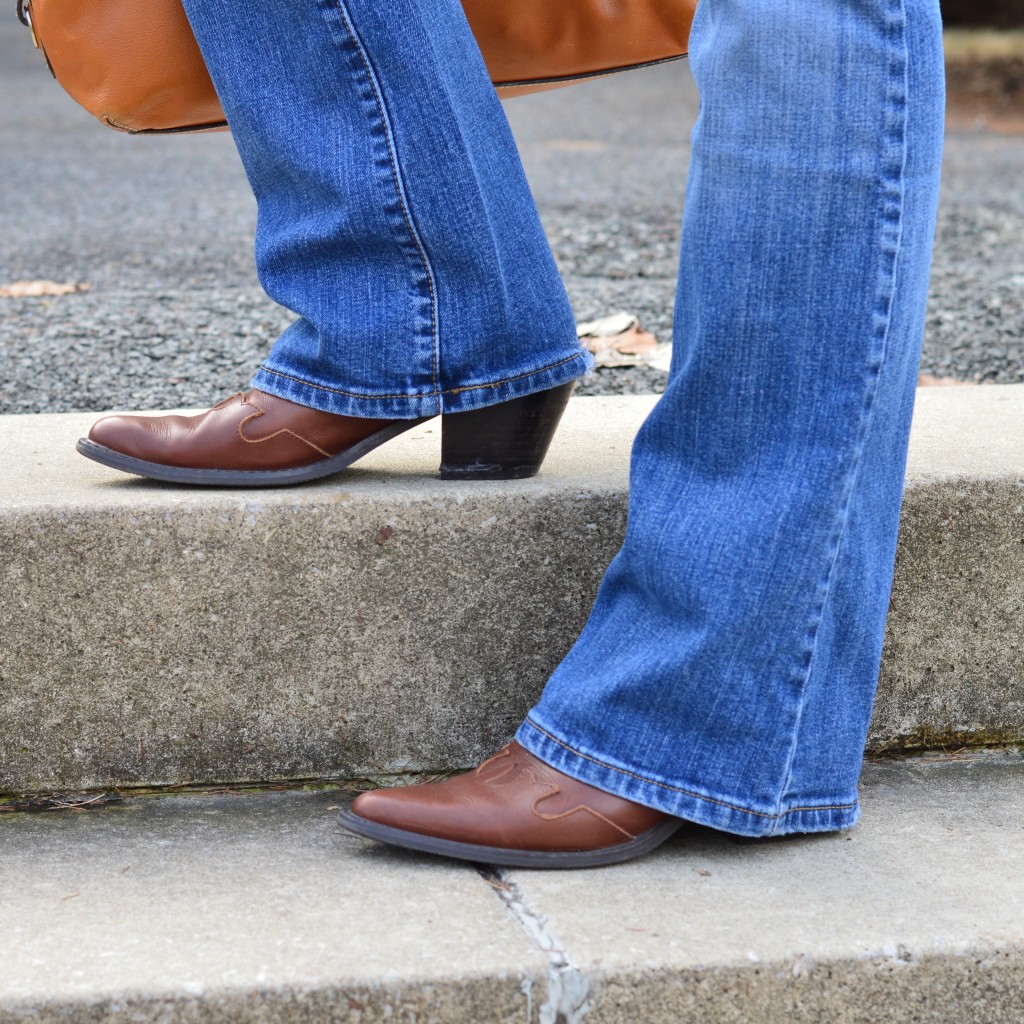 They have a slightly western style that suits the outfit. They also have a sturdy stacked heel and are comfortable to stroll along the creek.
As for accessories, the green geode and gold chain necklace reflects the colors in the blouse. And the classic Michael Kors bag is one of my favorite finds of all time.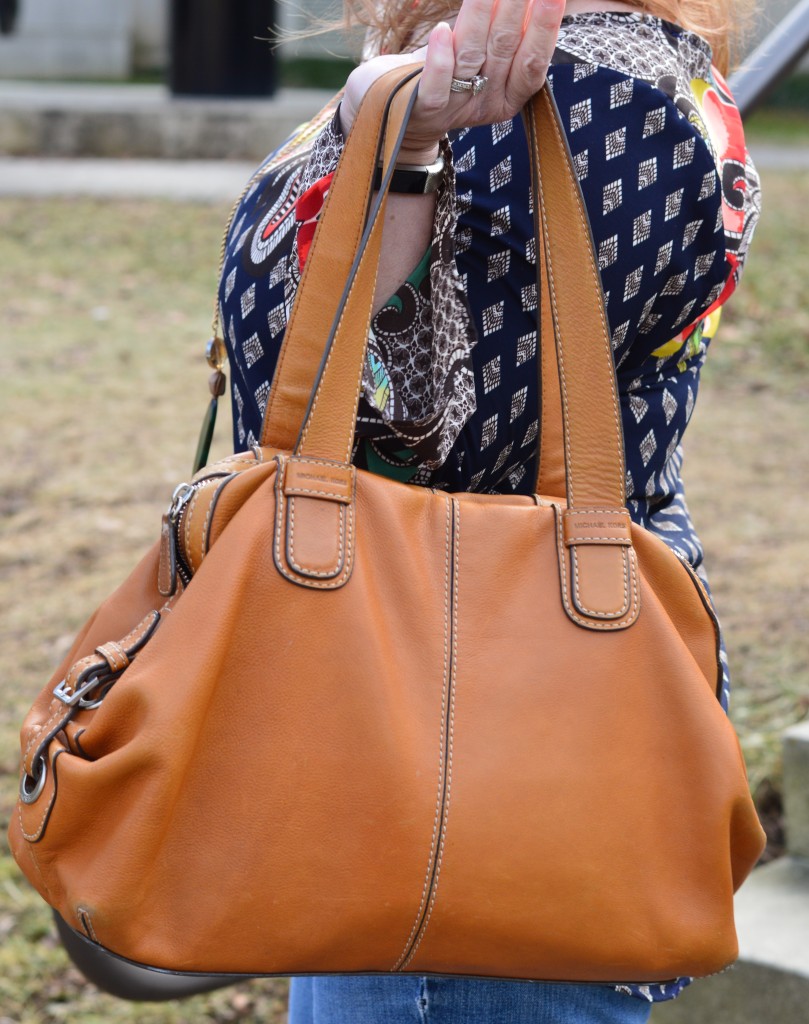 It's a great neutral color and holds a ton of my necessities. It was $9.97, but would have cost over $200 when new. This is one of those bags that only gets better with age.
Whatever your style, Goodwill Keystone Area will help you fill your closet with classics, bohemian blouses or even designer handbags.
Don't forget to visit Goodwill this Wednesday, February 21, 2018 for the 50% OFF SALE, details here.
Blouse: $3.95
Jeans: $6.50
Necklace: $6.97
Bag: $9.97
Boots: $6.97
Total: $34.36
Retail estimate: $400+
From my closet to yours,
Kirsten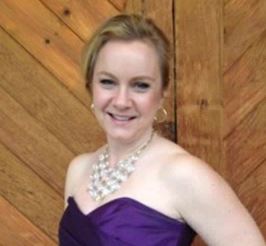 About The Blogger
Kirsten is a 40-something mom, wife and marketing professional. She loves all things crafty, tasty and fashionable, especially while being frugal. She enjoys hunting for treasures at her local Goodwill Keystone Area stores to decorate her home and wardrobe. Meet up with her at one of Goodwill's shopping events! Check the event pages for details.