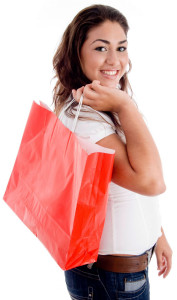 If you're a Goodwill newbie, have no fear! I've found some information that helps break down a successful thrift store trip and make it fun! Take a look at this great wikiHow, How to Shop at Thrift Stores.
Some shoppers new to the thrift store world are overwhelmed with all the merchandise available, and most of it one-of-a-kind. They wander in and back out without finding anything or they buy too much because of the great bargains. This wikiHow helps you plan your trip so that you come home with what you need.
There's also a step-by-step video which was short, but helpful. I couldn't believe the statistic at the end… a man bought a piece of art for $5 and was then offered 9 million dollars for it!! It just goes to show, you never know what treasure you'll find at Goodwill and other thrift stores.