Next up in my second of four $5 outfits is a chic look for the office. This outfit started when I found the Ann Taylor Loft slim fit ankle pants. I actually remember when this style was in the store and I loved them then, but being a thrifty fashionista, I now have a hard time paying more than $5 for a piece of clothing. Goodwill has completely spoiled me!
The black and tan irregular dotted print pant is a good foundation for a solid colored top.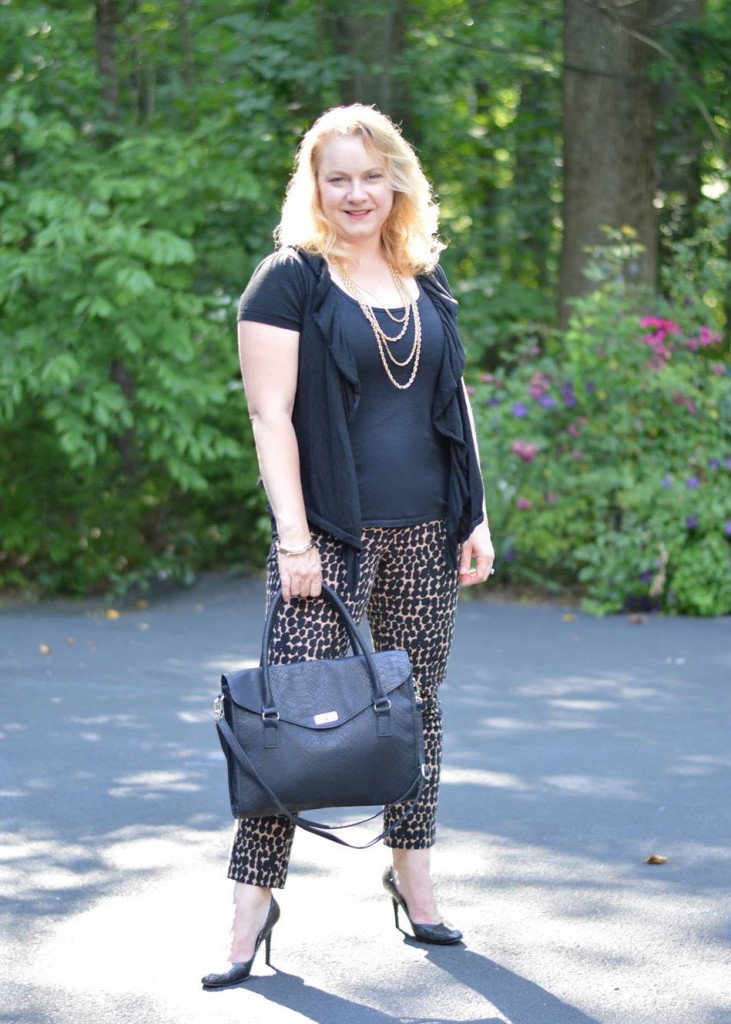 I decided to look for something in black to keep it simple. The black tank from Charlotte Russe has a sheer lace back which isn't office appropriate, so the ruffle trim Loft cardigan covers it up nicely. And my teen has already claimed the tank, so it's perfect for her too.
The metallic black leather snakeskin pumps by Carisma were made in Italy and are surprisingly comfortable for such a thin heel.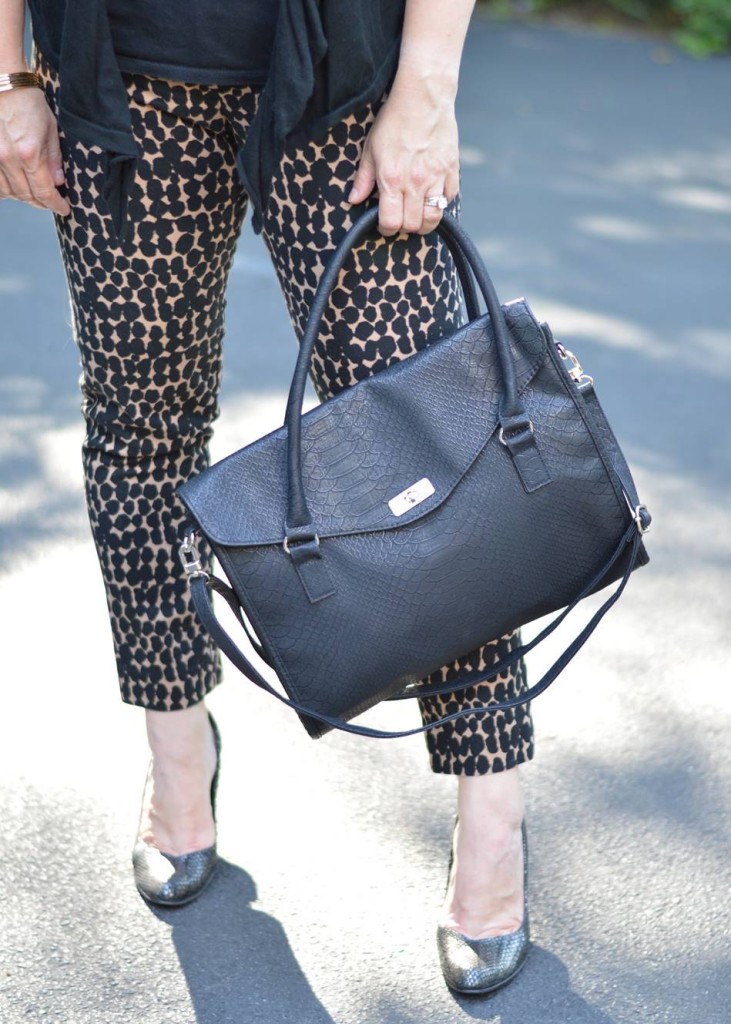 The black vegan leather briefcase by Merona was the perfect tote to complete this professional look. I added my own gold, layered necklace and bangles (both which were previous purchases from Goodwill) to add some sparkle and shine.
While I strayed a bit from my $5 challenge (I spent $6.05 for 5 pieces), this outfit has the look and feel of a much more expensive one. Dressing for any situation at any price point is possible with Goodwill and spending a little time searching at the Goodwill Outlets can yield fantastic results.
Happy Thrifting!
Kirsten
Goodwill Outlet, Reading, PA
Cardigan: $0.86
Tank: $0.86
Pants: $0.86
Shoes: $2.25
Purse: $1.22
Total: $6.05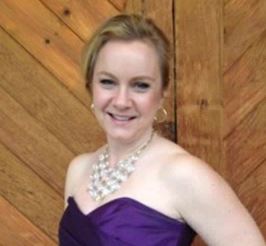 About The Blogger
Kirsten is a 40-something mom, wife and marketing professional. She loves all things crafty, tasty and fashionable, especially while being frugal. She enjoys hunting for treasures at her local Goodwill stores to decorate her home and wardrobe. She is a stylist and volunteer for the fundraiser the Goodwill Runway Show, which is held every spring in Reading, PA.