The last look in this $5 challenge is a "Date Night" look. Finding formalwear at the Goodwill Outlets is a little more challenging, but not impossible. I wanted something fun and different than the dressy blouse, jeans and heels which would is a typical night out look for me.
This little gold, pleated, Grecian-style dress by Express was an easy find.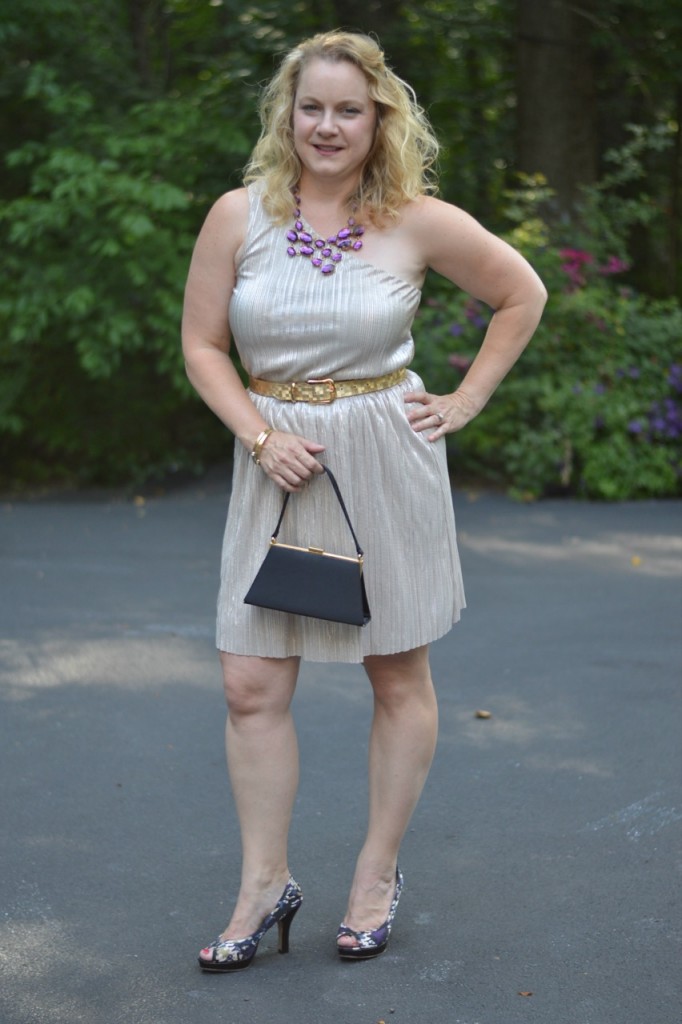 The pale gold, knit fabric is flattering without being too clingy. The one-shouldered look was unique and reminiscent of styles seen at award shows earlier this year.
To add some punch, I decided to go bold on the accessories. As I dug around the bins for shoes, I found a single gold, purple and black peep-toe heeled shoe. The outlets are a challenge sometimes as shoes do get separated from their mates. I held on to that shoe as I wandered around the bins. And out of nowhere, a fellow shopper walks up to me and offers up the missing mate. I felt like Cinderella at the ball!
A little more searching revealed the vintage gold and black purse and bold gold belt. I added my own purple, jeweled bib necklace and bangles to tie this look together. At a little over $5, I am completely happy with my "Date Night" look.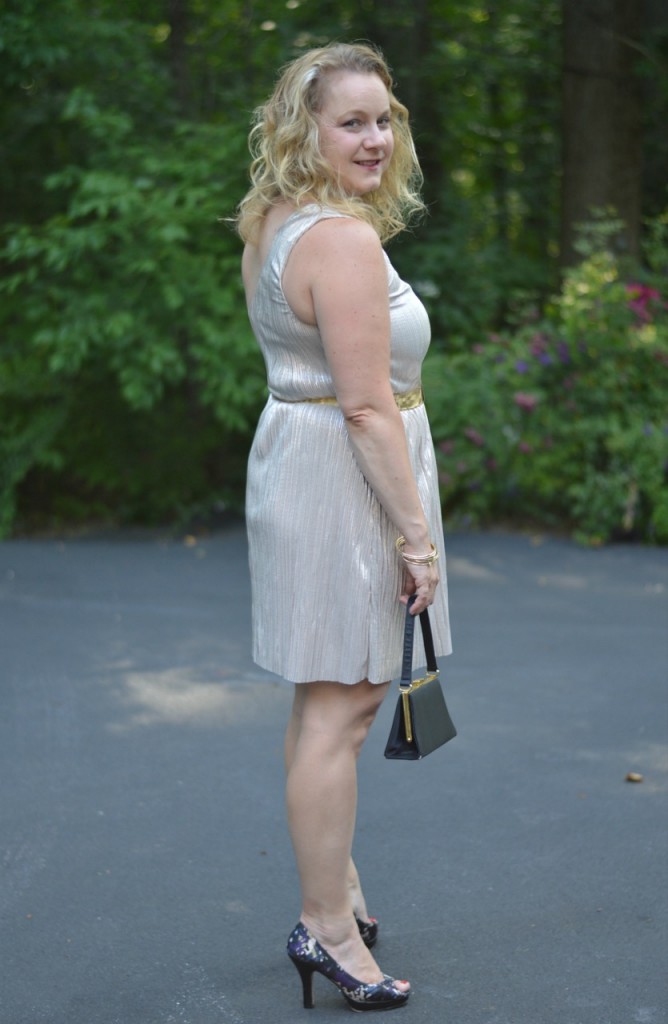 What kind of outfits can you pull together for $5?
Happy thrifting!
Kirsten
Goodwill Outlet in Reading:
Dress: $0.86
Shoes: $2.25
Purse: $1.22
Belt: $1.22
Total: $ 5.55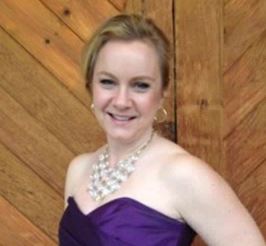 About The Blogger
Kirsten is a 40-something mom, wife and marketing professional. She loves all things crafty, tasty and fashionable, especially while being frugal. She enjoys hunting for treasures at her local Goodwill stores to decorate her home and wardrobe. She is a stylist and volunteer for the fundraiser the Goodwill Runway Show, which is held every spring in Reading, PA.