It's hard to believe, but this is my 100th post for the Goodwill Keystone Area fashion blog! There have been numerous shopping trips to a variety of Goodwill stores (and there are so many I haven't visited yet), lots of clothing and accessories, inspirations and ideas and so many photos (modeling is much harder than it looks!)!
I've made new friends who were blog fans and have become blog models. I've convinced my family and friends to help me shop and sometimes, model for me. I have more ideas for fashion just waiting to happen. And it wouldn't be possible without the good people of Goodwill. From the management to the stores, I have enjoyed being involved with such a wonderful organization and am proud to have been given the opportunity to be the Goodwill Keystone Area Blogger.
Today's look is highlighting a fun look for Valentine's Day. The bright red and cream boucle blazer is reminiscent of Chanel, but this version by Talbots was much more affordable.
I loved combining the structure and flair of the fitted blazer with slouchy jeans and loafers. The cream blouse is from Ann Taylor and the jeans are from 7 For All Mankind.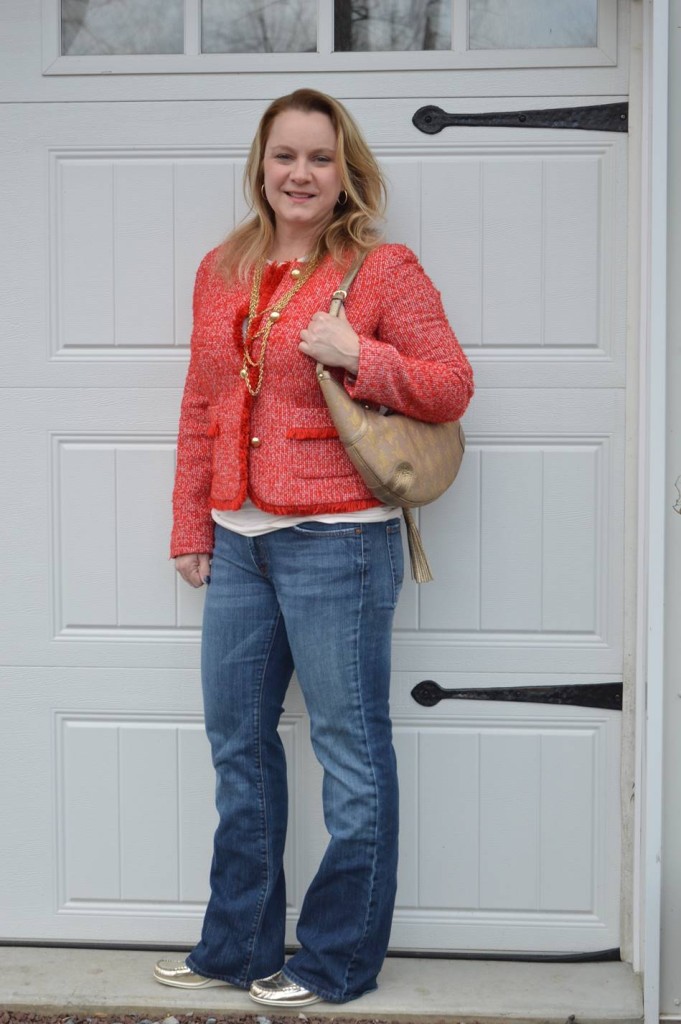 Adding some bling to the look, I layered on a multi-strand gold cable chain and a DKNY canvas and leather bag.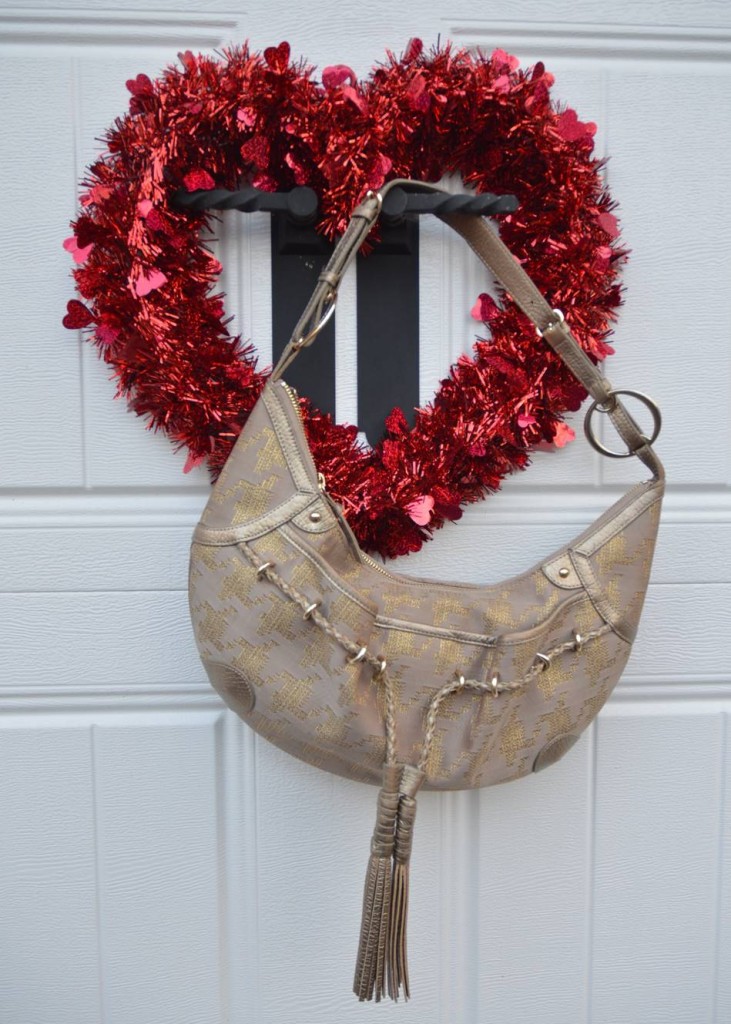 No matter what your plans are for Valentine's Day, why not add a little love to your outfit with some pink or red. Give me a shopping trip to Goodwill over a fancy dinner or flowers any day!
Blazer: $6.50
Blouse: $3.95
Jeans: $6.50
Bag: $6.97
Necklace: $3.97
Total: $27.89
From my closet, to yours…
Kirsten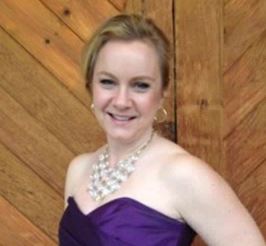 About The Blogger
Kirsten is a 40-something mom, wife and marketing professional. She loves all things crafty, tasty and fashionable, especially while being frugal. She enjoys hunting for treasures at her local Goodwill stores to decorate her home and wardrobe. She is a stylist and volunteer for the fundraiser the Goodwill Runway Show, which is held every spring in Reading, PA.