"If you really want to do something, try hard and go for it." - Dalton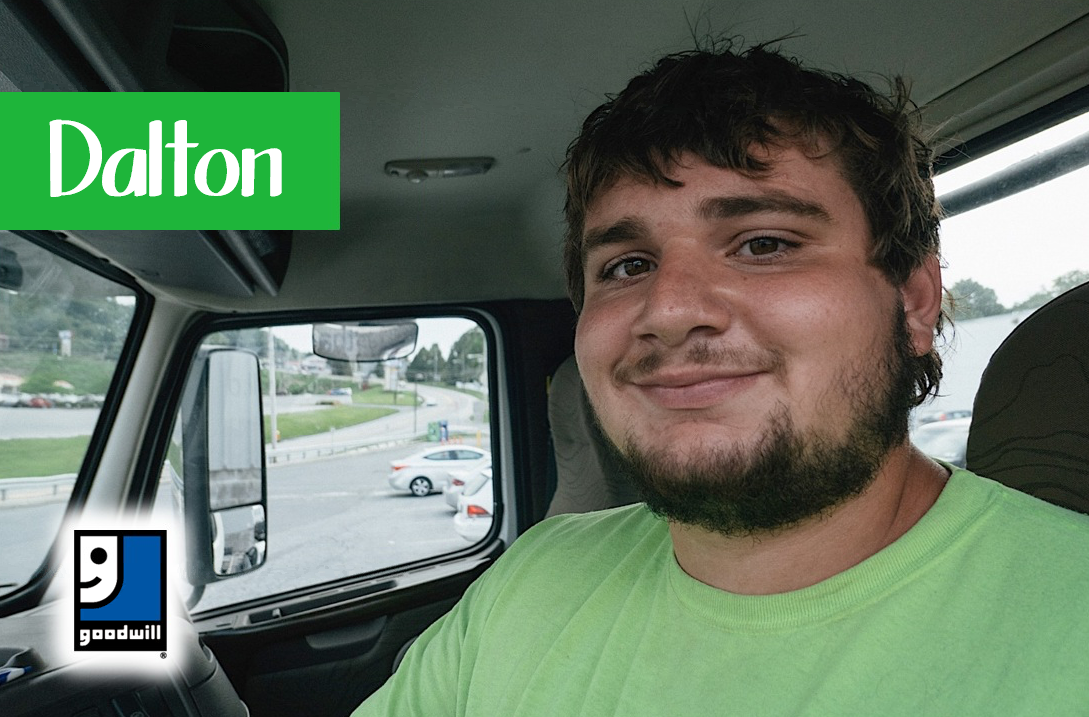 "If you really want to do something, try hard and go for it. It is definitely worth it in the end!" said Dalton.
Dalton was working at Goodwill but had a dream to become a truck driver like his grandfather. He said, "I always wanted to get my CDL A but never had the money or opportunity."
Dalton applied to Good Careers Start Here, a program that helps participants get a certification in a high demand career. He received word that he had been accepted. "The first person I called was my grandfather," he said with a grin.
Dalton continued to work full-time for Goodwill while attending classes five nights a week. There were a few times when he felt like quitting. "I just kept thinking I got this far, I can't give up."
And he didn't give up. Dalton passed both the written and driving test and obtained his CDL A.
Soon after graduating, he got a job driving truck for a local lumber company. He is working toward saving up to buy his own place with a backyard for his dog.
For more information about Goodwill's programs and services, contact Sue Soderberg
EMAIL 
or call 717.394.0647
---
Your financial contributions make a difference!
Your generous support enables us to develop innovative, nationally recognized programs and it gives us the flexibility to address emerging needs long before government programs can respond.
Click the "Donate" button to make a secure online donation through your PayPal account or with any debit or credit card. Your donation will make a difference in the lives of those we serve.
Goodwill Keystone Area earns over 75% of its operating income through its social enterprise of stores and business services. These entrepreneurial activities also provide paid training for those receiving services. This income covers a large part – but not all – of our operating expenses. One hundred percent of your gift is applied directly to services for people.
Thank you.