New Training for Jobs of Tomorrow Coming to Lehigh Valley
New Training for Jobs of Tomorrow Coming to Lehigh Valley
Goodwill's mobile learning lab to give people a head start in evolving technologies
Goodwill Keystone Area's current mission programs and plans for future job-training initiatives were on display last week during the organization's State of the Art Experience held at the ArtsQuest Center in Bethlehem.
During the event, Goodwill announced plans to unveil a new mobile learning lab in the Lehigh Valley this fall. The learning lab allows Goodwill to bring job training in essential skills and emerging technologies directly to those who need it – whether it be upskilling employees in the parking lots of its stores or bringing virtual reality training to locations throughout the Lehigh Valley.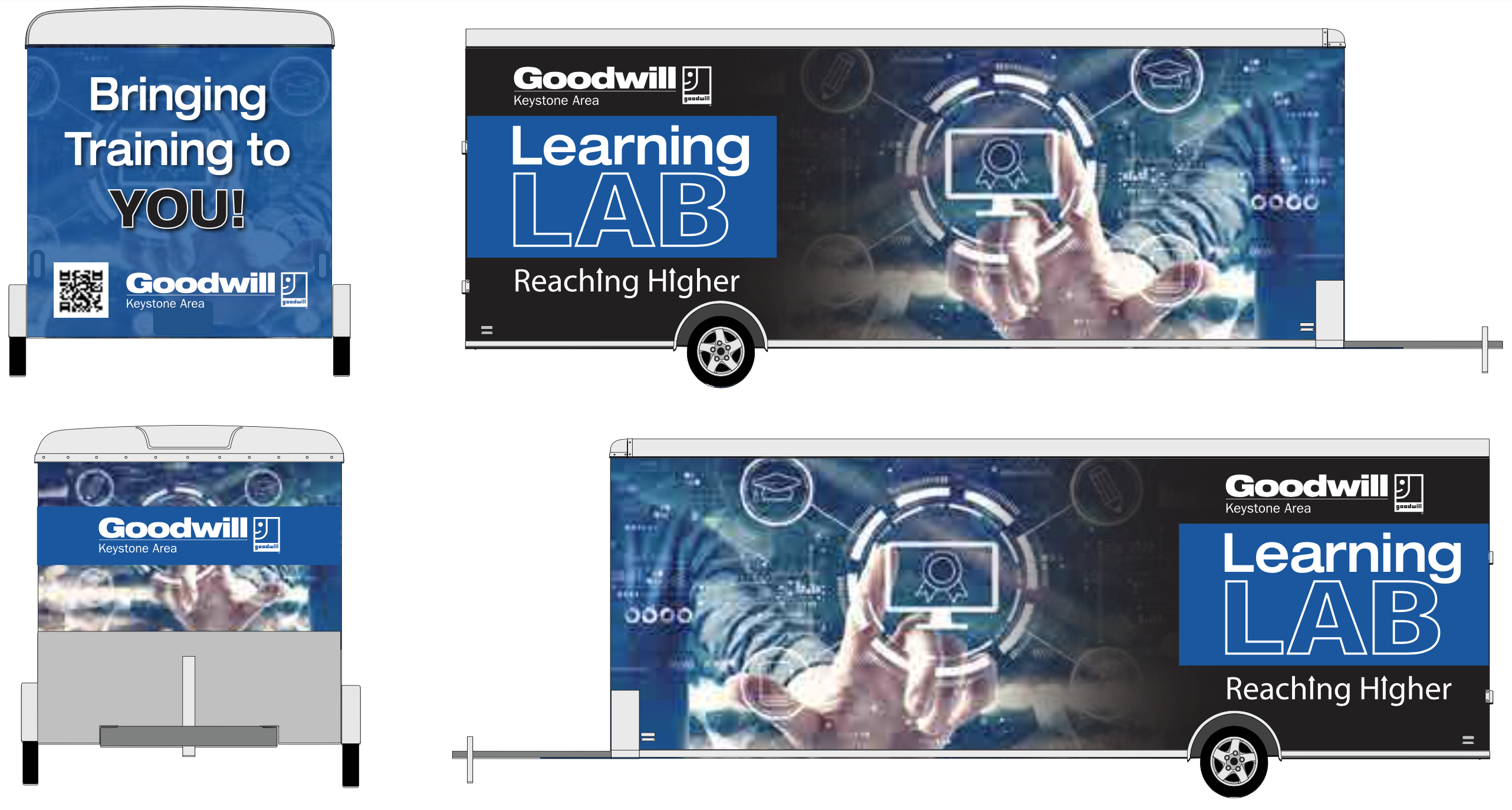 "Currently in the Lehigh Valley, there are large gaps in vocational programs and job-readiness services provided to those experiencing mental health, substance abuse and/or re-entry," Goodwill Keystone Area's Chief Culture Officer Jennifer Diaz said. "This learning lab allows us to create an experiential training ground for where people are.
"Training in technologies will be a big focus. In an ever-changing world and workforce, having technology skills has become more essential to fully prepare individuals not only for jobs of today, but also in redefining the future state of work. Through this training, we can help individuals with barriers get a head start by gaining skills they need for the jobs of tomorrow and forge a pathway to generational wealth."
The learning lab will also allow Goodwill to provide additional training and support for its employees. The organization will provide digital skills, Goodwill technology, financial literacy and job-readiness training to upskill employees and help them move up the career ladder at Goodwill and beyond.