Mission
A community where the talents and value of all people are celebrated.
To support persons with disabilities and other barriers to independence in achieving their fullest potential as workers and as members of the broader community.
Goodwill helps persons with disabilities as well as people who are at an economic disadvantage, or may lack education or work experience.
Building Relationships with Employers Helps Goodwill Clients Reach Their Goals
An integral part of helping Goodwill Keystone Area clients achieve success is the formation of relationships with local employers. Employment specialists and other Mission staff make it a priority to foster continuing relations with businesses who may be interested in working with GKA clients or who have found benefit in hiring clients in the past. One such employer is the Walmart Supercenter in Elizabethville, and two GKA clients who have been successful there are Abdul and Blair.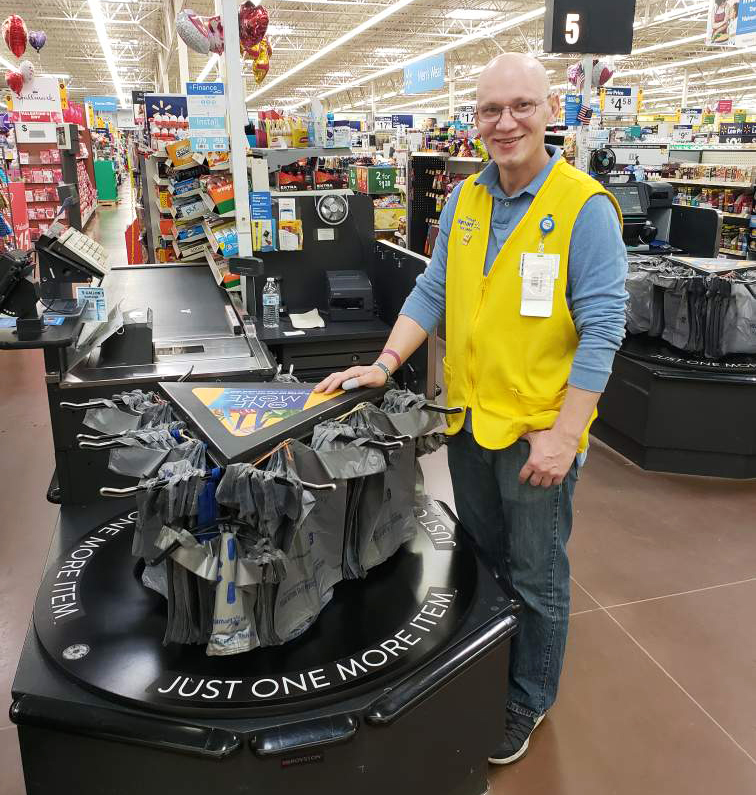 Abdul started in the self-checkout area, but quickly moved on to cashier. During the busy holiday shopping season, he was ranked first in accuracy of all the cashiers. Quite the go-getter, Abdul also works at the nearby Dunkin Donuts as an overnight baker and has achieved his goal of saving enough money to buy a car; now, he no longer has to walk along busy Route 209 in all types of weather to get to work. His co-worker said, "We love him. We all like him. If he can help you, he will."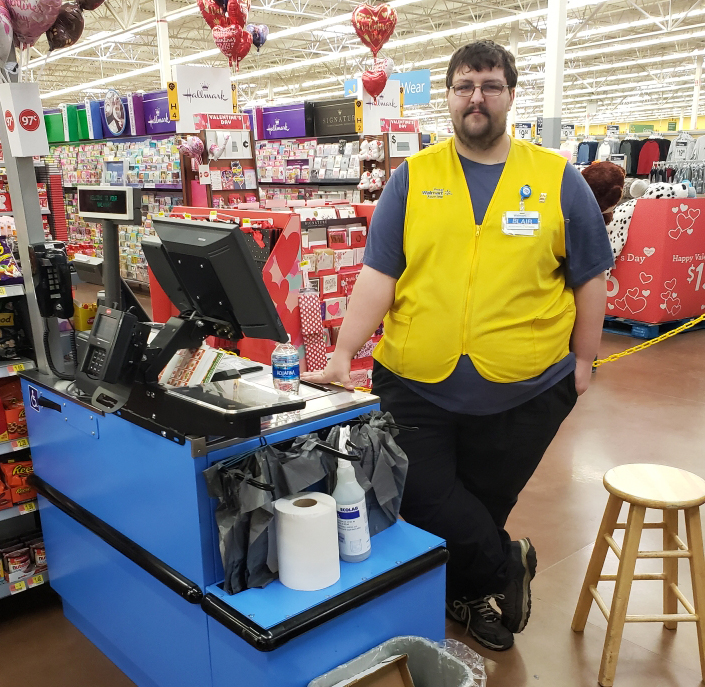 Blair applied to and was hired by Walmart himself, without the help of his employment specialist. At first, he was unsure if he could handle the duties and if the position would be a good fit. Now, he has mastered his job and trains new employees in the self-checkout area with glowing reviews from his supervisor. In addition to the regular paycheck, Blair is thankful for the boost in confidence that successful employment has brought him.
Be sure to say hello to Abdul and Blair the next time you find yourself at the Walmart in Elizabethville!
For more information about Goodwill's programs and services, contact Sue Soderberg
EMAIL 
or call 717.394.0647
---
Your financial contributions make a difference!
Your generous support enables us to develop innovative, nationally recognized programs and it gives us the flexibility to address emerging needs long before government programs can respond.
Click the "Donate" button to make a secure online donation through your PayPal account or with any debit or credit card. Your donation will make a difference in the lives of those we serve.
Goodwill Keystone Area earns over 75% of its operating income through its social enterprise of stores and business services. These entrepreneurial activities also provide paid training for those receiving services. This income covers a large part – but not all – of our operating expenses. One hundred percent of your gift is applied directly to services for people.
Thank you.