Congratulations to the most recent graduates of Cumberland Project SEARCH®!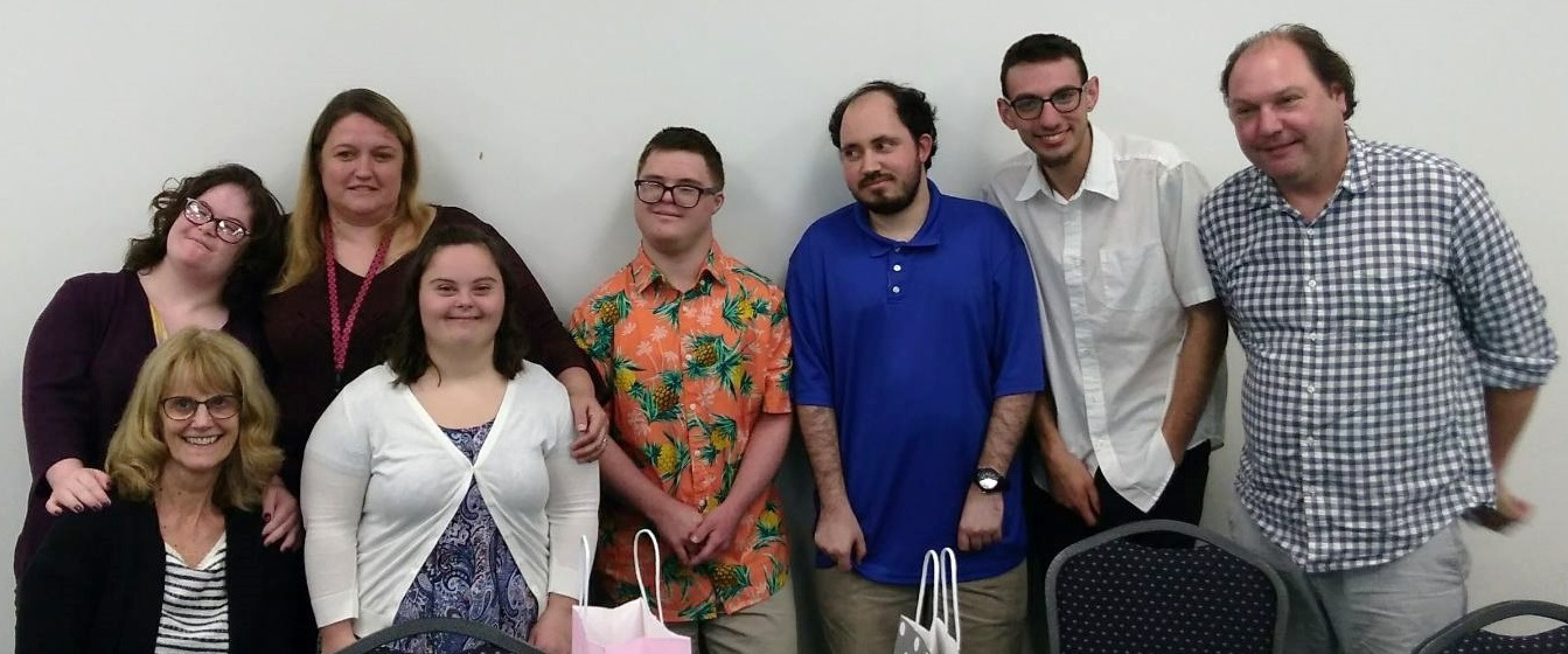 Cumberland County's Project SEARCH interns, who have been taking classes and working in county government offices during the past nine months, graduated on June 10th. Project SEARCH is a program that helps students and young adults with disabilities transition to work, with the goal of competitive employment in an integrated setting for every participant. Goodwill Keystone Area (GKA) operates a total of five Project SEARCH programs in Allentown, Carlisle, Harrisburg, and Reading.
GKA's Project SEARCH programs are in partnership with the state Office of Vocational Rehabilitation, county governments, and/or host businesses. Program participants take part in classroom training on topics such as team building, workplace safety, financial literacy, self-advocacy, and preparing for and maintaining employment. In addition, participants cycle through internships in county government or at a host business, learning valuable job skills and helping to find the type of work that is best suited for them.
Sean Damiano, Newville, age 21
Sean is outgoing and enjoys joking and making people laugh. Some of his hobbies include playing video games with friends and learning about different cars and trucks. His true passion is for sports cars, so when he was offered a full time job at Jiffy Lube in Carlisle, he was ecstatic. In this position, he will be detailing cars and working around the shop, with the possibility of learning more difficult tasks to increase his job skills. Sean looks forward to working at Jiffy Lube for a long time.
Lewis Davis, Boiling Springs, age 25
Lewis is soft-spoken and strives to his best at all tasks that he is given. He is a hard worker and dedicated to learning new skills. All of his hard work has paid off – he started his new job sorting and organizing donated goods at the end of May.
Harry Spilker, Camp Hill, age 25
Harry is friendly and funny. He has a passion for photography, and his works have been displayed at numerous local art shows. Harry has enjoyed his internships at Claremont Nursing Home, Bosler Memorial Library, and Children and Youth Services.
Haley Wickard, Newville, age 23
If you talk to Haley's mentors at her intern sites, they will tell you that she was a pleasure to work with. In addition to being a hard worker, Haley has been a great person to boost office morale. Everyone will miss her friendly smile and "Hi, Buddy!" each morning. She has accepted a position in the dining services department at Dickinson College, and cannot wait to begin working there. She is looking forward to learning new job tasks and making new friends.
Natalie Crull, Landisburg, age 22
Natalie likes to make people smile, and is always smiling herself. Her hobbies include watching movies and acting out her favorite scenes. In Project SEARCH, Natalie has learned that she has the ability to be more independent if she just believes in herself. She learned that she can do many things independently, and doesn't always need to rely on others. Natalie's favorite intern site was Bosler Memorial Library, where she was able to help with the children's programs. She says that she will miss everyone there, and they will miss her, too.