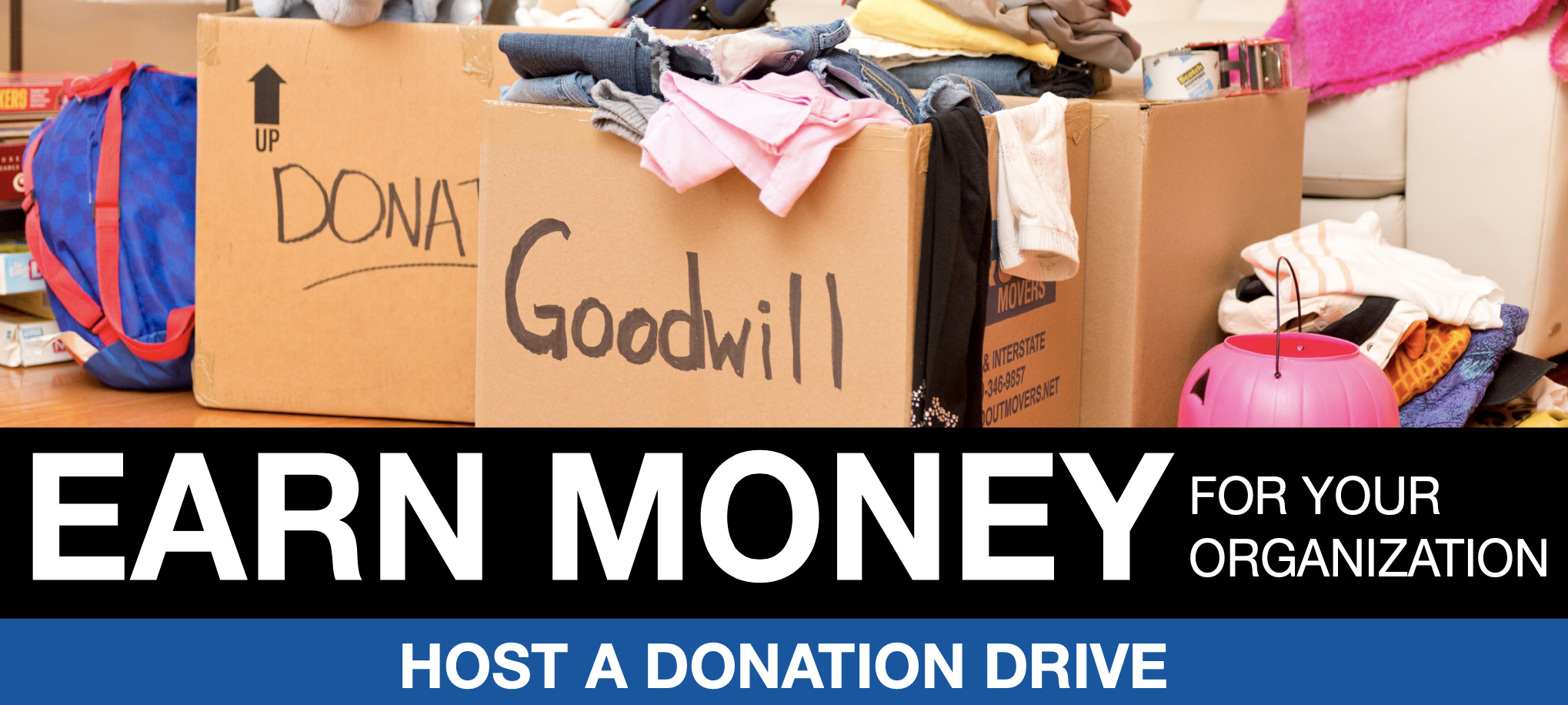 Looking for a meaningful way to give back to your community while boosting your organization's coffers? Hosting a donation drive with Goodwill Keystone Area is a great place to start!
By sponsoring a donation drive, your organization can champion sustainability and help Goodwill advance its mission all while generating funds for your cause.
Fill a Goodwill Container, Pocket $25
Goodwill's bins can hold 25 13-gallon bags or 12 30-gallon bags of donated items. You can feel good knowing that Goodwill recycles your donations into training, paychecks and careers – opportunities for individuals with barriers to employment to thrive and flourish.
Steps To Get Started
Pick your drive type: workplace, school, team/club, congregation or community event.
Assemble a planning team and set a timeframe.
Register your drive to get support and materials.
Choose a fun theme.
Create a collection system.
Promote through posters and social media.
Add incentives for participants.
Plan for smooth delivery with Goodwill.
Explore Goodwill's impact with a behind-the-scenes tour.
Express gratitude and share your journey on social media.
For more information, click here.  And, to learn what items Goodwill Keystone Area accepts, visit yourgoodwill.org/donate/where-how.