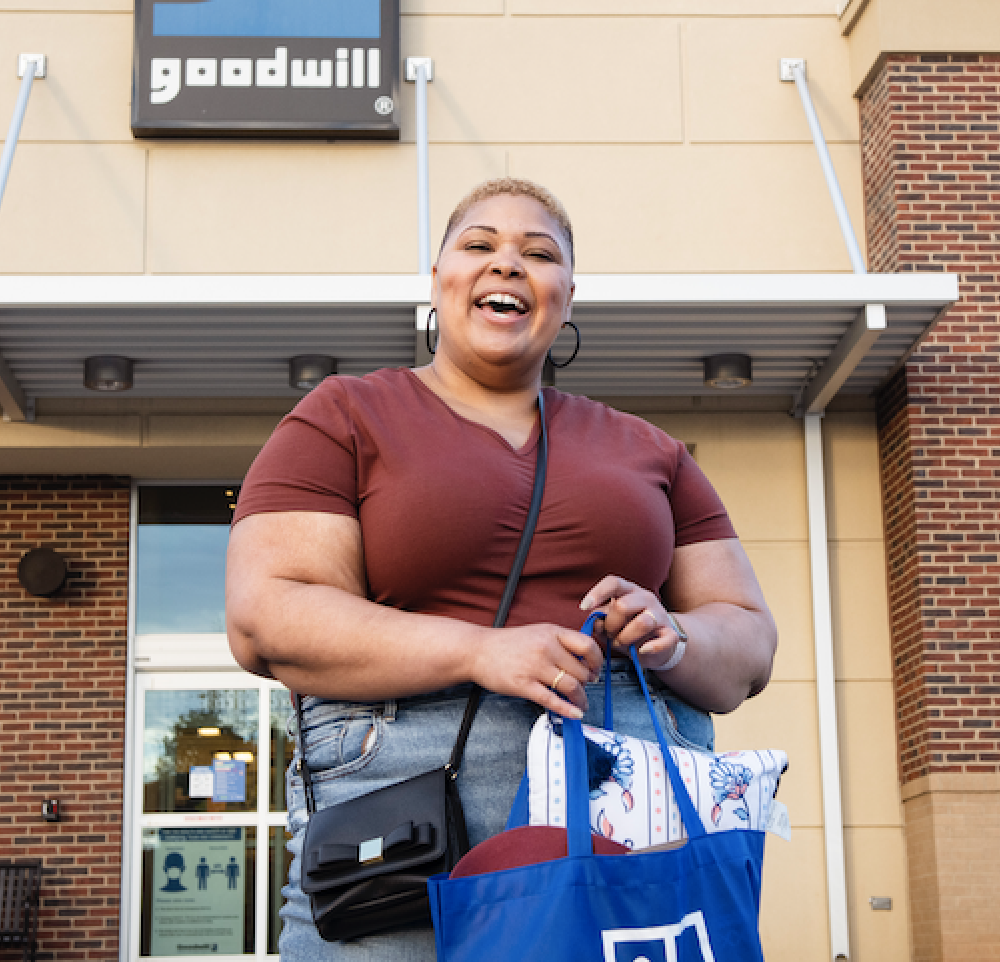 For Goodwill Keystone Area, National Thrift Shop Day is a time to celebrate shopping for secondhand items and a celebration of Goodwill's mission.
National Thrift Shop Day serves as a timely reminder to explore your local Goodwill store, where an exciting array of exceptional discoveries at affordable prices awaits. And, with back-to-school season upon us, Goodwill is thrilled to offer an array of essentials. From stylish outfits and backpacks to calculators, drink bottles, storage solutions, dorm-room lamps and more, shoppers can find everything they need for a successful academic year.
Many people are familiar with Goodwill as a place to donate gently used items and a destination to discover incredible deals on unexpected finds. But a lot of people are unfamiliar where proceeds from the sale of donated items are going. They are actually helping to fuel opportunities for people who face serious hurdles to finding work.
This is what we call our story behind the store. Through programs and services such as job training, employment search, and career development and support, we help people with disabilities and other barriers to employment build skills, find jobs and grow their careers.
Our efforts to collect donations, sell affordable items and help individuals achieve self-sufficiency through the power of work is happening every day across 22 central and southeastern Pennsylvania counties where we operate. Through our work, we are able to fulfill Goodwill's mission to advance sustainability so that individuals and families can thrive and flourish.
National Thrift Shop Day is also an opportunity to celebrate Goodwill's commitment to environmental sustainability and ongoing efforts to create a positive impact on our local communities and planet. By promoting the reuse and repurposing of items, Goodwill contributes to reducing waste and supporting eco-friendly consumer behavior.
Make sure to visit your nearby Goodwill store today and all year round where you can not only find great items but also contribute positively to your community.