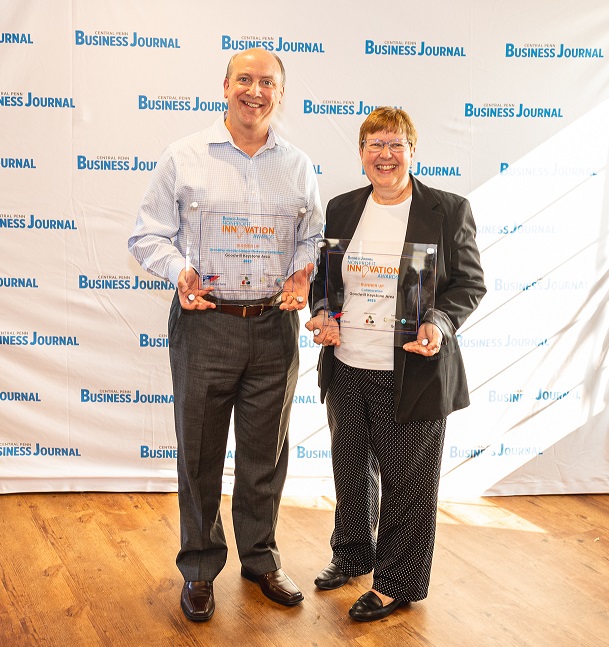 Goodwill Keystone Area has been recognized by the Central Penn Business Journal with two runner-up honors in this year's Nonprofit Innovation Awards! The awards are presented to nonprofits that work to improve central Pennsylvania in pioneering new ways.
Goodwill earned recognition in the Branding Identity/Unique Marketing Campaign category for the impressive media coverage earned after vintage Nintendo cartridges were sold on shopgoodwill.com for a historic $30,002. A well-crafted news release with an innovative angle helped Goodwill gain widespread media coverage and successfully execute on its main objectives to boost awareness of and traffic to its e-commerce site, promote its mission and feature how working at Goodwill can really make a difference.
Goodwill also earned recognition in the Collaboration category for its partnership with the Office of Vocational Rehabilitation (OVR) and the city of Harrisburg for a successful summer youth program for students with disabilities. Called the MY Work Initiative, students between the ages of 16 and 21 gained valuable work experience beautifying areas around City Island by weeding, mulching and planting flowers under the guidance of Goodwill youth program staff.
Thank you to the Central Penn Business Journal for acknowledging our organization's hard work and dedication to those we serve. And special kudos to our amazing staff for their unwavering commitment to our mission.
We are excited to continue exploring innovative ways we can fulfill our mission to advance sustainability so that individuals and families in our communities can thrive and flourish.