You don't need the luck of the Irish or a pot o' gold to get the best treasures in fashion, accessories or home goods at your local Goodwill Keystone Area store.
Instead of a bright emerald or Kelly green, this year I chose more muted tones in sumptuous fabrics including silk and crushed velvet. The silk sleeveless blouse from Ann Taylor features a mossy, organic pattern in shades of green, bronze and charcoal.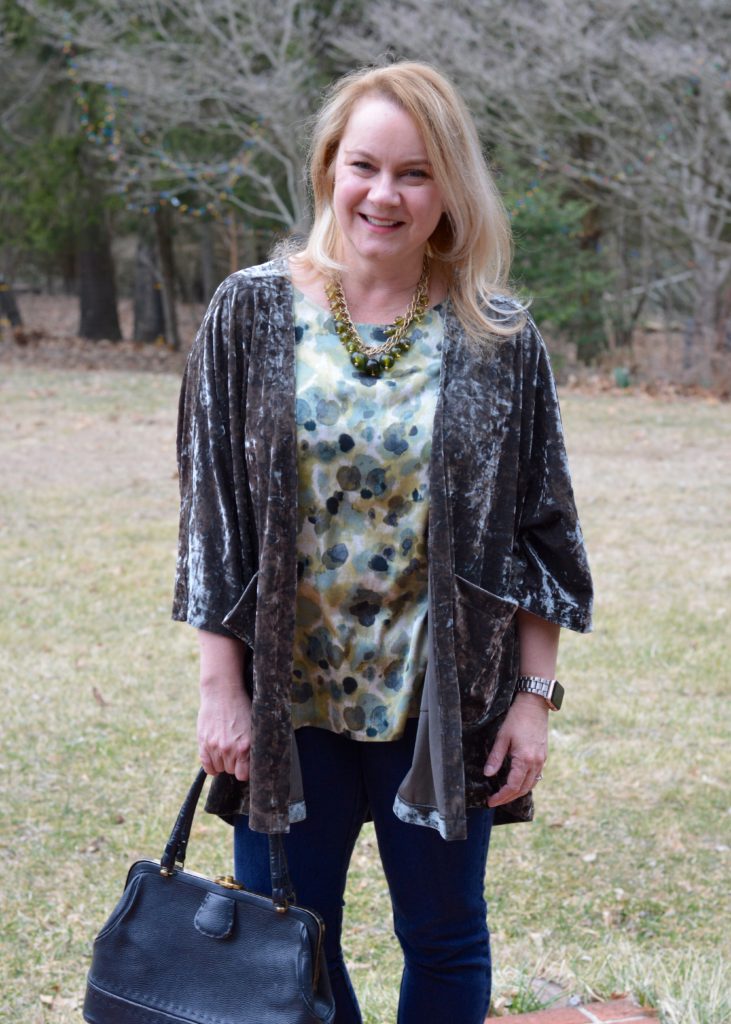 Lightweight blouses like this are great to layer under cardigans or blazers in the spring and fall months when outside temperatures and indoor air conditioning can vary. Retail on this blouse would have been about $60, but Goodwill's cost was $4.95.
I added a simple, but luxurious mossy kimono from American Eagle Outfitters. This is an easy piece to throw on over a variety of tops and bottoms. Here I'm wearing it with denim, but put it over a crisp white blouse and black trousers and you have a very office-appropriate outfit.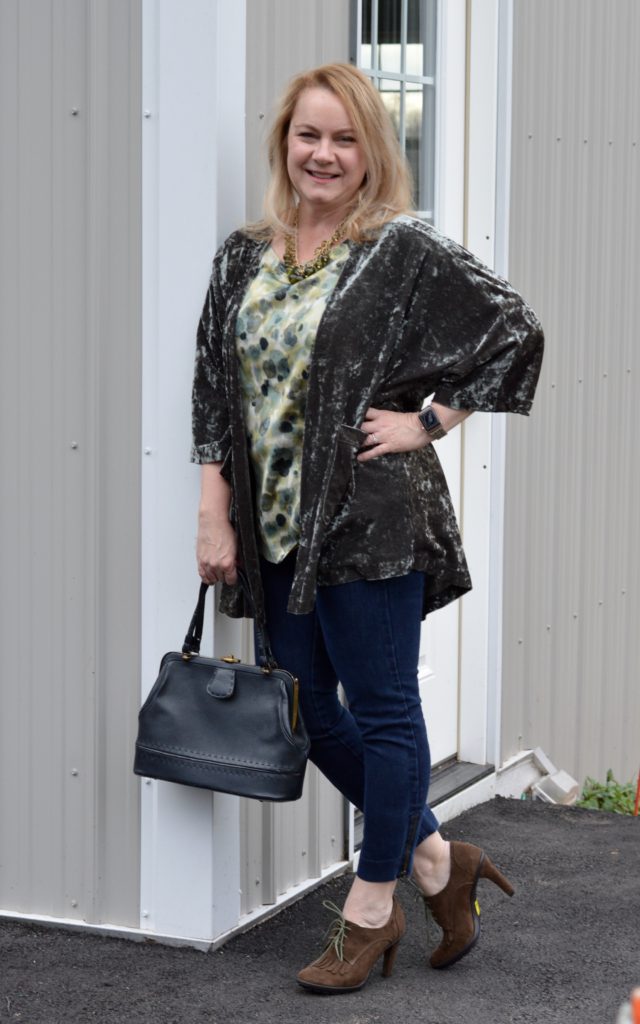 Crushed velvet makes this fun and festive piece perfect to wear out to your favorite Irish bar to celebrate the holiday. Goodwill's price was also $4.95, while American Eagle's retail cost was $39.
Since this was a more casual outfit, I chose cropped skinny "City Fit" jeans from J. Crew, which featured zipper detail on the ankles.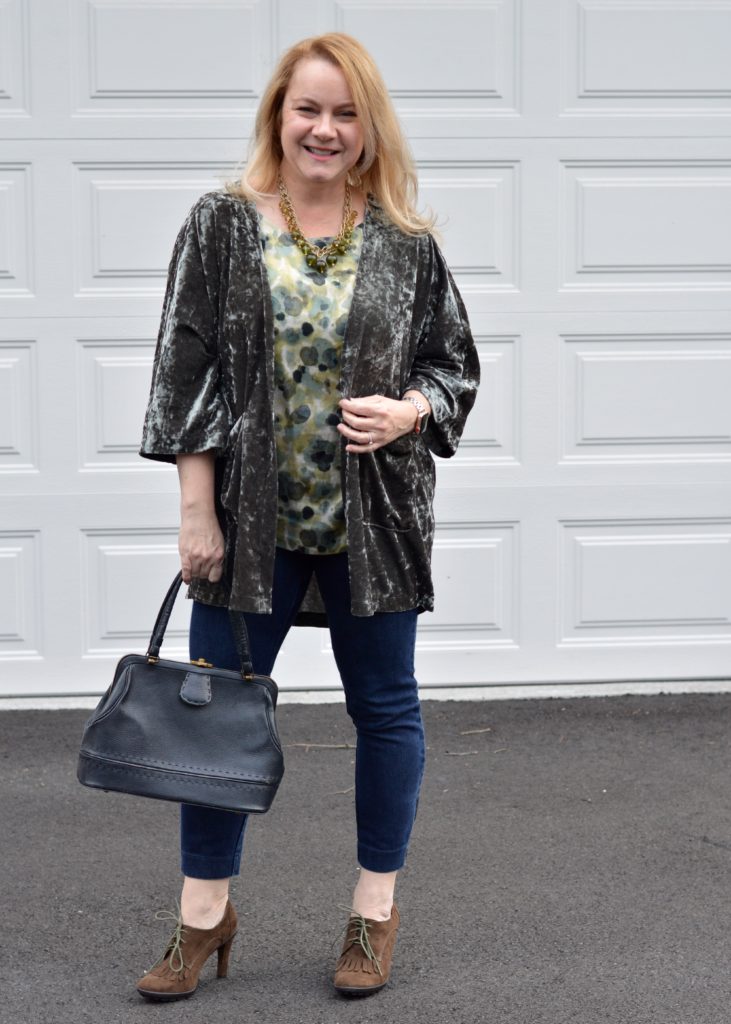 Being petite, I love finding cropped and ankle-length pants and denim so I don't have them hemmed or altered. J. Crew is always a classic find on the racks at Goodwill, especially when I can purchase $128 jeans for $6.50! Their styles are pretty much timeless and transition from one fashion season to the next with ease.
The suede, lace-up loafers from Tahari were a fun addition because of the green laces (I love subtle details like this!).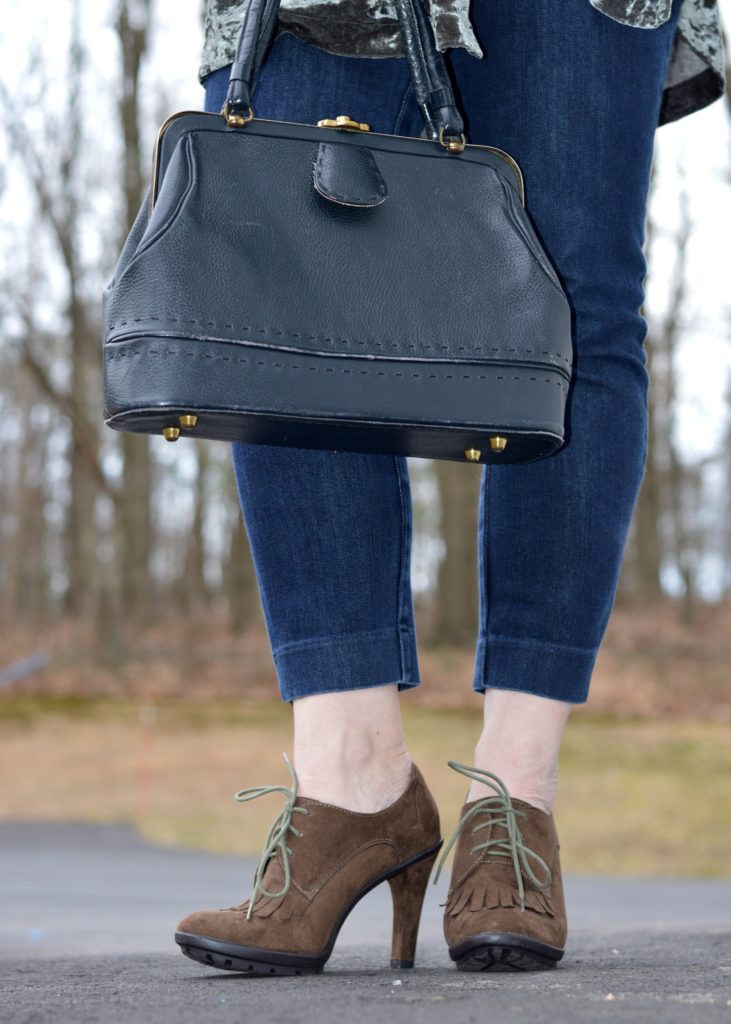 The platform heels give you height without being uncomfortable. Tahari is a well-made brand and these would have retailed for about $129, but my cost at Goodwill was $7.47. The necklace was my own, but the vintage black frame bag was a Goodwill Outlet find for about $1.00.
Follow the rainbow and visit the racks and aisles of your local Goodwill Keystone Area location to pick up some green items to celebrate St. Patrick's Day without spending a pot o' gold!
From my closet to yours,
Kirsten
Blouse: $4.95
Kimono: $4.95
Jeans: $6.50
Shoes: $7.47
Necklace: $1.00
Outfit: $24.87
Retail: $375+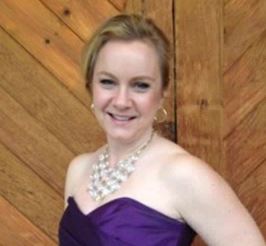 About The Blogger
Kirsten is a 40-something mom, wife and marketing professional. She loves all things crafty, tasty and fashionable, especially while being frugal. She enjoys hunting for treasures at her local Goodwill Keystone Area stores to decorate her home and wardrobe.